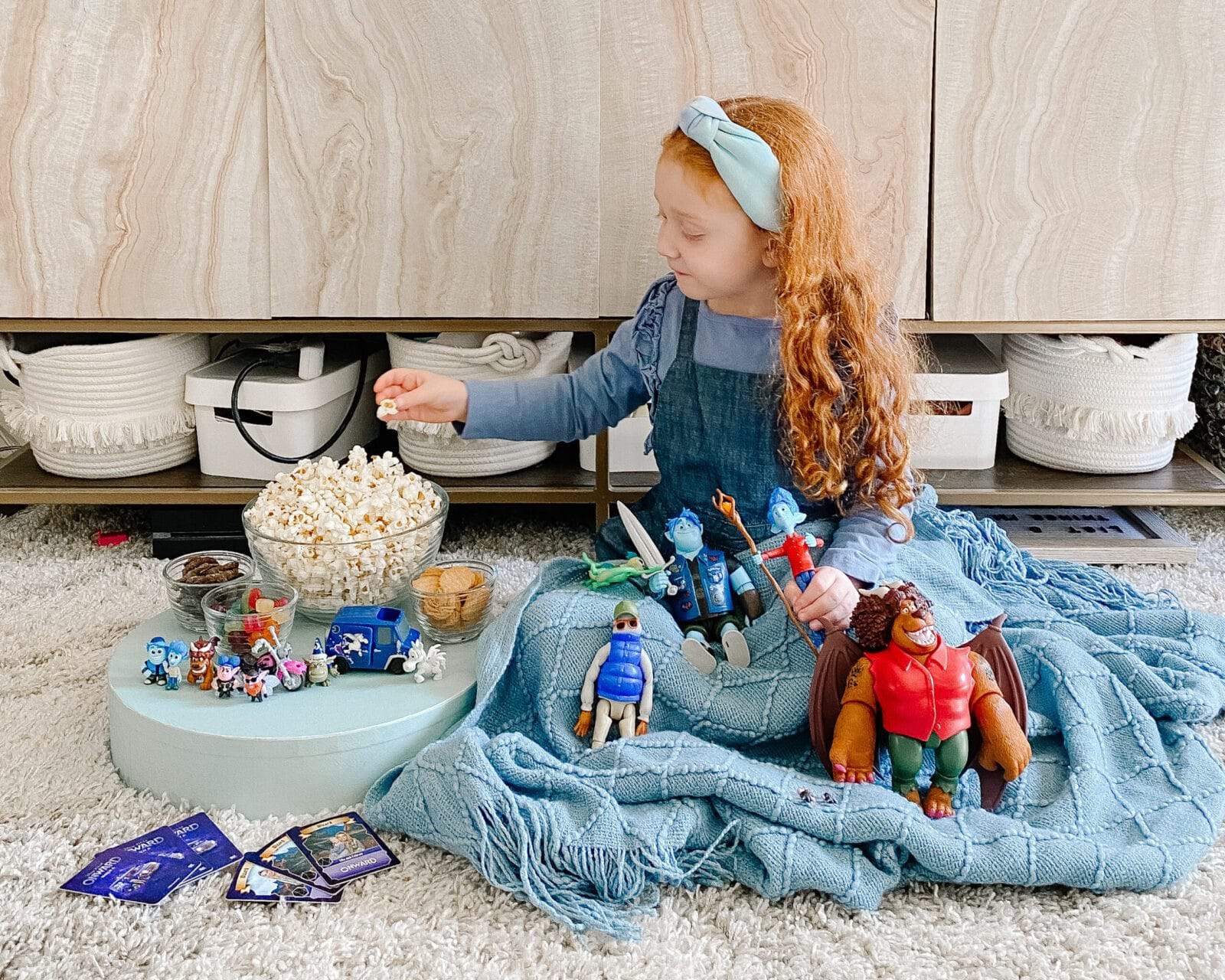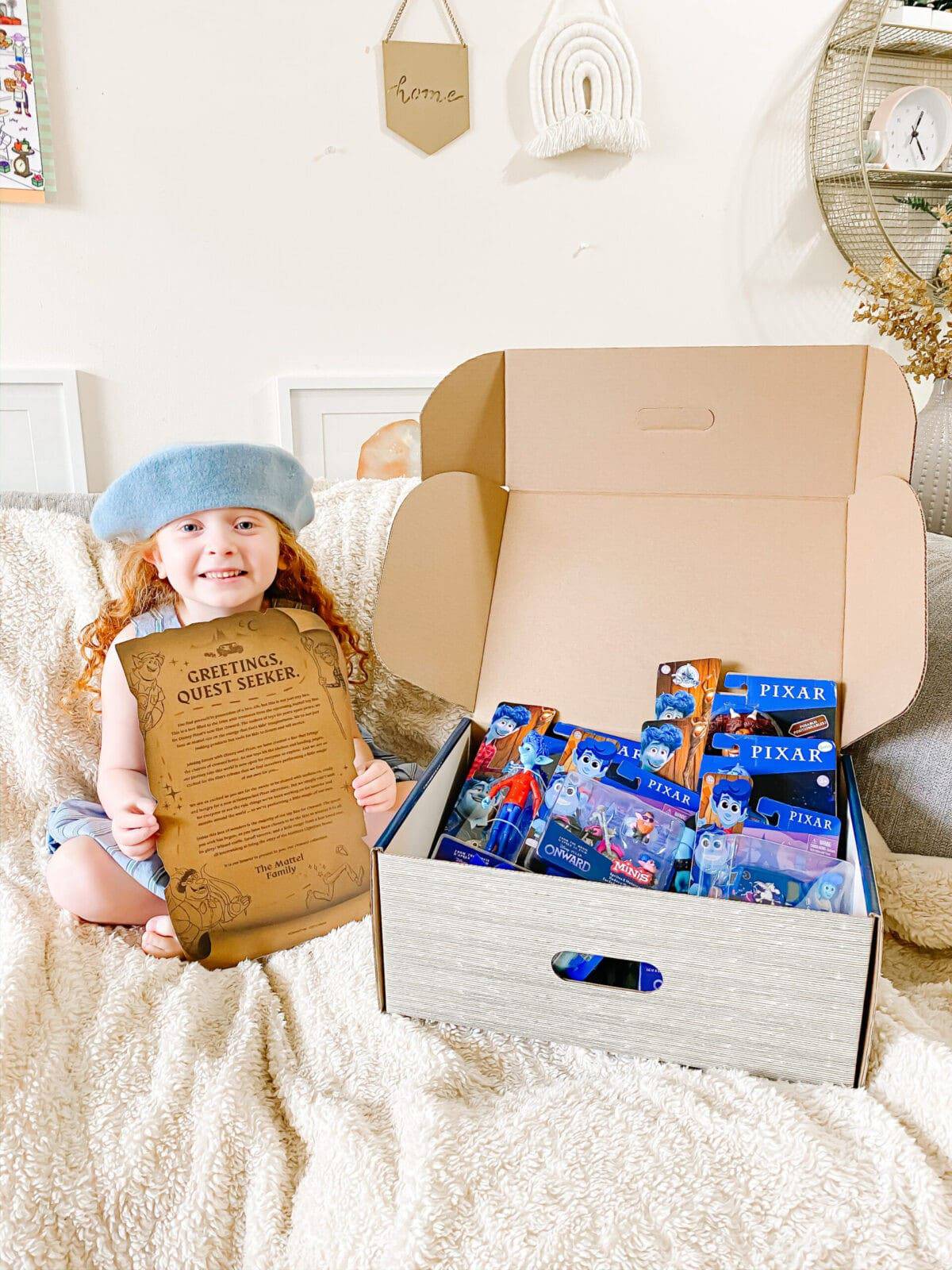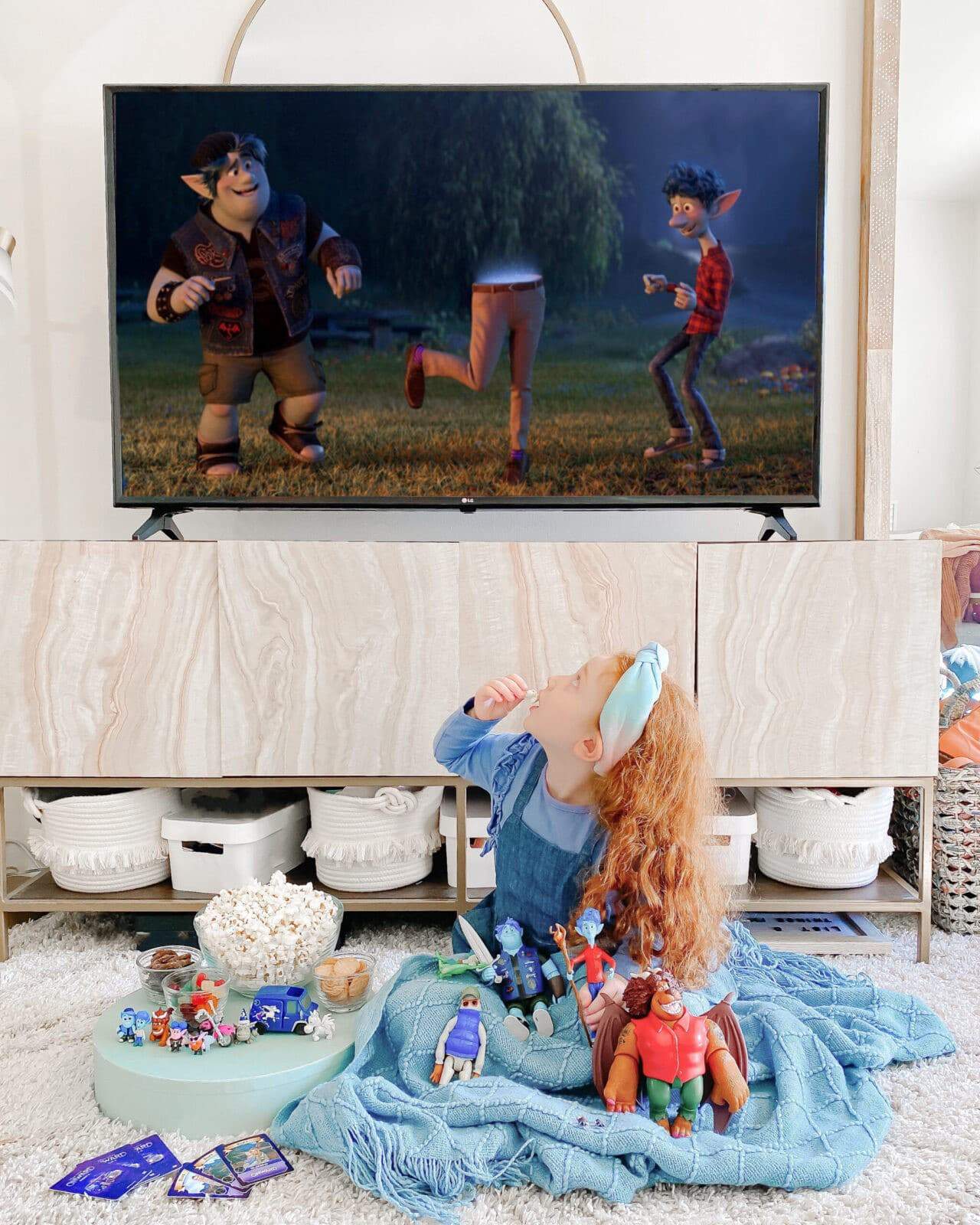 ONWARD | NOW STREAMING ON DISNEY PLUS
Get ready for movie night because Pixar Onward was added to Disney Plus today. Lila grabbed her favorite Onward toys, put in a snack request, and we hit play. Why wait until it's dark- ya know?
In February we had the opportunity to watch an advanced screening of Onward. You can read my review of the movie, here. And ever since we have been wanting to watch it again. But now the wait is over! Today Onward is now streaming on Disney Plus.
Onward came out on Blu-Ray + DVD a few weeks ago. And let me say- It is a must have in your at home in your rows of dvds. But now that it is on Disney Plus you can watch it for free on you Disney Plus account.
If you haven't watched it yet. You're probably thinking. So what's Onward about anyway?
There's no magic like family
Gifted with a wizard staff, two teenage elves attempt a spell to bring their dad back. But something goes wrong. And they only have 24 hours to make it right…
Set in a suburban fantasy world, two teenage elf brothers, Ian and Barley Lightfoot, go on an journey to discover if there is still a little magic left out there in order to spend one last day with their father, who died when they were too young to remember him.
Onward Toys
Manticore's Tavern Quest Pack // Minis Sprites & Motorcycle // Onward Imagine Ink Magic Ink
—
Disney Books Releases an Onward eBook for Free – 4/3 to 4/11 – US only
 In celebration of Onward coming to Disney+, Disney Books has made the eBook version of Onward: The Search for the Phoenix Gem available for free! The promotion lasts from today to April 11th, and is available for US residents only.
This tale follows Sadalia, an ordinary teenage elf with big dreams as she investigates the truth about the Lightfoot brothers' epic quest. This is a middle-grade level novel that's 256 pages long.
—
Let me know if you are planning a movie night to watch Onward with your family!
XO, CELESTE WRIGHT
[ See more Disney Movie posts like this by Celeste Wright ]
LIKE WHAT YOU SEE? SAVE IT FOR LATER ON YOUR FAVORITE PINTEREST BOARD.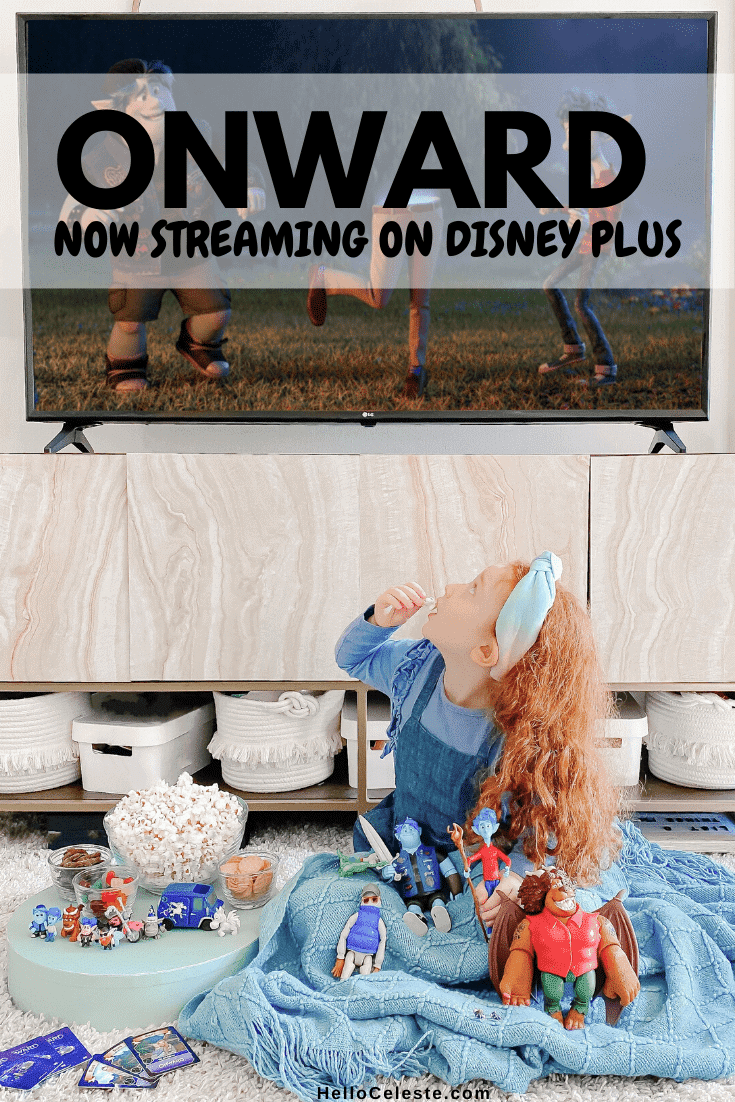 *This post is made in collaboration with Disney. All opinions are my own.