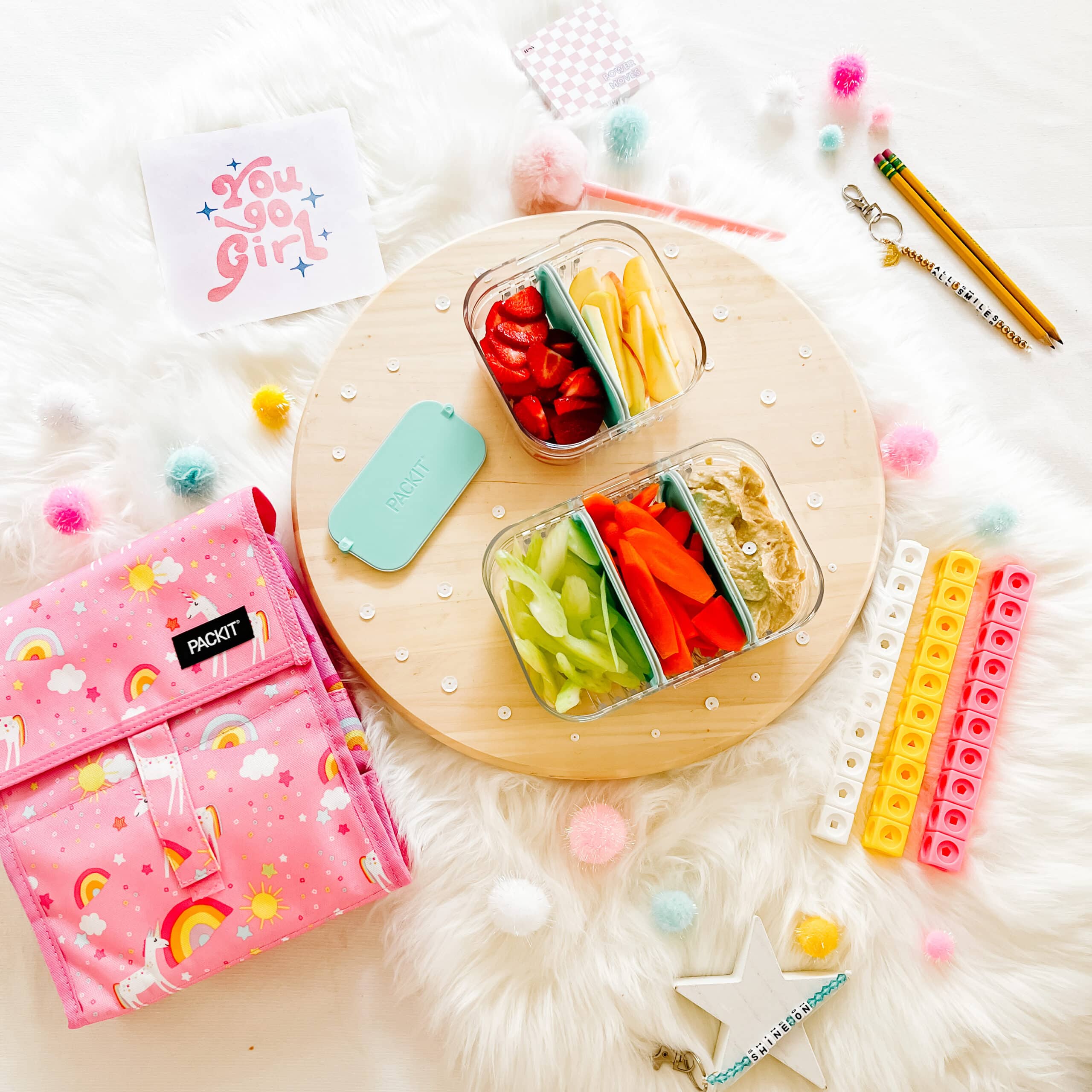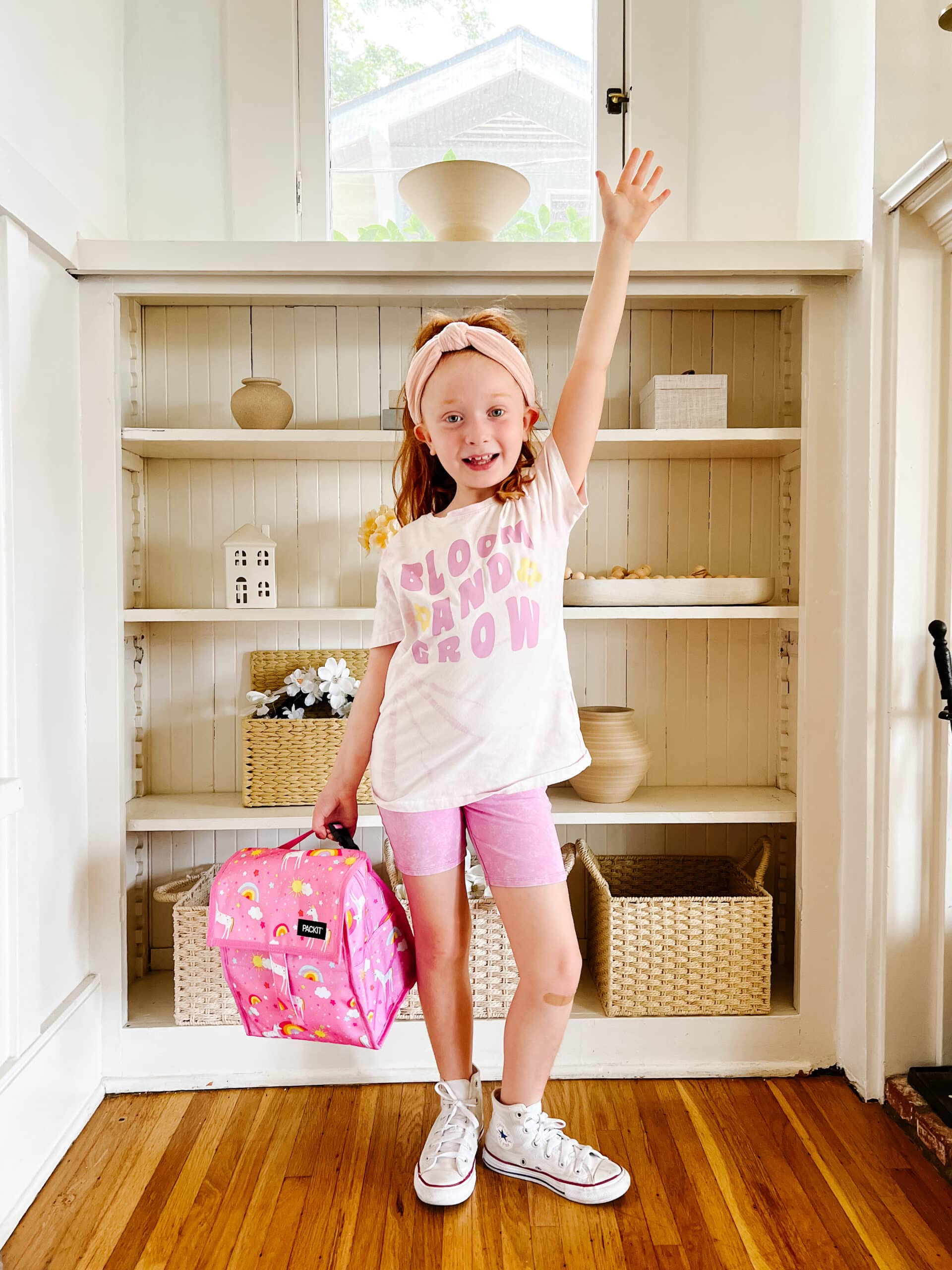 It feels like Summer just started yesterday, but now we are getting ready for back to school! I really do love back to school shopping. The new pencils, the clean backpack, the excitement for the year ahead! It really is so much fun. Something we are looking forward to this year is spending extra time nurturing hobbies after school. So we will be on the go and I will need Lila Bear to be well fed during the school day. She is a relatively picky eater although she will definitely eat anything fresh from veggies to fruits too simple foods with not many ingredients! I like knowing that she can get nutrients from foods that come straight from the earth and I don't mind that she is to hear about things that have more complex flavors.
For our Lila's lunch I love using PackIt's bento boxes because I can make the compartments exactly the size I need for the item. The lunch size bento has 3 leak-resistant dividers that you can customize every time. The snack size bento has 1 leak-resistant divider and is perfect for things like hummus + veggies, or a picky eater who doesn't like their foods to touch. 
Then everything stays cold and fresh in my favorite PackIt lunch bags. The bentos were designed to fit perfectly. Bonus points! I love that all of  PackIt's lunch bags are able to freeze overnight! This lunch box keeps food colder longer, which means you can pack healthier foods that would spoil in other lunch boxes such as: prepared meals, salads, fruits, meats, and veggies.
Whatever your mornings look like, it is so important to stay well fed. whether that is for your kids, or yourself, or your spouse, or meal prepping for when you get off work.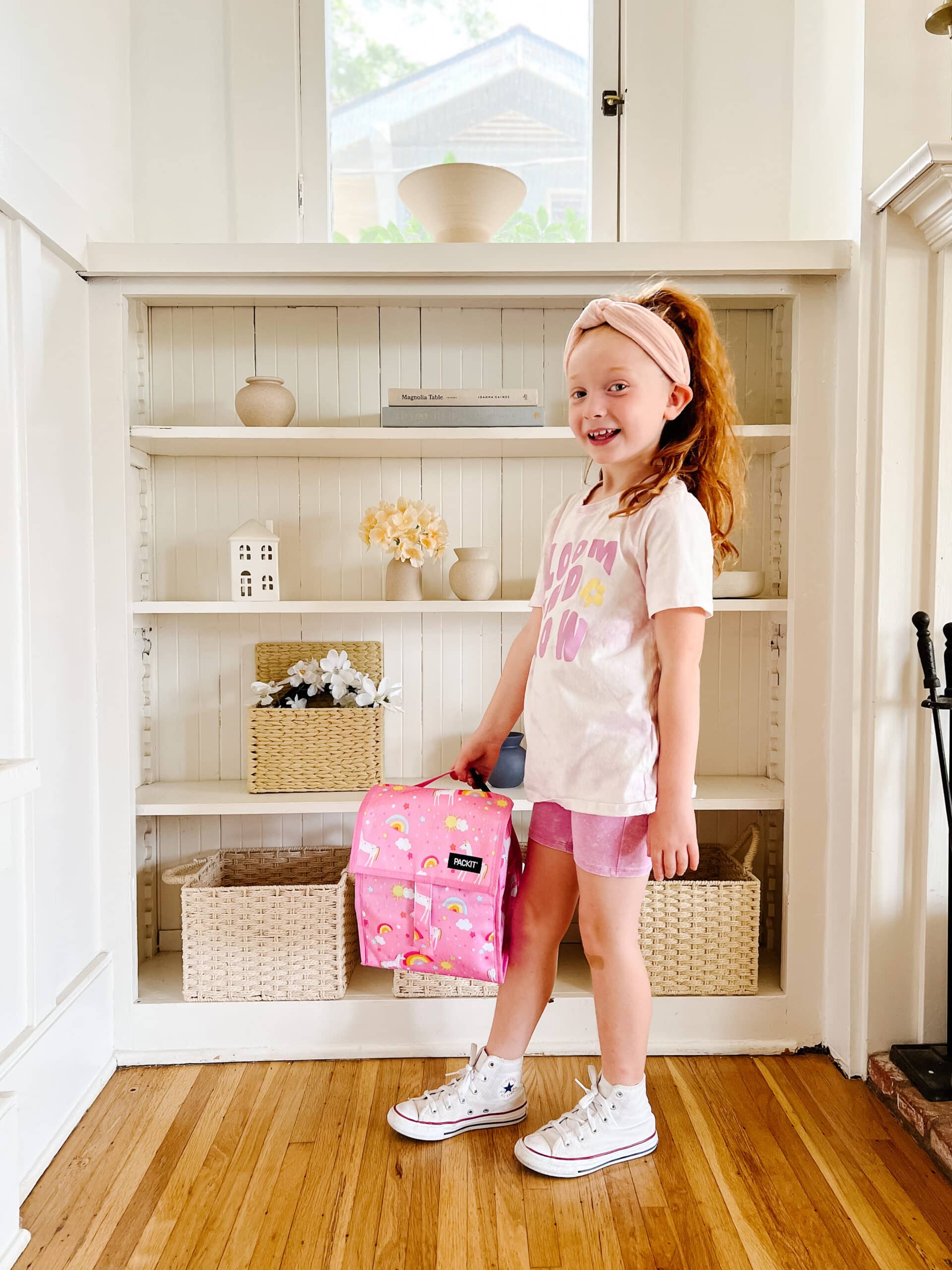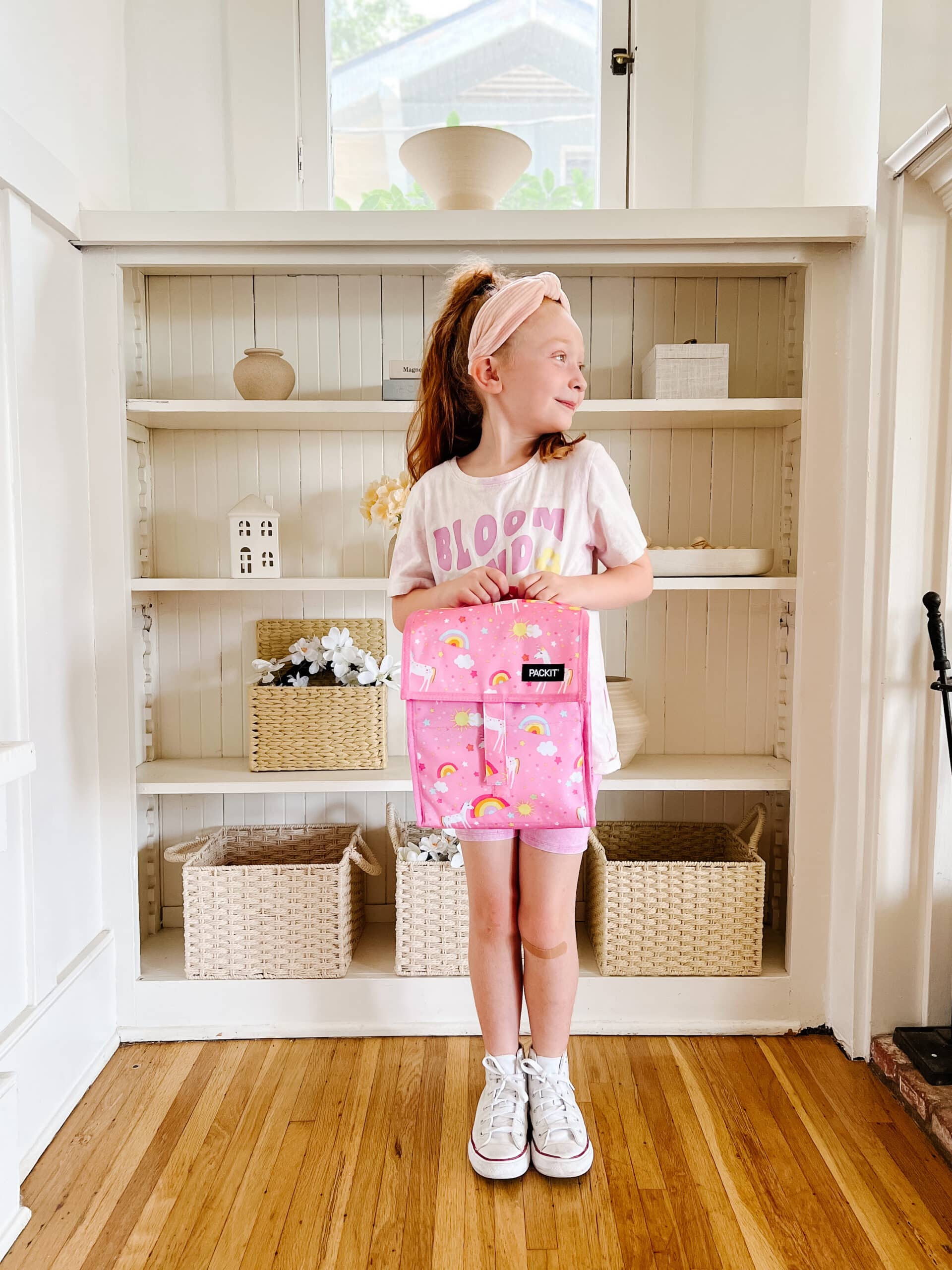 If you have any questions about Pack It's Freezable Lunchboxes,
leave them in the comments below.
XO, CELESTE WRIGHT