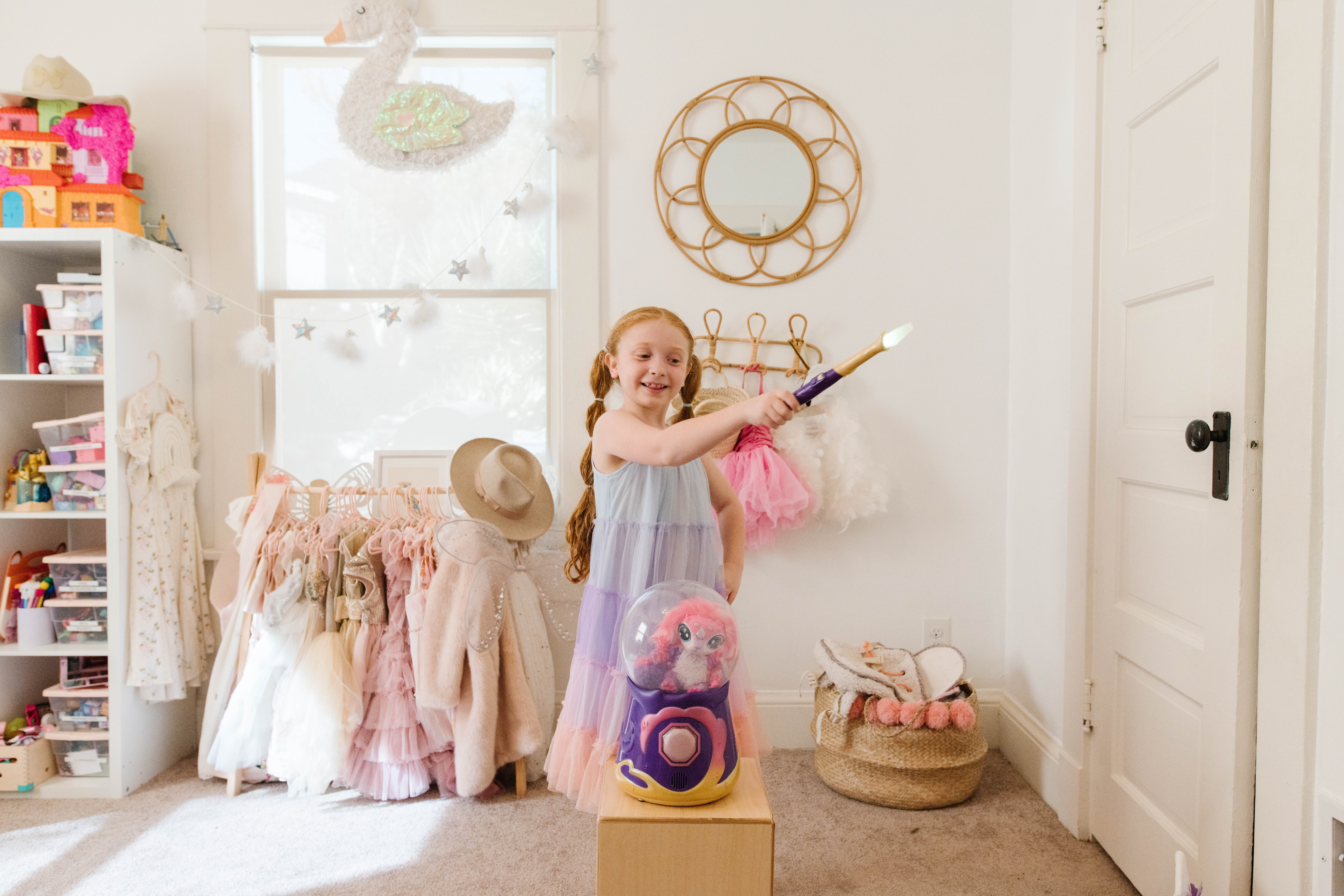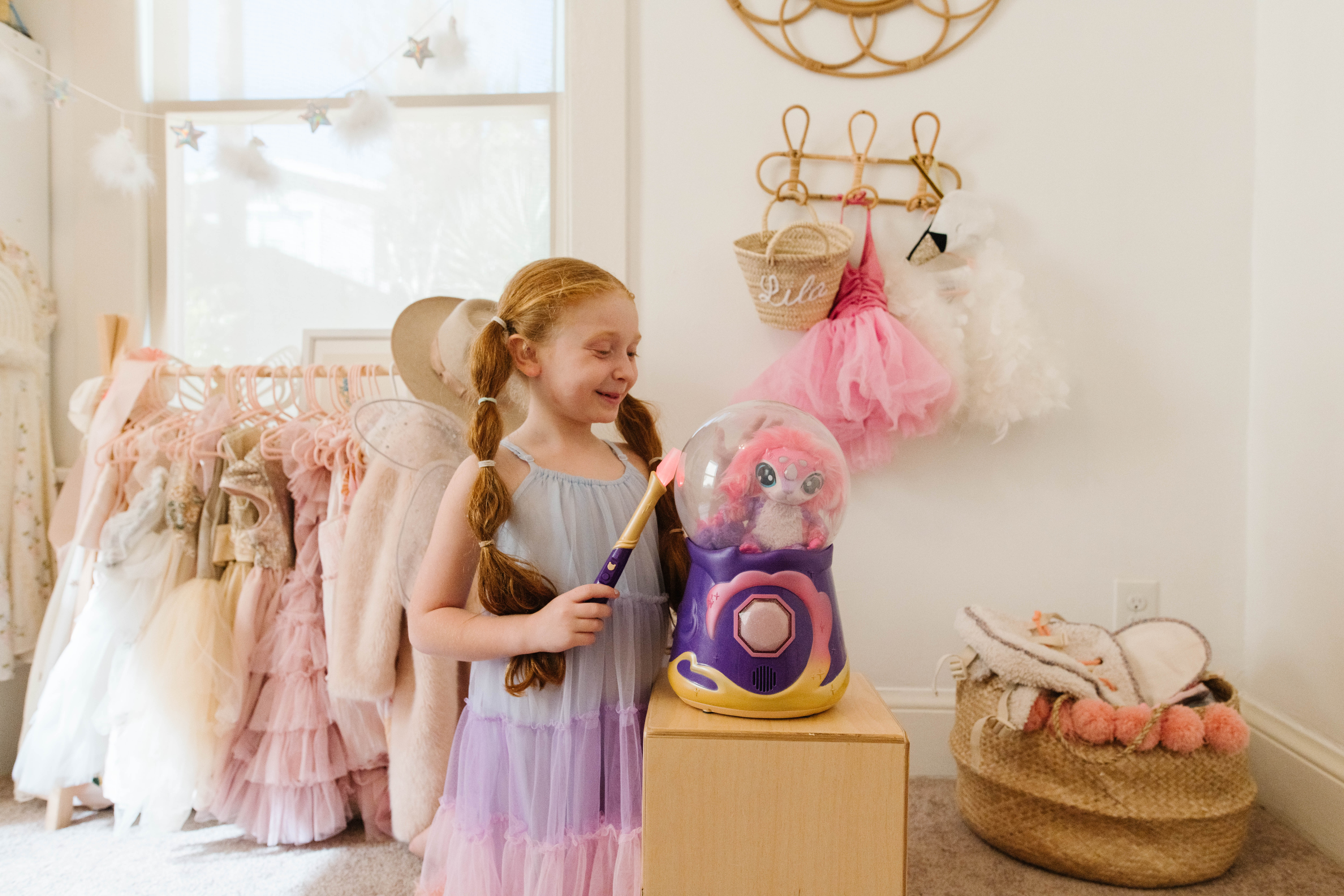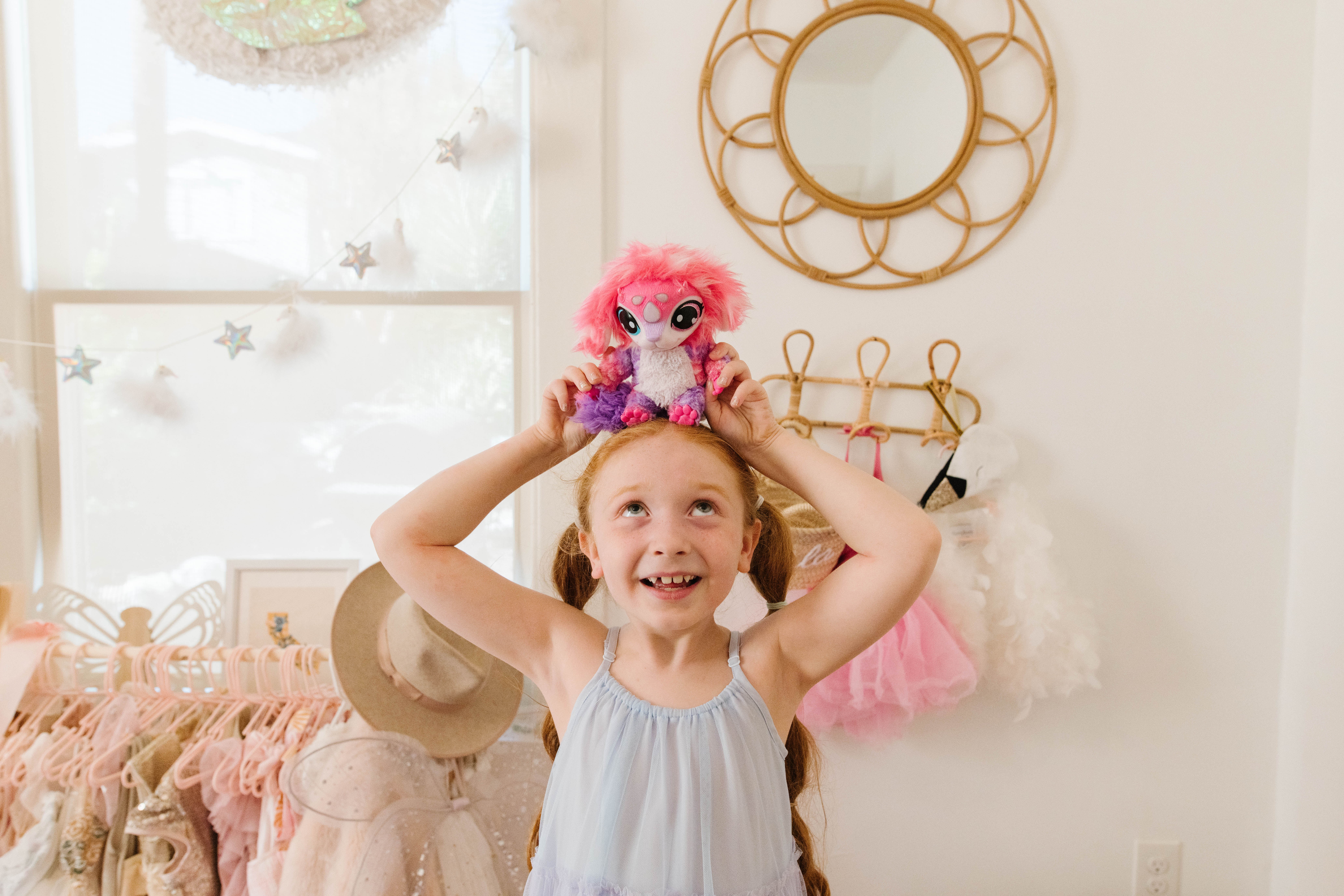 I've got the magic in me…And that is because we recently brought the Magic Mixies Crystal Ball home. Let me tell you, the fun immediately began! The Crystal Ball has so many unique features and is one of the most engaging toys we have ever experienced! 
We actually went to the Westfield Century City Mall for an amazing event at the CAMP store over the weekend and it was a great way to introduce Lila to this special toy. Every time we go there is new magic in store! She has been collecting Magic Mixies over the years and I knew she would freak over their new Crystal Ball. Spoiler alert- she did! And for good reason!
On that note, let's talk about how the Crystal Ball works. To get started you have to go through the creation spell with your wand to get to know your Mixie and teach it some cute tricks through six distinct steps. The creation spell was so much fun, it was super exciting to begin to hear our Mixie sing and come to life,  all while the ball fills with smoke and changes light colors! Talk about an exciting intro! 
After finishing the sequence you finally get to meet your Mixie as it appears through the fog like magic! I couldn't believe how mystical the whole experience really was, I'm still not sure how they pulled off such an impressive magic trick right before our eyes!
Lila got the cutest little pink Mixie and the fun has only just begun, now that it is out of the Crystal Ball she has a blast interacting with it through the power of her magic wand! It has been awesome to see how absorbed she becomes with figuring out how to teach it new things. She has been insisting on taking it everywhere, and our house has been filled with the sounds of it singing and responding to her as she plays with it. 
This Magic Mixie is seriously one of the most immersive toys we have ever seen and I love that Lila is so captivated by how much it can do, plus it's just so dang cute! The Magic Mixie Crystal Ball is definitely going down as one of our favorites for 2022. 
If you have any questions about How To Give The Best Christmas Gift Ever This Year leave them in the comments below.

XO, CELESTE WRIGHT
*Thank you to Moose Toys for sponsoring this post.