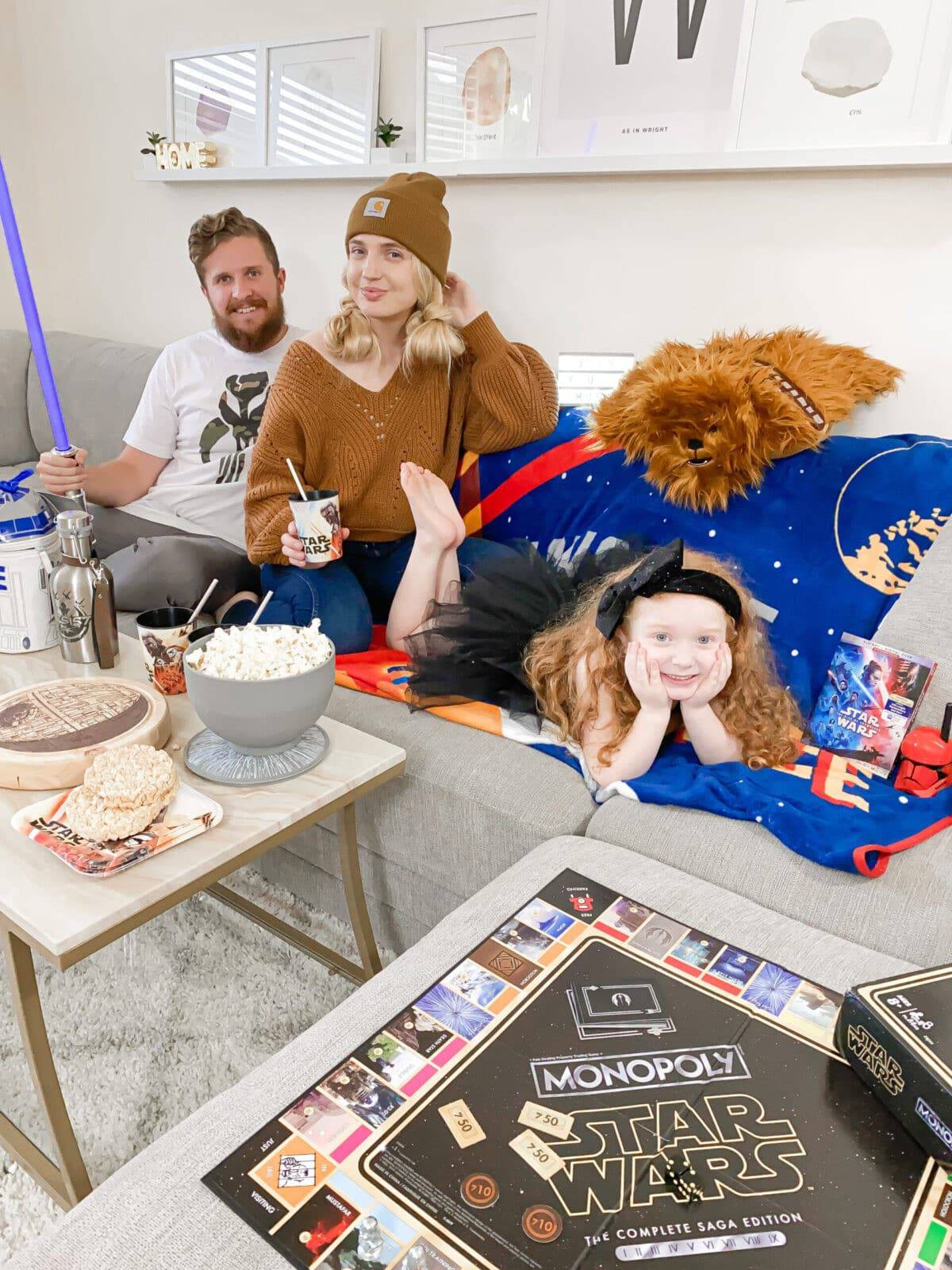 STAR WARS: RISE OF THE SKYWALKER NOW ON BLU-RAY + DVD
Okay truth be told I have never seen a Star Wars in my life. Until quarantine. Jake convinced me to watch them and we watched all 9 movies in about 4 days! I cannot believe it took me so long to get on board with this. The newest Star Wars was about to be released on digital, and Jake wanted to watch it again. Since we were locked up at home it really was the perfect time to binge watch the series.
After watching the first 3 I fell in love with the characters, the story, everything. Jake suggested instead of watching them in the order they were released I should actually watch them chronologically. I didn't know any different so that's what we did. It was absolutely the right call for me and the way I watch movies. I loved getting the back story before jumping in to Luke and Leia's story. Now I am totally obsessed with Star Wars now just like Jake!
Star Wars Movie Night
Today for movie night we are rewatching The Rise Of Skywalker which is now available on blu-ray + dvd. Since it is the newest movie it has such beautiful visuals. I was so impressed watching the 9th episode and seeing just how far they have come. Every episode is so amazing in it's own way. It truly is epic. Now, let the movie night begin!
Monopoly: Star Wars // Star Wars Death Star Circo Cheese Set // Star Wars Popcorn Maker // Pillow Pets Chewbacca // Long Live The Resistance Blanket // Star Wars Walkie Talkies //
—
 Star Wars: The Rise Of Skywalker is available on Blu-Ray + DVD as of March 31st
—
Let me know if you are planning a movie night to watch Star Wars: The Rise Of Skywalker with your family!
XO, CELESTE WRIGHT
[ See more Disney Movie posts like this by Celeste Wright ]
LIKE WHAT YOU SEE? SAVE IT FOR LATER ON YOUR FAVORITE PINTEREST BOARD.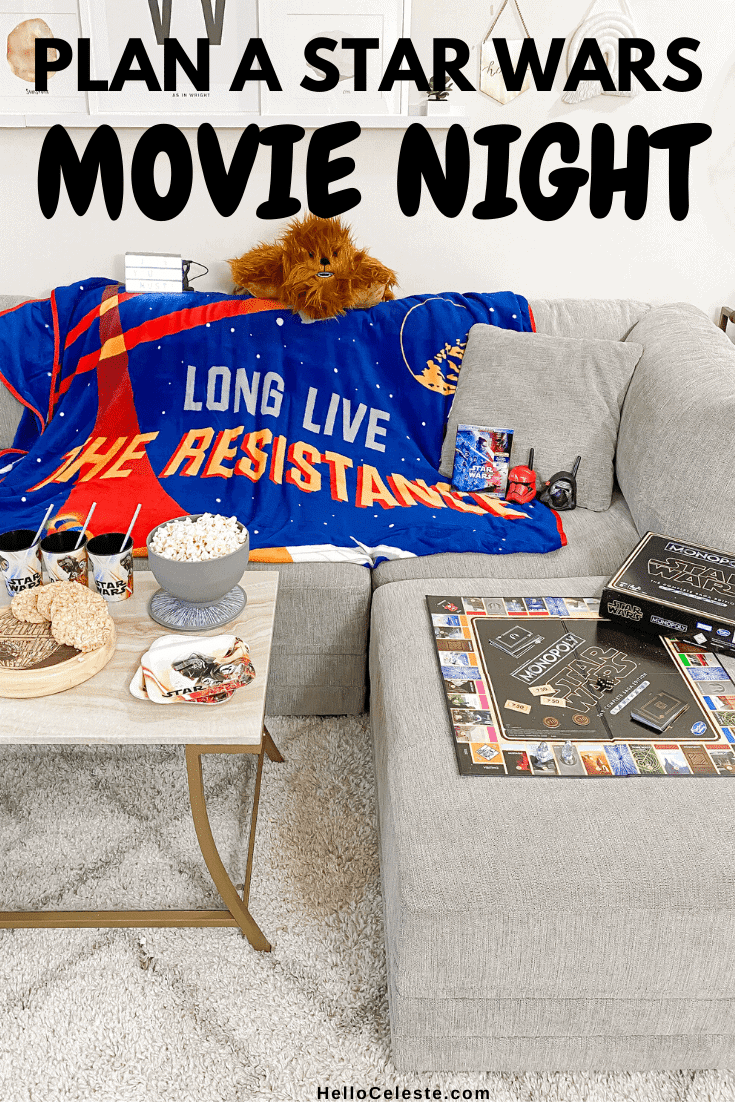 *This post is made in collaboration with Disney. All opinions are my own.