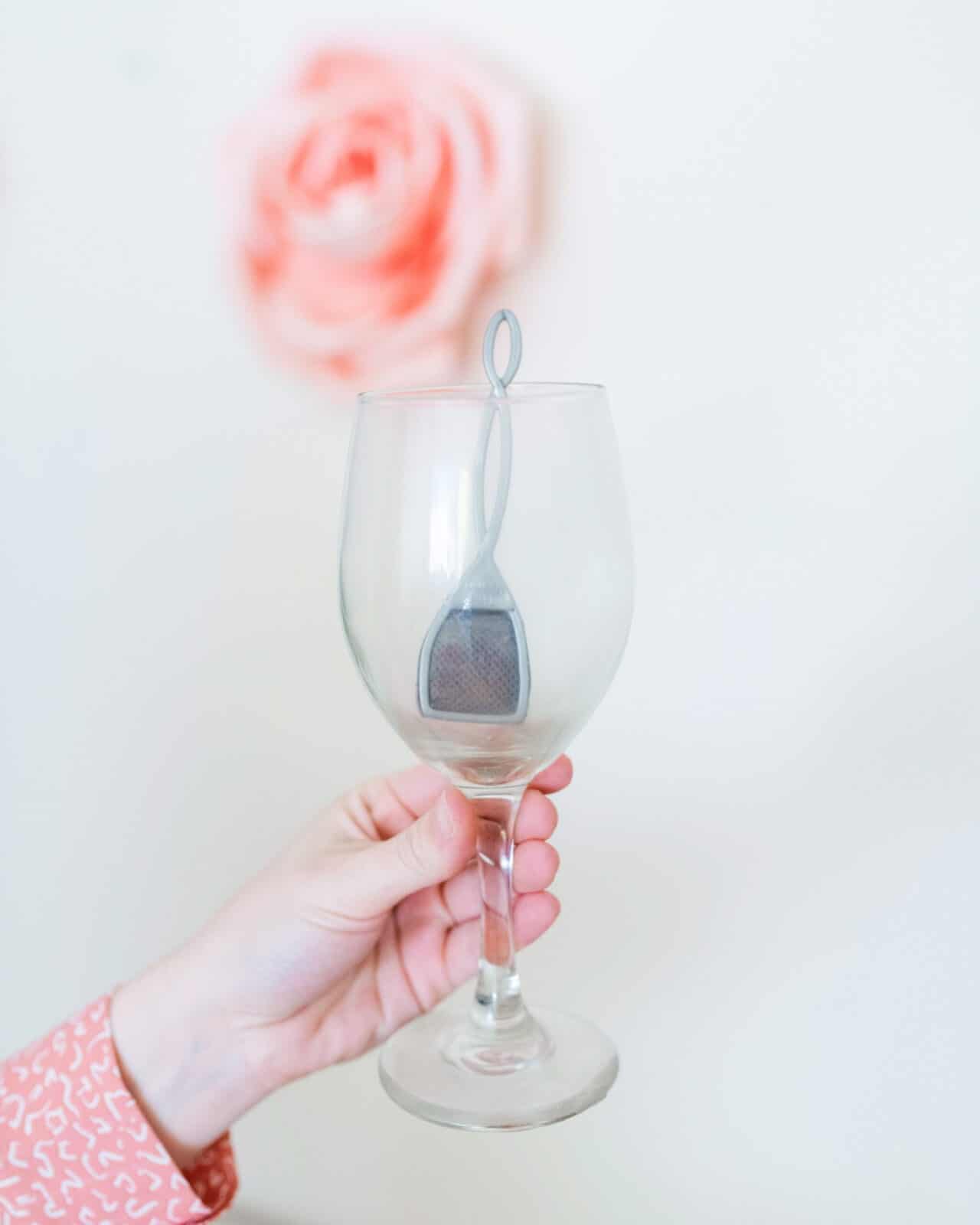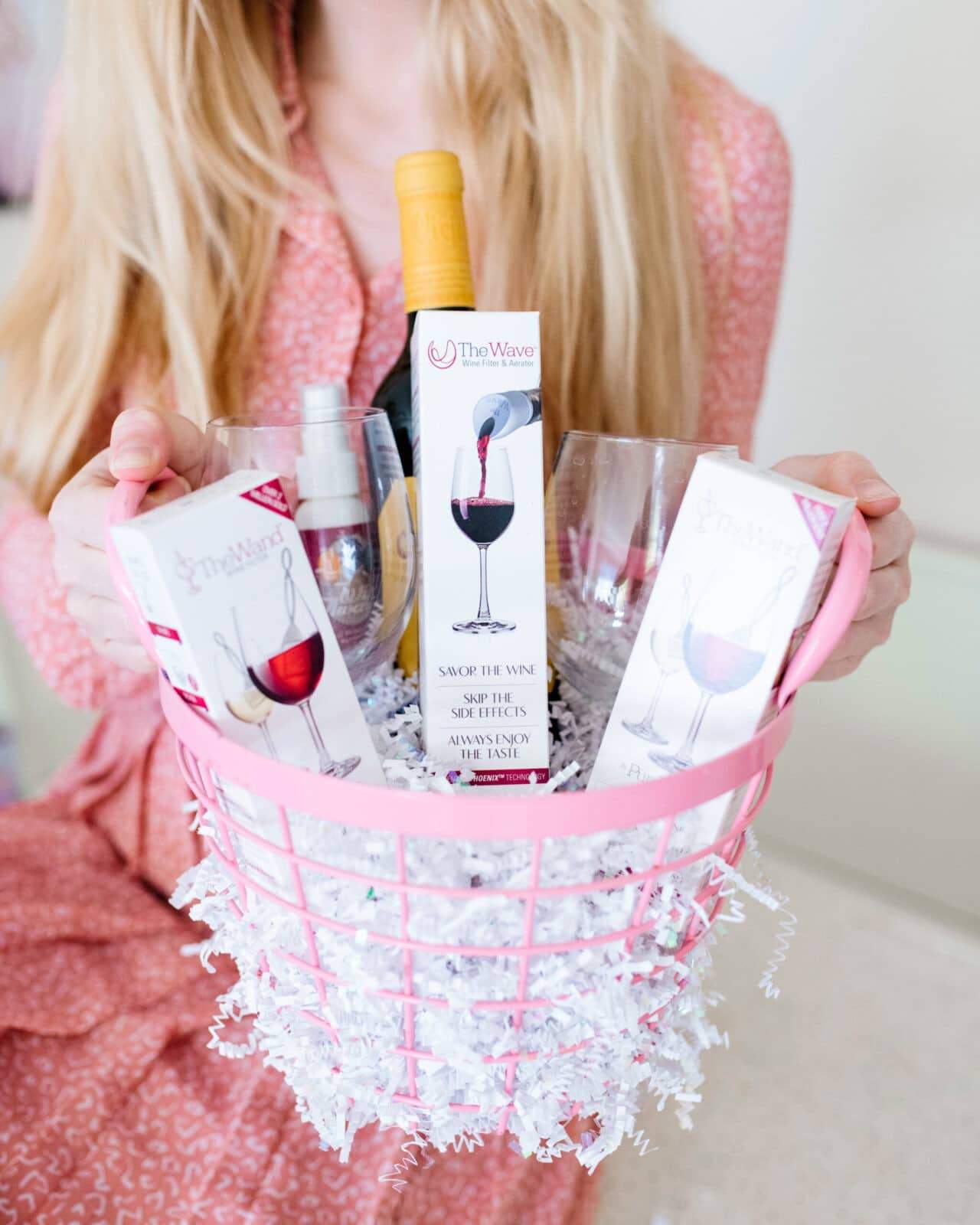 EASTER BASKET IDEAS FOR WINE LOVERS
This morning it made the news that Los Angeles County schools will not returning until the fall. While it was not exactly a shock, it made me realize how many holidays and birthdays that will soon be missed. I am very close with my family so it makes me think about how much I'm gonna miss my family this Easter. Making Easter baskets is one of my favorite parts of the year. I love putting care and thought into a basket for each of my nieces and nephews. So this year I'm going over board and planning on leaving Easter baskets for everyone in my family to leave on their doorsteps. Many members of my family are wine lovers, so here are some gift for wine lovers.
Today's Easter basket inspiration is for the the WINE LOVER in your life.
bottle of wine
drinking glasses
wine filters
wine aerator
spray remover for wine
This is a basket for a friend, sister, mom, or neighbor- a truly great gift for wine lovers.
The wine filters & wine aerator are from drink pure wine. They alleviate the most common side effects from drinking wine. Like headaches, congestion, skin flush, hangovers, and upset stomach. The wand does not change the taste, aromas, or color of the wine and works on all red, white, and sparkling wines. No other wine filter removes both histamines and sulfite preservatives, the most common triggers of a reaction. Restores open, oxidized wine to its natural state. FDA compliant, BPA-free, and 100% made in the U.S.A.

The Difference:
????Wand: Purifies and aerates a glass of wine in as little as 3 minutes, fits in purse or pocket, perfect for social gatherings
????Wave: Purifies and aerates an entire bottle of wine as you pour

—
—
Let me know if you have any other ideas that would add well to this basket!
XO, CELESTE WRIGHT
[ See more posts like this by Celeste Wright ]
LIKE WHAT YOU SEE? SAVE IT FOR LATER ON YOUR FAVORITE PINTEREST BOARD.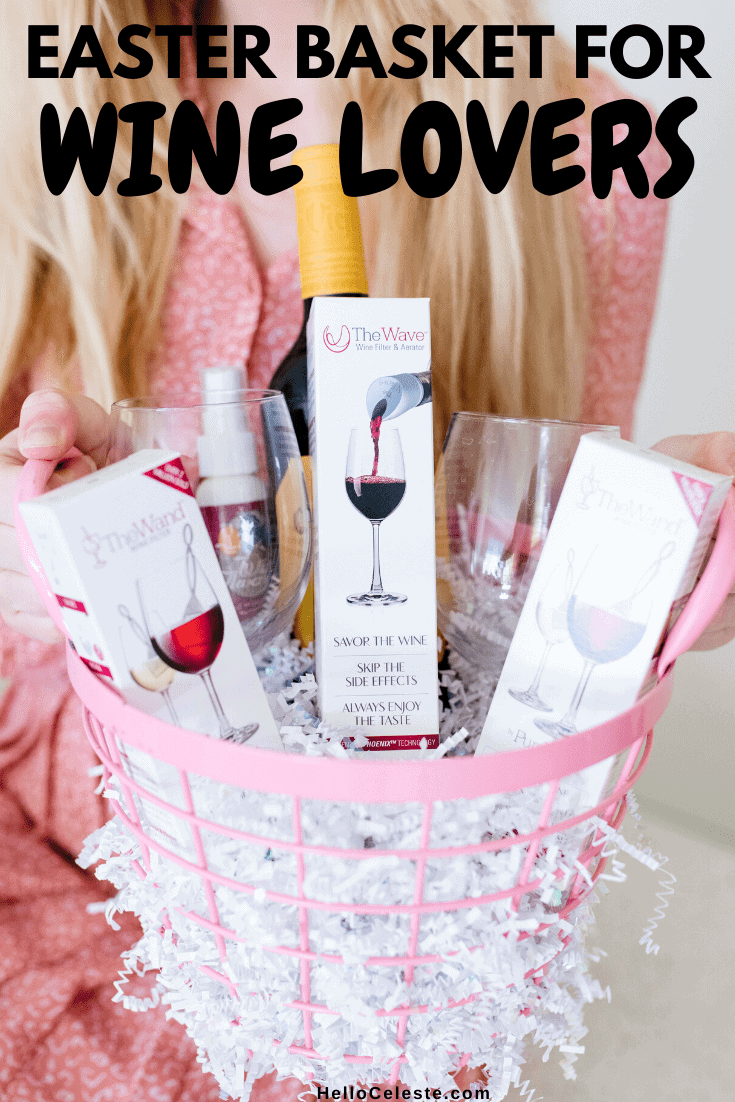 *Thank you to Drink Pure Wine for sponsoring this post.