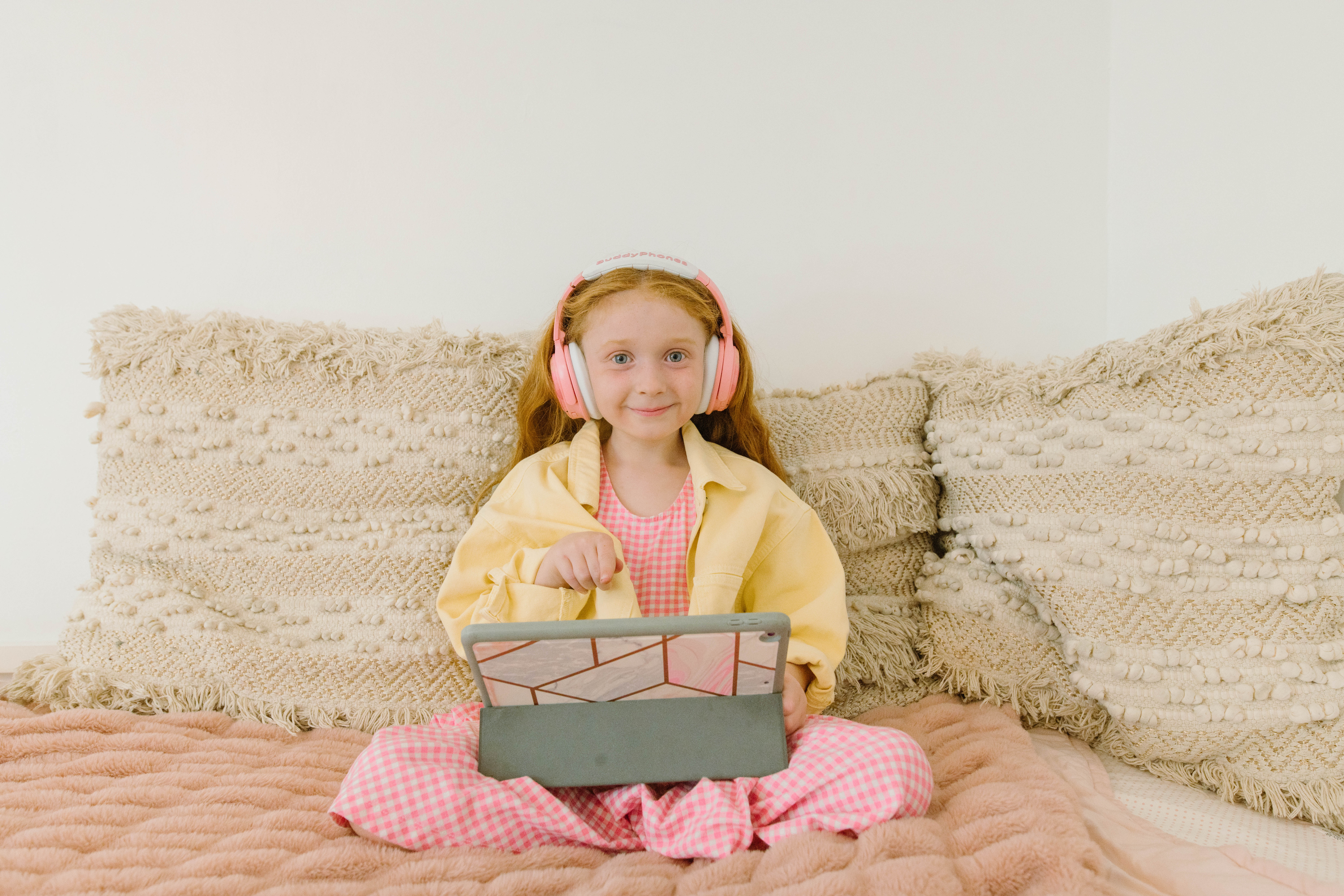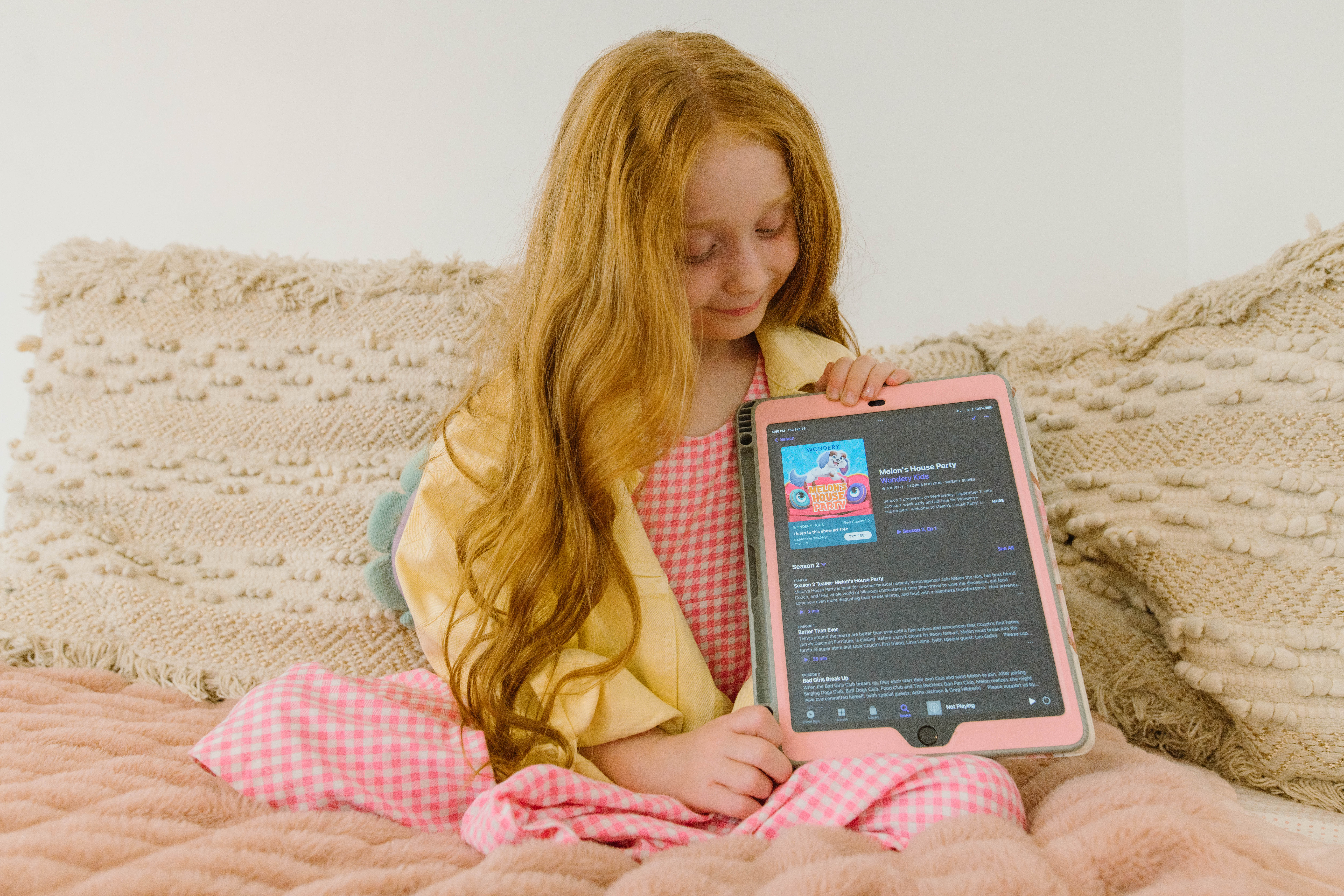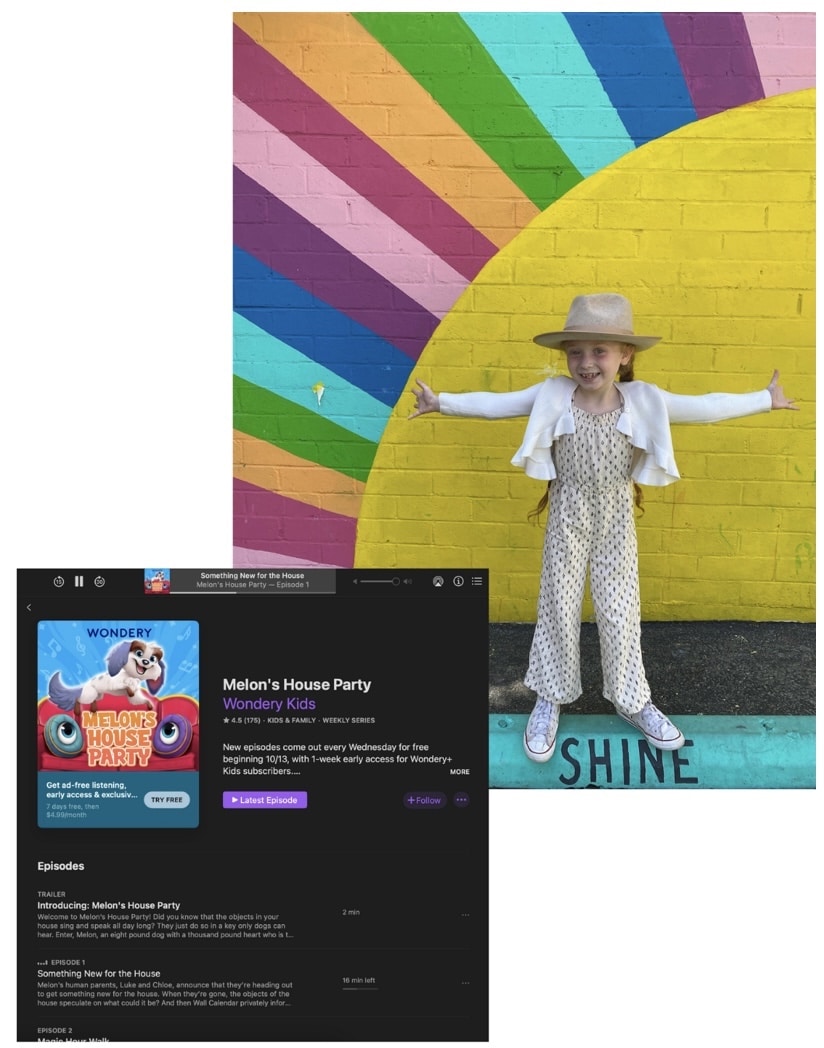 Melon's House Party Season Two is here! We got hooked on Melon in season one and we have been so excited about the coming of season two, so much so that we listened to some of our favorite season one episodes again just to get ready! If you aren't already familiar with Melon she is the cutest little pup living in a world full of noises that we as people can't hear. She and her best buddy couch have some of the absolute most adorable musical adventures together and the characters that we usually just think of as household objects are so fun!
We love that Melon's House Party is a podcast created for kids, especially because it makes it so easy to listen on our smart devices throughout the house. On top of all of the listening options we have in the house we love that it is such a convenient option to listen to Melon's House Party on the go while we are in the car, especially since we all find it so entertaining and it has the ability to get the whole car laughing. 
One of our favorite parts of the new season is all of the super fun music that comes with it, Lila has been on a dancing kick and the songs are catchy enough to really get her moving!
Each of the episodes is only around 30 minutes long which not only makes it easy to listen on the go, but also feels like a great amount of time to focus on listening to something rather than staring at a screen. It makes me so happy that Lila will ask to listen to the podcast rather than asking to play with her iPad. It seems like as a parent one of the hardest things can be finding stimulating activities for your kid that are positive, and Melon's House Party has been so helpful in providing us with such a fun option that we can feel good about. 
The icing on the cake is that when I am listening along with Lila I find myself learning such cute little lessons that are good positive reminders to appreciate the little things around me, apparently I can learn a lot from little Melon!
If you have any questions about How To Find Adorable and Kid Friendly Podcasts leave them in the comments below.

XO, CELESTE WRIGHT

 
*Thank you to Melon's House Party for sponsoring this post.