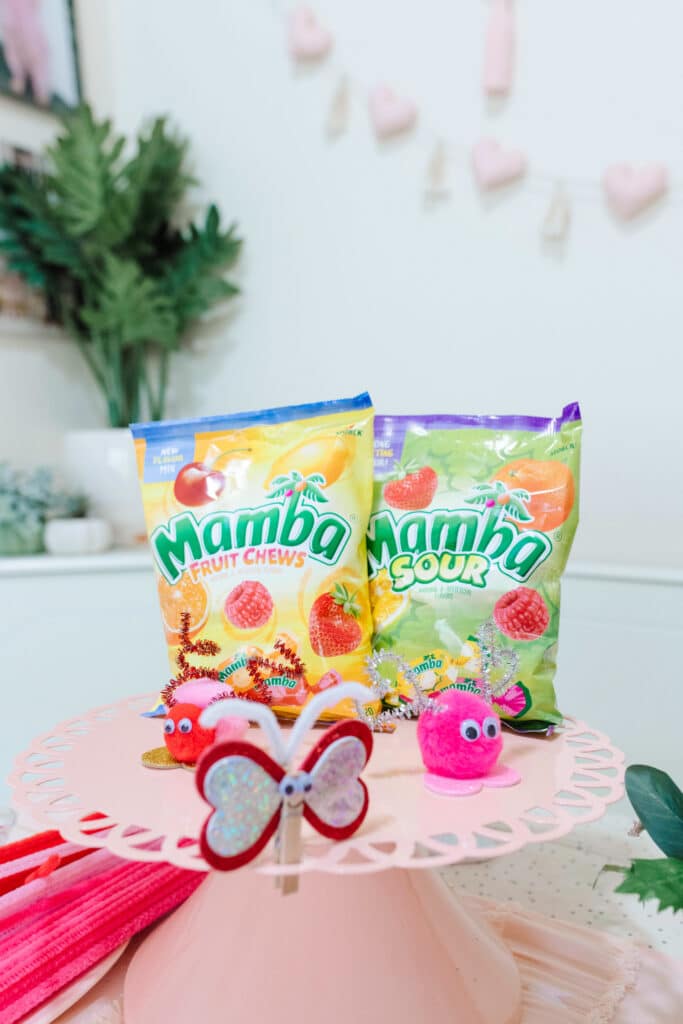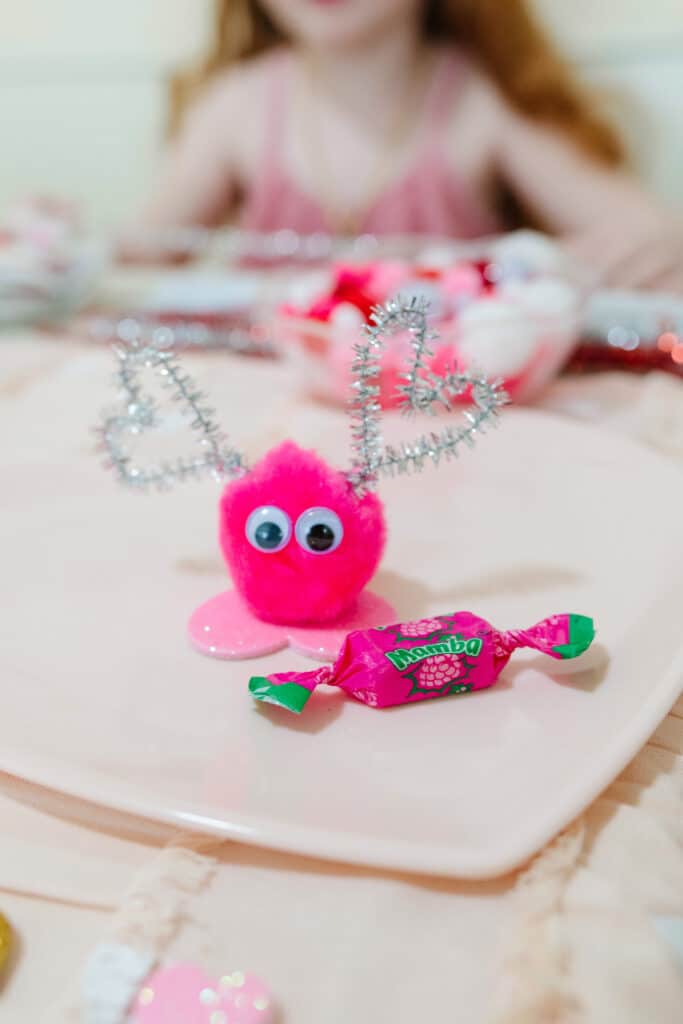 I'm all about celebrating creativity and sparking my little one's imagination. So, today when Lila asked me if we could make some Valentine's crafts I, of course, said yes. I love having decorations and activities planned for the next coming holiday, so we went to the craft store to get supplies to make some "love bugs."
When there is crafting, there is snacking! And there is no better fuel to inspire our creativity than Mamba Fruit Chews. It's no secret that I have a sweet tooth. And I've loved Mamba Fruit Chews for as long as I can remember. I love them because the bold, fruity flavor sparks creativity and keeps me chewing and chewing (and chewing and chewing!) The longer the better. My absolute
favorite flavor is the sour orange – it's something special!
Now, there is even more Mamba to love with the new Mamba Fruit & Sour Twist Wraps. The juicy, fruity treats you know- with more flavor, more fun, and more chewiness! Mamba Fruit and Sour Twist Wraps are available at Walmart, Aldi and Family Dollar.
*Thank you to Mamba USA for sponsoring this post.