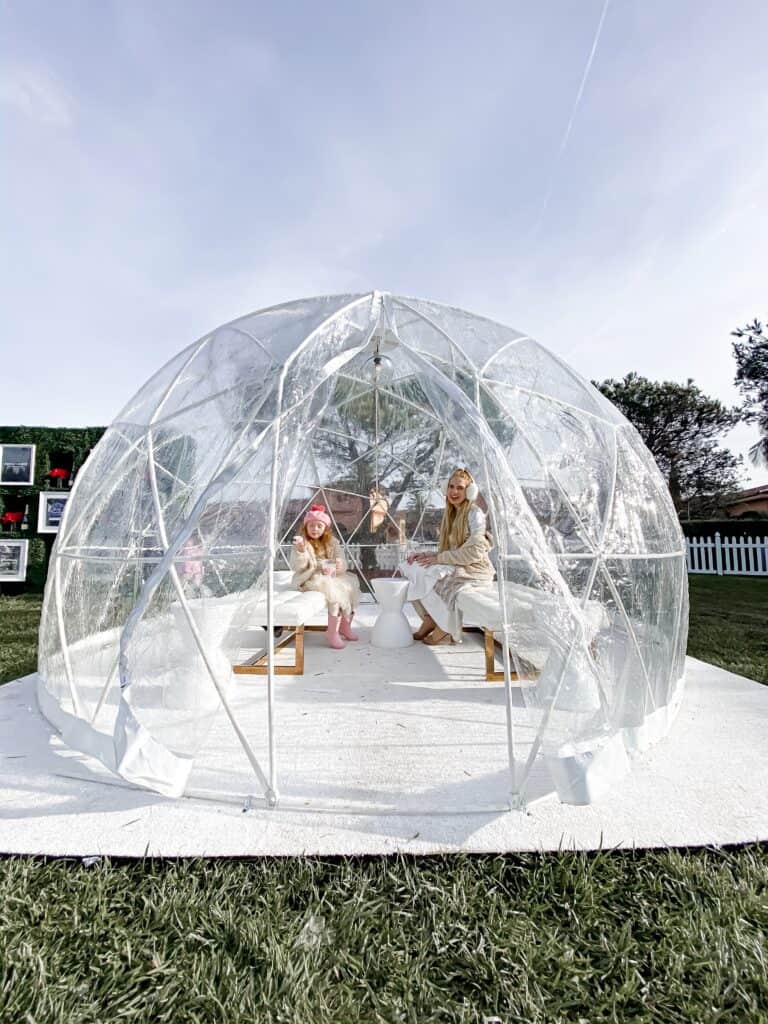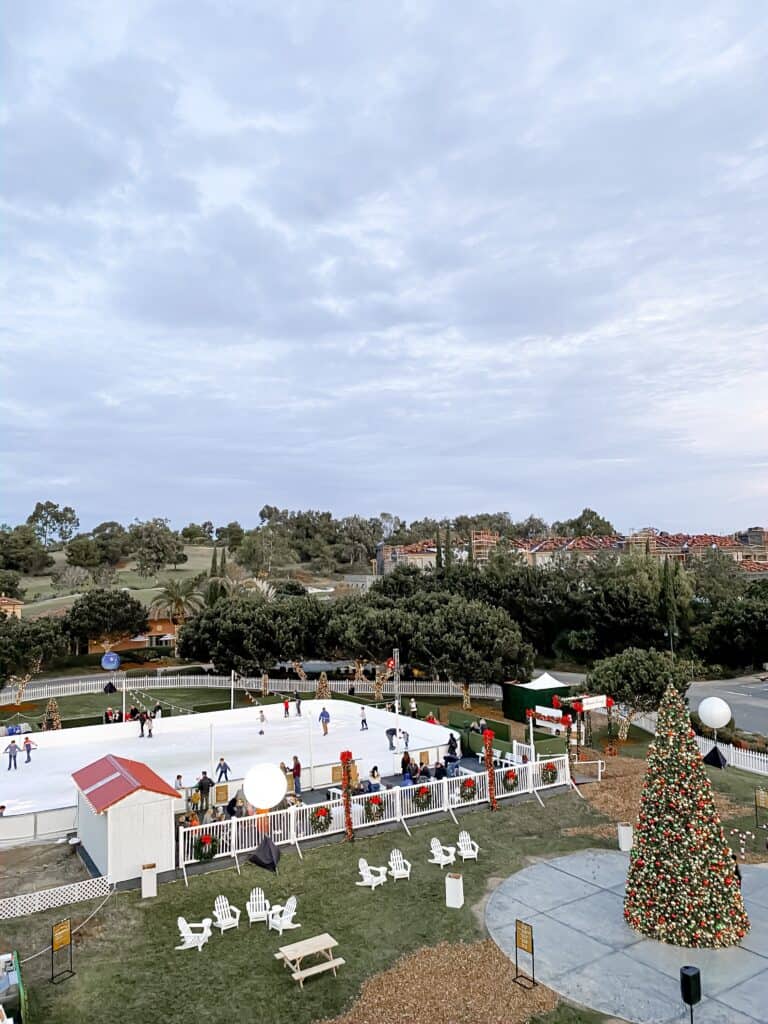 December is here! Christmas time is always special. But Christmas with a four year old is a whole new level of magical. This year we are packing in every single Christmas activity we can, and we started with an absolute bang by spending the weekend at Fairmont Grand Del Mar and hanging out at their Winter Wonderland! 
Situated just 50 yards or so from the front doors of the stunning hotel is the most darling Winter Wonderland. Driving up to the hotel you'll see the ferris wheel, ice skating rink, and carousel, and as soon as you get out of the car you are greeted by the inviting smell of the fire pits.
Walk through the main entrance and you're met with the cutest little gift shop filled with Christmas goodies and plush toys. We couldn't help but let Lila pick an adorable little Christmas Bunny. Just beyond the gift shop is a GIGANTIC Christmas tree that is decorated to perfection. 
The main attractions are the Ice Skating Rink, the Ferris Wheel, and the Carousel. With all of the activities we were entertained for hours on end. There are also communal fire pits with plenty of seating, and igloos if you want to escape the cold for a few minutes. You can order wood fired pizza and watch them prepare it right there in front of you, plus there are tons of drinks and snacks available. 
We rented a private fire pit for dinner on the edge of the ice skating rink and it was like a fairytale. We ordered pizzas, churros, and a s'mores kit and enjoyed each other's company while eating, telling stories, and roasting marshmallows on our own personal fire pit. There was Christmas music playing all along and we watched as everyone skated by on the ice. 
The icing on the cake was a performance by Elsa and Anna who sang songs from Frozen on the stage, and even came and sat with us by our fire pit for a while and hung out with Lila! She was in heaven getting to talk to them all about the movies and laugh with them about Olaf. 
See all the details to plan your visit here:
Winter Wonderland at The Grand Del Mar
The Winter Wonderland at Fairmont Grand Del Mar definitely just became one of our holiday traditions. 
XO, CELESTE WRIGHT