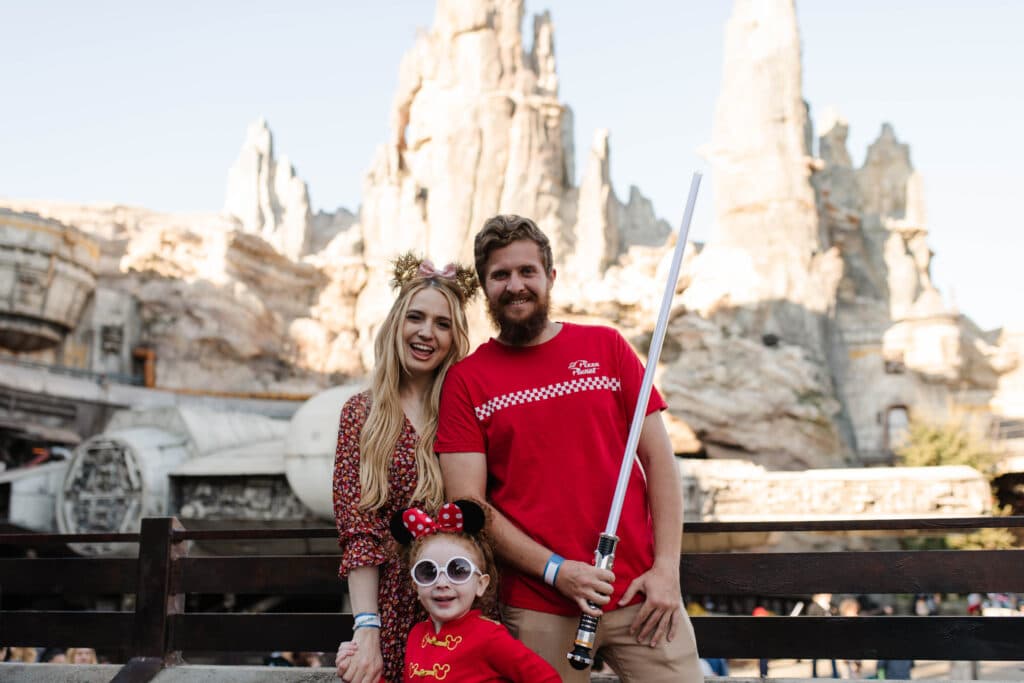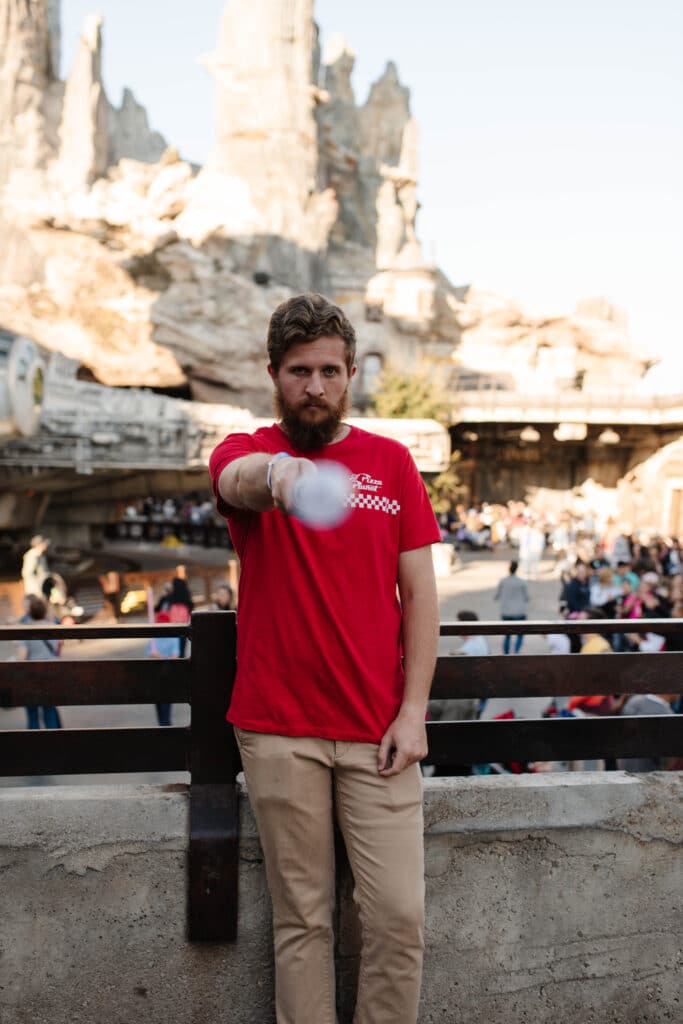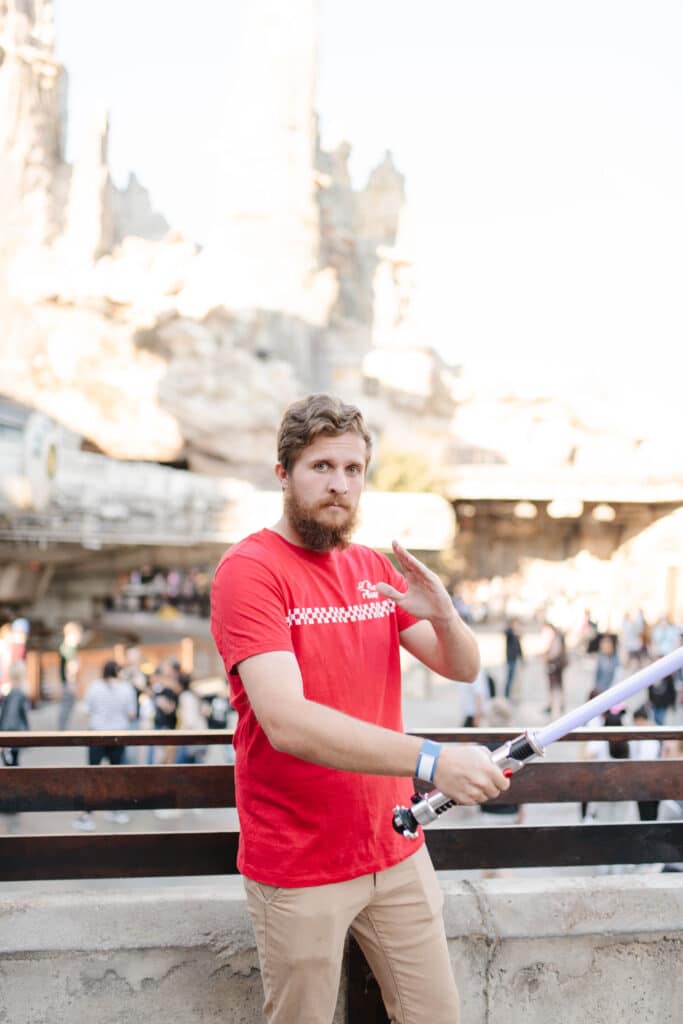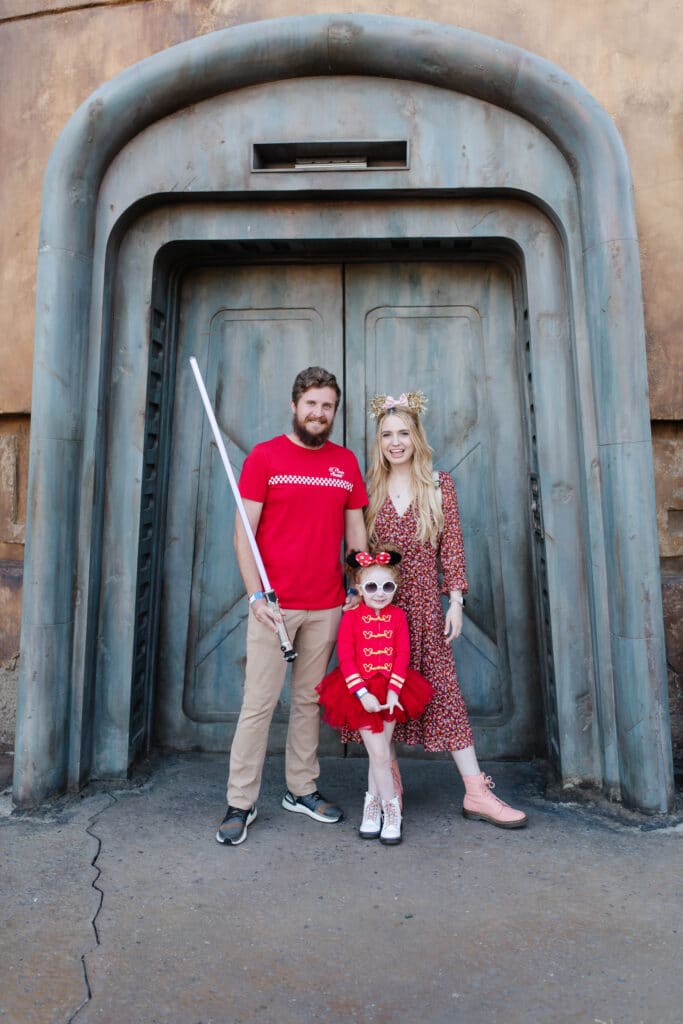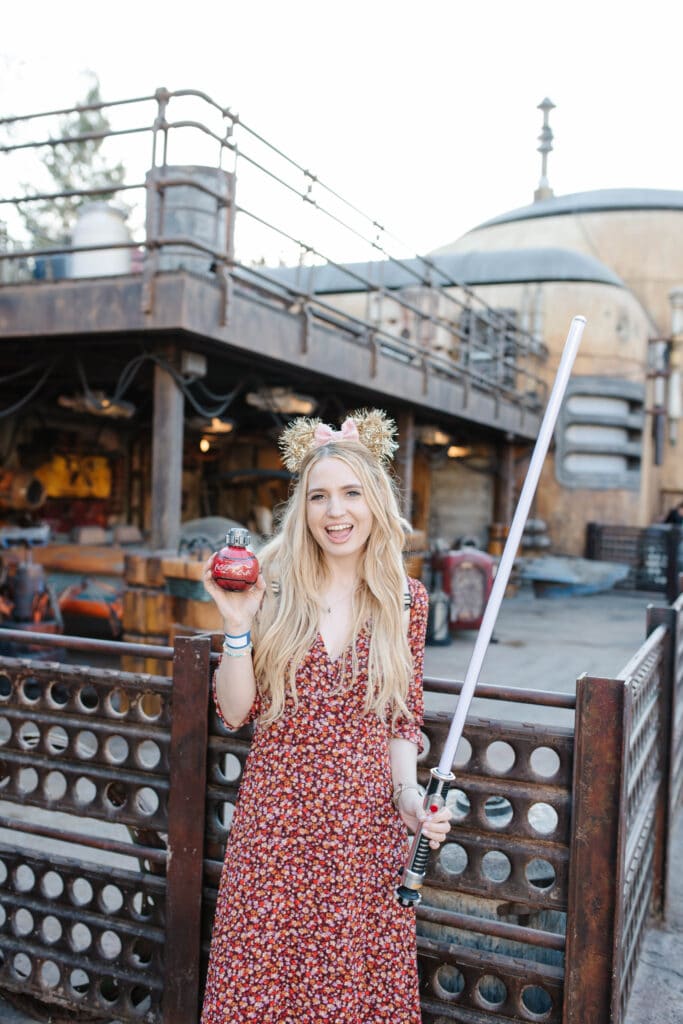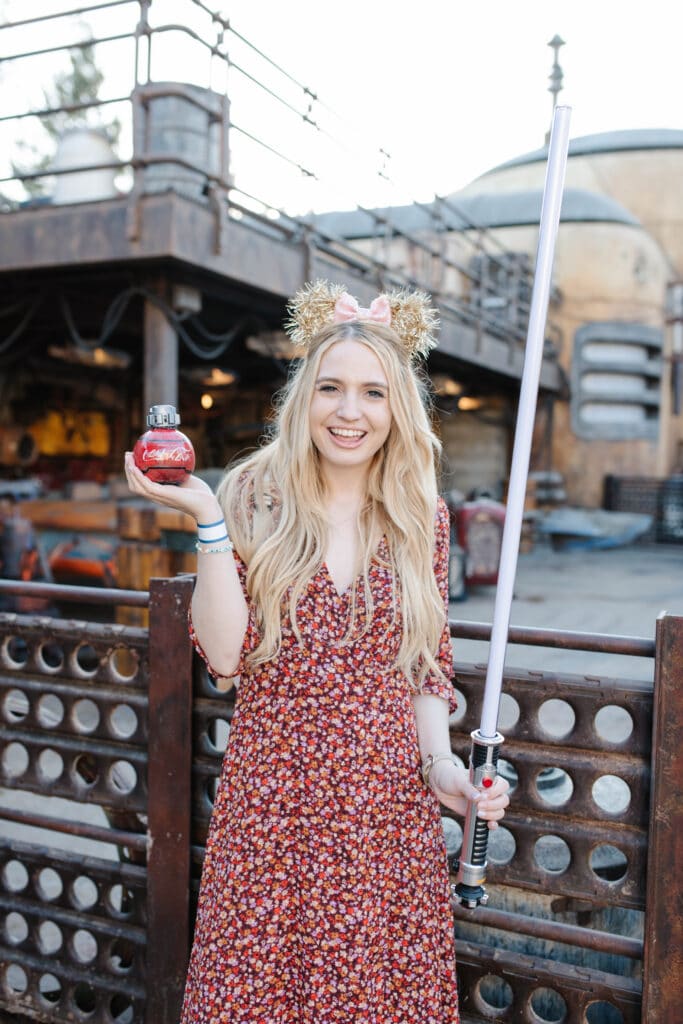 Star Wars: Galaxy's Edge
an All-New Land
Live Your Star Wars Adventure in a Galaxy Far, Far Away
—
Attractions
Millennium Falcon: Smugglers Run
Fly the Millennium Falcon on a thrilling interactive smuggling mission.
Ride in the famous cockpit of the Millennium Falcon on a daring flight—and whether you're a pilot, engineer or gunner, every role is crucial. The engines rumble as the Millennium Falcon blasts off, pushing you and your crew back into your seats when you jump into hyperspace towards adventure. Along the way you'll face danger at every turn.
38" or Taller
Star Wars: Rise of the Resistance
Join the Resistance in an epic battle against the First Order on this exciting new ride.
With the First Order desperate to extinguish the spark of the Resistance, the mission is bound to have unexpected twists and turns. When your transport is captured by an imposing First Order Star Destroyer filled with legions of stormtroopers—and even Kylo Ren!—you're going to need all the help you can get. Fortunately, a covert team of Resistance fighters—including Rey and BB-8—is at the ready to give you a fighting chance to escape… and a chance for the Resistance to rise.
40" or Taller
—
Custom Merchandise
Savi's Workshop
Handbuilt Lightsabers — Customize your own legendary lightsaber and become one with the Force.
First pick a kyber crystal, which is available in red, blue, green or violet.
Begin assembling your hilt—parts will be provided based on your theme and cloisonné pin. Each box of parts includes:
1 hilt
4 sleeves (pick 2)
2 emitters (pick 1)
2 pommel caps (pick 1)
2 sets of activation plates and switches (pick 1 set)
The Gatherers will masterfully connect your hilt to a 31" lightsaber blade so you're ready for anything the galaxy puts in your path!
Pricing: $199.99 per lightsaber, plus tax
Droid Depot
Build your own droid at Black Spire Outpost's industrial depot. Assemble a Custom Astromech Droid Unit:
BB-Series
Dome
Dome Connection Plate
Body Sphere
Motivator
R-Series
Dome
Body
Center Leg
Set of Side-Legs
Follow simple "placemat" instructions or graphic monitor displays to assemble your droid in the proper sequence. Once complete, your droid will be paired with a remote control and activated as you watch it come to life!
Pricing: $99.99 per astromech droid unit, plus tax
—
Know Before You Go
Reservations are highly recommended for Oga's Cantina, Droid Depot and Savi's Workshop – Handbuilt Lightsabersand can be made up to 60 days in advance.
Star Wars: Galaxy's Edge is not available during Extra Magic Hour or Magic Morning at Disneyland Park. Disney FASTPASS service and Disney MaxPass are unavailable for attractions in Star Wars: Galaxy's Edge.
There may be times when Guests may be required to join a virtual queue to experience the new Star Wars: Rise of the Resistance attraction.
Ready to live your Star Wars adventure? See ticket options for Disneyland Park and visit Star Wars: Galaxy's Edge.
For additional information on how to get the most from your trip, please visit our planning page or check the Frequently Asked Questions about Star Wars: Galaxy's Edge.
*Tips taken from the Disneyland website.
—
We had such a fun time exploring Star Wars land. Jake went on both of the rides and came out of the exit grinning like a kid. He had the best time living his day like a kid again. We got so swept up in the magic that Jake ended up getting a lightsaber on day 2 of our trip. There is such an amazing culture of Star Wars fans that he made friends the moment he walked out of the store with his lightsaber in hand. It was unreal.
I always have the best time on our Disney days but it was so cool to see Hubs light up like a little kid again. It was absolutely priceless and I cannot wait to come back again and again to continue our adventures.
Have you been to Star Wars land yet?
XO, CELESTE WRIGHT
*Thank you to Disneyland for hosting us.