I have been carrying a bag for as long as I can remember. And I think most women have. There are just so many things to bring along. Keys, lipgloss, phone, wallet, etc. And then you have a baby and somehow the space that was solely occupied by you and was bursting at the seems, now has to be shared by 2. It took me a long time to find a bag that could be shared by two comfortably. But I finally found a flawless packing system and the only con I have listed on my pro / con list is that I didn't get it sooner.
The bag I'm sharing with you is the Lorie from Lily Jade Co. If you haven't heard of Lily Jade Co then you might not even be on Instagram. Seriously their bags are everywhere on the 'gram and no question why because they are STUNNING! And I guarantee you that if you go to your trending page right now your eye will catch one of their gorgeous and vibrant bags in a photo.
I went with the Lorie bag because it's a large crossover tote that look gorgeous but can hold a TON of stuff. Being able to hold a ton of stuff is a priority in a diaper bag. She is the perfect "daily" bag and I take her everywhere I go. It also perfectly first my 13″ MacBook Pro which is praise hands emoji in my book. You can also carry it 3 ways: tote, messenger, and backpack. I mostly carry backpack style so that my hands are free, but I also love carrying it tote style too.
The most unique thing about this bag is that it can be paired with a companion bag that fits perfectly inside. The Danielle is a bag that I will be reaching for long after the days of baby. From the second I took this bag out of the packaging I knew it was my favorite bag I have ever owned. It is just the right size and is absolutely gorgeous in person! The color is rich and vibrant and the quality is hands down perfection. It's everything I ever wanted in a bag.
So whether you're expecting, looking to upgrade your current diaper bag, or are looking for a freaking amazing lifestyle/travel bag this one right here is a winner.
Lorie Camel & Gold + Danielle Camel & Gold
Use code LJPACKHAPPY with any bag purchase and get free packing cases now through August!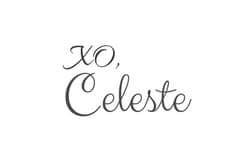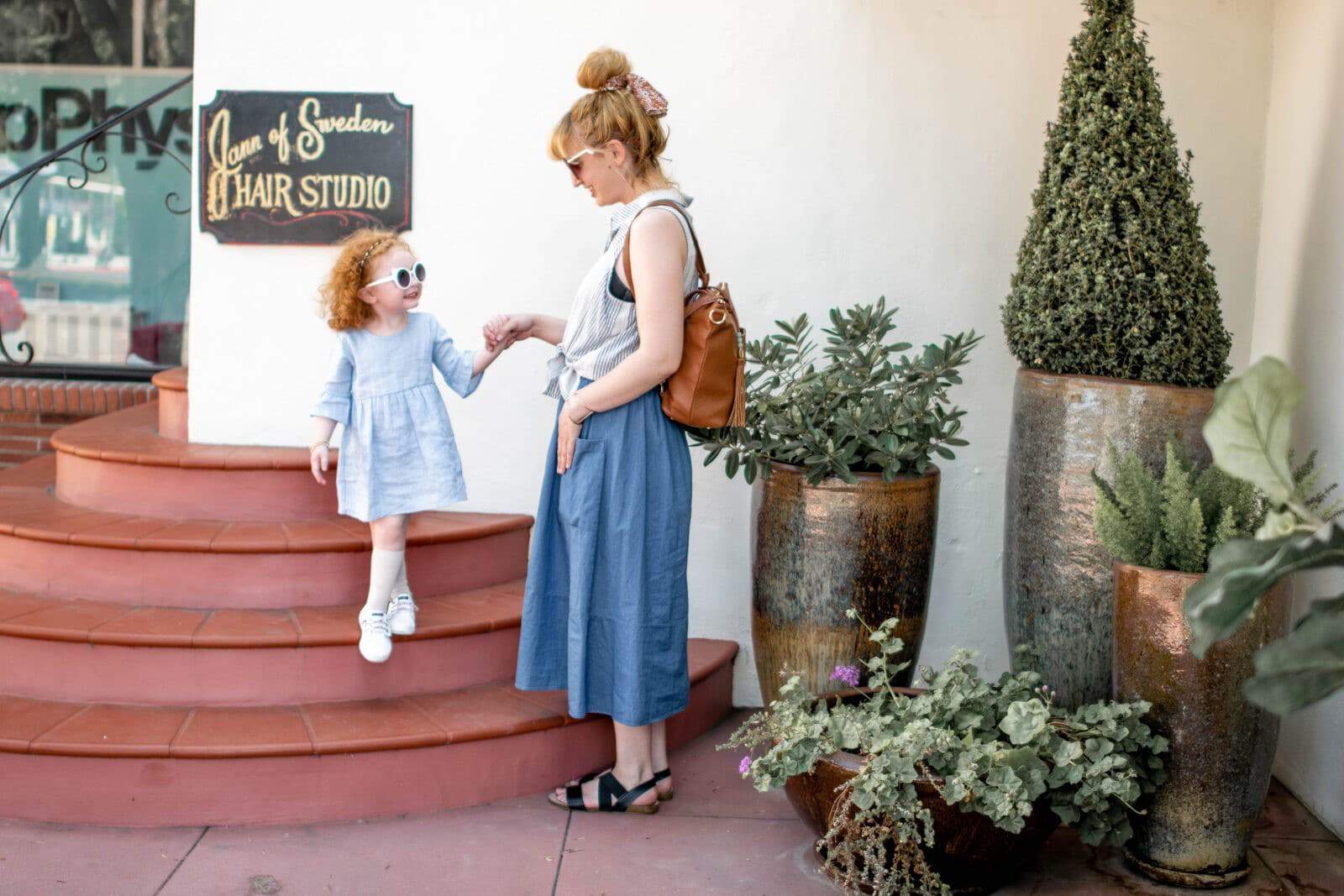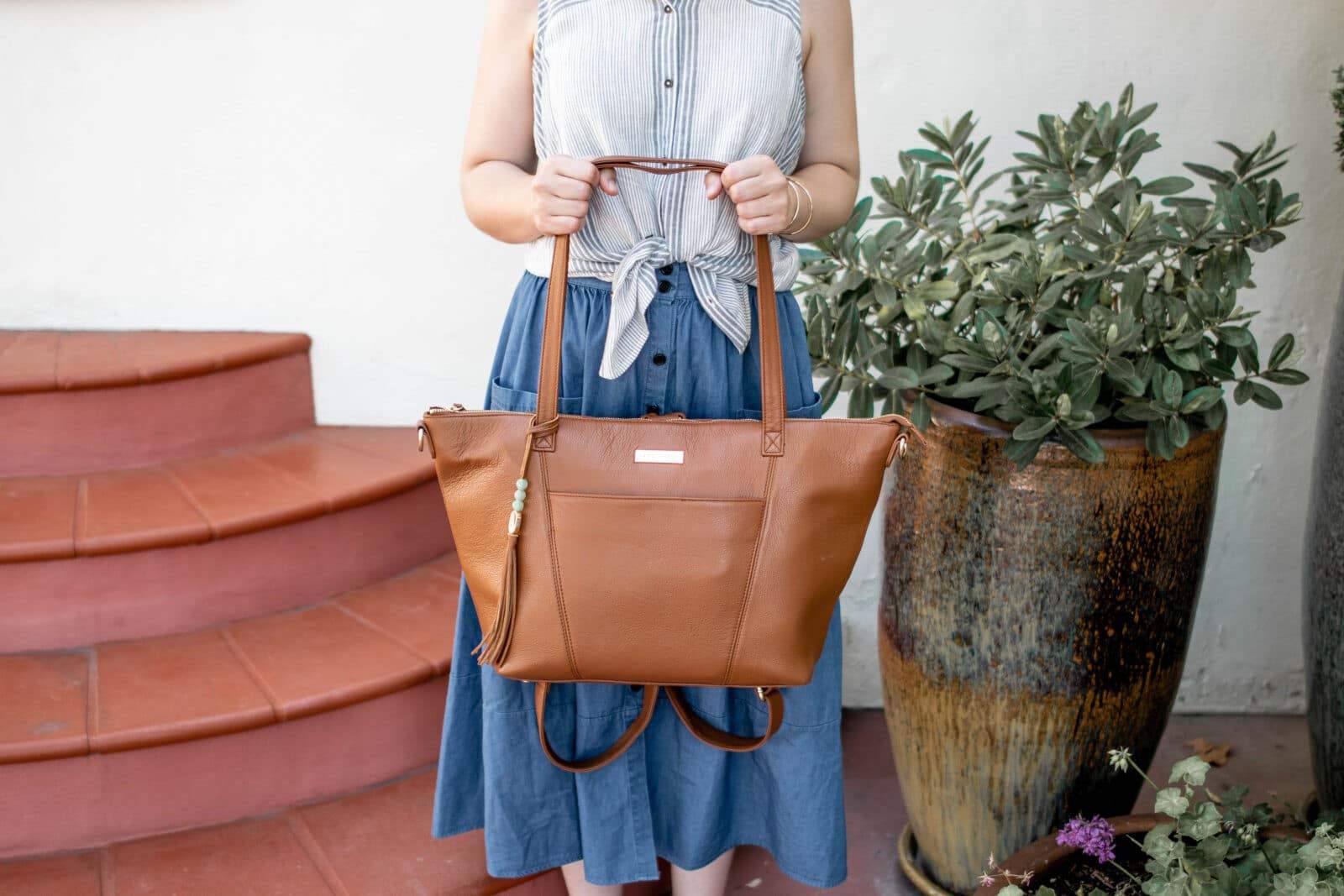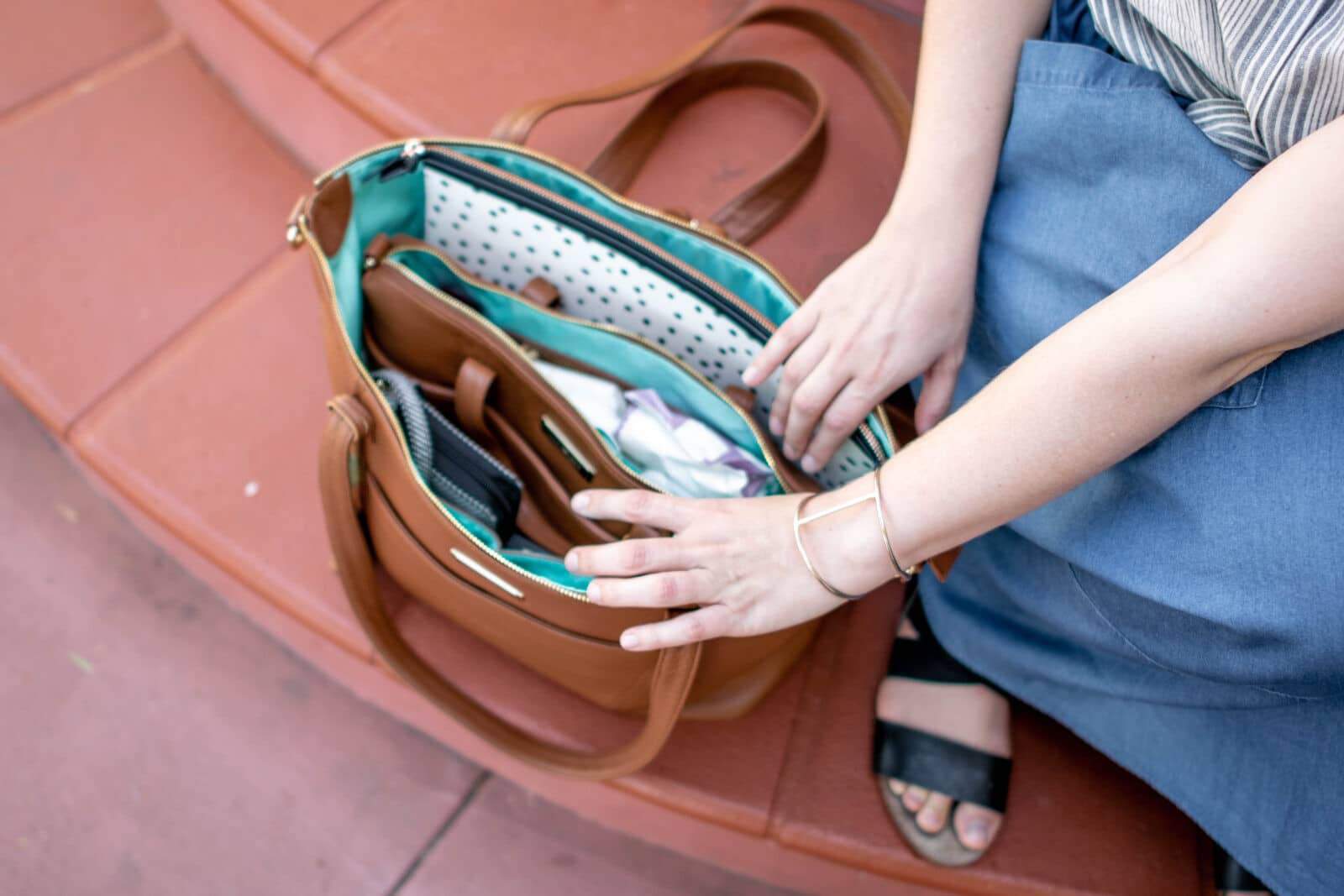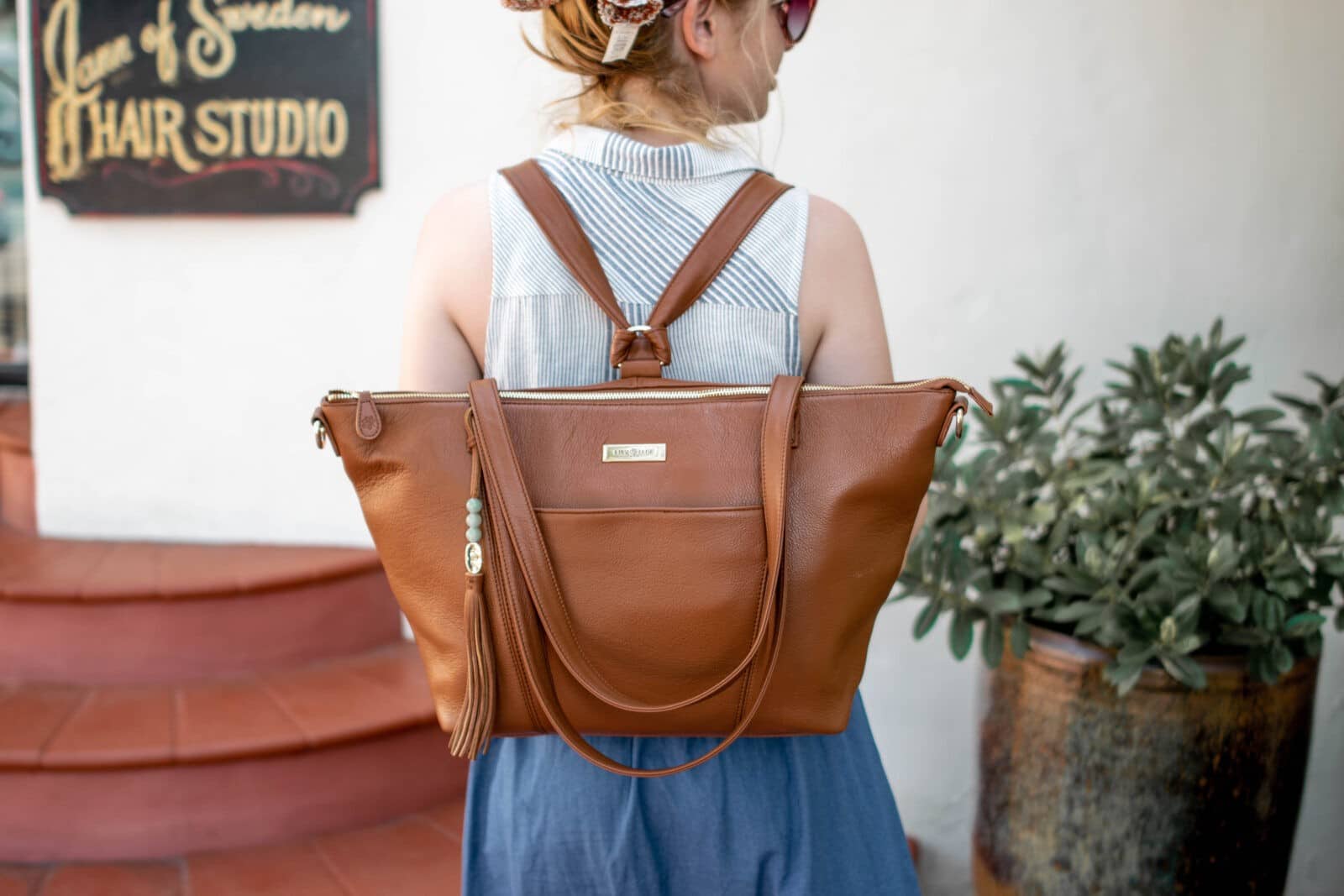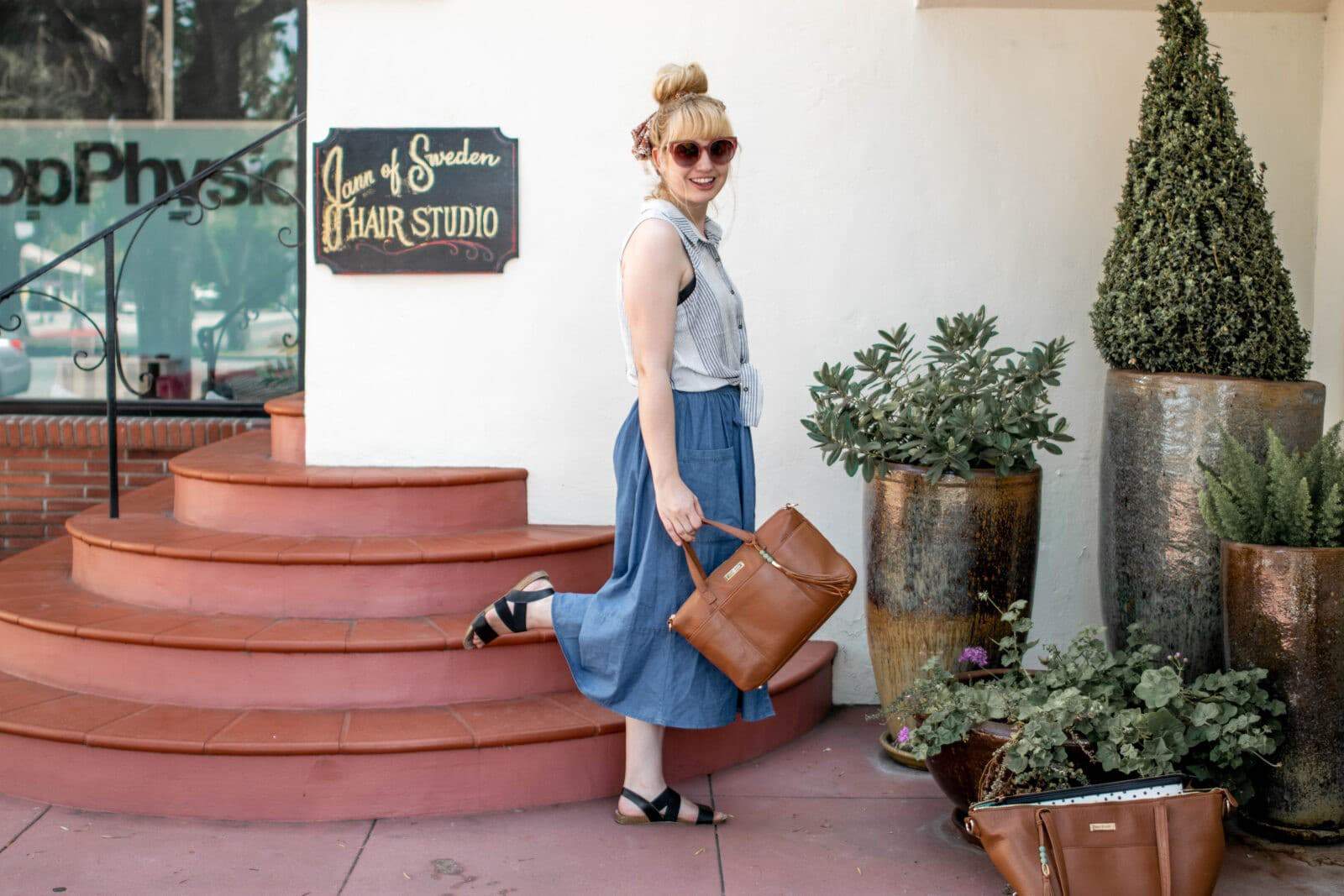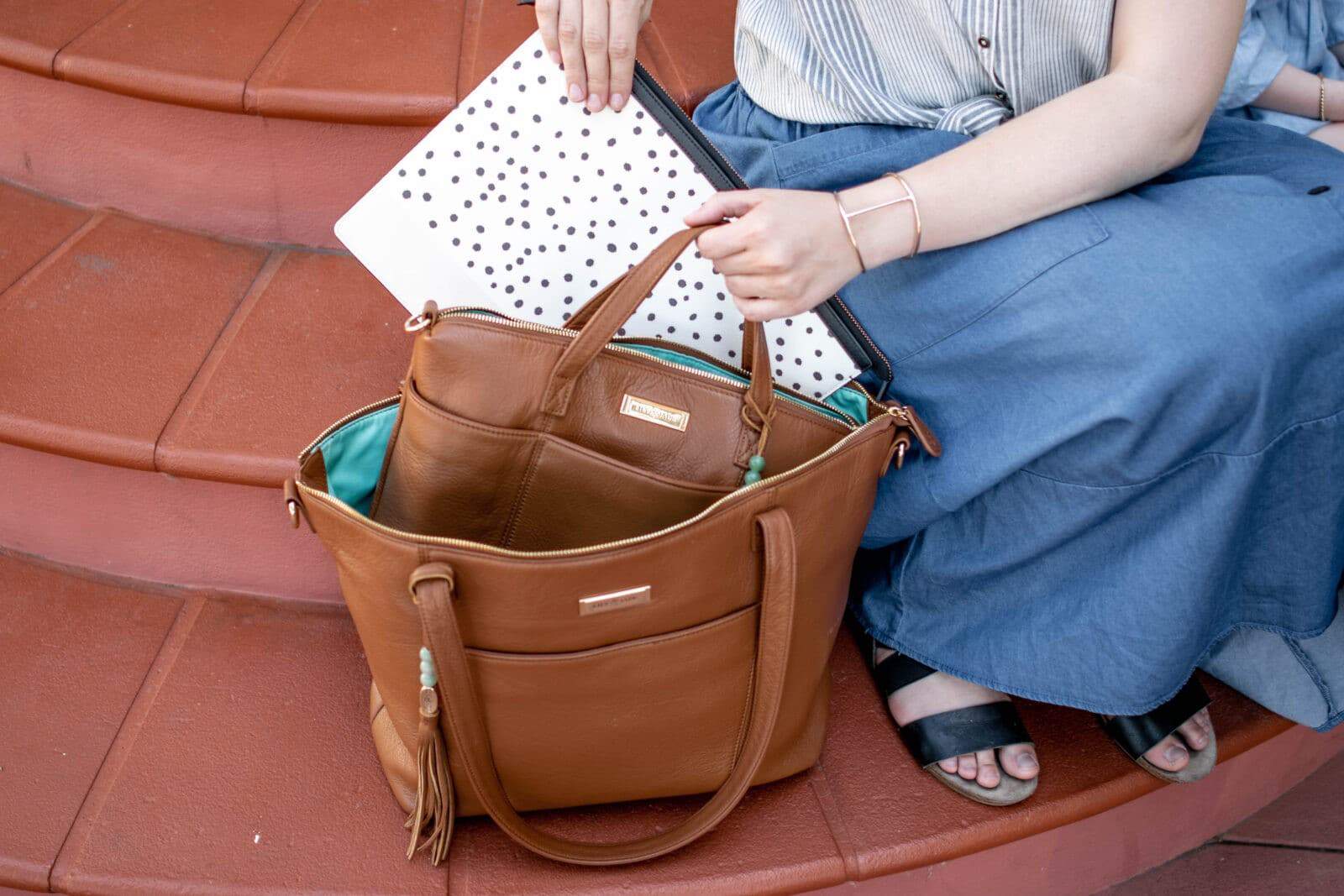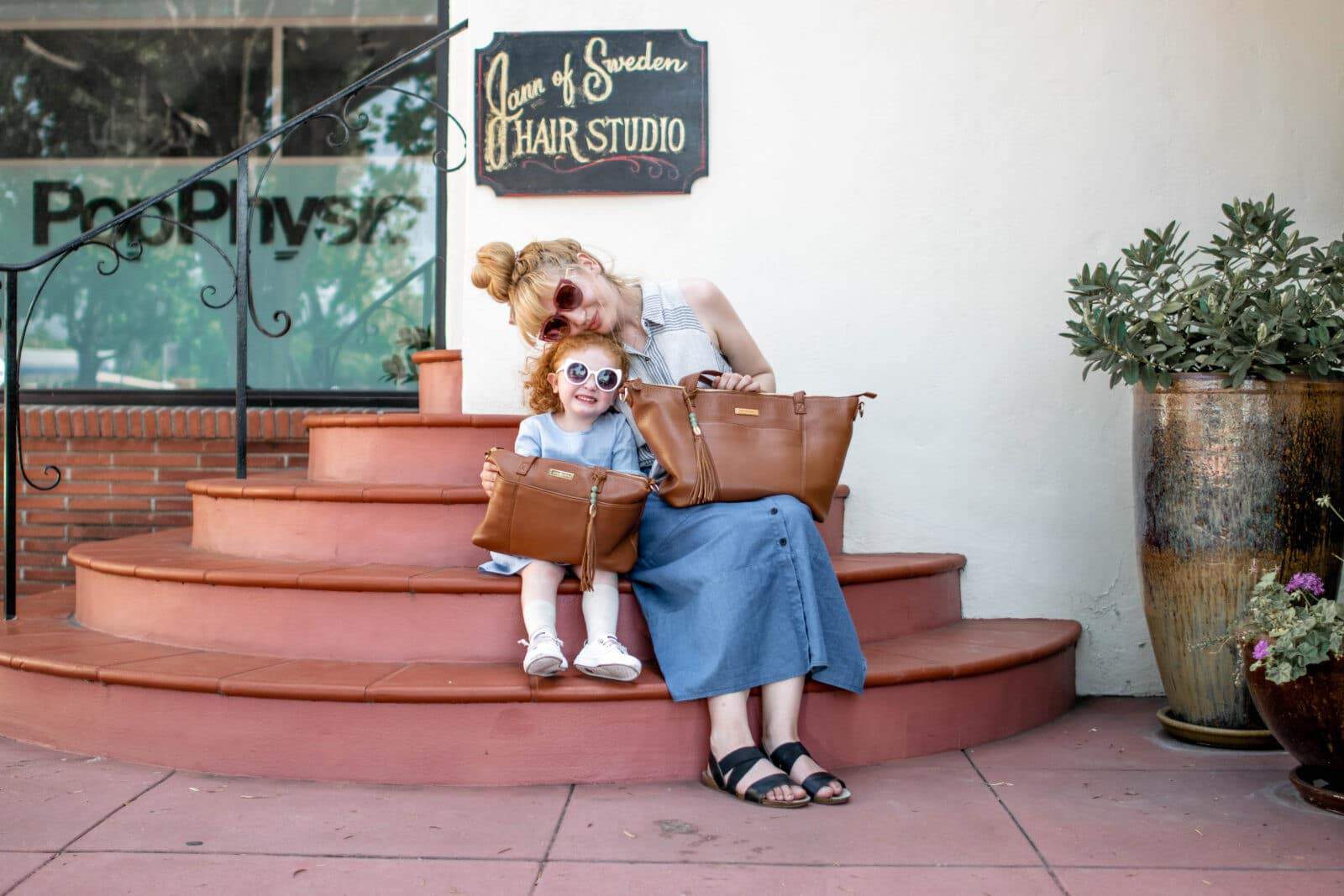 *This post was made in collaboration with Lily Jade Co. All thoughts and opinions are my own.