Taking things day by day here at home. It was a crazy week to say the least and we don't plan on leaving home anytime soon. Neither one of us has changed out of our pajamas and I think it's gonna be like that for a while. We are focusing on being together and enjoying each other's company with no distractions. Our clocks read playtime- all the time.
One thing that Lila couldn't wait to come home to was her Sweet Stop Ice Cream Truck. She was so excited when we were packing up our things in the hospital saying that she couldn't wait to come home and play with her new blue ice cream truck! And boy have we. All of our playtime has been focused around it and it's kinda my favorite toy ever. I mean, her favorite toy ever. How did I not get this for her sooner?!
When we opened it out of the box last week Lila literally squealed with joy saying how she's always wanted this from Target. So cute, kid. Well now it's hers in and has a home in her room. This truck is seriously way too much fun and it's officially going on my holiday must have list for your kids! 
One of the best parts is how many pieces it comes with. I mean it comes with everything you could ever want and more. If you don't believe me I made a list for you below: 
Our Generation Ice Cream Truck Includes:
1 Ice Cream Truck
2 Stools
4 Pieces of Chalk
1 Customer Bell
1 Napkin Holder
6 Paper Bills
3 Coins
2 Ice Cream Holders
1 Popsicle Holder
3 Custard Containers
3 Drinking Cups
3 Ice Cream Cups with Syrup
4 Serving Spoons
1 Ice Cream Scooper
1 Jar of Straws
1 Prong
3 Syrup Bottles
1 Colored Sprinkle Shaker
1 Chocolate Sprinkle Shaker
6 Snow Cones
2 Ice Cream Cones with Nut Toppings
3 Slushies
3 Doughnut Trays
2 Swirl Popsicles
2 Ice Cream Sandwiches
3 Pretzels
6 Ice Cream vats
6 Round Popsicles
3 Cruller Doughnuts
6 Frosted Doughnuts
1 Ice Cream in Waffle Cone
1 Bowl of Custard
3 Soft Serve Ice Cream Cones
2 Chocolate Dipped Popsicles
2 Dipped Popsicles with Nuts
3 Double Popsicles
2 Clusters of Ice
2 Milkshakes with Whip Cream
2 Flavored Ice Cream Cones in paper cups
1 Large Sundae
3 Sundaes in a cup
15 Popsicles
4 Serving Trays
2 Fridge Racks
1 Deep Fryer Basket
See? Everything!!!
This truck has been the center of attention around here and I don't see that changing any time soon.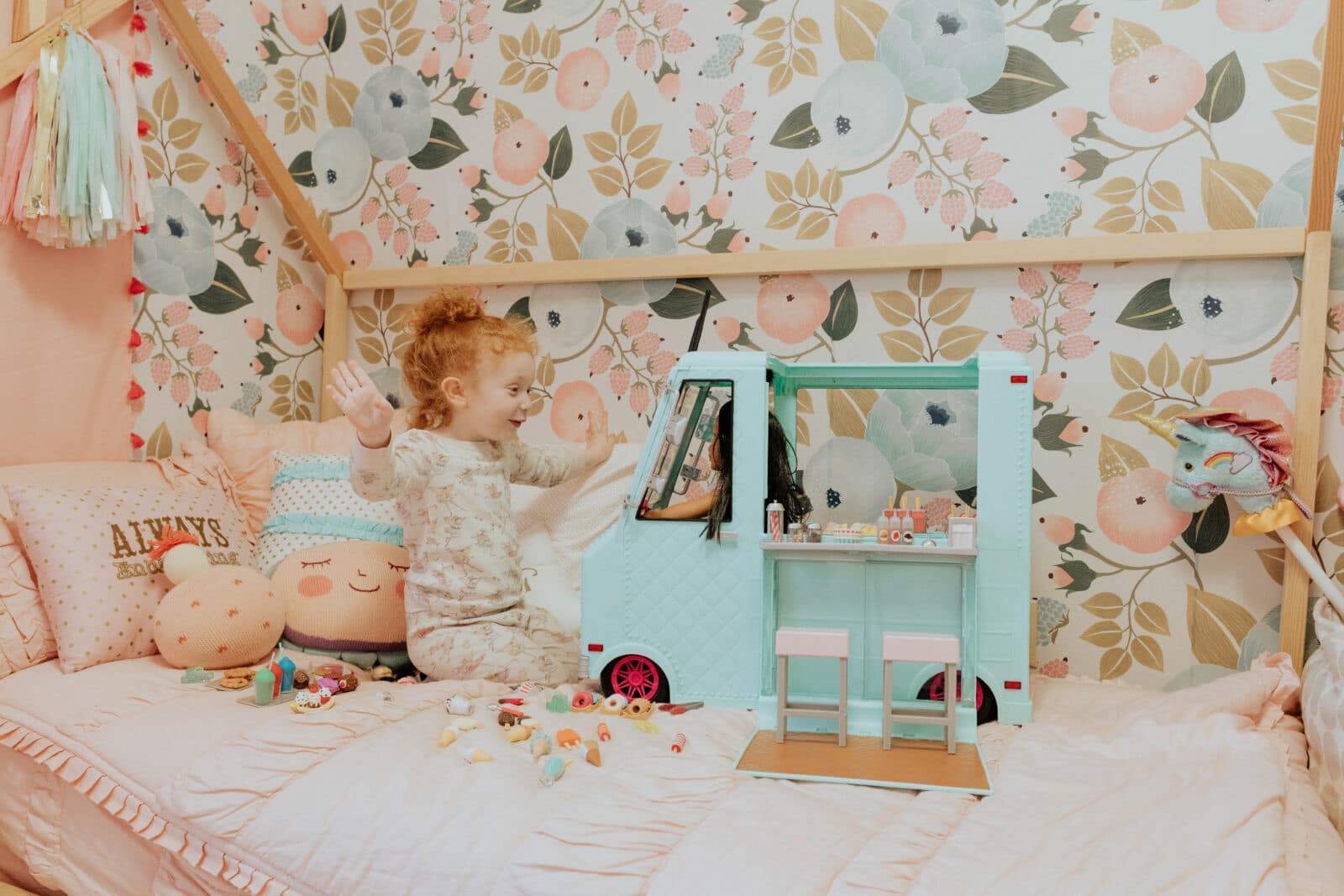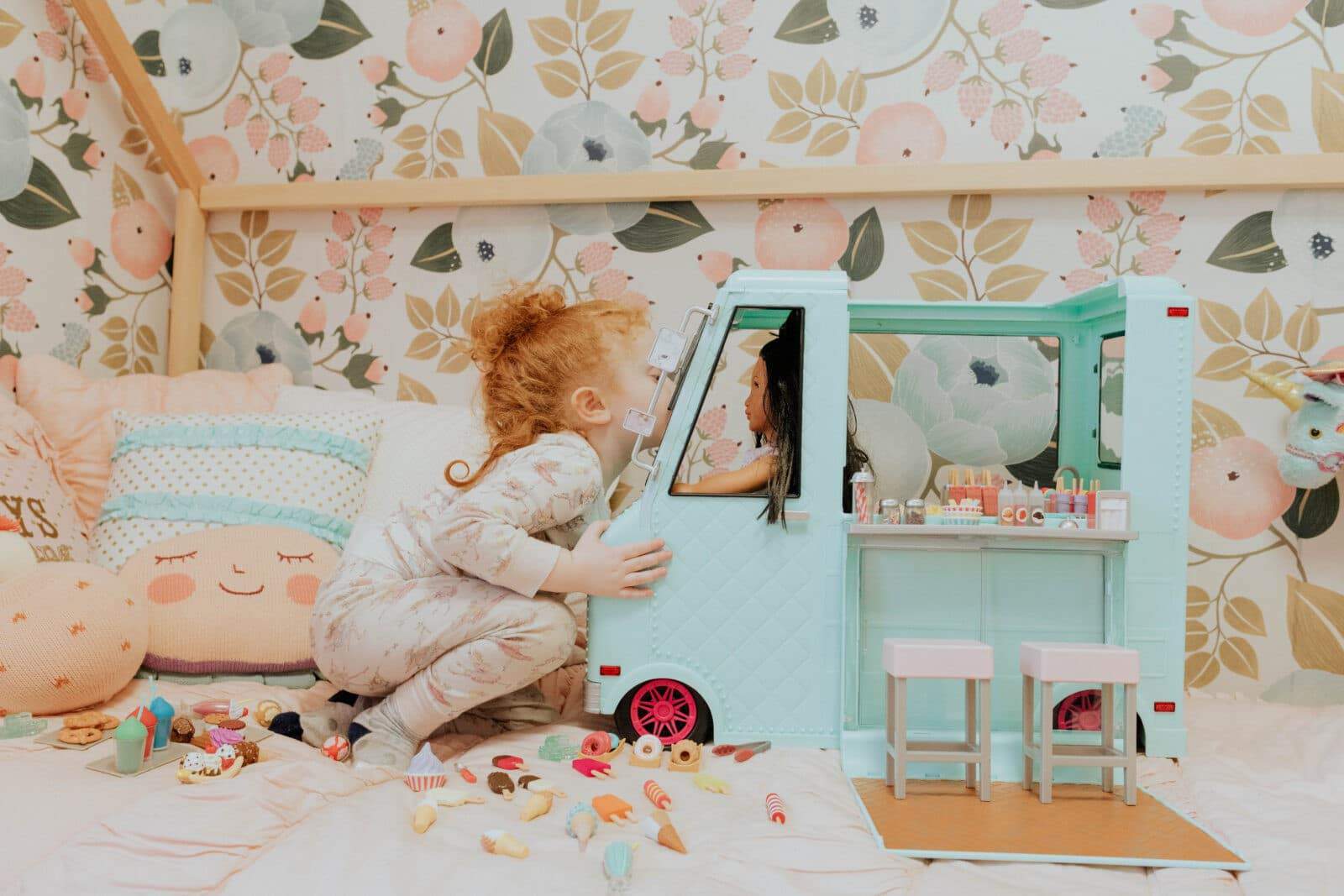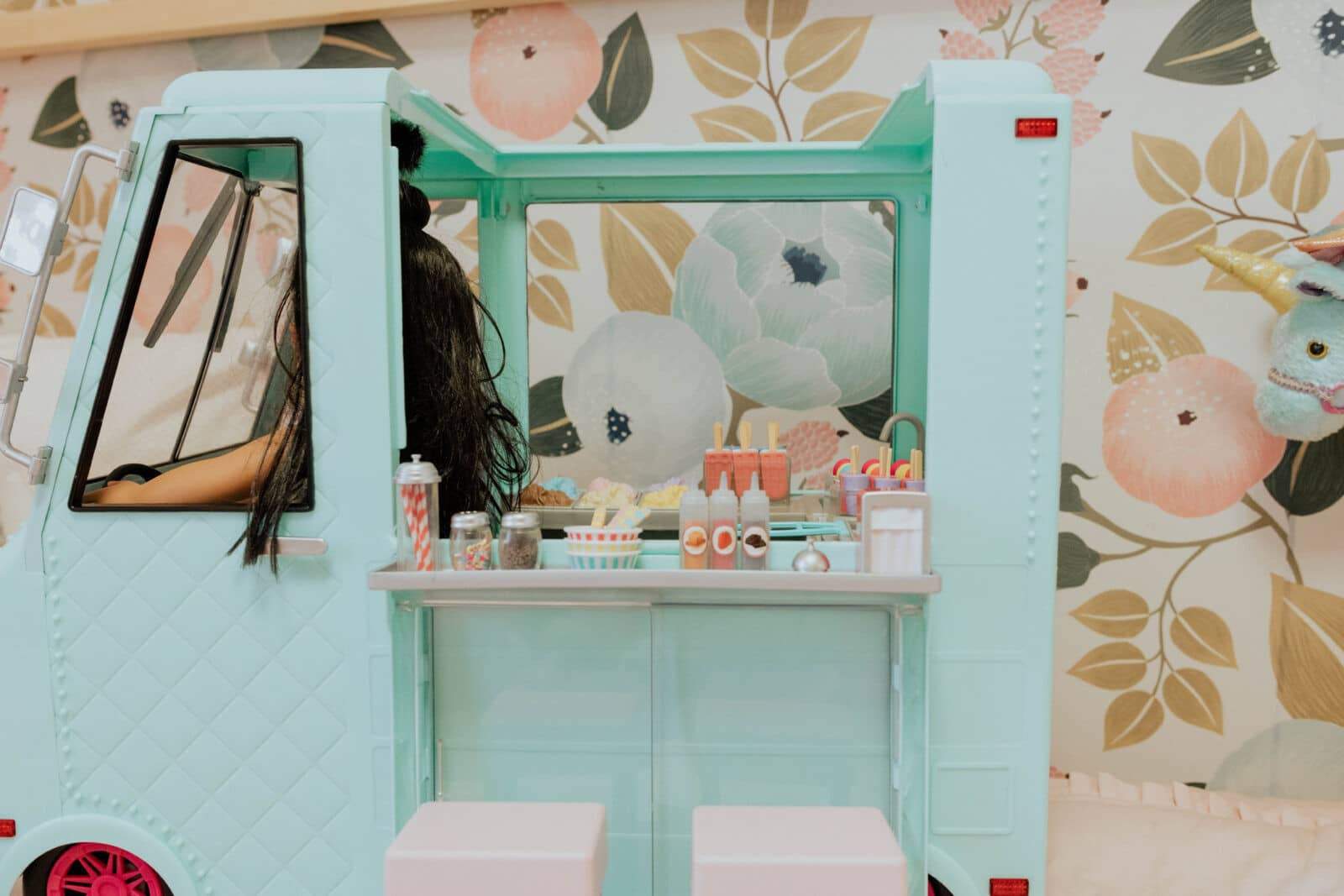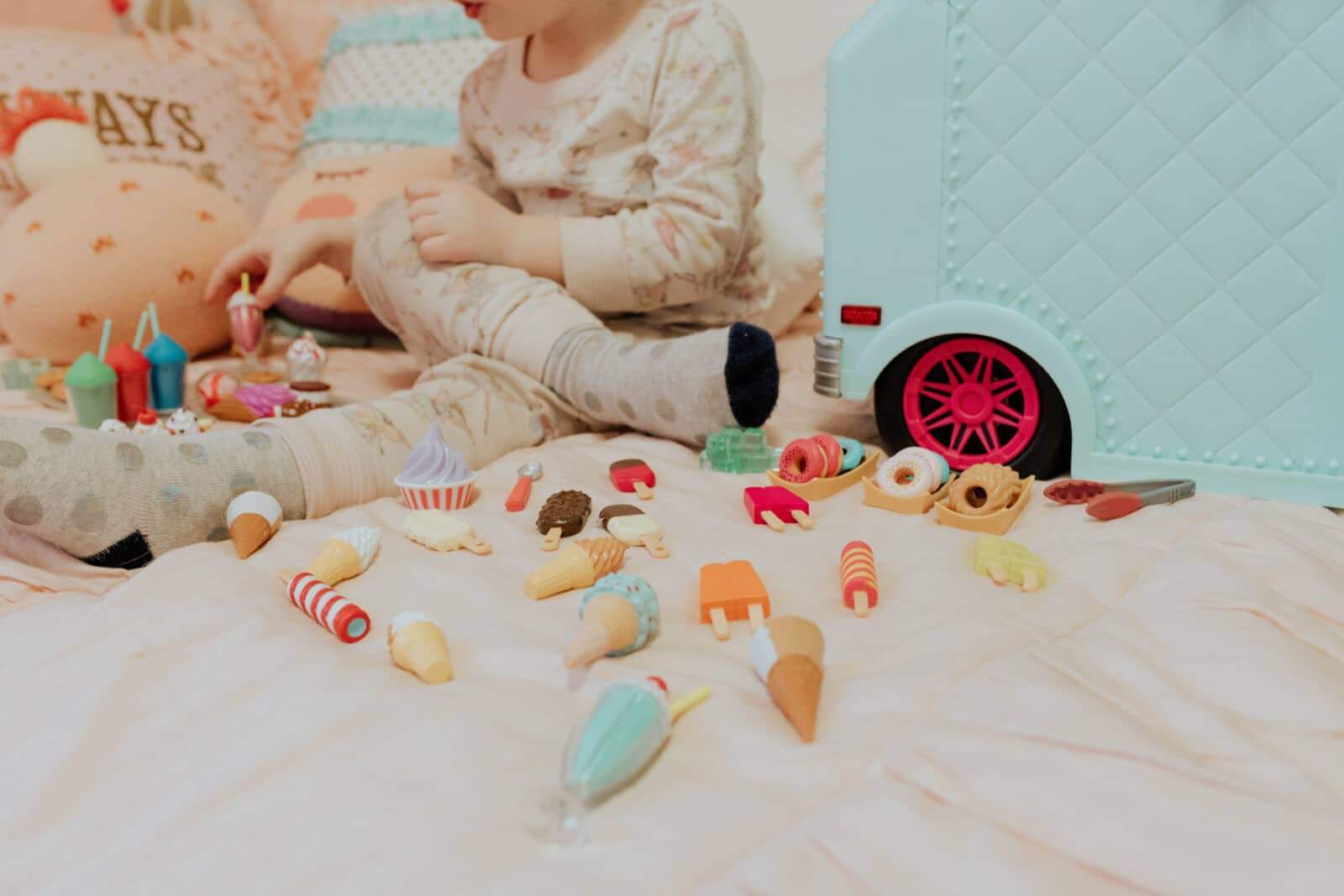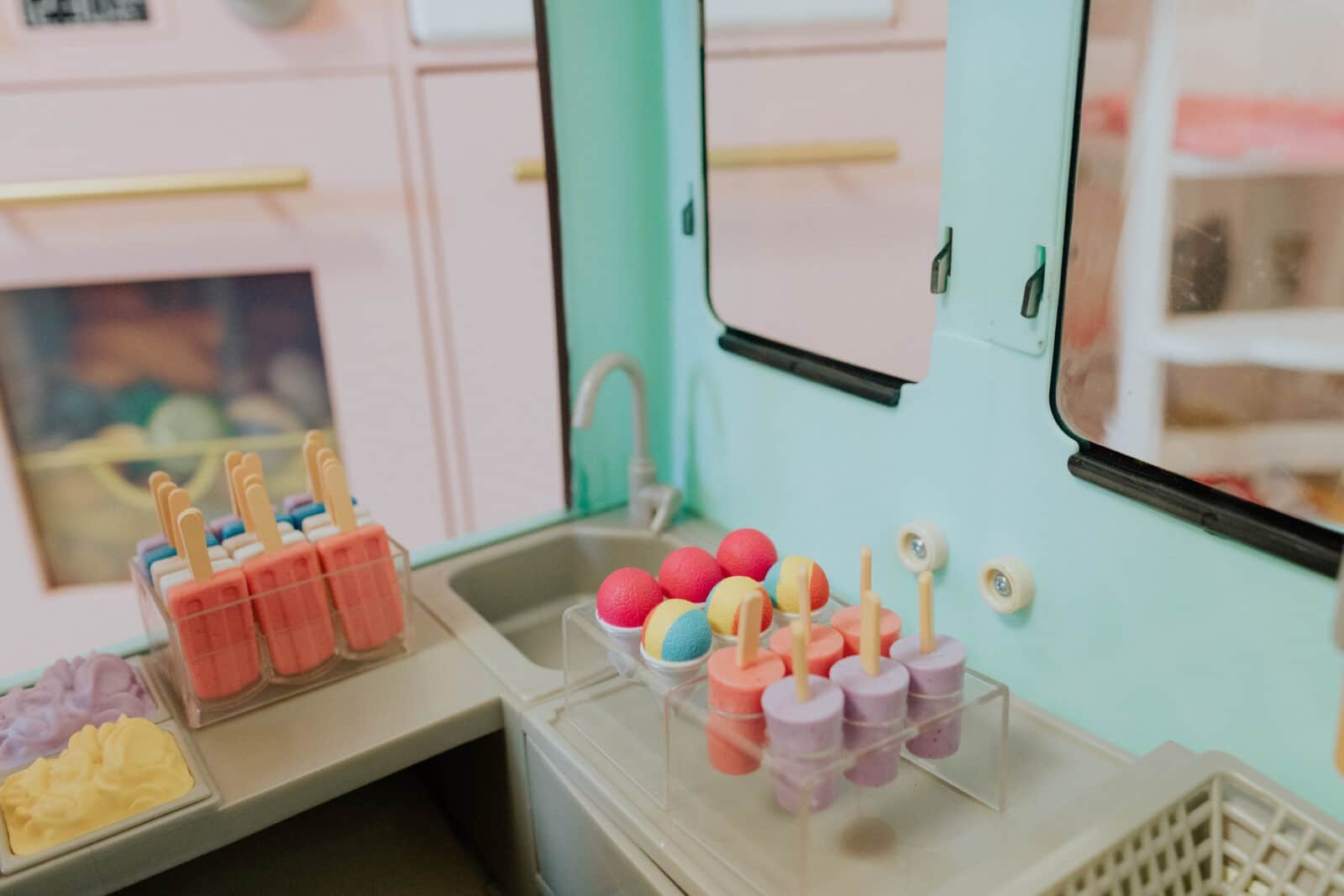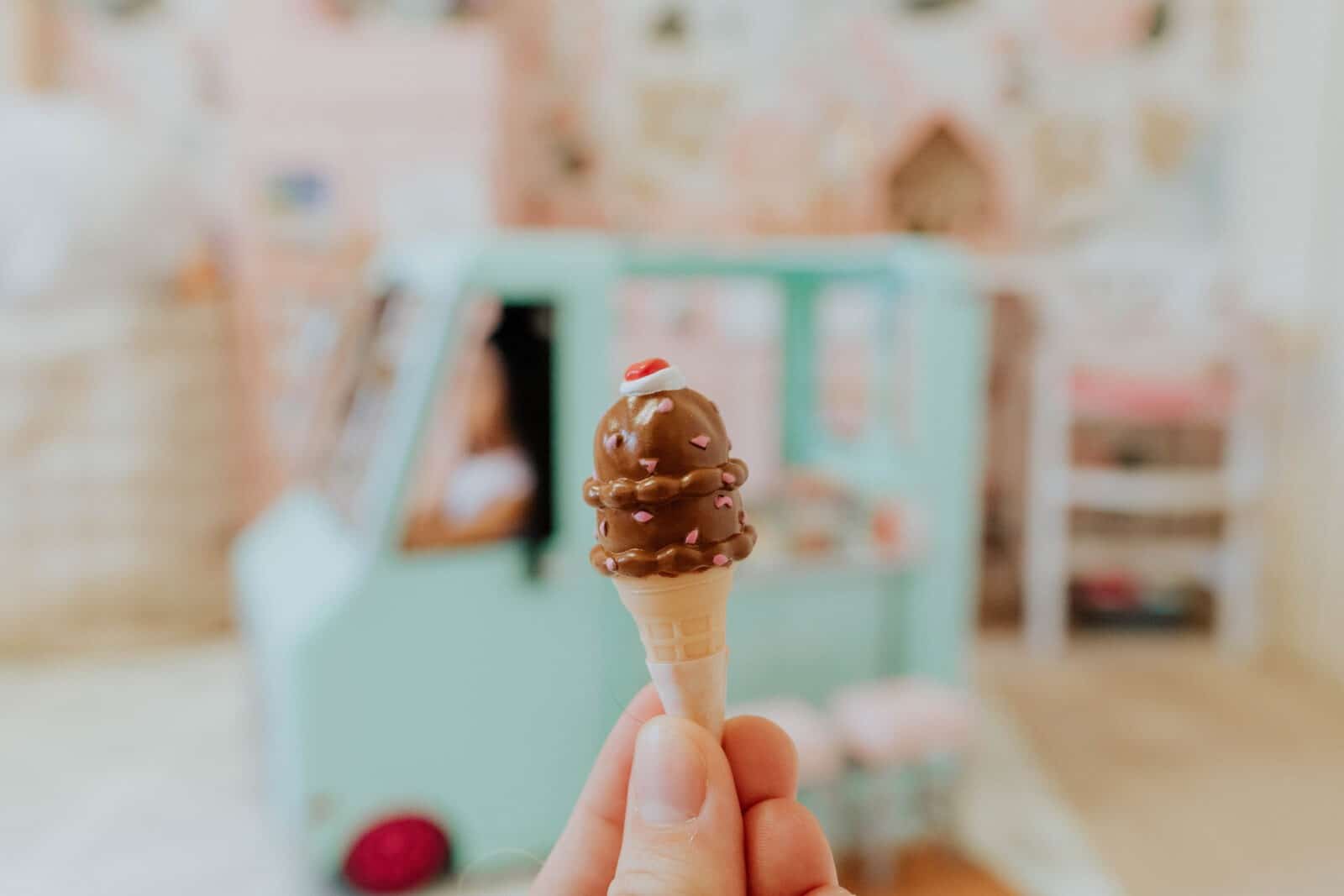 *This post was made in collaboration with Our Generation. All thoughts and opinions are my own.