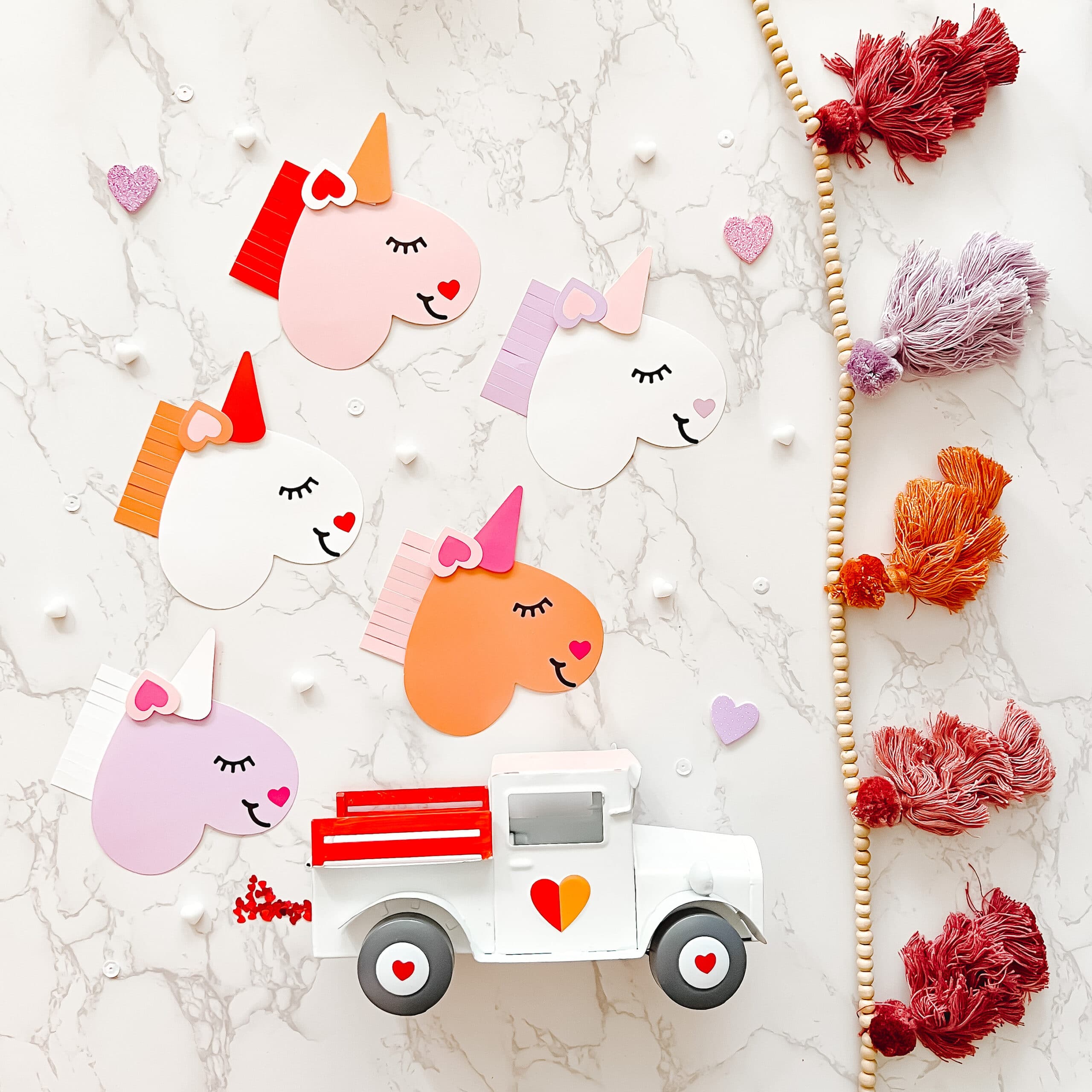 One thing you may or may not know about me is I LOVE crafts. Crafting is something that helps me decompress and brings so much joy into my life. I'm always looking for fun projects to work on, whether big or small, and it's a bonus if I can find simple yet creative crafts to make! 
With Valentine's Day coming up, I have been searching for that perfect idea for cards this year, and I finally found it! Who doesn't love hearts and unicorns?! Put them together and viola, you have the perfect cards! These Unicorn Valentine's Day cards are to die for.
If you're searching like I was, look no further! You'll be surprised at how fun these were to make, and they also are perfect for a craft day with your daughter. Just imagine all the fun you'll have while spending quality time together!
Not only can these be used as Valentine's Day cards, they can also be used as decorations! You could hang them up, use them as a tag to attach on a bigger gift, string them together for a garland, you name it! 
I cannot get over how darling these Unicorn Valentine's Day cards turned out! They are SO easy to make, and are bound to be a crowd pleaser. The possibilities are endless when choosing your colors for each individual piece, so each card is unique just like each person receiving them!  
Just forget about the pre-made cards from the store, they're all the same and will likely end up in the trash! These unicorns are the ones your kids will want to keep forever! Don't you feel like it's more heartfelt when you receive something that's handmade? Even though it takes a little more time and effort on your part, it will also make all the difference and show the recipient that they are worth the extra effort. Nothing feels better than knowing someone went above and beyond to show you they love you! Now get to work and go make someone's Valentine's Day extra special! 
If you have any questions about making Unicorn Cards
leave them in the comments below.
XO, CELESTE WRIGHT