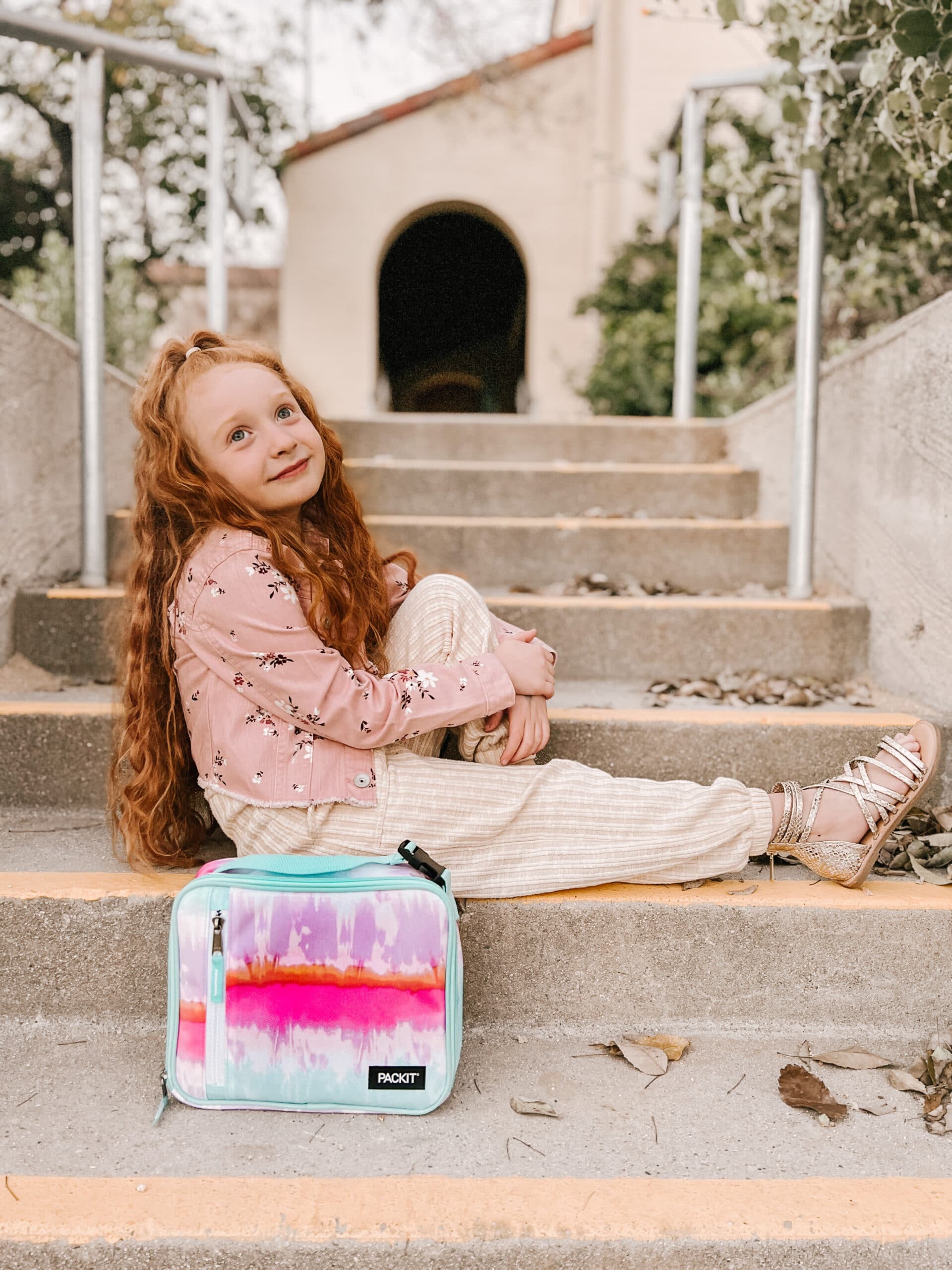 We have had a lot of changes happening since this new year began, it's been so exciting and has kept us busy! Lila just started school and when it was time to get her a lunch box, it was a no-brainer that we needed to get her a PackIt lunch box! It's our favorite lunch box brand!
This freezable classic lunch box is convenient to pack flat, has a buckle handle clip that can easily attach to any backpack, and is also made with a nontoxic poly canvas with food safe lining that is also free of PVC, BPA, Phthalates, and Lead. It's important to our family to make sure the products we use for Lila are not only functional, but also SAFE!
Another cool feature of this lunch box is it can collapse flat so you are able to freeze it overnight! No more having to remember to put ice packs in, worrying about them possibly leaking, and hoping they make it back home and don't get tossed in the trash on accident. The gel-lined walls of the lunch box can keep a meal and drink chilled for hours! PackIt's Freezable Lunch Boxes are the only freezable lunch coolers that have built-in ice packs so the whole bag is like an ice pack!
If you're like me, you also care about using reusable bento boxes instead of plastic baggies. The great thing is, you can easily fit a Mod Lunch bento and a Mod Snack bento or a 12oz drink inside! There is also a convenient pouch on the outside to store wipes or napkins for those messy little hands.
Once Lila brings it back home after school, all it takes is a quick wipe inside to clean it. I spot clean the outside when necessary and then it's good to go back in the freezer to chill until I'm ready to pack it again the next day! 
Lastly, and probably Lila's favorite part of it all, these freezable classic lunch boxes come in SO many cute styles and designs! From solid colors to cute prints, your kiddo is bound to find one they love! So save yourself some time and hassle by grabbing your kids one of these PackIt lunch boxes to keep their food cold and their tummies happy!
If you have any questions about Pack It's Freezable Lunchboxes,
leave them in the comments below.
XO, CELESTE WRIGHT
*Thank you to PackIt for sponsoring this post. All thoughts and opinions are my own.