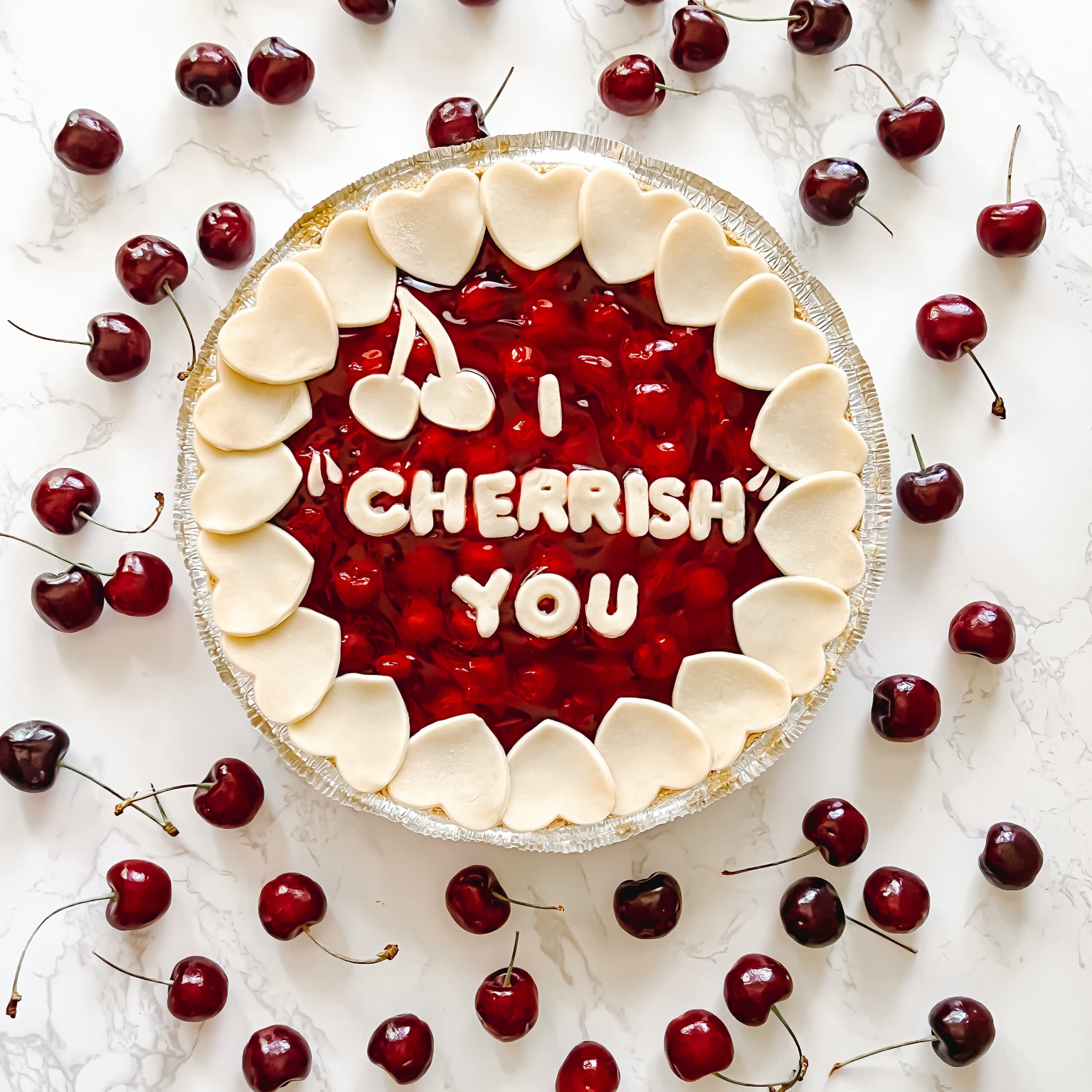 So far this new year, we have tried to focus on cherrishing every moment we spend together. Family and friends mean SO much to us and with all of the distractions we have around us each and every day, it can be a hard thing to do! One of the things we do consistently throughout the day revolves around food. Not only do we have to eat, but we very much enjoy eating delicious food together! Choosing foods that not only taste good but also fuel our bodies is so important, and that's why we LOVE having these Cherries from Chile in our home 
In addition to being incredibly delicious, cherries have a ton of health benefits;, they are rich in antioxidants and they're packed with melatonin, which helps promote a good night's sleep. They're the perfect way to cherrish ourselves on the inside with all of the benefits they provide. The best part is, they taste so sweet and flavorful that you feel like you're eating a yummy treat! Lila loves snacking on these Cherries from Chile throughout the day, and she especially loves to have them as a bedtime snack to help her catch all of those zzzz's. 
We love to get creative over here and find different ways to indulge in these cherries, and one of our favorite ways is obviously baking them into a pie! There is nothing better than the delightful smell of pie wafting through your home. This week, we made this mouthwatering Cherry Pie with our Cherries from Chile and it was a huge hit! The cherries are sweet and make the perfect pie for any occasion. Plus we were able to make lasting memories together that we will cherrish forever. 
With these tasty Cherries from Chile, you can continue cherrishing those important moments throughout the year. From holidays to birthdays to ordinary days, they are the perfect way to bring everyone together and make lasting memories. So join us in our pursuit to Cherrish Every Moment with Cherries from Chile! You'll be glad you did!
Homemade Cherry Pie Filling Recipe
6 cups fresh pitted Chilean cherries

1/2 cup water

2/3 cup sugar

4 tbsp cornstarch
Instructions
In a saucepan over medium heat, combine cherries, water, sugar and cornstarch

Bring the mixture to a boil then reduce heat to low. 

Let it cook while stirring frequently, for about 10 minutes

Let it cool before using as a topping
If you have any questions about making a homemade Cherry Pie,
leave them in the comments below.
XO, CELESTE WRIGHT
*Thank you to Cherries For Chile for sponsoring this post. All thoughts and opinions are my own.