Holiday Gift Guide for Kids 2020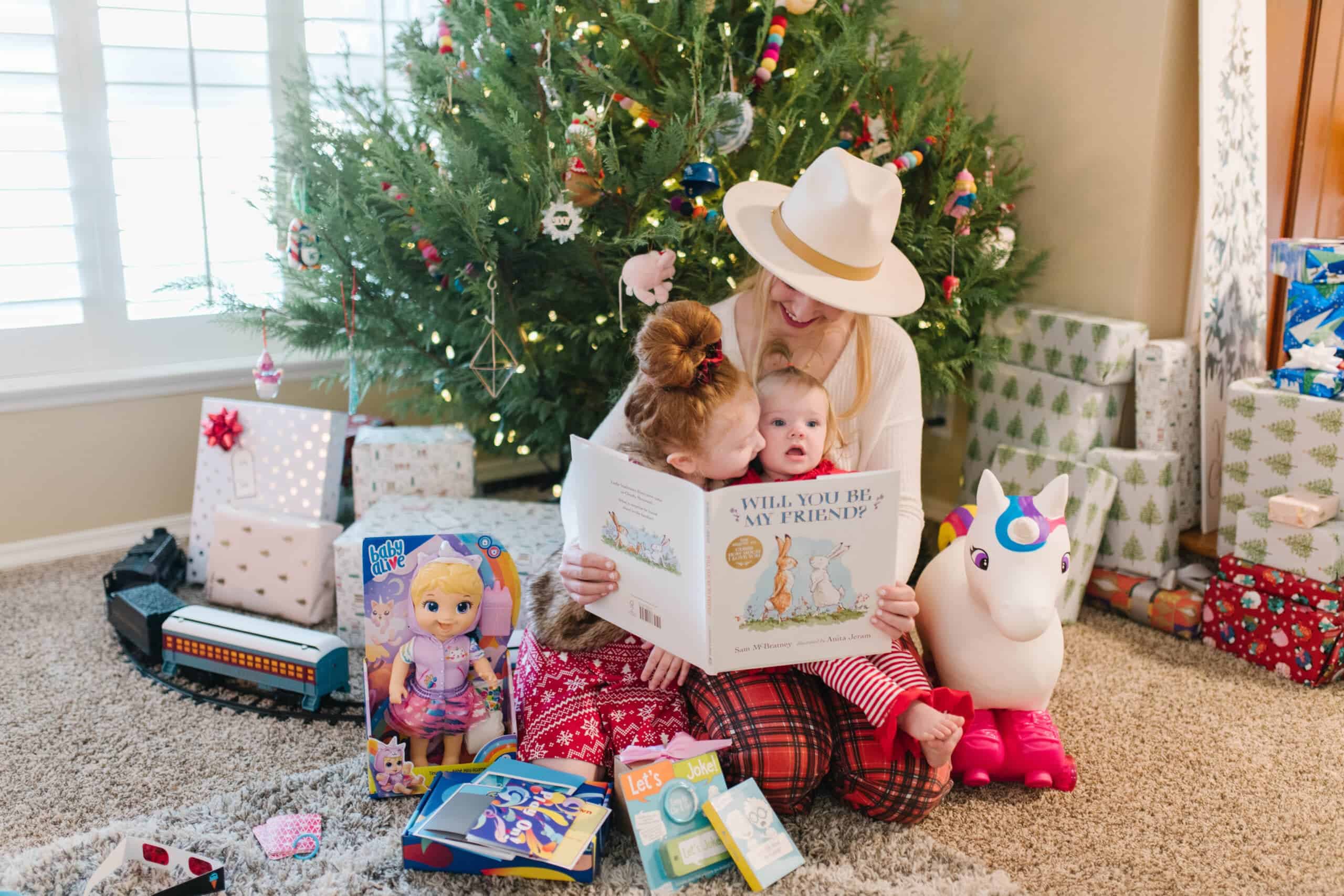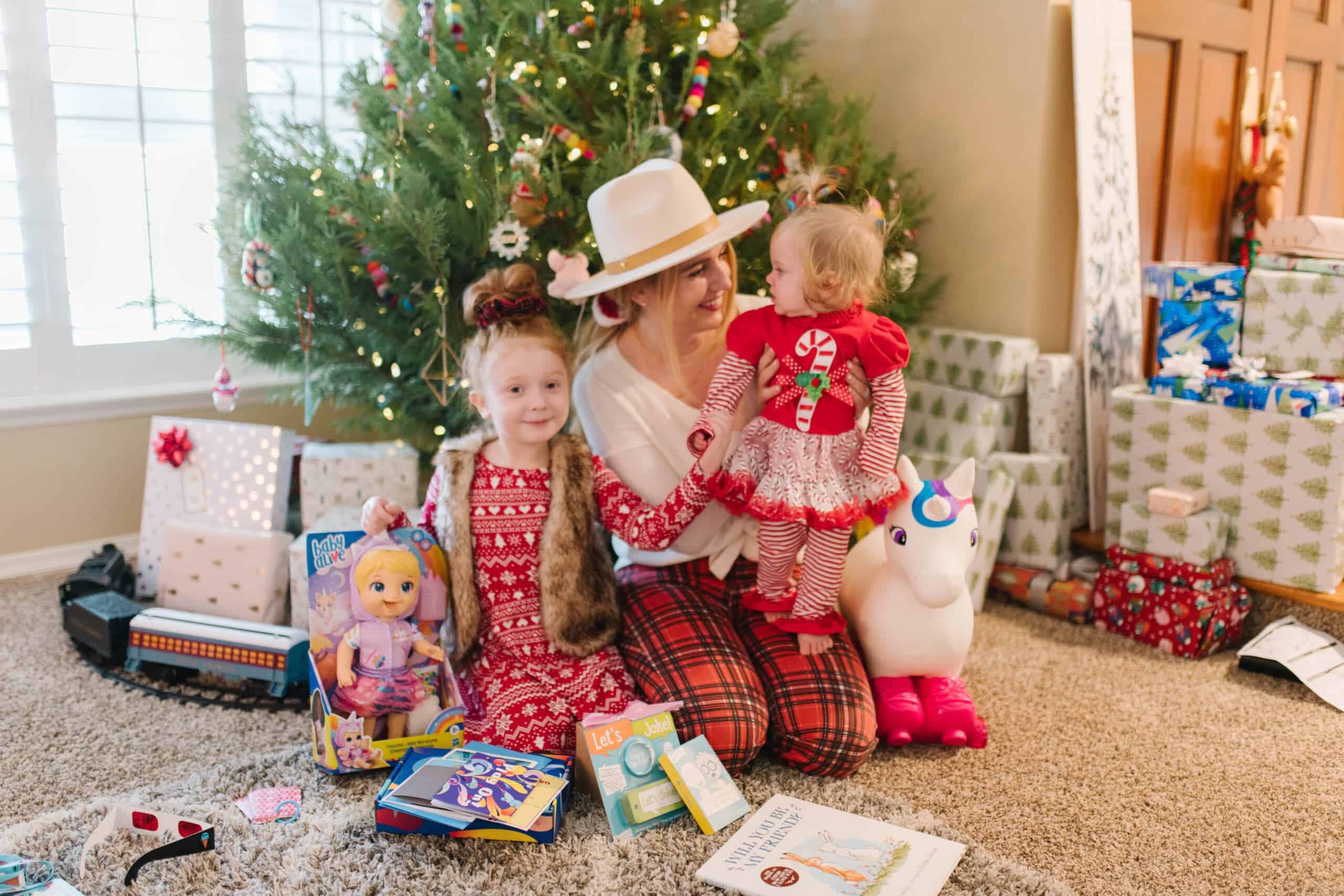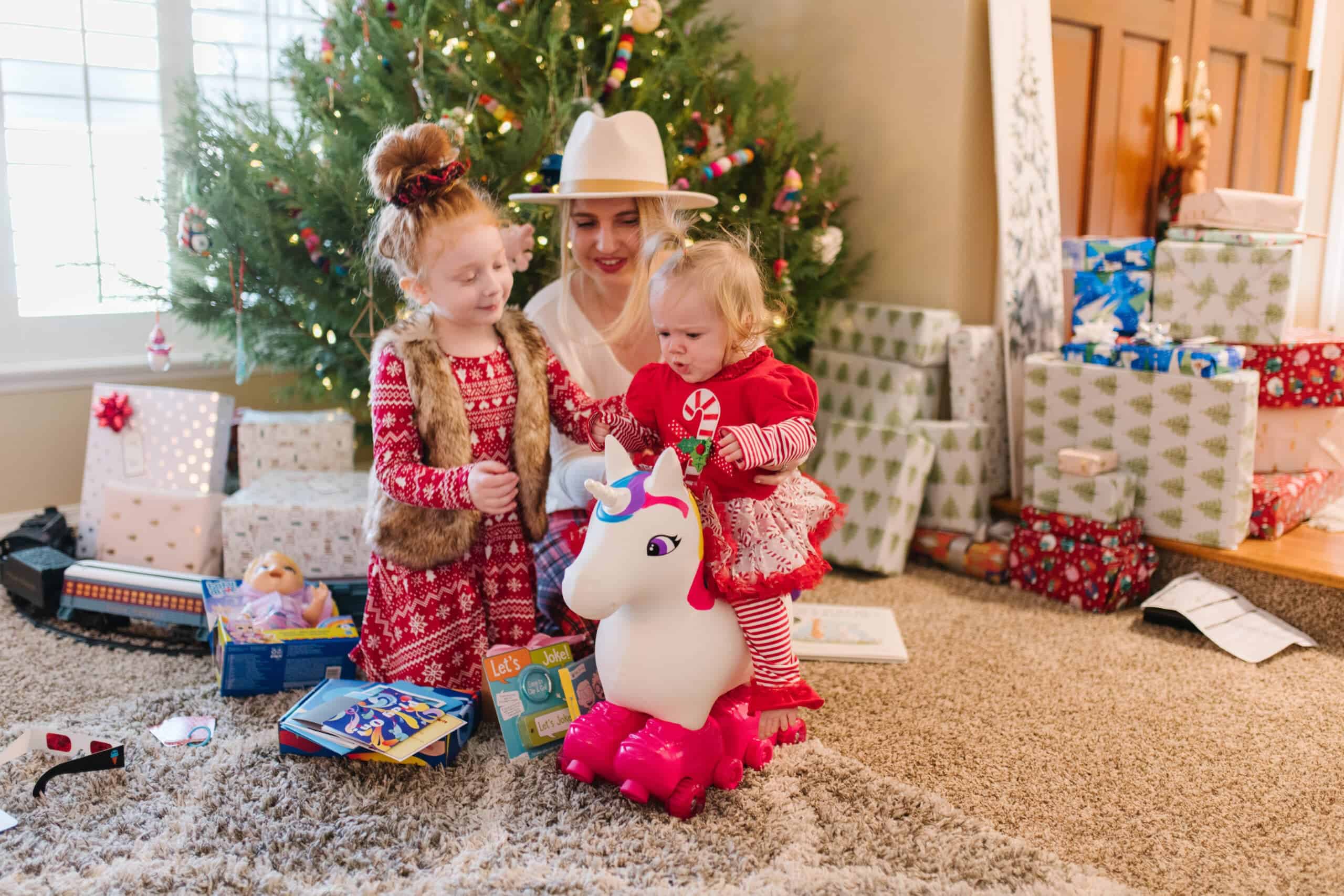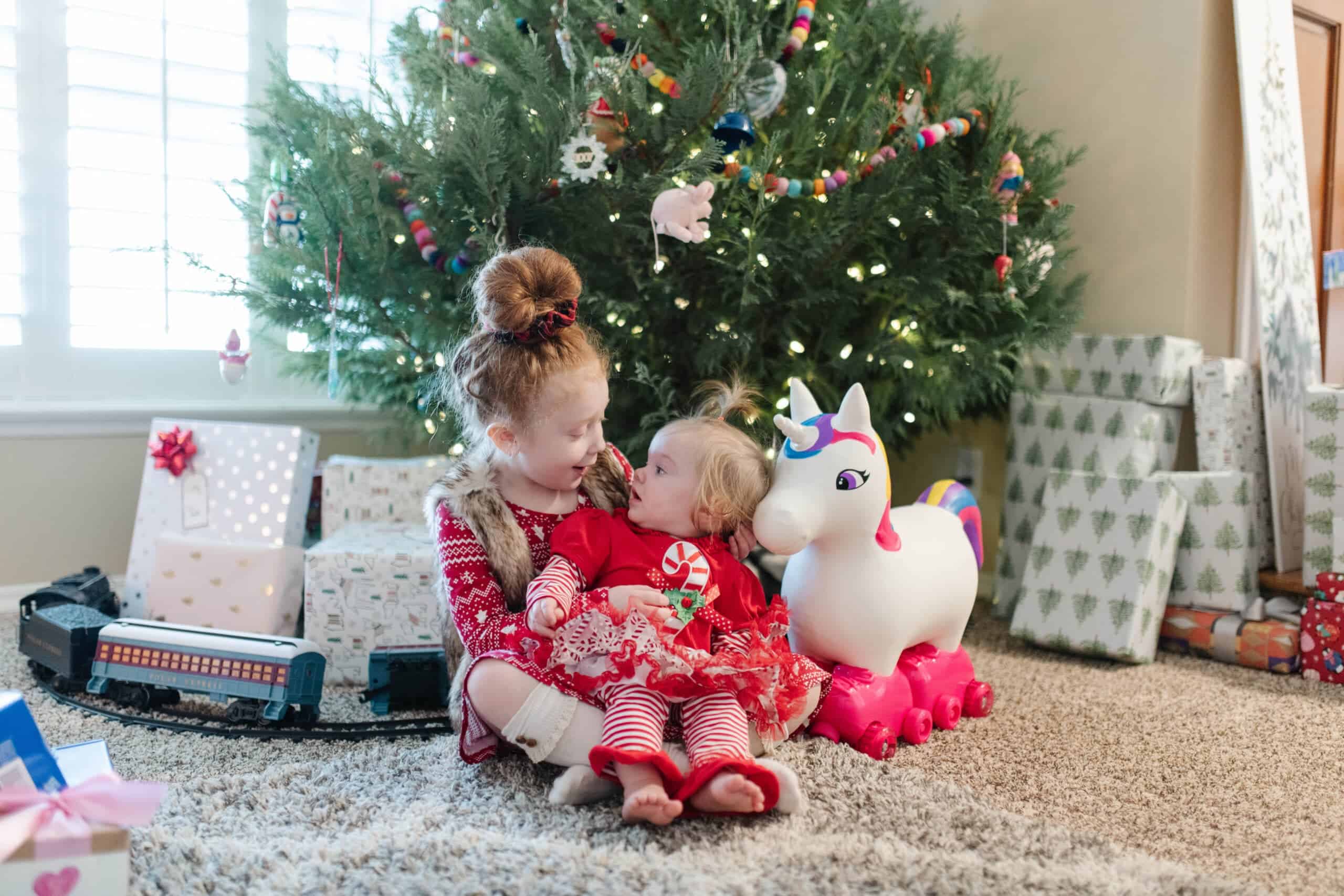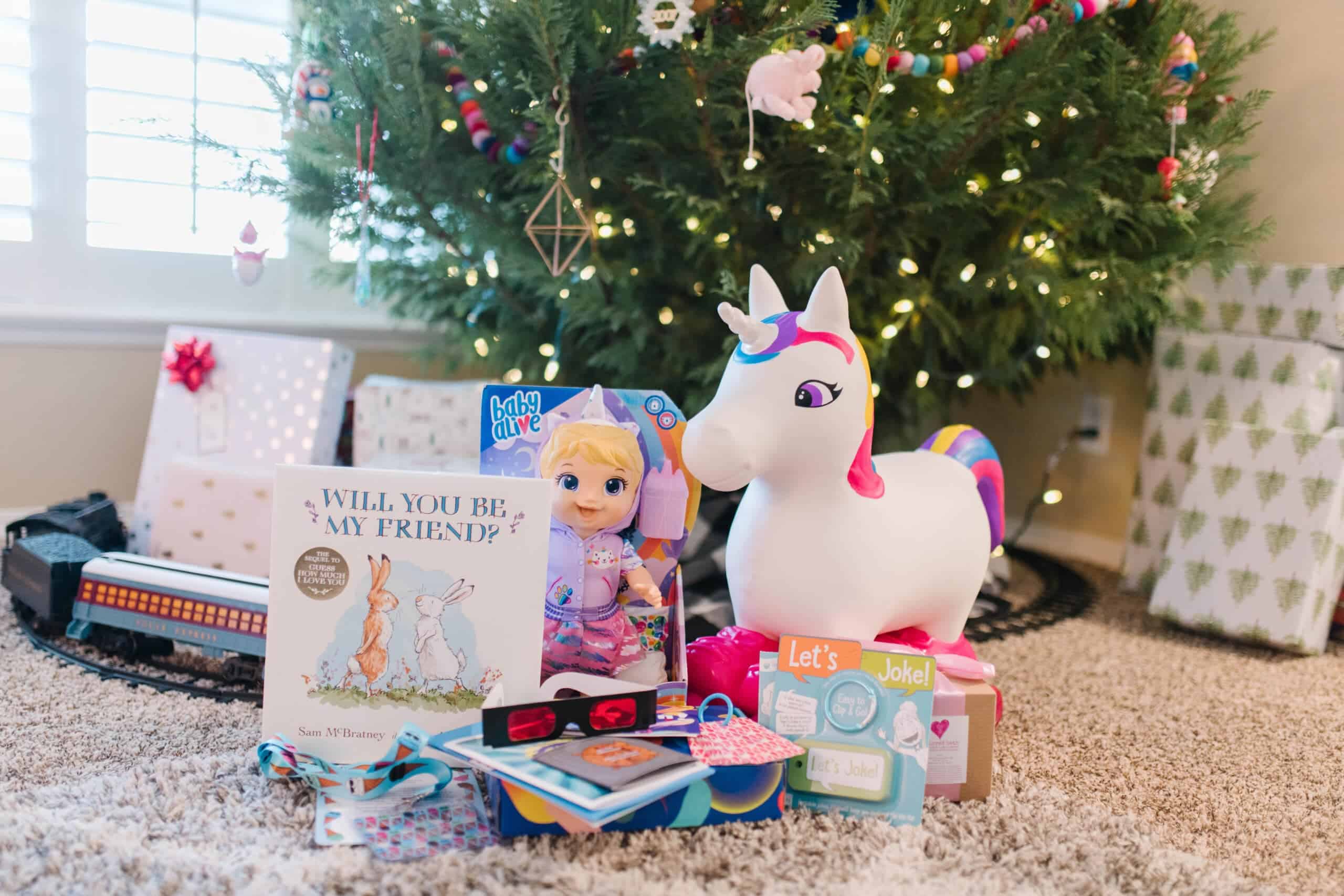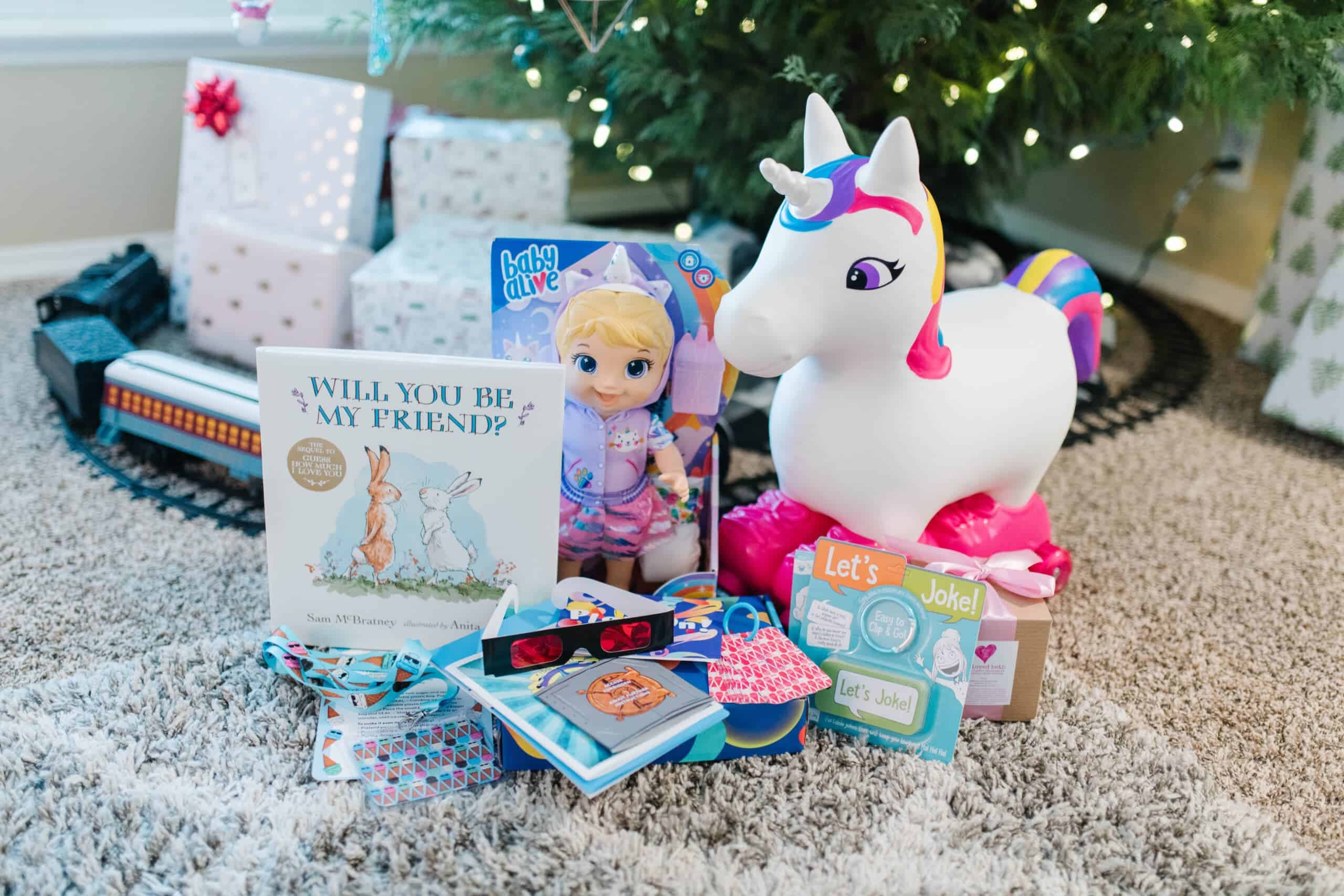 This post is sponsored by BabbleBoxx 
Today we borrowed Lila's cousin Remy to help us put together our Holiday Gift Guide for Kids. You'll find toys, books, and stocking stuffers!
---
by Sam McBratney, Illustrated by Anita Jeram from Candlewick Press
Little Nutbrown Hare is out exploring on his own. Off he hops along the path and through the grass until he reaches Cloudy Mountain, where something extraordinary happens: he discovers a new friend! Now the fun can really begin. Twenty-five years after we met the Nutbrown Hares, this enchanting new tale about friendship is bound to capture the hearts of Guess How Much I Love You fans—and everyone else—the world over.
Shop for Will You Be My Friend? here.
---
Silly Skaters Unicorn
Inflatable Ride-On Toy from Kid Trax
Make playtime fun and fanciful with the Silly Skaters Unicorn ride-on toy by Kid Trax. This soft, inflatable unicorn on roller skates is perfect for young children to ride or push along. For extra fun, the skates include motion activated LEDs so they light up as you roll. The unicorn is constructed of a soft, durable rubber material for long lasting use, and an air pump is included for easy inflation.
Shop for Silly Skaters Unicorn here.
Get $5 Off Silly Skaters with code: Babble5
---
Grab-n-Go Conversation Cards / Let's Jokes! / Let's Think! / Let's Talk! from Open the Joy
Say goodbye to boring small talk between kids and adults with these thought- provoking conversation starters. Loaded with 109 questions like "Do you think rules are meant to be broken?" or "Who inspires you?" the deck encourages meaningful discussions that promote bonding, self-expression and nurture emotional balance in kids. Perfect for dinner time talks, road trips and bed time. Transform waiting lines into bonding times and strengthen the parent-child relationship by sharing fears, dreams and embarrassing old memories! Put away those screens my friends, and say hello to family time.
Laugh the day away! This joke card game will make the best stocking stuffer and have you and your little one giggling for hours on end with hilarious jokes on each card. These cards come on a carabiner so you can simply clip and go! The pocket-sized joke cards are easy to transport anywhere you go and with over 40 jokes ready, you'll never have to worry about not having something funny to say. The included handy clip makes it easy to attach the conversation card game onto your purse or bag so you can take it with you and never be at a loss of what to do to pass the time.
Shop for these stocking stuffers here.
Use code MERRY for a free Unicorn plush with orders over $40
---
Beloved Bath Assorted Soaps
Beloved Bath is a candle, soap, and bath product company founded by moms who wanted to create a joyous, purposeful work environment for their sons and others who have autism.
With a mission of "meaningful employment for people with autism," we proudly partner with vocational programs and hire individuals with autism. We also donate a portion of each sale to non-profits that provide vocational training for people with autism. Feel good products that have a tremendous impact on our employees and the programs that we support.
Use code babbleboxx at checkout for 15% off your order now through December 20, 2020
---
Tinycorns from Baby Alive
Meet BABY ALIVE TINYCORNS: a fairytale-worthy baby squad with fantastical adventures in store! With enchanting styles like a Unicorn, a Cat Unicorn and even a Panda Unicorn, there's no telling where your child's imagination will take them. Sliding down a colorful rainbow? Gliding across a starry sky? Or maybe to a fantasy tea party in the clouds with the whole BABY ALIVE TINYCORNS gang! Each doll comes wearing a cute, hooded, unicorn-styled dress. Available in blonde, brunette and black hair colors. Available at most major retailers nationwide.
---
If you have any questions about Holiday Gift Guide for Kids 2020 leave them in the comments below.
XO, CELESTE WRIGHT
[ See more Christmas posts here / See the INSTAGRAM post here ]
This post is sponsored by BabbleBoxx