Holiday Books For Kids 2020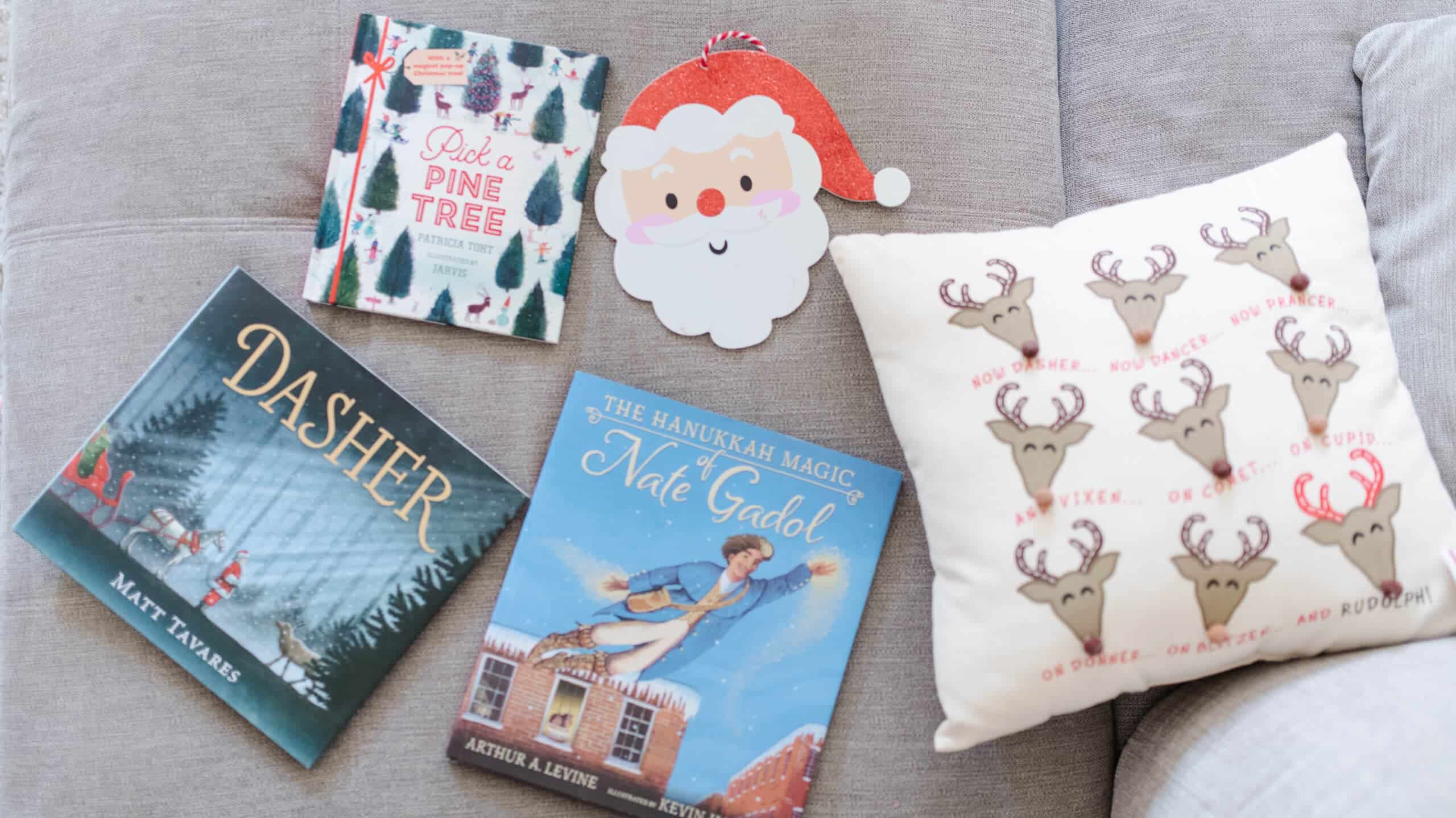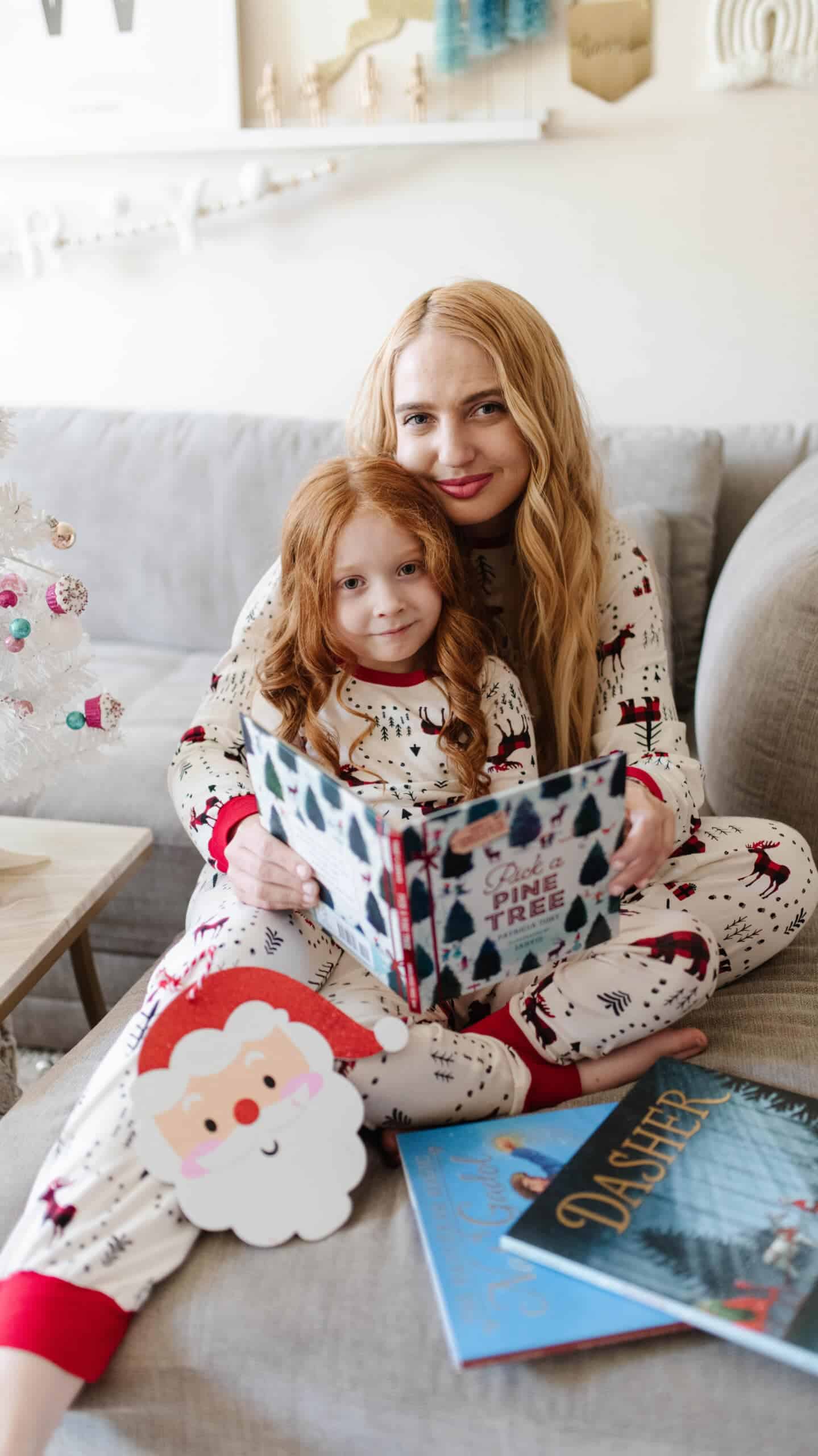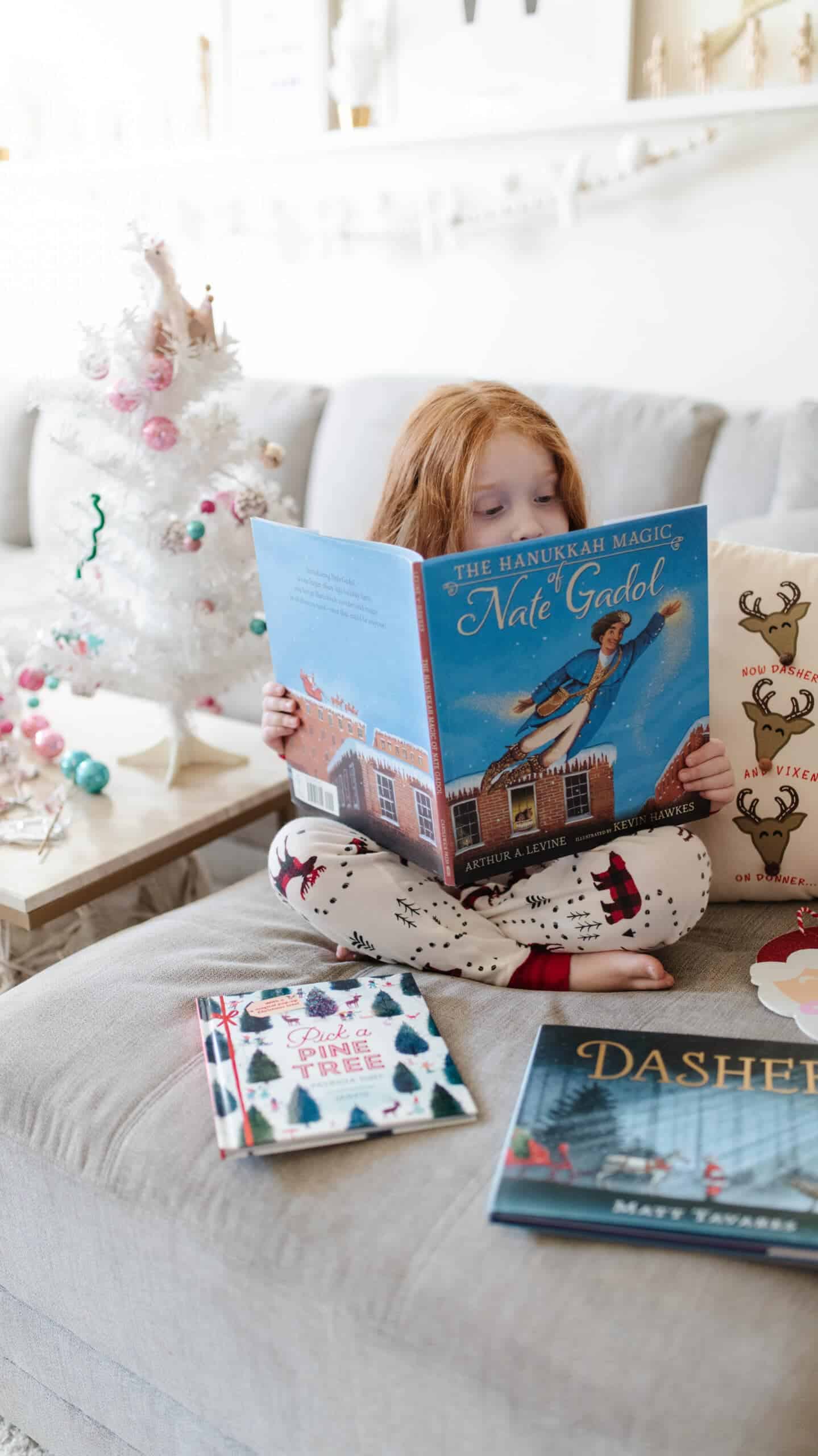 This post is sponsored by BabbleBoxx on behalf of Candlewick Press
I always add in a few new books for the holidays, and I love seeing how our collection has grown over the years. When I pull them out of our holiday bins, I see Lila get so excited and run up to them. She'll flip through the pages on her own, and every day we read 2 together. This year we added 3 Children's holiday books from Candlewick Press. They have already been such hit, and I know they'll be treasured year after year!
---
Hanukkah Magic of Nate Gadol
In this charming holiday hybrid story, well-known children's author and editor Arthur A. Levine pairs with award-winning illustrator Kevin Hawkes to offer a mythical, magical take on the way Jewish families came to give and receive gifts over Hanukkah, just as their Christian neighbors do at Christmas, thanks to a loving spirit named Nate Gadol working behind the scenes—together with a certain jolly old soul.
You can shop for Hanukkah Magic, here.
---
Pick a Pine Tree
After getting the tree home, it's time for the rituals of decorating— digging out boxes jam-packed with ornaments and tree trimmings, stringing tinsel, and, at long last, turning on those twinkling lights. This story celebration of family, friends, and the holiday season is as merry as the tradition it depicts.
You can shop for Pick a Pine Tree, here.
---
Dasher
Dasher is an adventurous young reindeer with a wish in her heart. She spends her days with her family under the hot sun in a traveling circus, but she longs for a different life — one where there is snow beneath her hooves and the North Star above her head. One day, when the opportunity arises, Dasher seizes her destiny and takes off in pursuit of the life she wants to live. It's not long before she meets a nice man in a red suit with a horse-drawn sleigh — a man named Santa. And soon, with the help of a powerful Christmas wish, nothing will be the same.
You can shop for Dasher, here.
---
These books are sure to become new holiday favorites for all families and also make great gifts.
---
If you have any questions about Holiday Books for Kids 2020 leave them in the comments below.
XO, CELESTE WRIGHT
[ See more Christmas posts here / See the INSTAGRAM post here ]
This post is sponsored by BabbleBoxx on behalf of Candlewick Press