Be Healthy And Stay Social, One Drink At A Time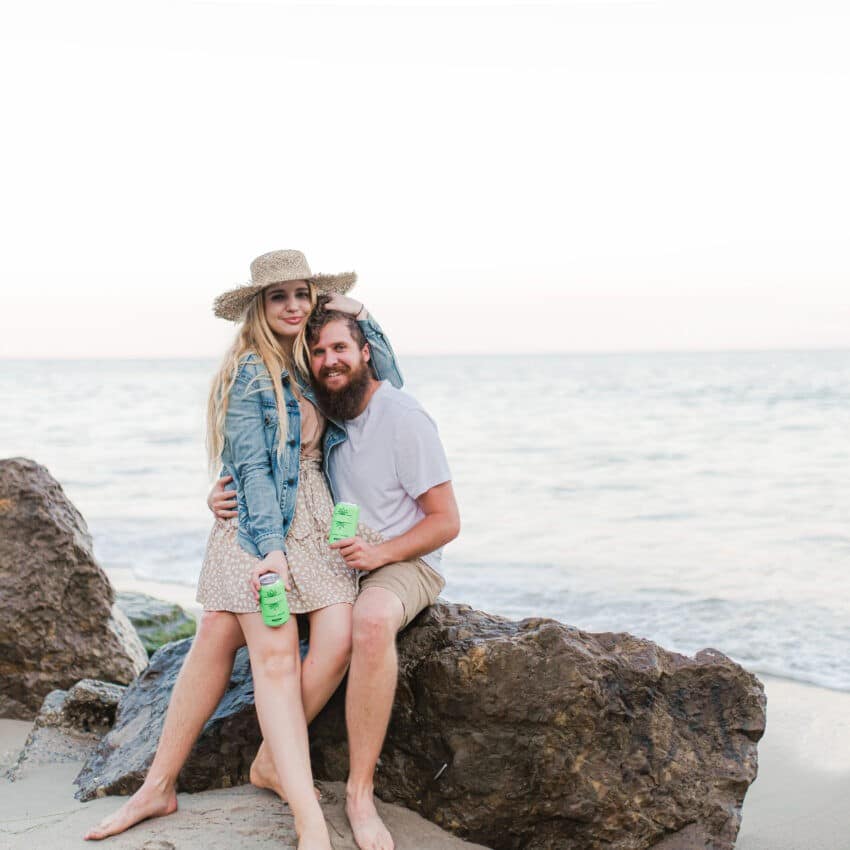 Be Healthy And Stay Social, One Drink At A Time
Normally we like to escape mid-week to the mountains, but since the heat wave we have found ourselves deciding on the beach instead. We pack up the car with sand toys and sunscreen and we let Lila play in the sand to her heart's content.
Most of you know that Jake and I choose to live an alcohol-free lifestyle, but we still love trying fun new beverages when there are non alcoholic options! It's become quite the hobby of ours. Since summer started we have absolutely loved Gruvi. Grüvi is a line of craft non-alcoholic beer and wines, that has been our go to for any occasion when we are with friends or family. My personal favorite is actually the Prosecco that has no gluten or added sugar and has been our go to for any occasion when we are with friends or family. We are both stoked to have something in our fridge that is fun and aligns with our lifestyle. 
---
My Favorite Prosecco Mocktail To Make At Home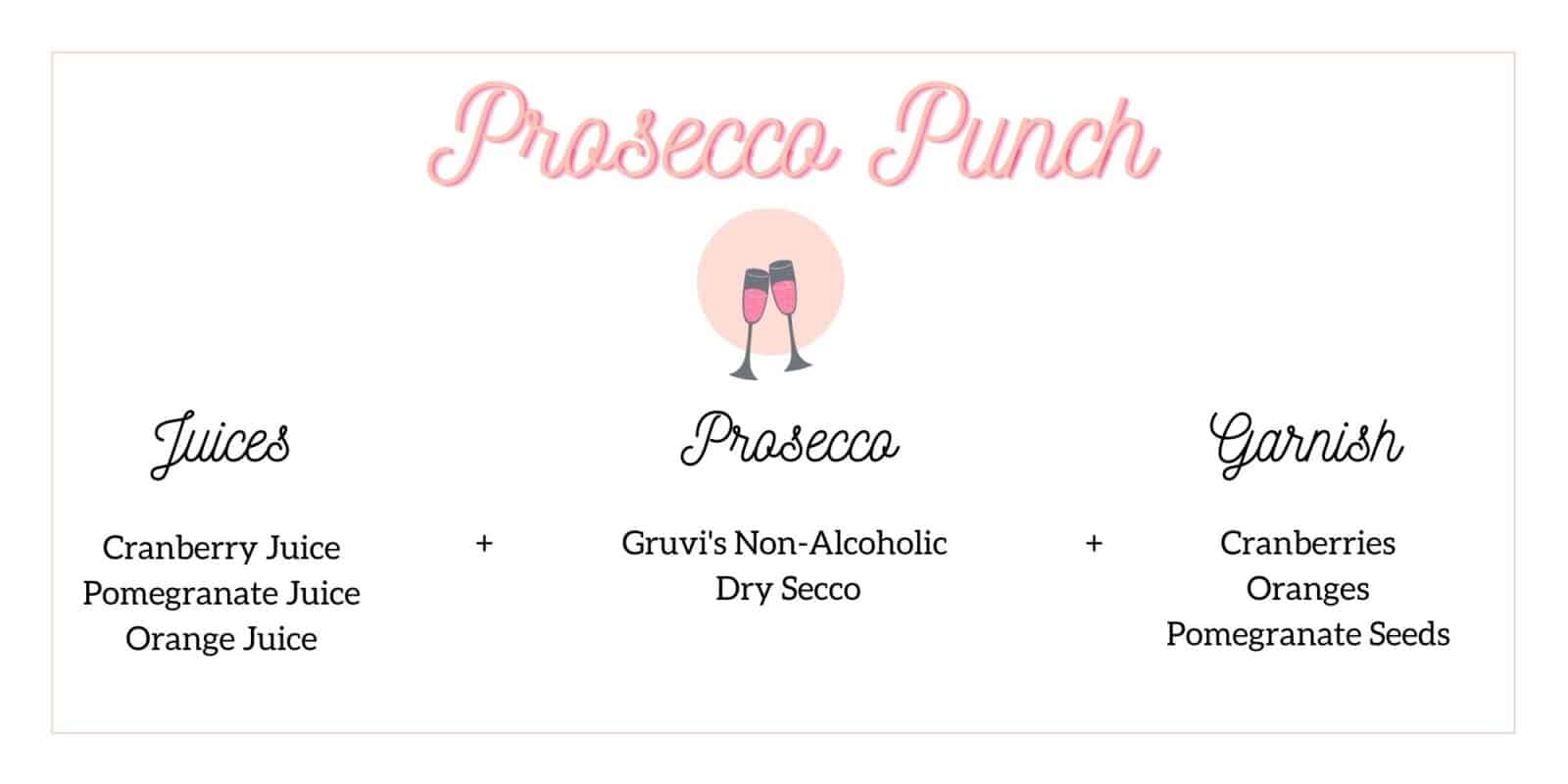 Prosecco Punch
Ingredients
Cranberry Juice
Pomegranate Juice
Orange Juice
Gruvi's Prosecco
Cranberries
Oranges
Pomegranate Seeds
How to make Prosecco Punch
Combine all of the juices, then top up with Prosecco. Use the cranberries, oranges and pomegranate seeds to garnish.
---
"Your wealth is your health and the beverage you consume shouldn't compromise that". –GRÜVI

---
Gruvi's mission is simple- help others be healthy and stay social, one drink at a time. They sought to create a line of craft, non-alcoholic beers and wine because we deserve it. Our health is your wealth, and the beverage you consume shouldn't compromise that.
GRÜVI WEISSE
This is a German style sour wheat beer. Brewed with natural lemon peel it is a very refreshing, thirst- quenching beer and only 26 calories!
GRÜVI PROSECCO
Made from wine grapes, it contains all natural sugars & is gluten-free. It has a floral aroma and a crisp, slightly tart flavour. It's also great for getting funky with some mocktail recipes.
GRÜVI IPA
Best-selling beer is our IPA! It is packed with Citra, mosaic, galaxy and ekuanot hops. It is a light & hoppy beer without the bitter after-taste.
GRÜVI STOUT
This dark ale contains hints of toasted malt, along with mild oat and coffee notes. Roasted with barley and chocolate malt, and brew our beer into a dry, full bodied, non-alcoholic stout.
GRÜVI LAGER
Imagine the classic American lager: light, crisp, & crushable. You'll never miss your old "light" beer again. Each batch is brewed using centennial hops, which are known for their balanced bitterness and light citrus aromas.
---
---
If you have any questions about Be Healthy And Stay Social, One Drink At A Time leave them in the comments below.
XO, CELESTE WRIGHT
[ See more Jake & Celeste posts here ]
*Thank you Gruvi for kindly sponsoring this post. All thoughts and opinions are my own.