DIY: SPOOKtacular Rope Spider Web (under $20)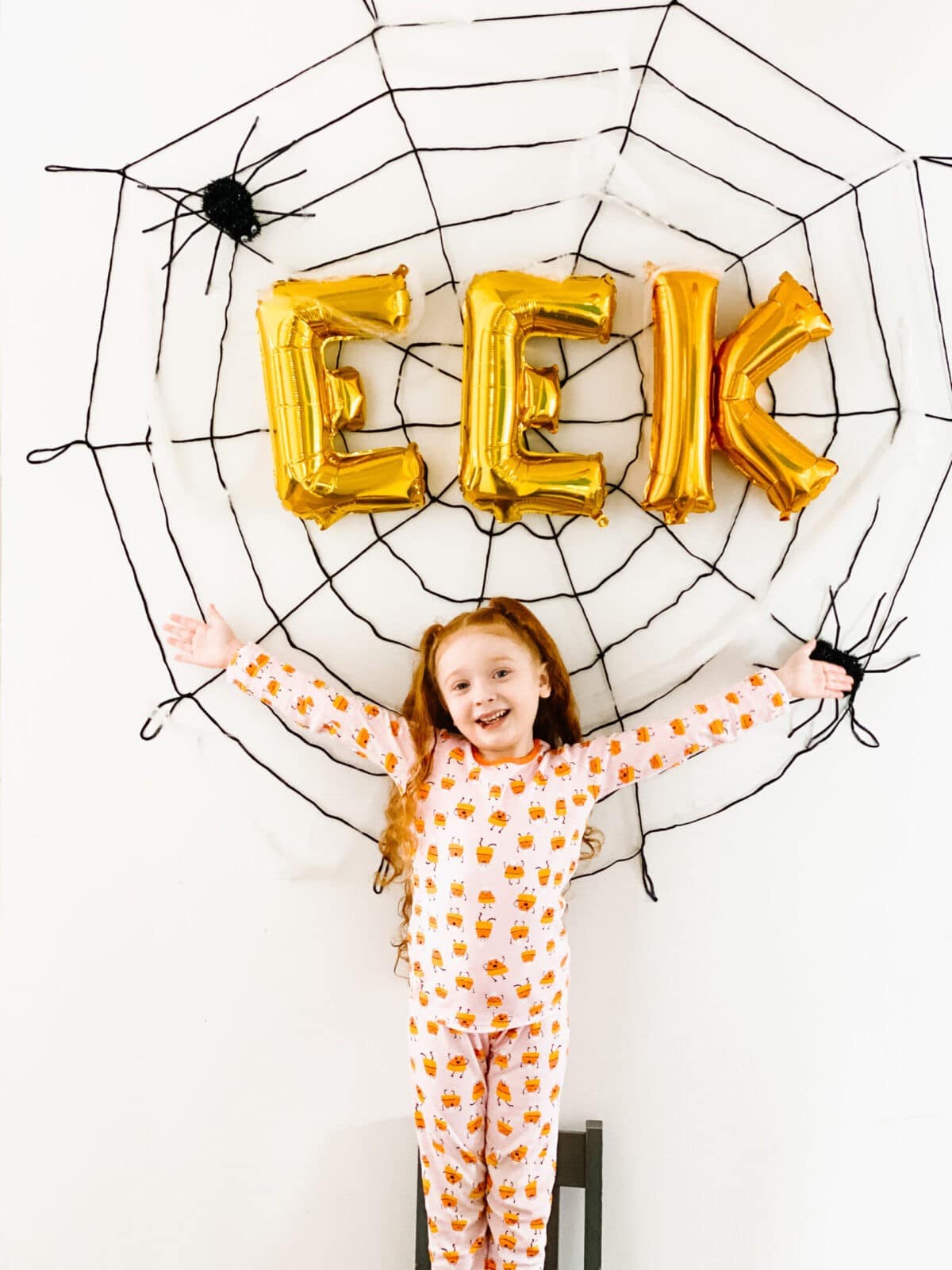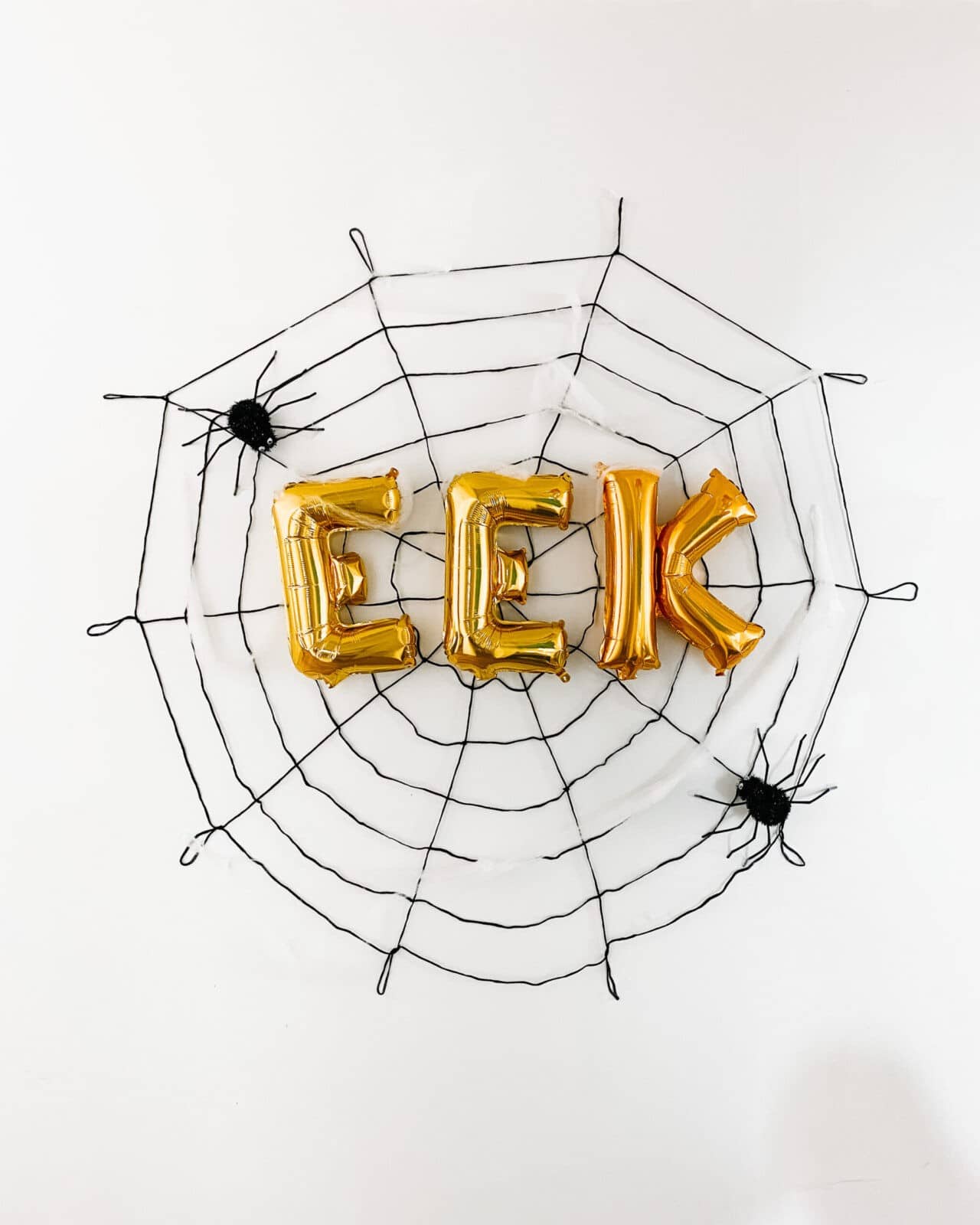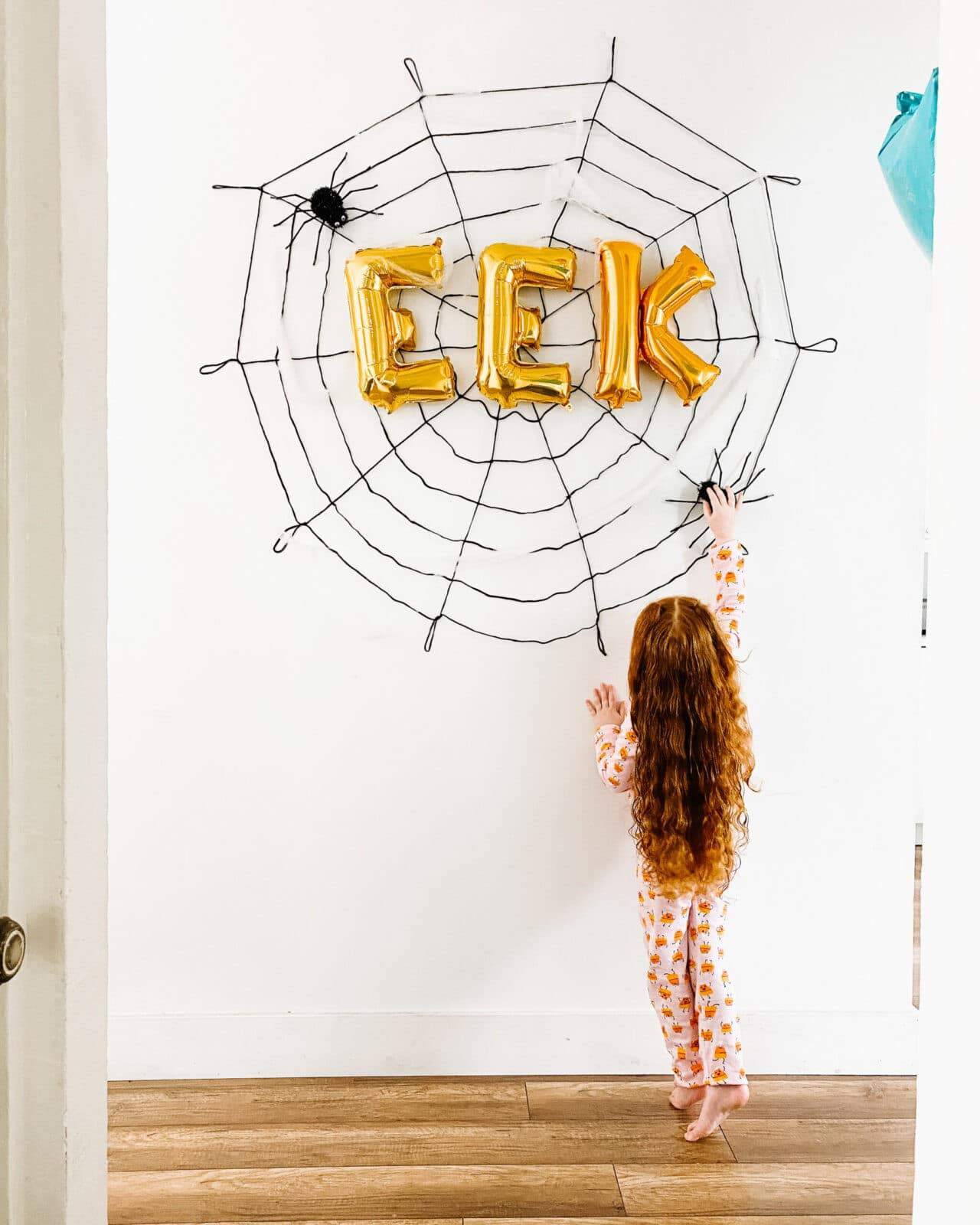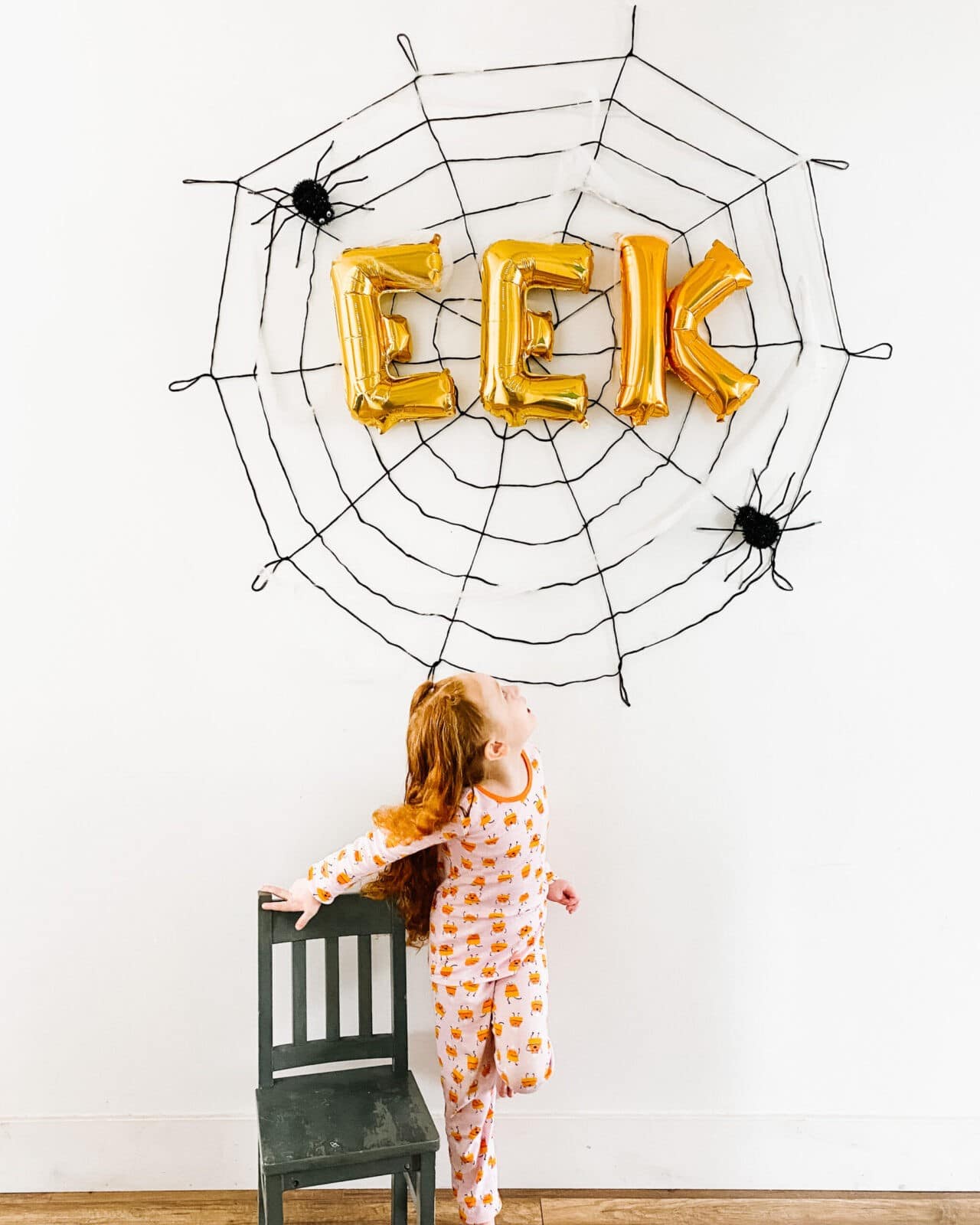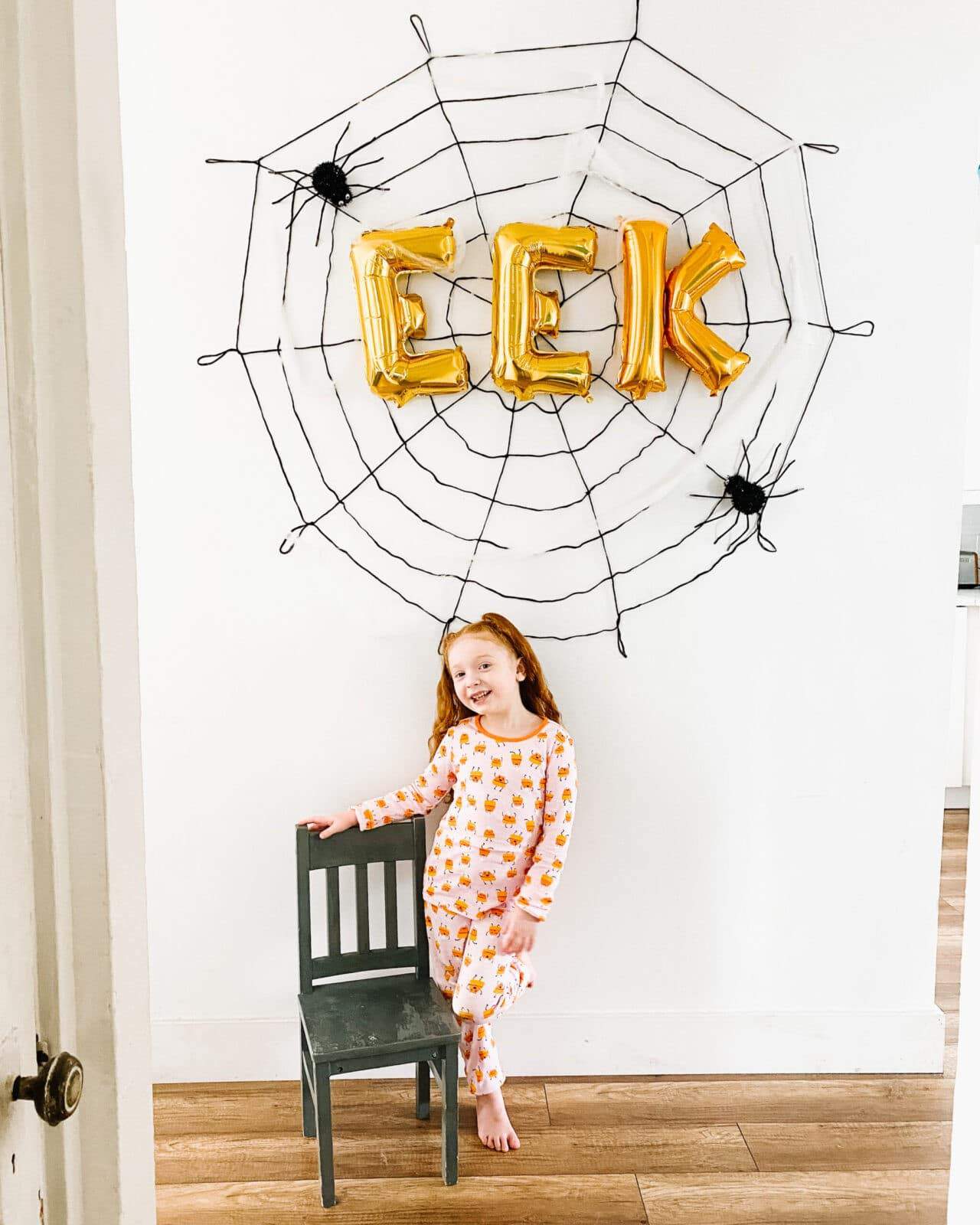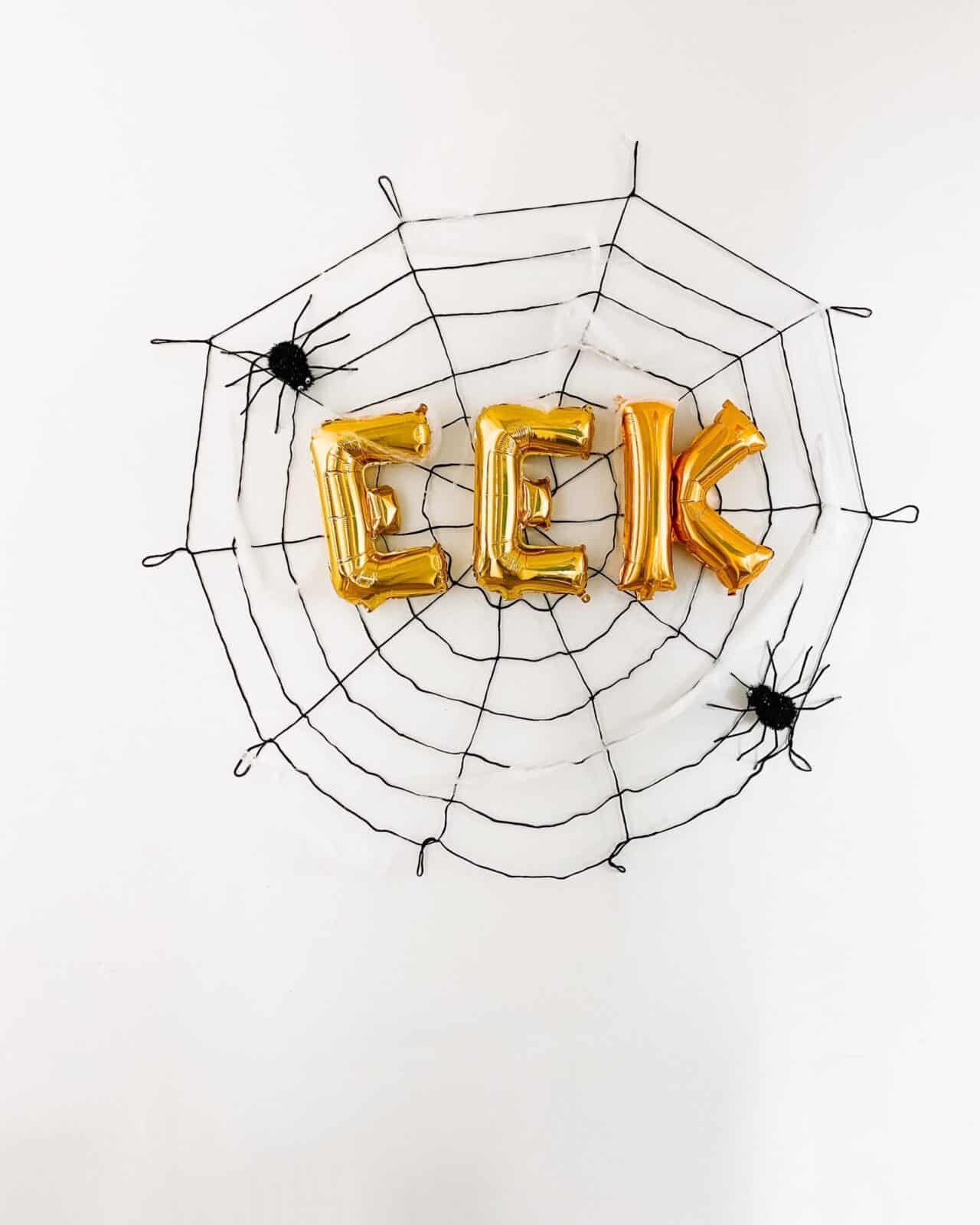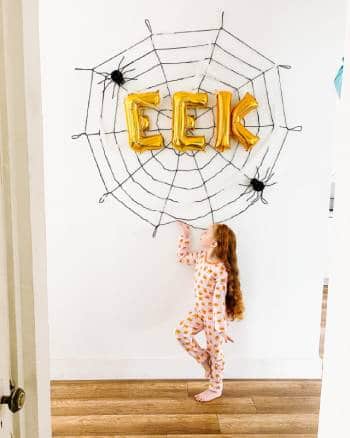 Eek! Are you ready for Halloween? Honestly, I was so excited to get the house decorated. We have been staying at my sister's house for a few days and my niece keeps asking me to decorate. I loved the idea and I asked her to come up with some ideas. My favorite kind of decorating to do is on walls. No matter the space you are in, there is always a wall! It's just a blank canvas ready to spruce up and festive. I saw this amazing web rope on Party City website and the idea all came from there. 
Materials Needed from Party City:
Materials needed from Home:
Scissors
Tape
Optional: push pins
Instructions:
Take the Rope Spider Web and hang from each point. I would start at the top two points and let it fall naturally. You can either use push pins or tape. I did tape so there would be damage to the wall. 
Inflate your letter balloons: E E K
Once inflated use tape to stick the wall starting with the middle E
Then tape the remaining letters E and K
Get your spiders and wrap tape around the outermost legs. I found that 4 pieces of tape per spider was plenty.
Now for the fun part: White Stretch Spider Web. This stuff is so fun! I let the girls help me the whole time and this was for sure their favorite part. Wrapping it around the rope, and dangling it on the letters!
We had such a blast making this SPOOKtacular Rope Spider Web. I love that I was able to get them the same day of thinking of the idea. I ordered all of these materials using Party City's Curbside Pick Up. The order was ready within a few hours and we got our goodies without ever leaving the car. They even had a Same Day Delivery option making it easier than ever to get your party decor! Party City makes it easy to create joy, and they have so many options that are such a great value for celebrating special holidays. I love all of the options Party City had to offer on Halloween Decorations.
---
If you have any questions about DIY: SPOOKtacular Rope Spider Web (under $20) leave them in the comments below.
XO, CELESTE WRIGHT
[ See more Halloween posts here ]
*Thank you Party City for kindly sponsoring this post. All thoughts and opinions are my own.
LIKE WHAT YOU SEE? SAVE IT FOR LATER ON YOUR FAVORITE PINTEREST BOARD.