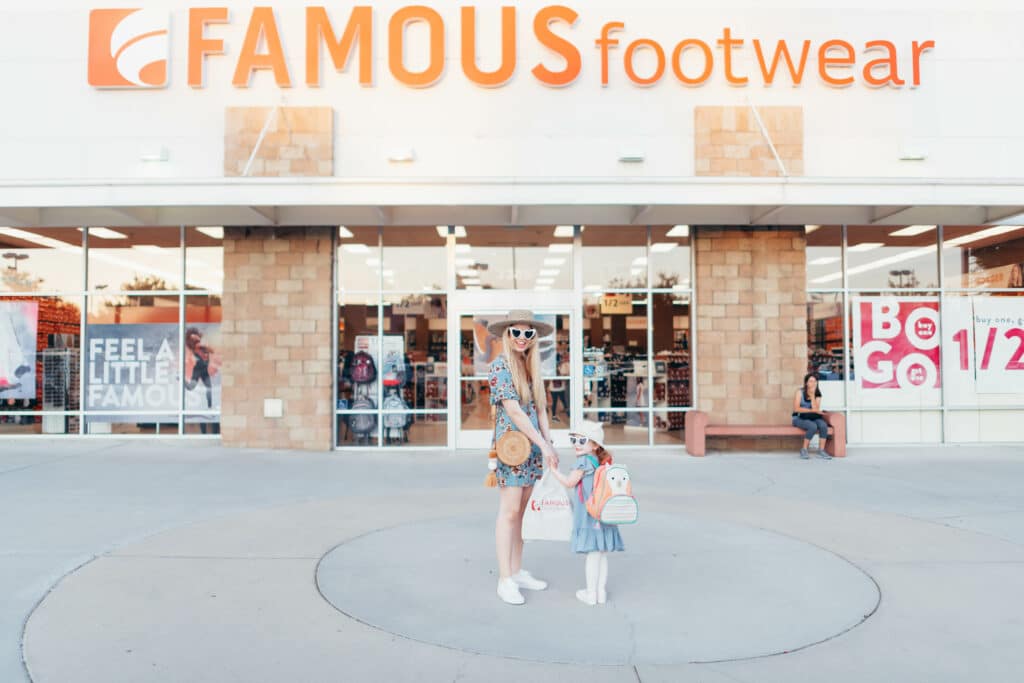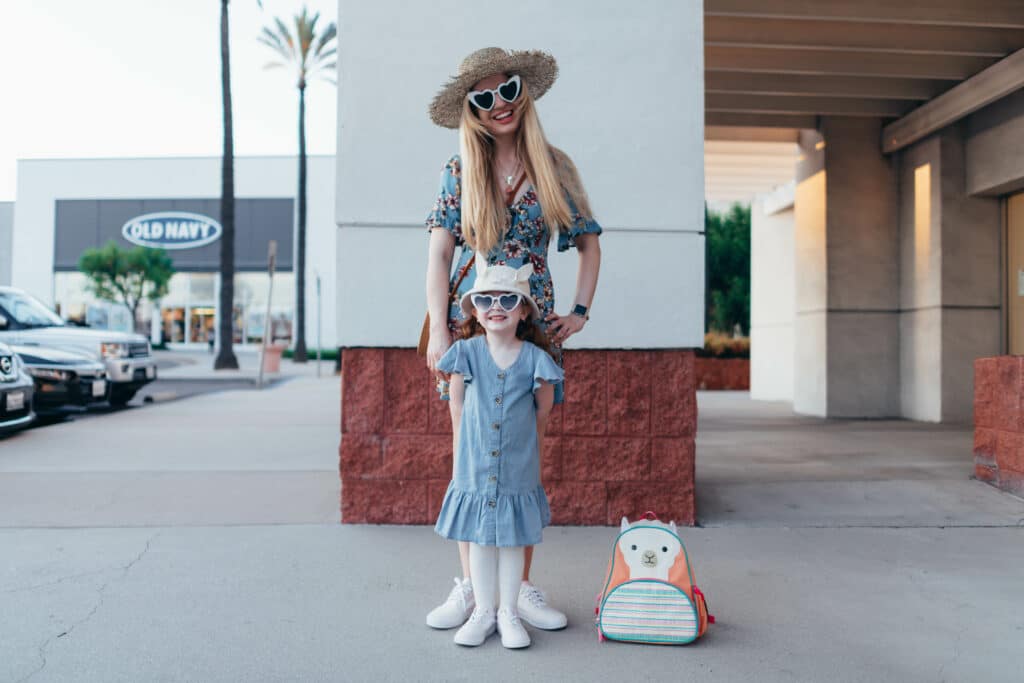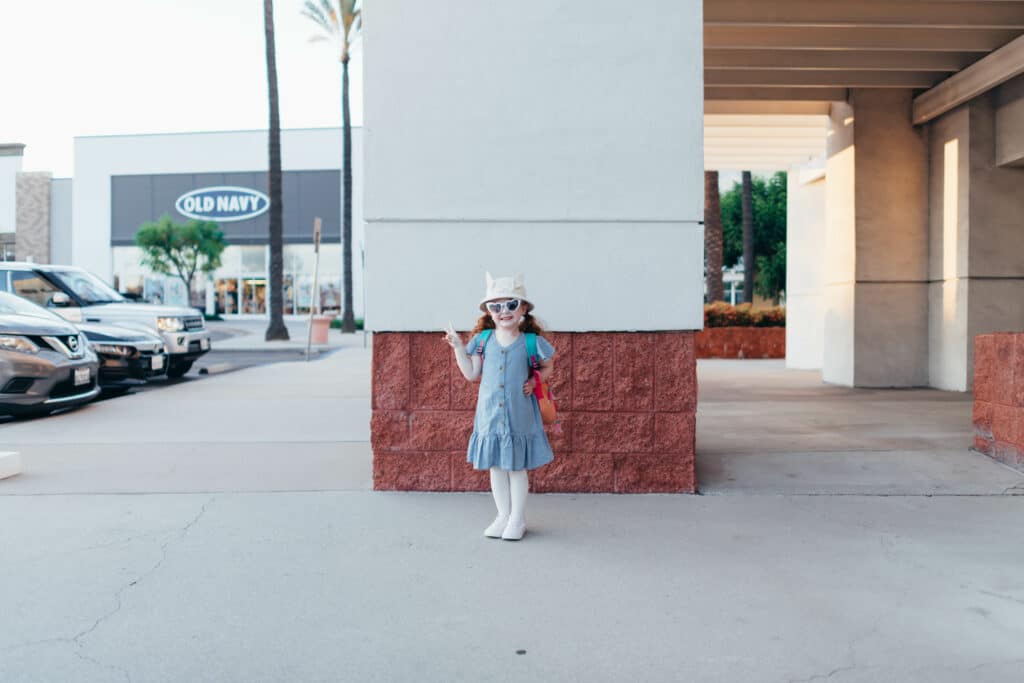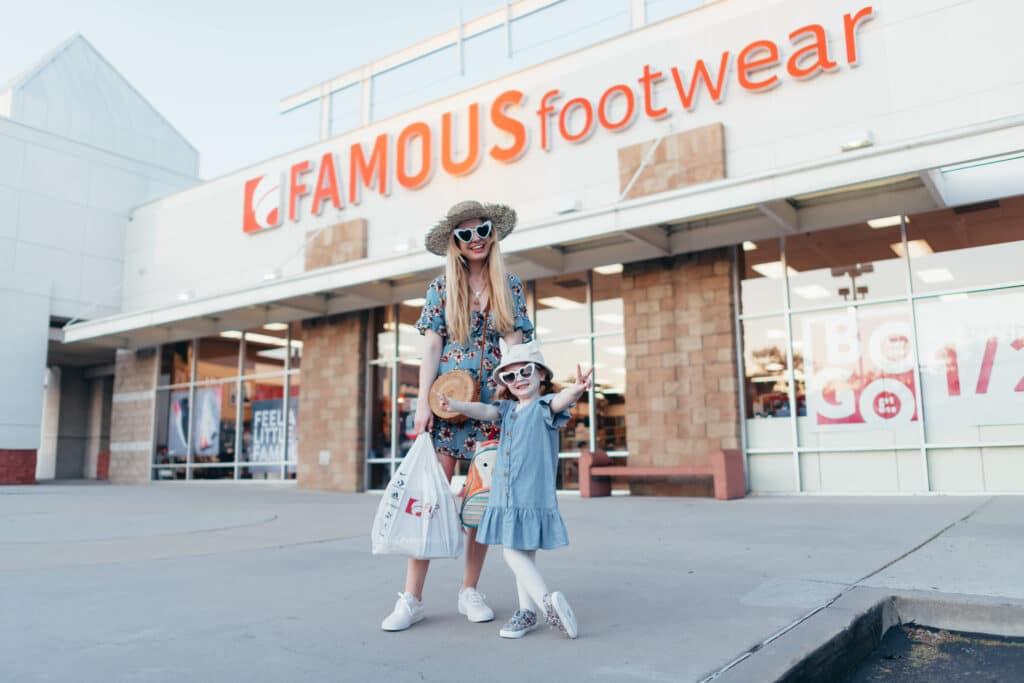 *This post has been sponsored by Famous Footwear
New (school) year, new you. We went to our local Famous Footwear to join in on the fun of back to school shopping. (Really we will just take any excuse for a fresh pair of kicks!) I got Lila this exact pair of shoes lat year and they just stopped fitting her a few weeks ago- so the timing was perfect!
January might be the time for making resolutions, but a new school year is a good time too. We are going to try to get outside to play more often and read one new book every week. Those might be small things but I am all about making realistic goals.
Famous Footwear, is all about making you feel a little famous. They believe the unmistakable glow that comes from a great new pair of shoes is something everyone deserves to feel. It's not about flashing lights or having thousands of Instagram followers. The brand of Famous comes from the extra edge you feel when your shoes are perfect for your outfit.
Luckily, they have the shoes to make that famous feeling a reality. Stop by one of the 1000 locations to browse hundreds of name brands, like Nike, Adidas, Converse, Sperry, Birkenstock, Asics, Madden Girl and Skechers, or check out our even wider selection online at FamousFootwear.com. Everything they do — from the shoes they carry, to the experience they deliver — is designed with one mission in mind: to help you walk a little taller and feel just a bit more special. Because they believe everyone deserves to feel a little famous
Now who else is crying that summer is almost over???
*This post has been sponsored by Famous Footwear