This post is sponsored by BabbleBoxx.com on behalf of popchips
Isn't it amazing how one week we are in swimsuits enjoying all the summer fun and then out of nowhere it is time get ready for the school year. We had a great summer break and got to do so many fun things and spend time with family. With all that fun there seemed to be treats everywhere. I am being more mindful of the snacks we will keep at home. Some of my favorite low calorie snacks to keep on hand are apples, cherries, grapes, and of course PopChips.
Lila isn't in traditional daily school yet, but she is kept entertained with extracurricular activities and is always ready for a snack once class is over. I like to prepare a bento box for her that she can eat on the car ride home for her activity. An opened bag of PopChips fits perfectly in the large compartment, with strawberries and apple slices in the two smaller compartments. This combo is her favorite afternoon pick me up and honestly I love it too. I sometimes even make one for myself.
Packing a lunch always makes me feel rushed so I love having a few pre portioned options in the pantry ready to grab. Lunch Time = Crunch Time. The popchips 6ct variety pack is delicious and only 130 calories per bag. It's the answer to all your back to school lunch-packing needs. The variety pack comes with their two best selling flavors, sea salt and bbq. Great for school lunches, on-the-go snacks, parties, picnics, and so much more. Gluten free, non-GMO, 100 calories per serving and made with real ingredients, so you can feel good about giving these single serve bags to the whole family.
Our extracurricular activities that we have signed up for this year are ballet, tennis, and art class. I let Lila choose which activities she wanted to do and I think that having 3 classes at once will give her a little more structure while still exploring her interests. I can't wait to see which one she will want to stick with until next year.
Popchips are the perfect snack for on the go and everything in-between. They are never fried and contain only real ingredients. Always gluten free & under 130 calories per serving, pop open a bag and enjoy what summer has to offer with a perfect snack by your side.
XO, Celeste Wright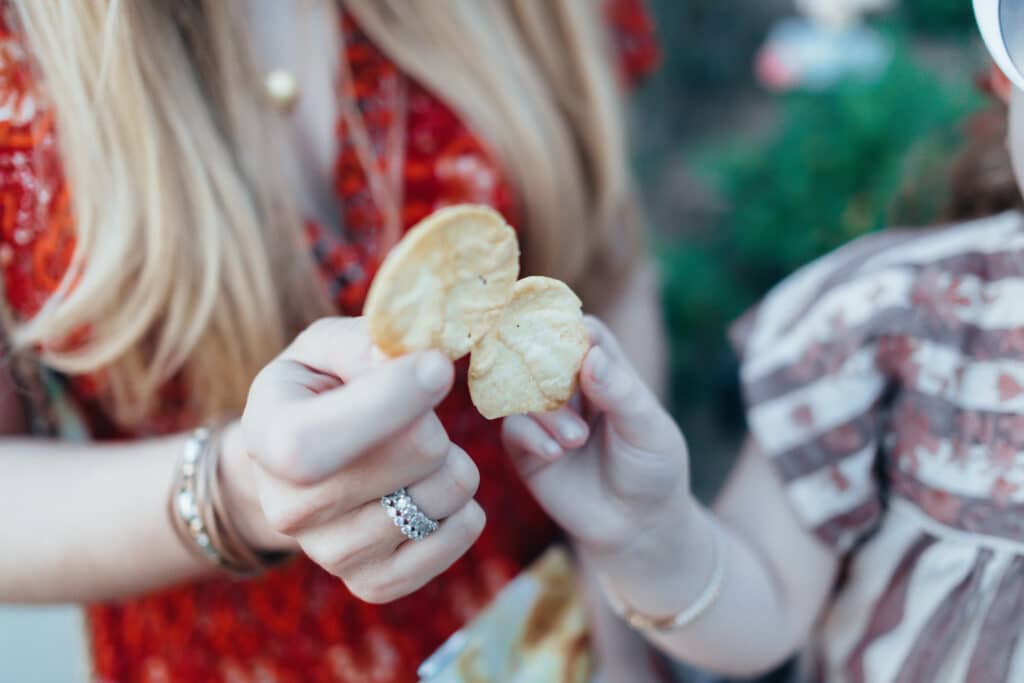 This post is sponsored by BabbleBoxx.com on behalf of popchips