Inviting Imagination And Discovery Through Play With Kindi Kids Dolls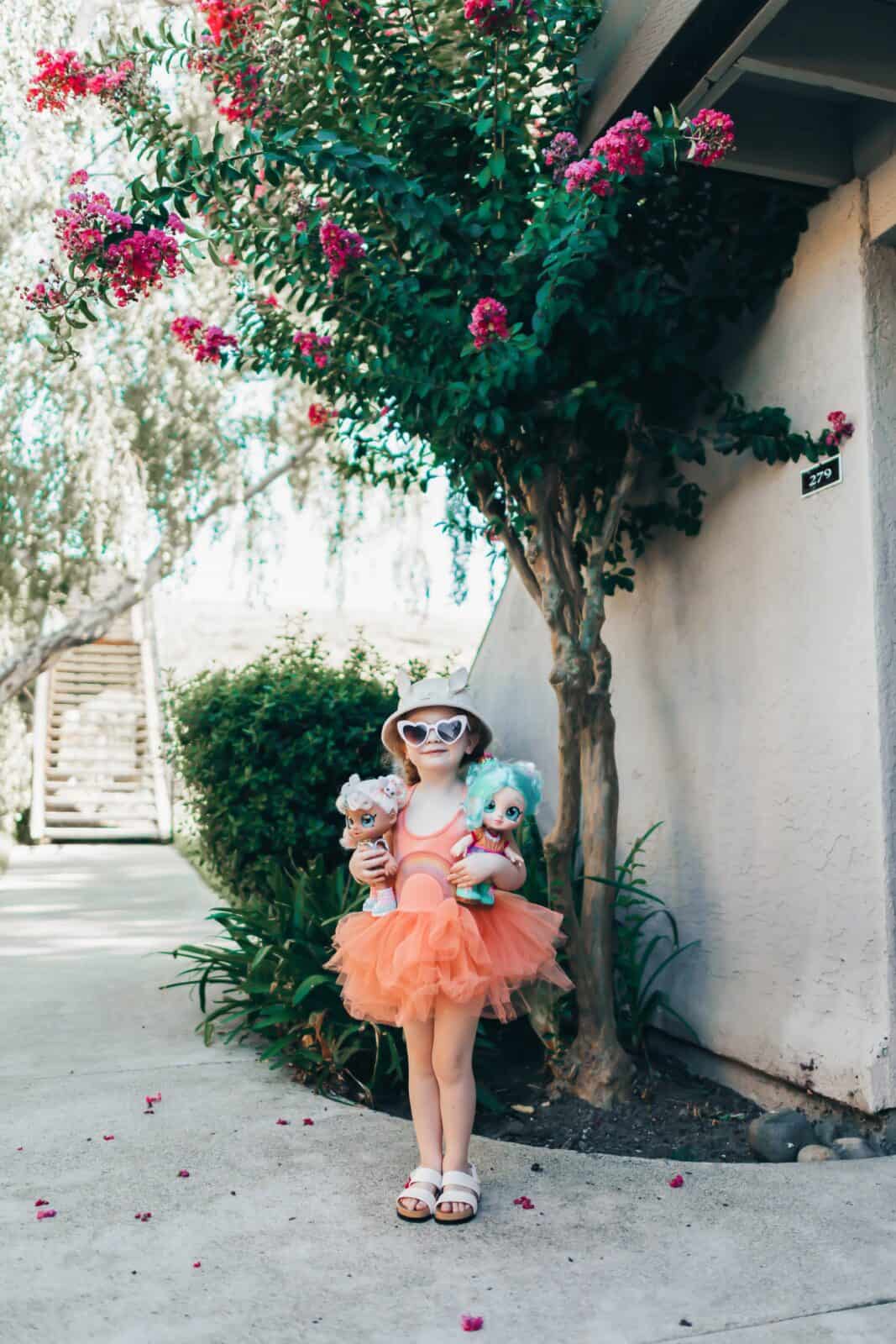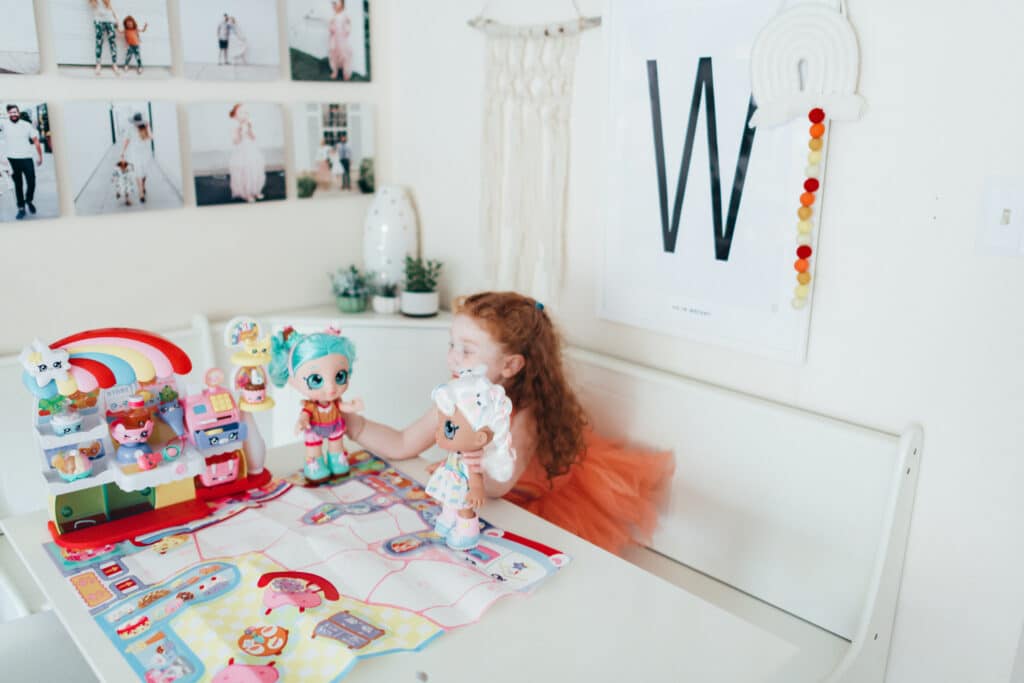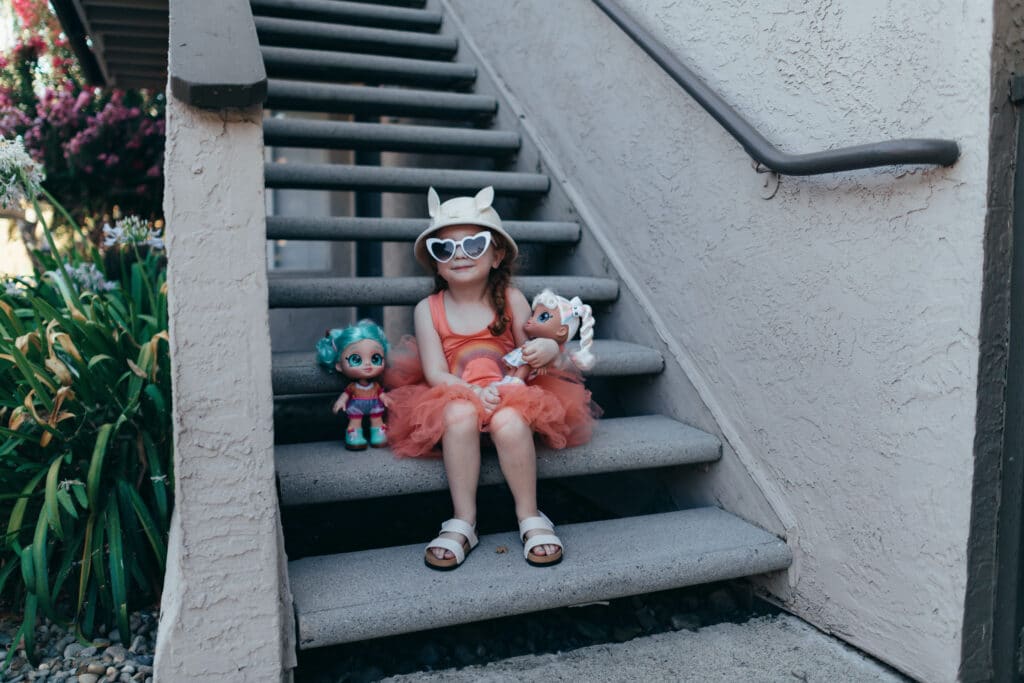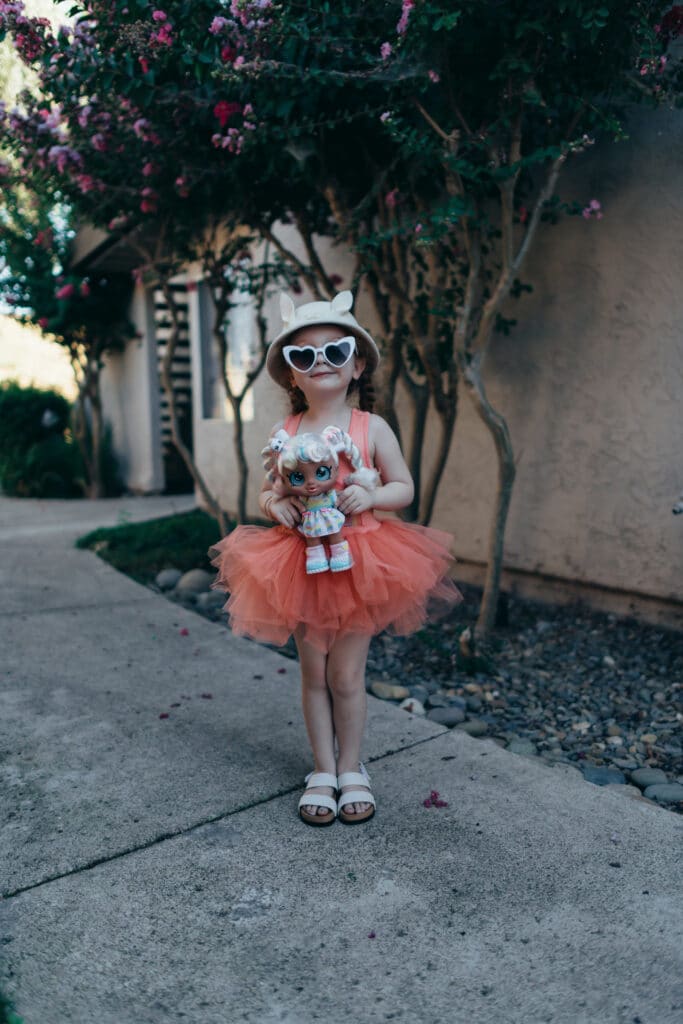 Right before we were about to leave on our trip, I let Lila open up a very special package. She was about to spend a week with two kids younger than her, something she has never done before. She had to be a good example being the oldest since 4 little eyes would be watching her every move. She is the youngest in our family, so this is definitely not something she is used to. I wanted to give her a present that was meaningful, yet age appropriate.
She is at such a fun age right now, but also caught between two age groups in the toy aisle. I heard about Kindi Kids from the mother of one of Lila's friends. Her daughter is starting preschool and was also searching for an age appropriate toy. I took one look at the packaging and knew this was it.
Kindi Kids is Moose Toys' first-ever pre-school doll. They are quirky, colorful bobblehead dolls with big glittery eyes, designed to help make going to kindergarten a bit less scary and show just how fun and safe it can be. Kindi Kids characters include Marsha Mello, Jessicake, Peppa-Mint and Donatina. The dolls live in Rainbow Kindi, which is filled with imagination and happiness.
I love the Kindi Kids dolls because they invite imagination and discovery through play. Each doll comes with interactive food-themed accessories, such as a bowl of cereal that magically disappears from its spoon as the doll takes a bite. There are also playsets that come alive with moving parts, including a kitty supermarket where the cat cash register slides to open, along with a drop down conveyor belt – how cute?!
These dolls have made all the difference on this trip and they have really allowed Lila to feel like a big kid. I am so proud of her watching her share and lead by example to the two younger kids. I can see that the older cousins in her life have been such a shining example to her all this time. It warms my heart to see her grow and know that she isn't in this alone.
XO, Celeste Wright
*Compensation was provided by Moose Toys via Momtrends. The opinions expressed herein are those of the author and are not indicative of the opinions of Moose Toys or Momtrends.