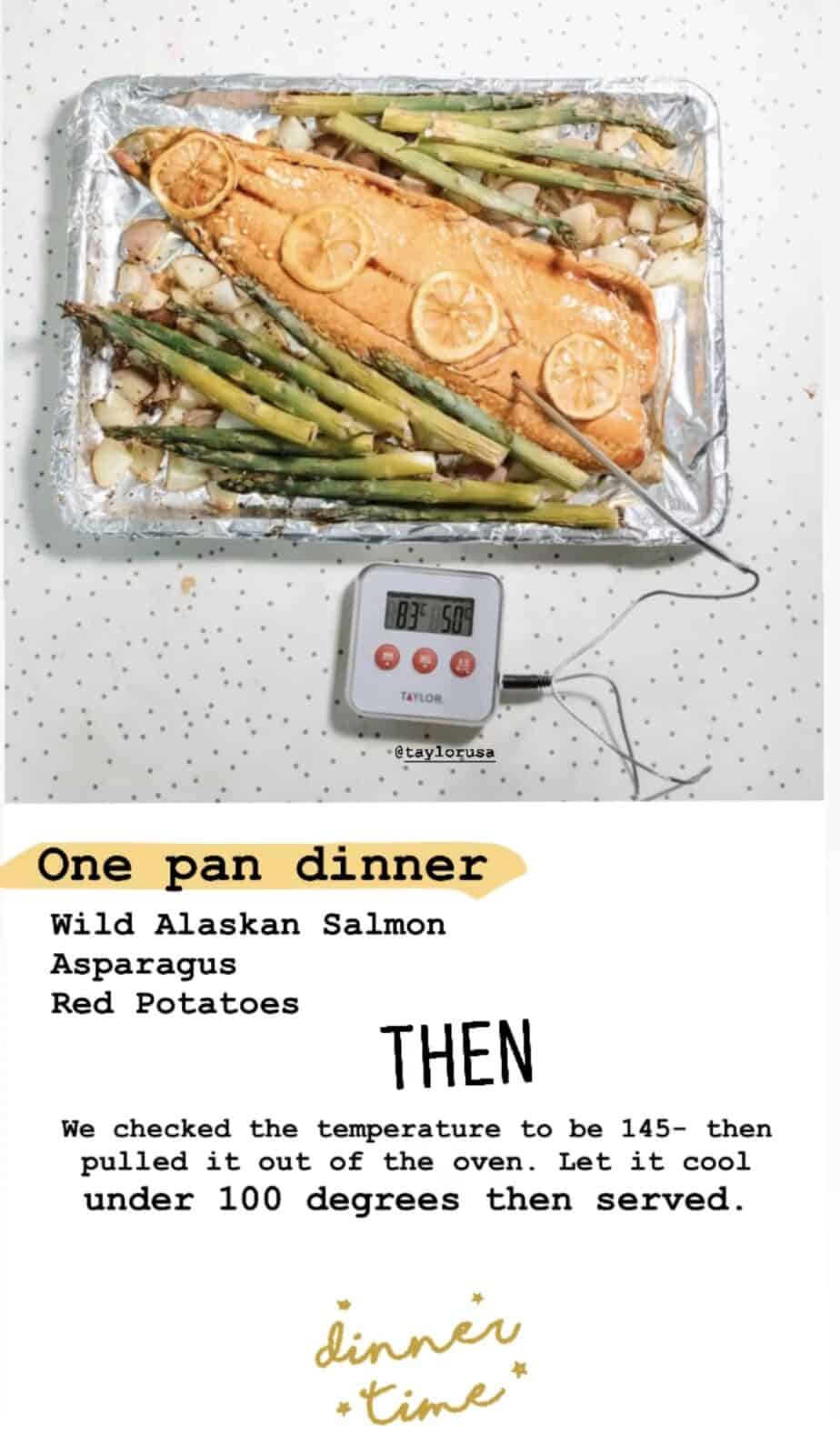 When Jake falls asleep first (which is often) Lila turns to me and whispers, "Let's watch the cooking show." We started watching reruns of food network shows and every time Lila sees a new gadget she says to me, "Mom we should get one of those." Like she thinks the more gadgets the better I'll be in the kitchen. I put a digital thermometer on my list after learning just how many different uses it has. I got this one from Taylor Usa and we are using it tonight. I asked Lila she wanted for dinner and she said salmon so I guess that's what we are doing!
—
ThermoPro Digital Meat Thermometer
—
If you have any questions leave them in the comments below.
XO, CELESTE WRIGHT
[ See more RECIPES posts here / See the INSTAGRAM post here]
*Thank you to Taylor Usa for sponsoring this post.
LIKE WHAT YOU SEE? SAVE IT FOR LATER ON YOUR FAVORITE PINTEREST BOARD.