My little girl isn't so little anymore. For the past few months we have been taking sensory and tactical development classes and we have been applying what we learn in class to our at home playtime. All of this learning will have her ready for school in the fall. (Now what can I do to be ready? Cue the tears.) I heard about brillia as a holistic approach to help kiddos enhance their clarity and improve concentration.
I am happy to have this product in my tool belt and I will share our whole experience with you as we use the product.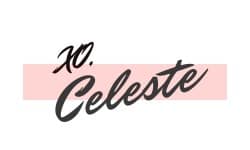 *Thank you to Brillia for sponsoring this post. All thoughts and opinions are my own.