Chances are everyone reading this has heard of Barbie. We happen to be huge fans of Barbie whether it's watching Barbie's movies, Barbie's show on Netflix, or playing with Barbies! Yesterday Lila and I had an amazing opportunity to attend a Afternoon Tea with Barbie right here in Los Angeles. So keep on scrolling for behind the scenes photos of the event, inspiration for a Pinterest perfect Barbie party, and our review of the new Barbie + Target Kid's Clothing Collection.
—
photography by @katpage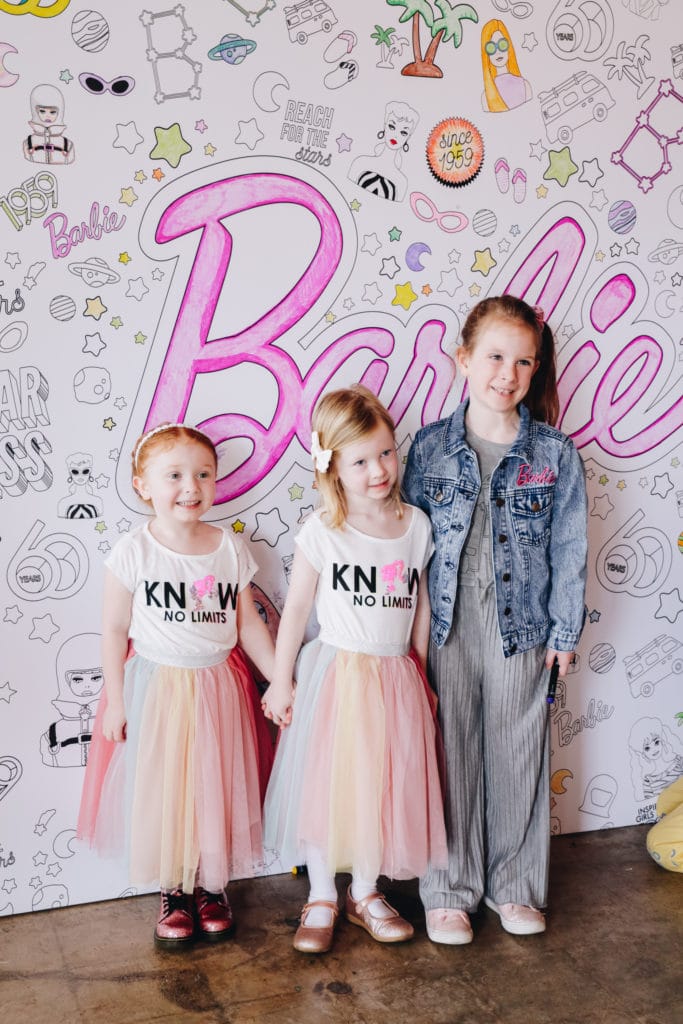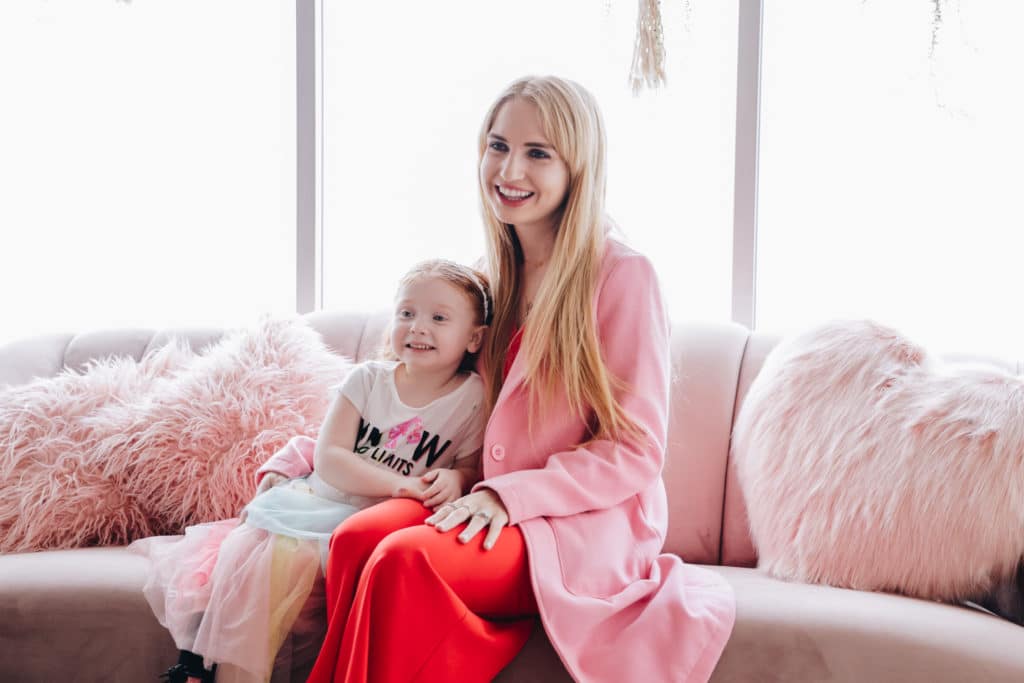 This collection launches on Sunday, 2/24 on Target.com
photography by @katpage
—
The event was held at the gorgeous Festoon in Culver City, California. Upon arriving to the entrance of the home was decor ranging from a wall of barbies, the iconic barbie logo as wallpaper, and even displayed the new clothing line. It was so festive and Lila was immediately in paradise. Once walking through the door the children got to color on a large barbie inspired canvas, enjoy pink drinks, take photos, and enjoy the Barbie atmosphere. Lila loved it so much and had a great time playing with her friends.
The decor of this event was so creative and detailed. Everything was to theme of Barbie through the ages. She is timeless- a California girl who loves pink. A few of my favorite details were the pink Barbie inspired treats such as macaroons, pink lattes, and even pink pita bread.
Once the children got a good amount of energy out we were invited to sit down at the table for afternoon tea. (Pink tea of course.) We heard an inspiring message from members of Mattel and I felt like I was living out all my childhood fantasies sitting in my pink chair.
When it came time for questions, Lila raised her hand so bravely as asked a question to a member of Mattel. Her question was more of a comment, "I love barbie." But I was proud of the confidence that she displayed.
My favorite part was the message of girl power. All of thew clothing has an important message of girl power and I think that is what Barbie is all about!
This collection launches on Sunday, 2/24 on Target.com!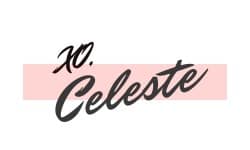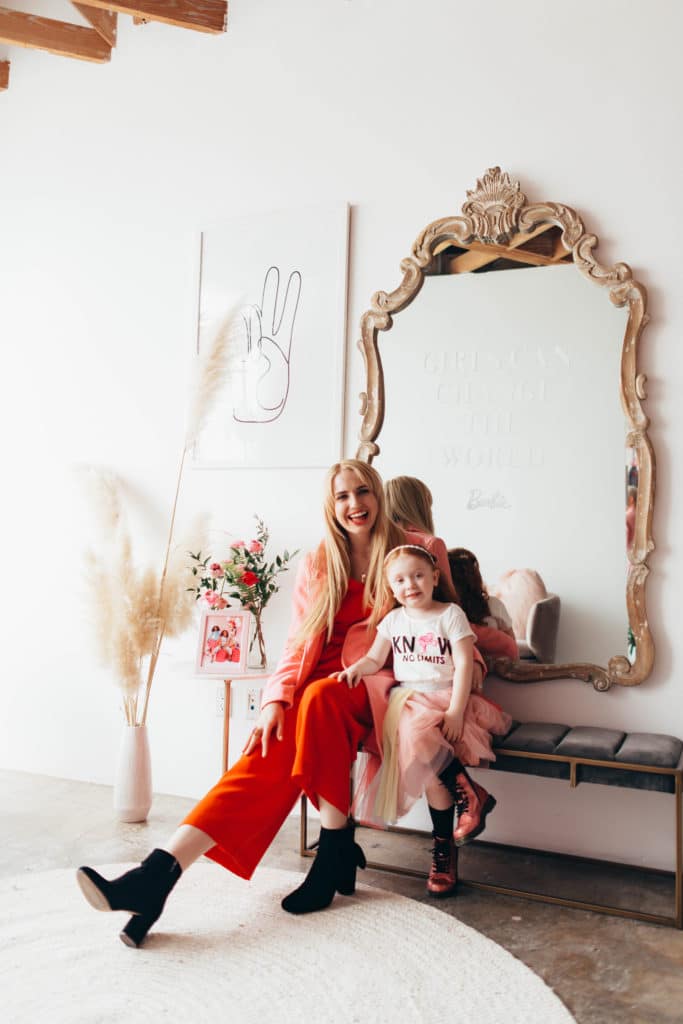 —
SEE IT ON THE 'GRAM
—
LIKE WHAT YOU SEE? SAVE IT FOR LATER ON YOUR FAVORITE PINTEREST BOARD.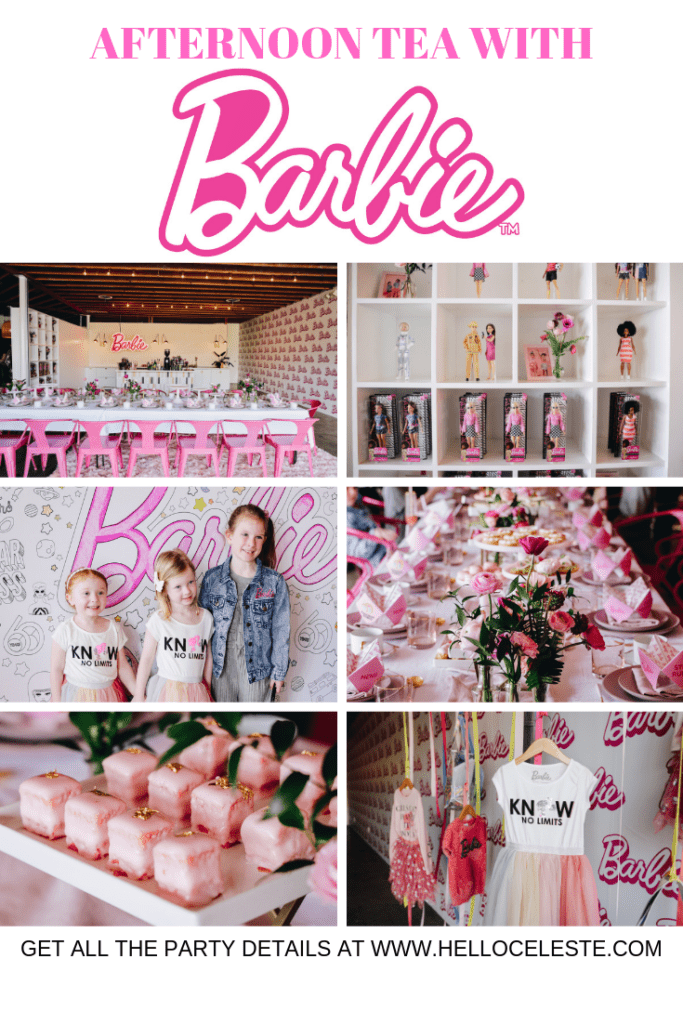 —
SHOP FOR MAMA
—
SHOP FOR MINI
This collection launches on Sunday, 2/24 on Target.com
—