*This post is sponsored by BabbleBoxx.com on behalf of OREO.
Does anyone else get really, like really really, excited for Valentine's Day? Because I do! It's one of those holidays that is fun for the sake of being fun! There's not too much stress involved and it's the perfect excuse to decorate everything with pink and heart shapes. It's at the top of my list of favorite holidays and I have definitely passed down my enthusiasm for Valentine's Day to my daughter, Lila.

With love day quickly approaching I have been looking at some fun, unique, and unforgettable Valentine's for Lila to pass out. I thought about it really hard and made a list of what I know kids would be so excited to open. The first thing on that list was OREOs. Because seriously- who doesn't like OREOs?! They have been a favorite of mine since I was a kid and I haven't met anyone who doesn't love Oreo cookies.

A lot of people wouldn't assume this but OREO's are also dairy free! With our dietary restrictions we are always looking at nutrition labels before eating anything and luckily OREO passes our ultimate test. Once I had it in my head that OREO was the route I was taking this year I just had to figure out the packaging.

So I shopped around online and found this insanely cute OREO Valentine's Day kit. It comes with everything you need to WOW the your child's friends. Each kit includes supplies for 25 valentine gift card exchange boxes. 1 package of OREO Love Cookies, 25 OREO Fun Size Chocolate Bars, 25 Oreo Sandwich Cookie Packs and 25 foldable Valentine card exchange boxes. And the best part it's under $15. Yeah- you read that right. It's the perfect Valentine's Day exchange box to share with your family and friends.
Be a cool mom this year and purchase your own OREO exchange kit on Amazon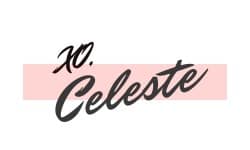 *This post is sponsored by BabbleBoxx.com on behalf of OREO.