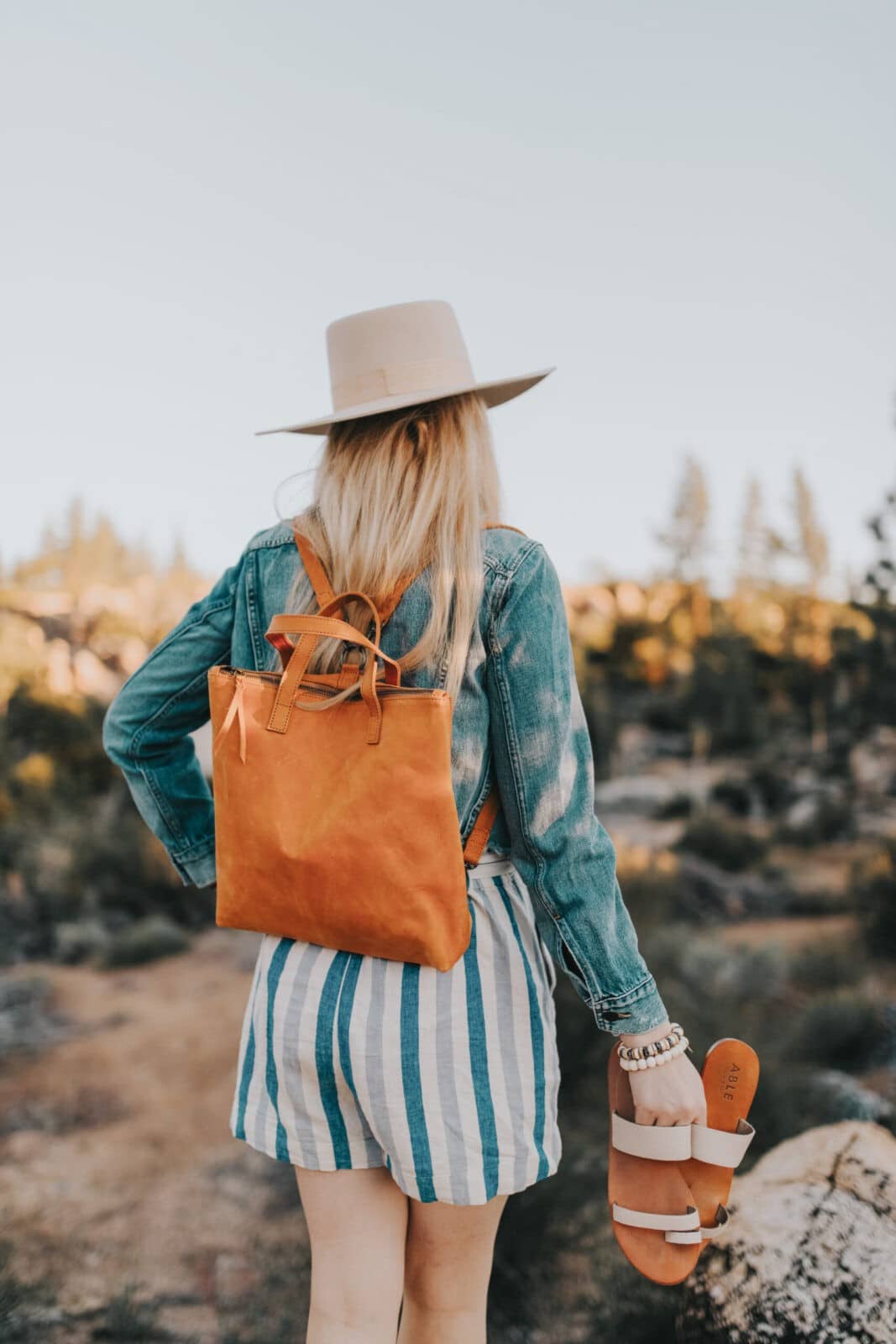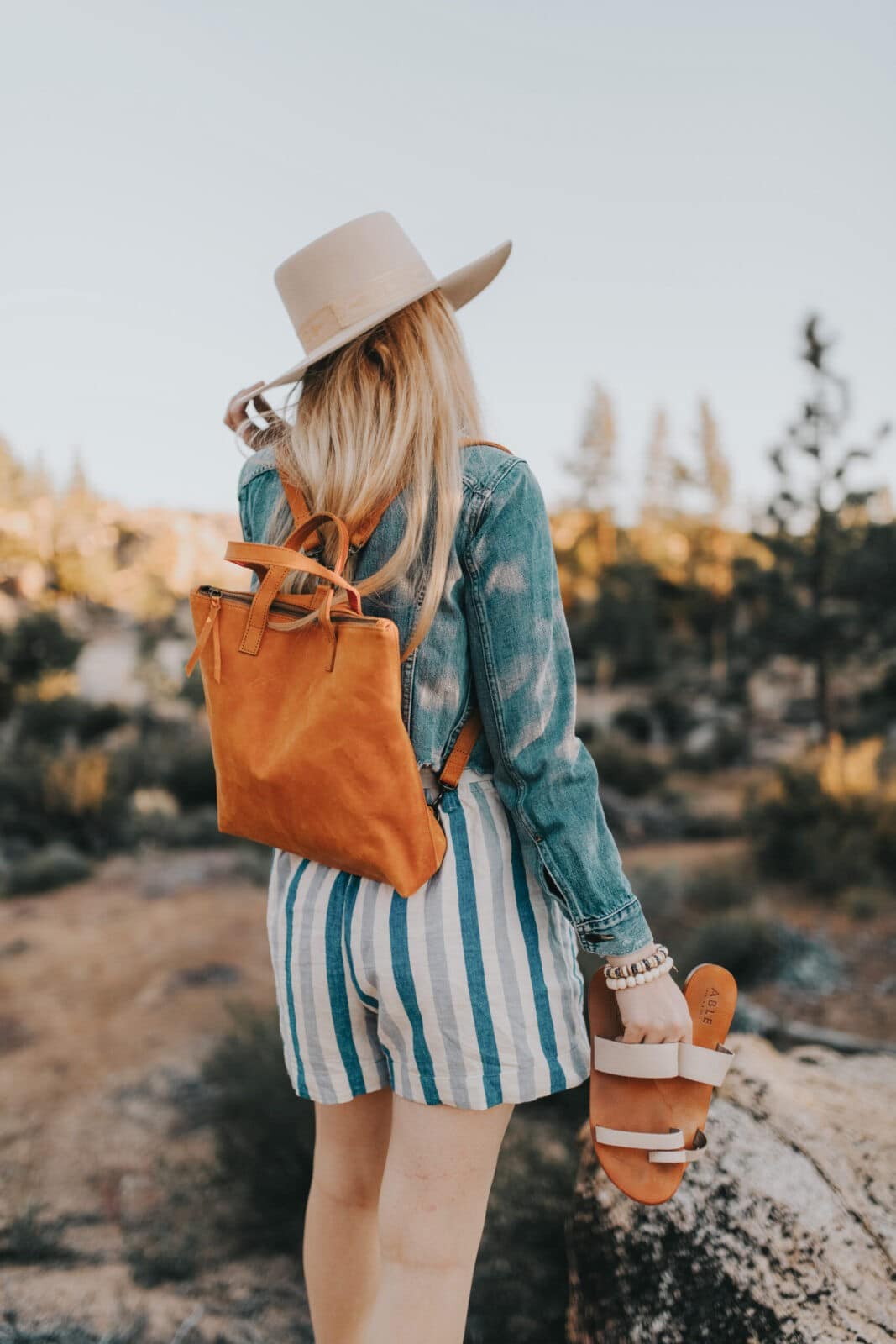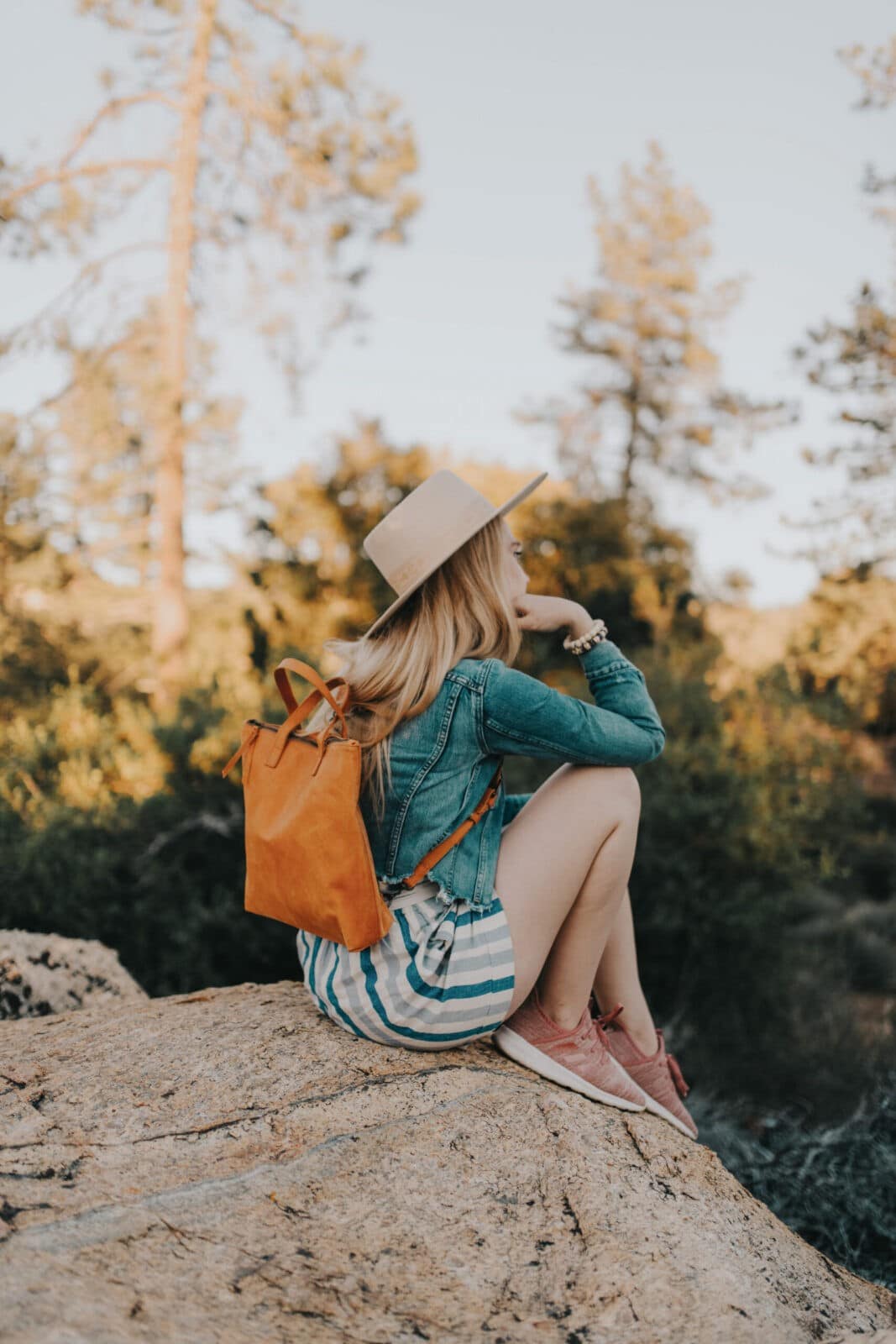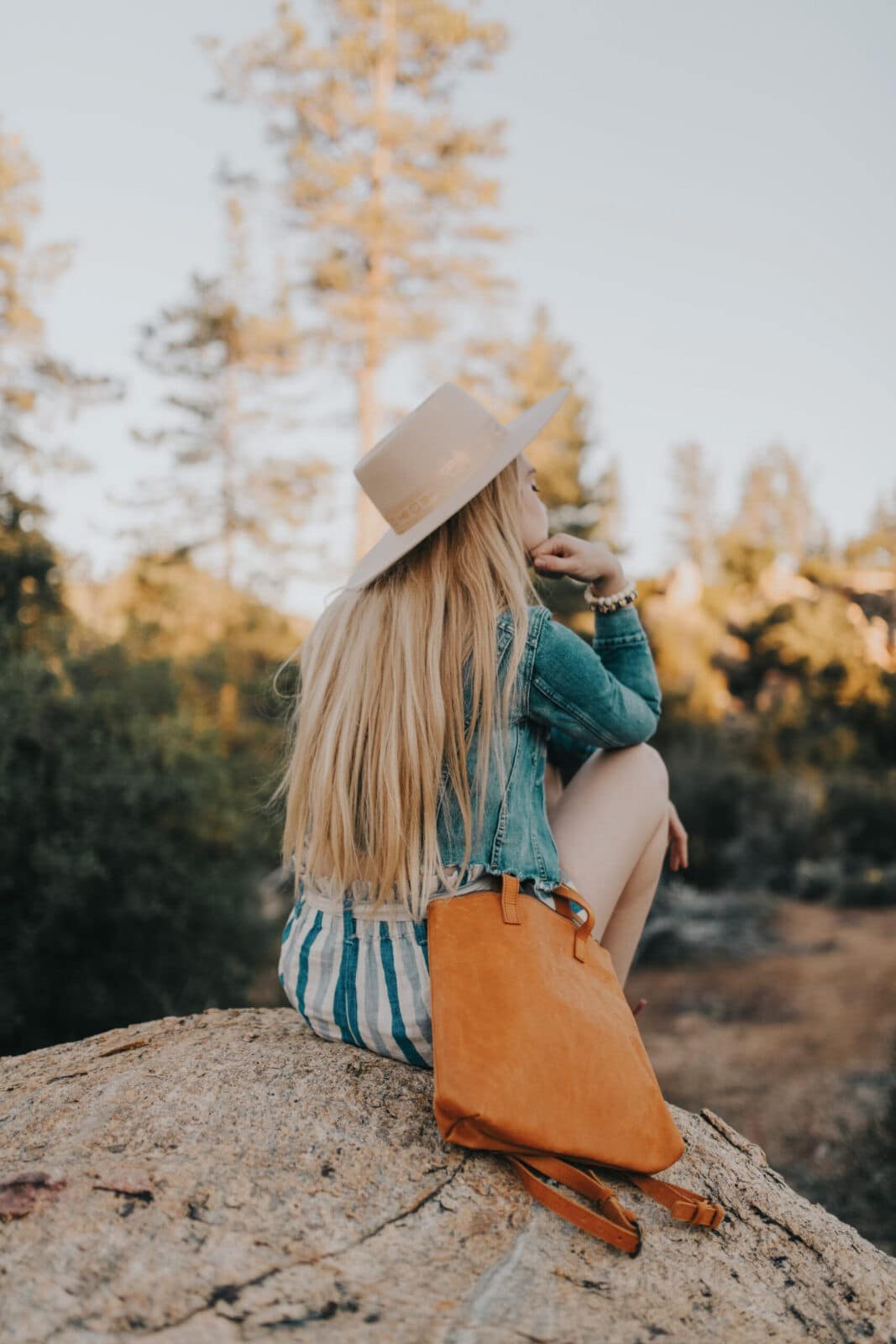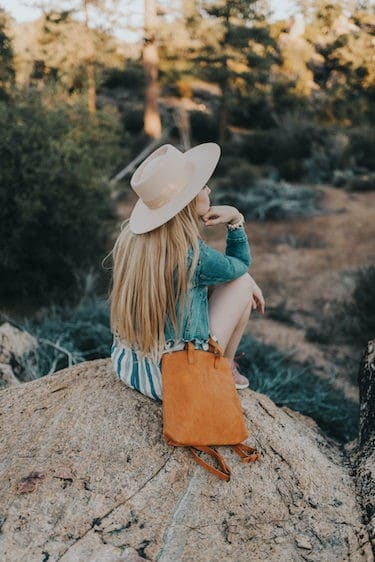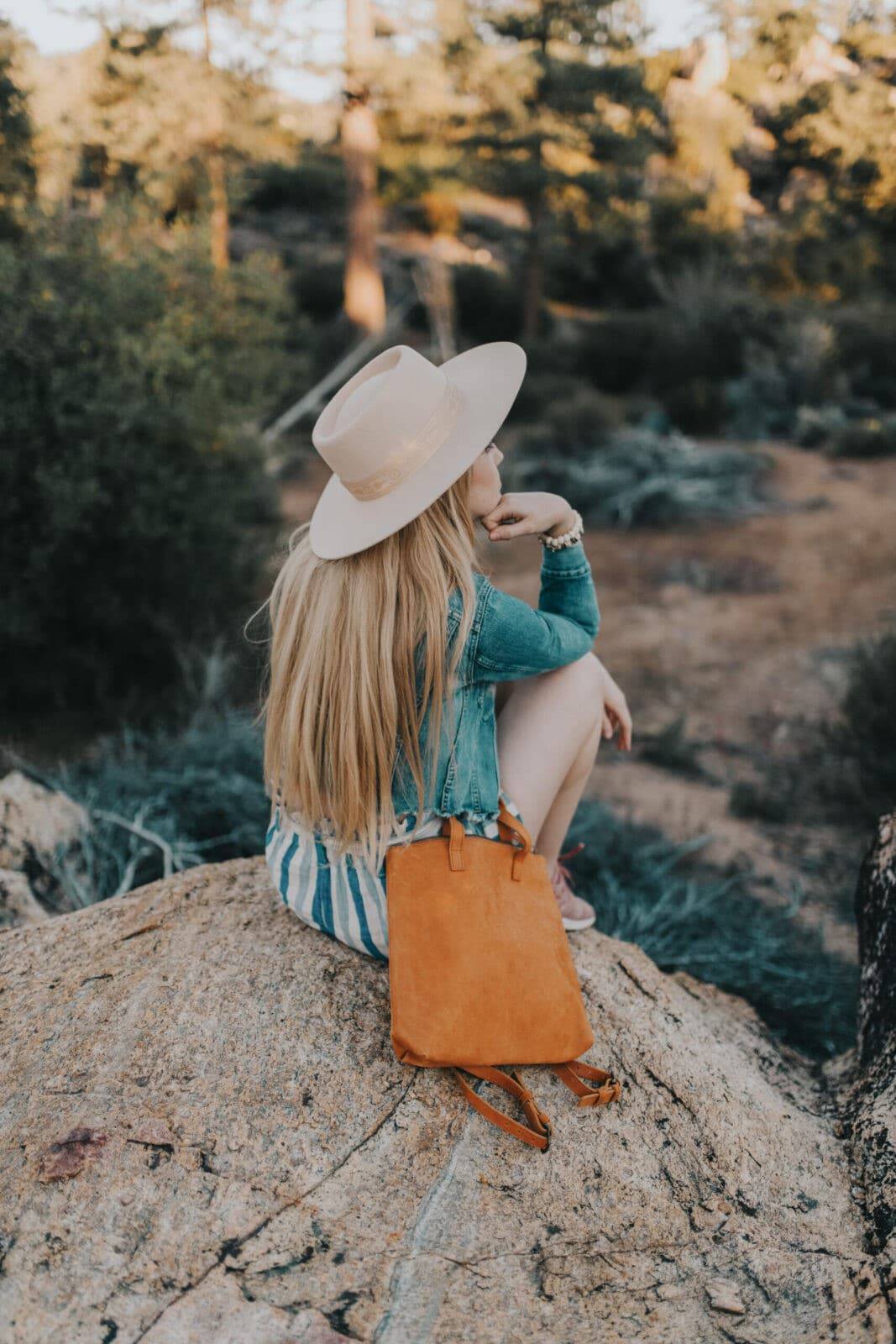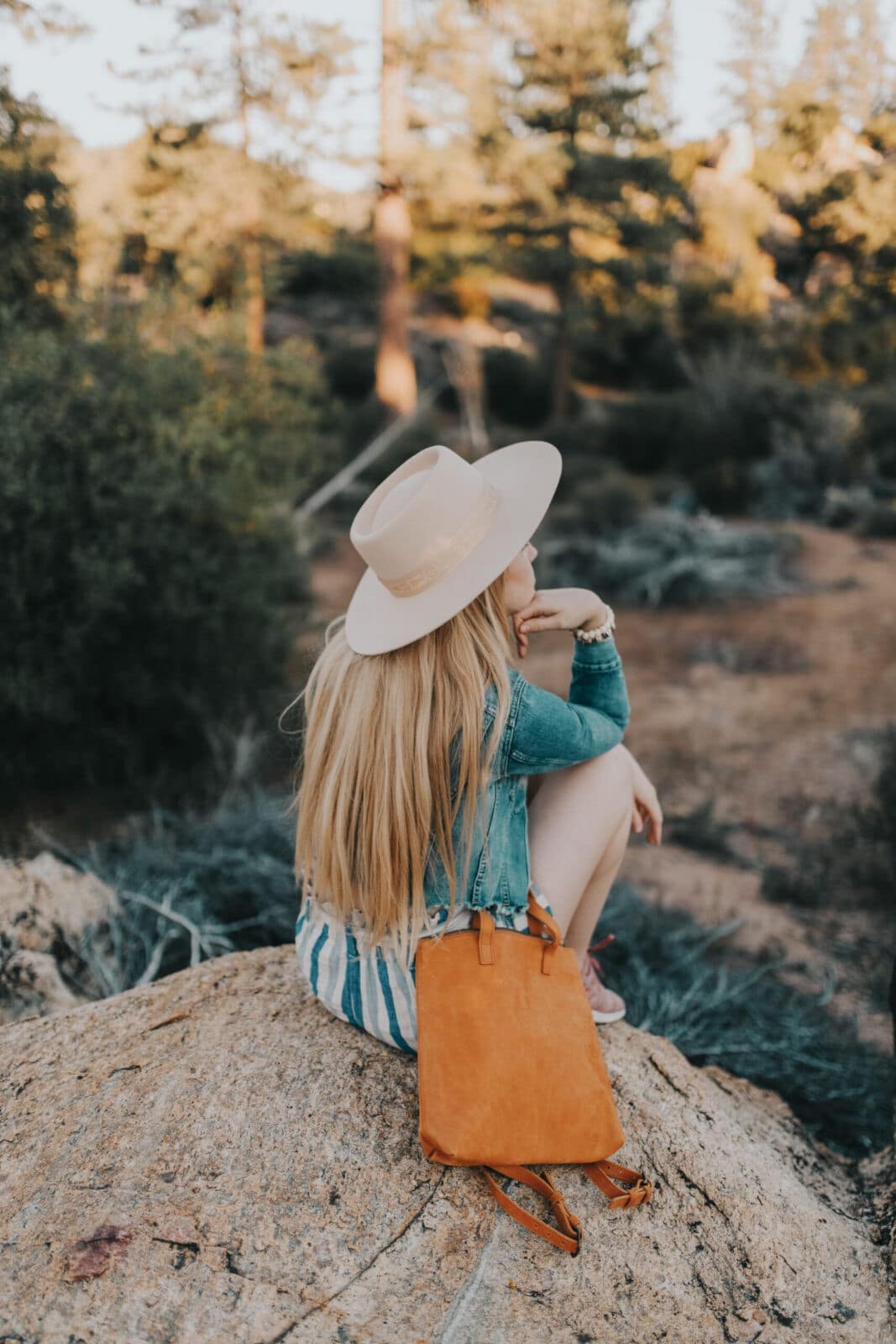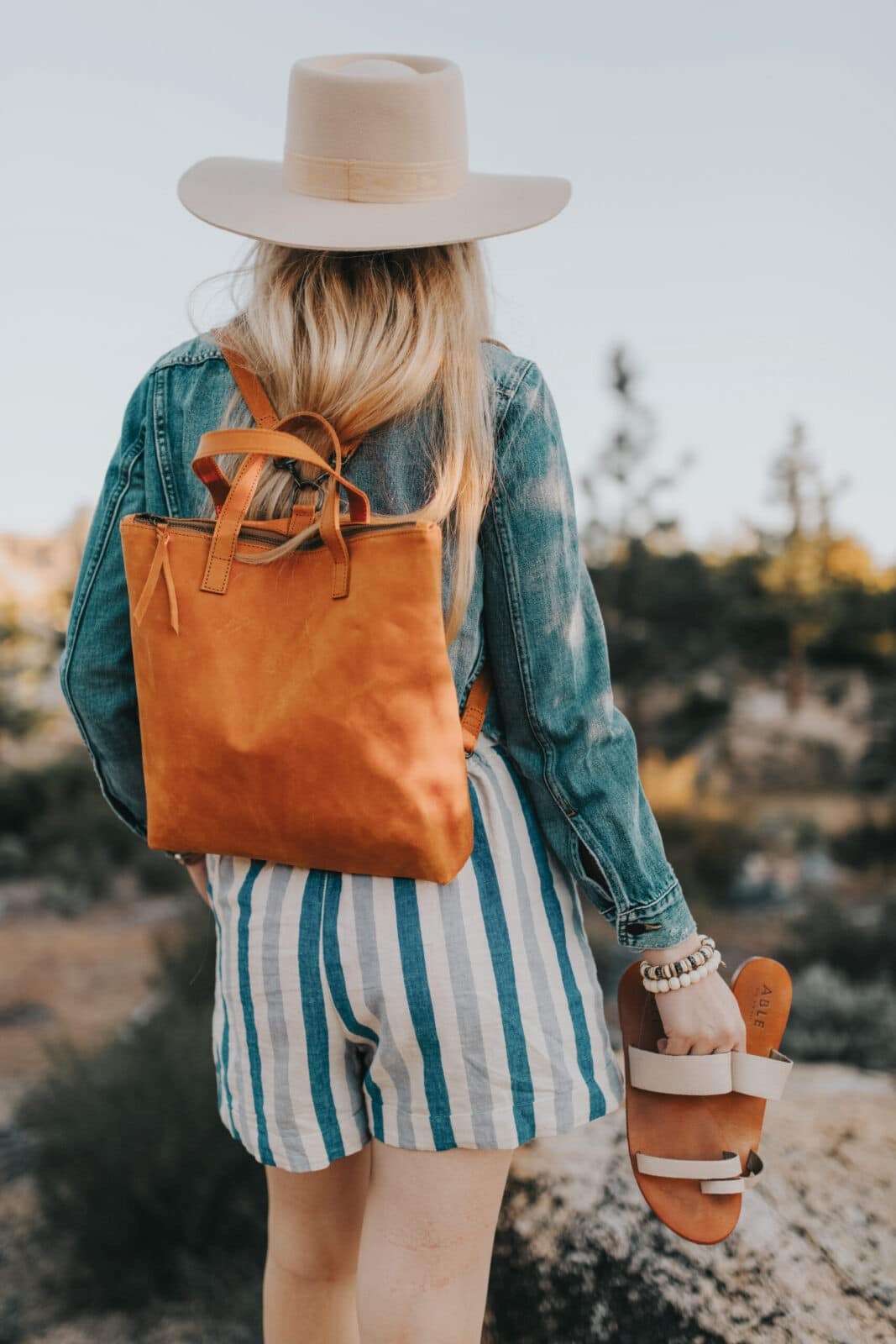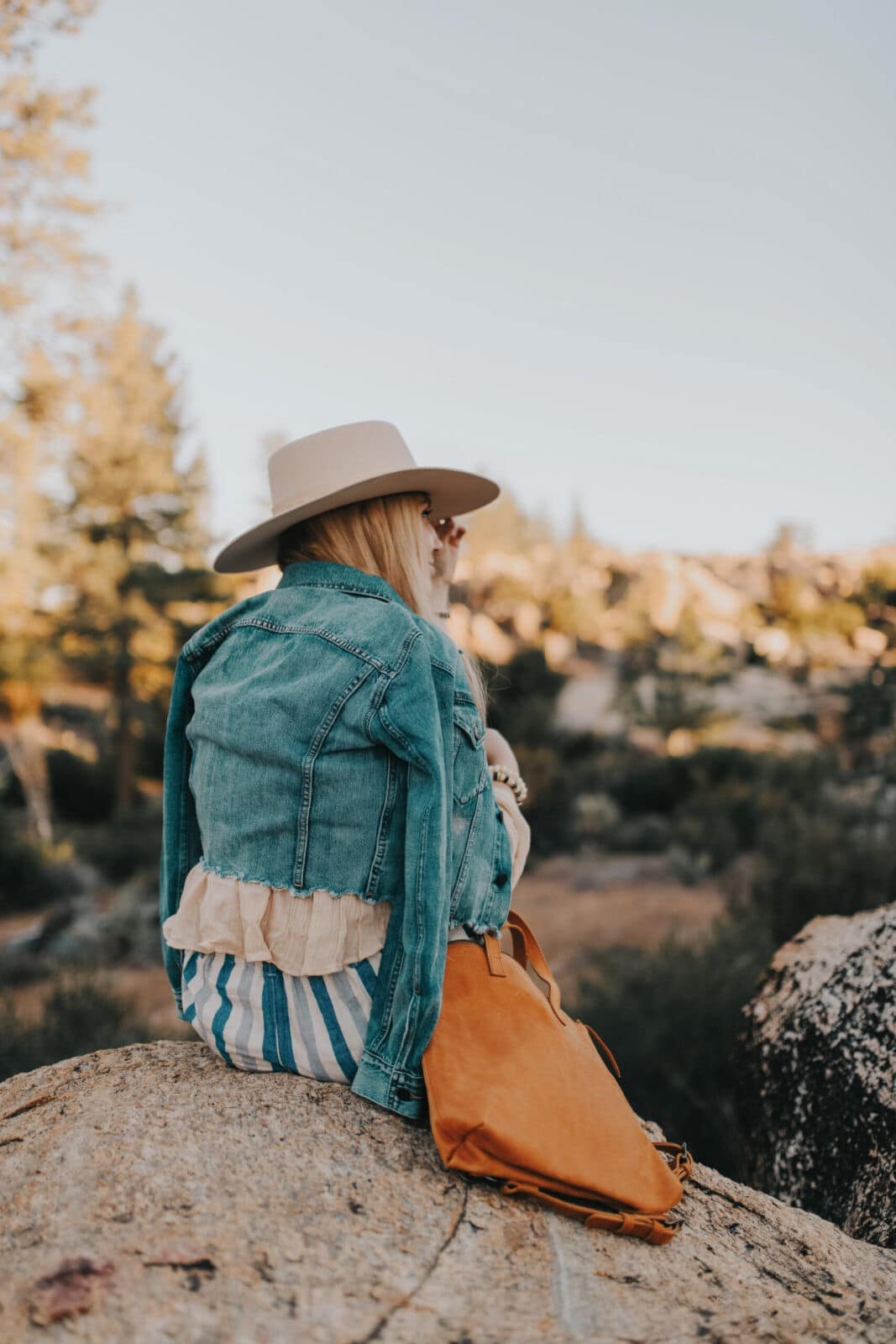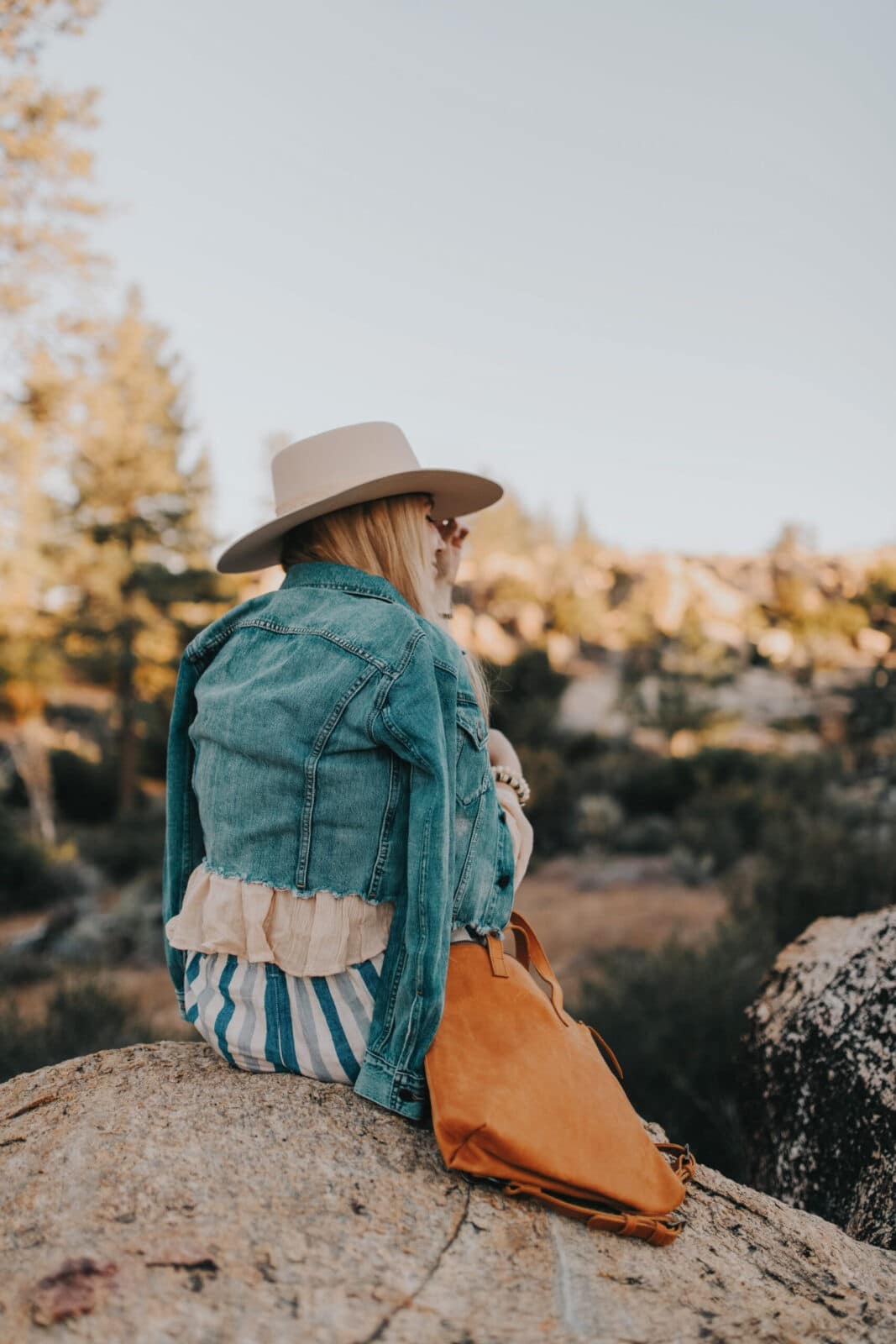 If you would have told me 2 months ago that I would be excited to spend the day in the mountains I wouldn't have believed it. Yet here I am with it being the highlight of the week. I never knew how much I would enjoy exploring in the great outdoors. The location that we are drawn to in the Angeles National Forest is about an hour to an hour half drive. It makes us feel like we are leaving the city behind. Our phones don't have signal and it has been so relaxing to be forced to unplug for a bit.
I love wearing shorts, a jean jacket, and tennis shoes when we go out. This cropped jean jacket from ABLE is a wardrobe staple for me. It's so comfortable and the crop fit feels really flattering. It's easy to throw on or take off and keep in my bag. I have been working on shopping more sustainably lately and ABLE is a brand that I have had on my radar for years. There's a tote bag I have been carrying forever that I compliments on all the item. I am always impressed with how well it was made and how it seems to get better over time.
The vision of ABLE is to make a new kind of fashion statement as a responsible consumer. The ABLE mission is to create sustainable business so that the people are not dependents on charity but a vital part of a developing economy. When you buy an ABLE product you are ABLE to provide opportunities, and the women who make our products are ABLE to have a new choice.
—
If you have any questions leave them in the comments below.
XO, CELESTE WRIGHT
[ See more STYLE posts here ]
*These items are courtesy of ABLE. All thoughts and opinions are my own.
LIKE WHAT YOU SEE? SAVE IT FOR LATER ON YOUR FAVORITE PINTEREST BOARD.