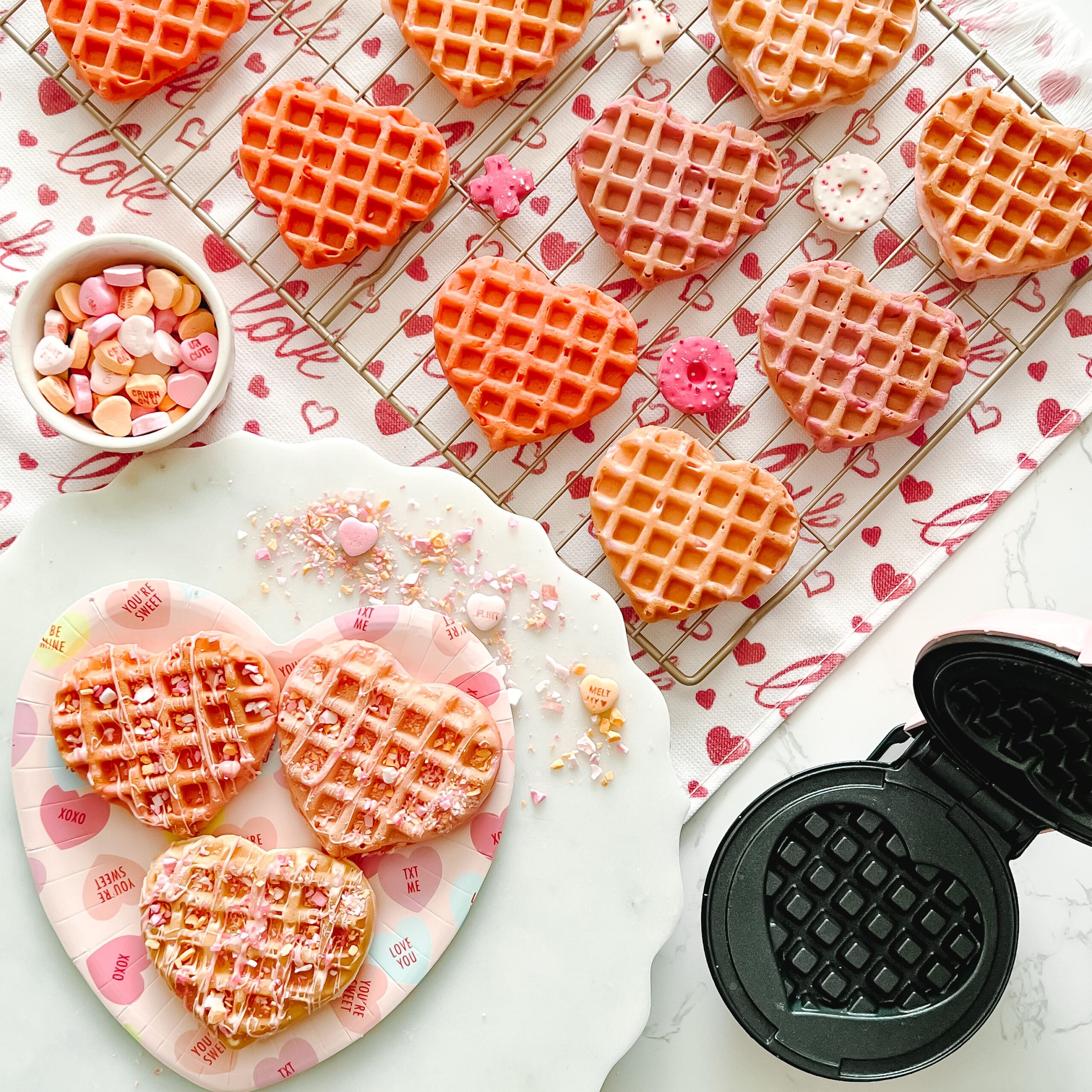 What's better than waffles? Waffles that are pink and heart shaped of course! There's something about enjoying food in fun shapes and colors that makes it taste even more delicious! Maybe it's because it makes you feel like a kid again, or maybe it just adds to the experience, either way, it somehow does. 
With Valentine's Day just around the corner, these pink heart shaped waffles are a sweet way to show someone how much you love them! Whether it's for your kids, significant other, or even your own enjoyment, these waffles are bound to put a smile on their faces. Not only are they super cute, they are super easy to make perfect heart shaped waffles every time! They're also very versatile, you can drizzle them with icing and candy bits, chocolate, or whipped cream with fresh fruit. The possibilities are endless, and the smiles and love they feel will be too!
Another great thing about these pink heart shaped waffles is that it doesn't just have to be for Valentine's Day! You can surprise those you love with these cute and delicious waffles anytime! You can whip these up for anniversaries, birthdays, or anytime you want to show how much you love someone. They are a very simple way to make any day feel extra special.
Especially with how busy we all are these days, it seems impossible sometimes to put a ton of time and effort into making breakfast extra special for those special occasions. That's what makes these waffles so wonderful—they look like a lot of time and effort was put into making them. They also double as decorations, and in the end save you time and money without settling for less. So go out there and 'wow' everyone with your amazing skills with these adorable pink heart shaped waffles!
If you have any questions about Pink Heart Shaped Waffles
leave them in the comments below.
XO, CELESTE WRIGHT