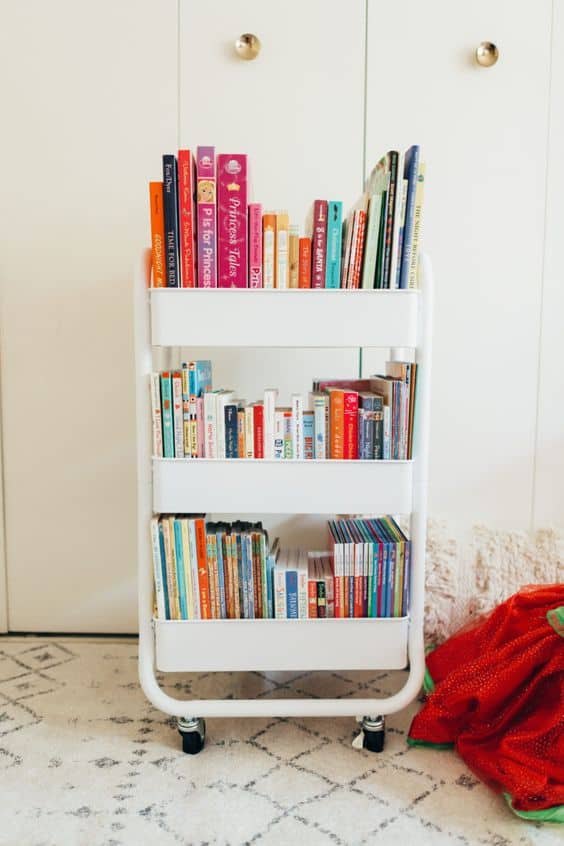 Kid Friendly Book Cart
Hi Everybody!
As a lot of you know I run to Pinterest for everything. It's basically MY google. I will go Pinterest before any other search platform. And Hubs always razzes me for it. I am not consistent with posting however. Six months ago my views were over 2 million. Then I didn't post anything for 4 months and they fell to 300 thousand. I have been picking it up since being self quarantined at home. I was looking at my Pinterest Analytics to see what you guys like the most from my blog and to my surprise this photo of my kid friendly book cart I posted almost a year and half ago went absolutely viral. It's my 2nd most popular pin EVER. Yay!
Chances are you probably already have a 3 tier metal cart in your home. And you know the possibilities are endless! We actually have a few but our most used one in our home this kid friendly book cart of ours. We still use this book cart for Lila every single day. She loves that she can move it from room to room. Also cleaning up books is SUPER easy. There is no 'pretty' order that she needs to follow. Small books on bottoms, Medium in middle, and Tall on top. So simple that my then 3 year old picked it up real quick when we introduced it.
---
Shop the 3-Tier Metal Utility Cart
Shop the 3-Tier Metal Utility Cart
---
These are a few of our favorite books in the book cart:
P Is for Princess // 5-Minute Pinkalicious Stories // Wellie Wishers – Rainstorm Brainstorm // American Girl – Blaire // My Wish for You // If You Give a Mouse a Cookie // Fancy Nancy – Shoe-la-la (Level 1 reader) // Fancy Nancy And The Mermaid Ballet
Of course there is a whole cart full! But these are some of her her favorites.
••• Check out my Amazon Idea List: Books for even more •••
---
Let me know if you convert one of your metal rolling carts into a book cart for your kiddos!
XO, CELESTE WRIGHT
---
These are a few of our favorite books:
---
LIKE WHAT YOU SEE? SAVE IT FOR LATER ON YOUR FAVORITE PINTEREST BOARD.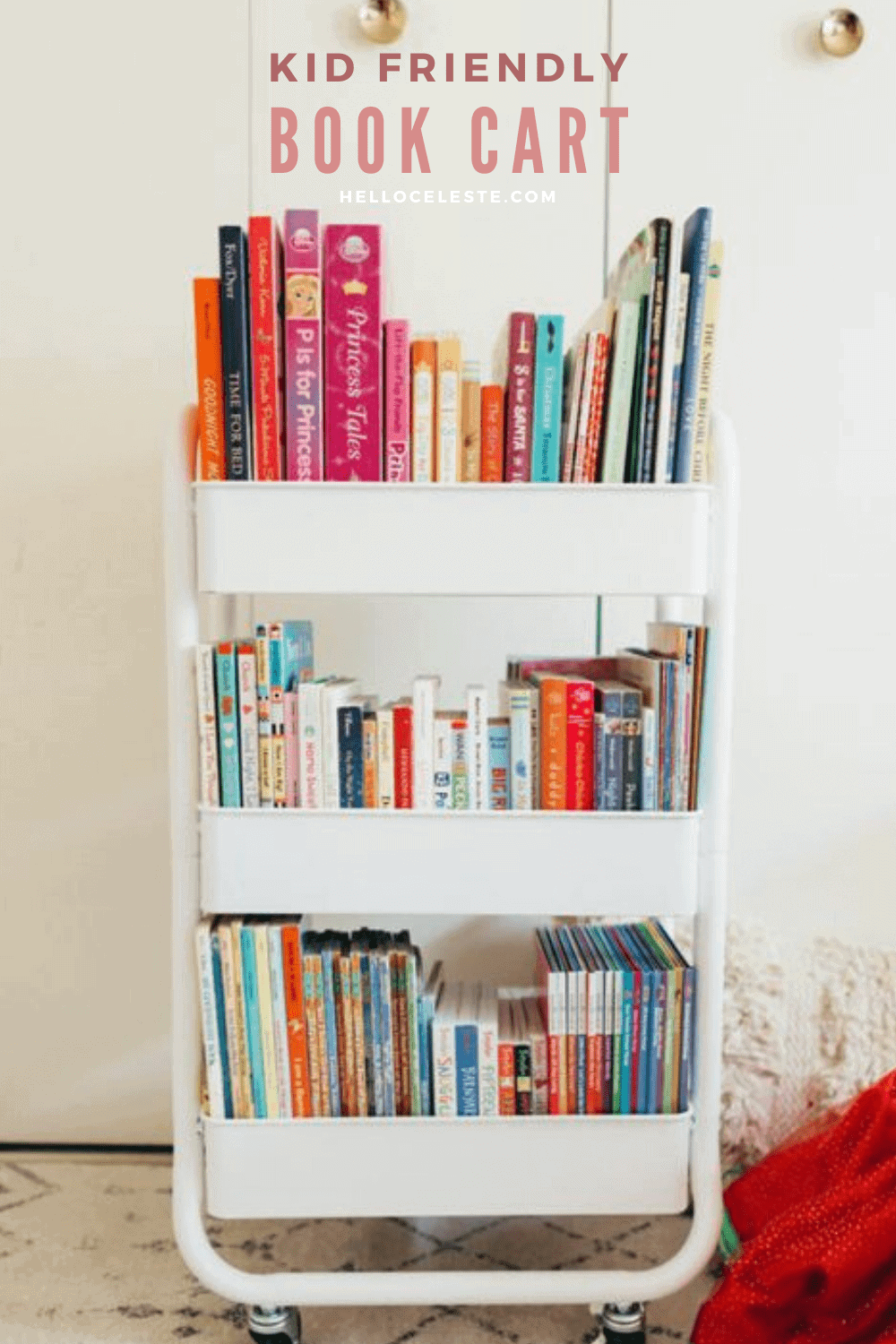 *This post contains affiliate links.