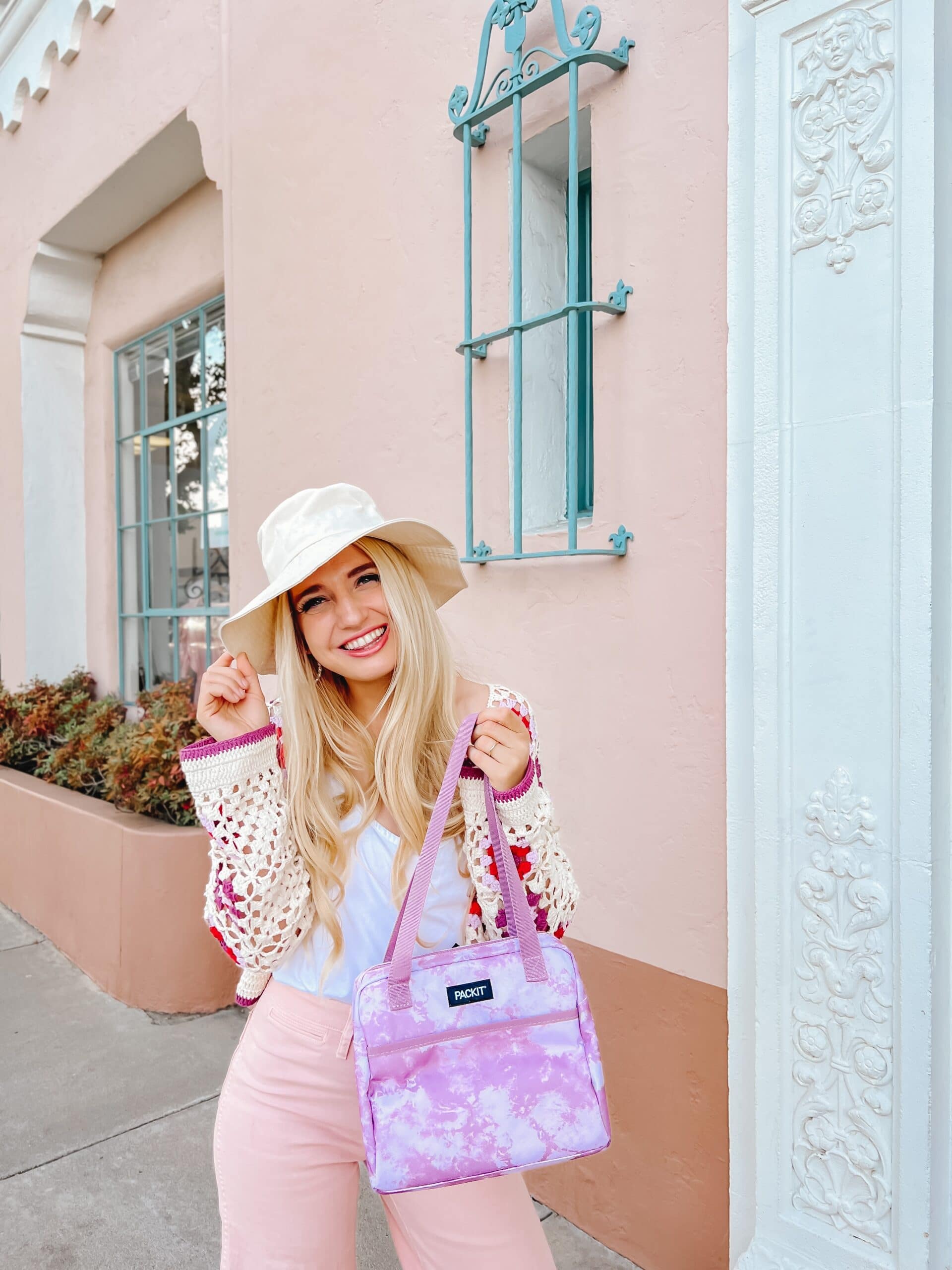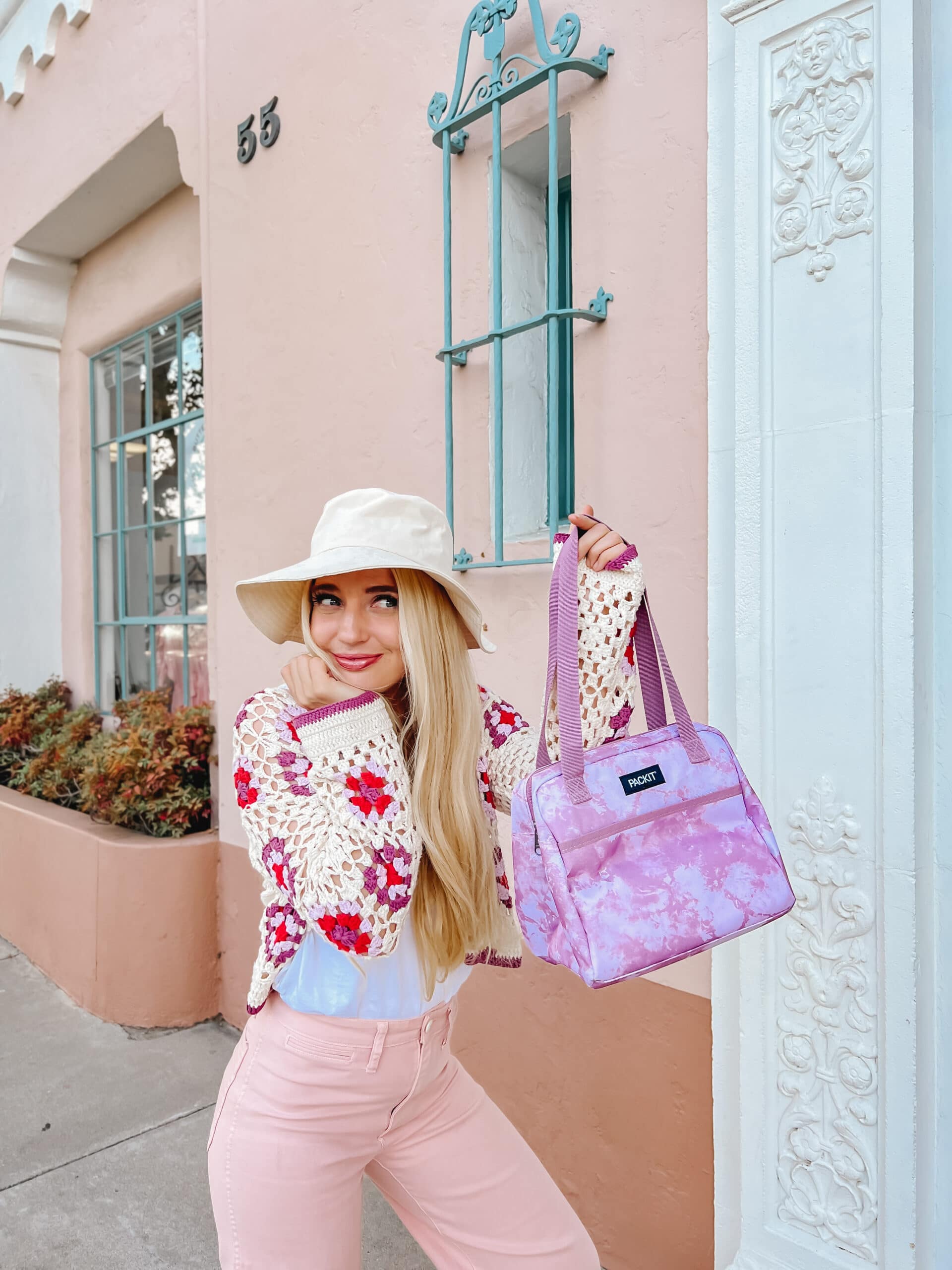 On Wednesdays it is Lila's early day from school. We have a tradition where we pack a picnic and head to the park. It has been such a sweet way to spend time together since she transitioned into school. I never want to get so busy with our own lives that we miss quality time together. A picnic has been a perfect way to chat about our days, getting fresh air, and enjoying snacks.
For our picnic snacks I love using PackIt's bento boxes because I can make the compartments exactly the size I need for the item. The lunch size bento has 3 leak-resistant dividers that you can customize every time. The snack size bento has 1 leak-resistant divider and is perfect for things like yogurt + toppings, hummus + veggies, or a picky eater who doesn't like their foods to touch. 
Then everything stays cold and fresh in my favorite PackIt lunch bags. The bentos were designed to fit perfectly. Bonus points! I love that all of  PackIt's lunch bags are able to freeze overnight! This lunch box keeps food colder longer, which means you can pack healthier foods that would spoil in other lunch boxes such as: prepared meals, salads, fruits, meats, and veggies.
The Hampton Women's Lunch Bag is perfect for any woman on the go. Whether you are taking it to the office or packing snacks for your kids, it is cute and functional.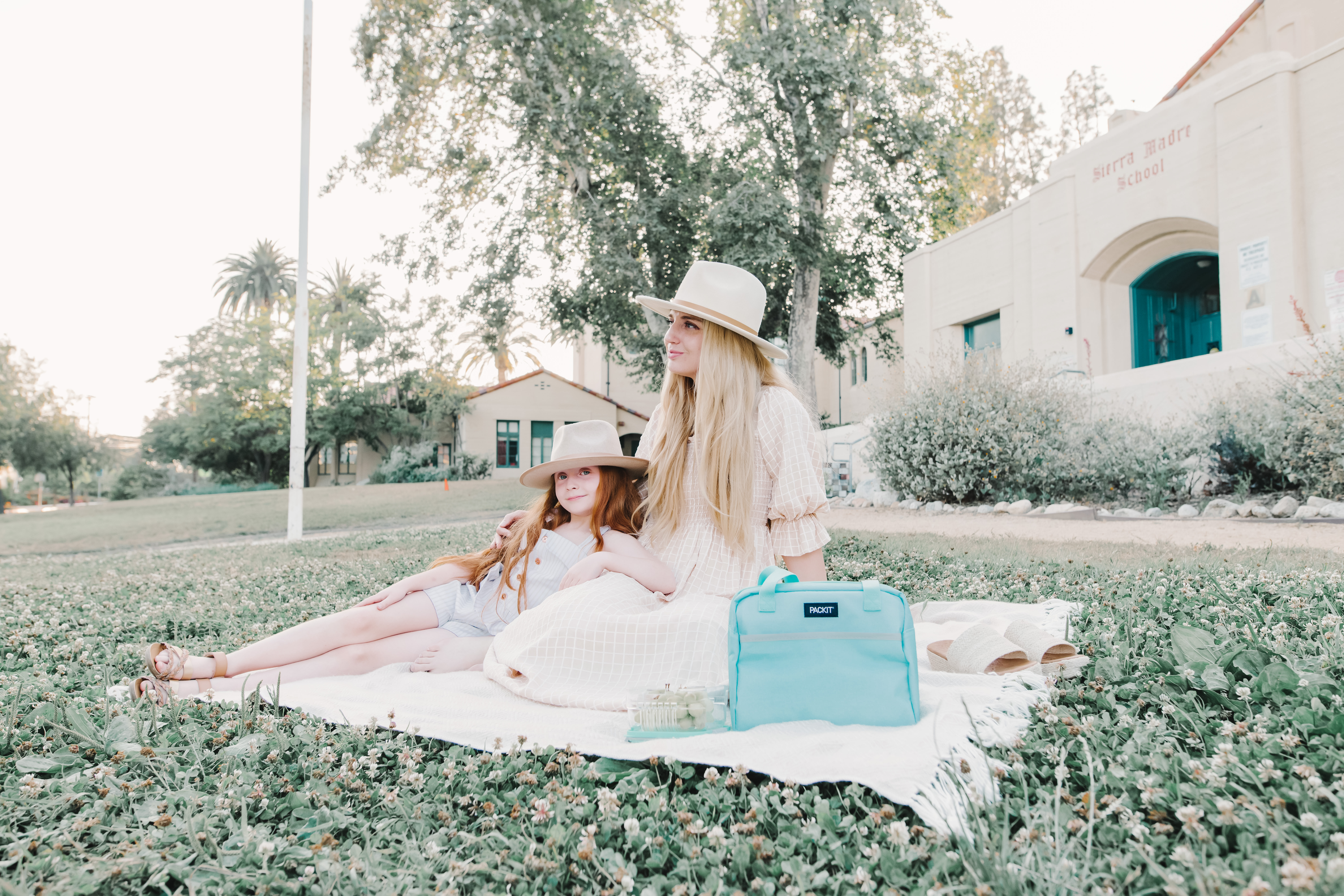 If you have any questions about Pack It's Freezable Lunchboxes,
leave them in the comments below.
XO, CELESTE WRIGHT