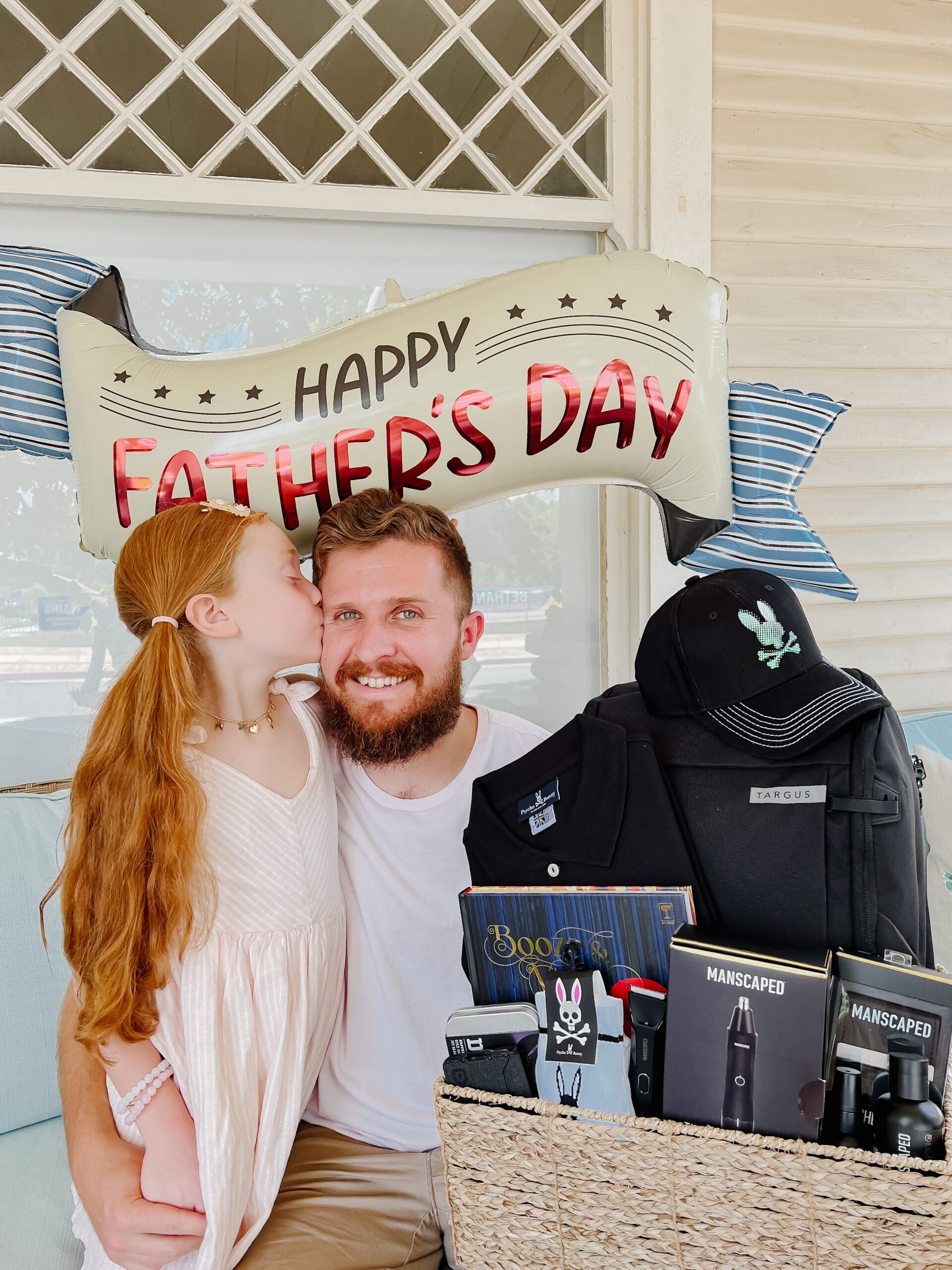 Father's Day is coming fast and I thought I'd pop on here to give you some gift ideas for the man in your life! Here are some of the hot items this season that are sure to be on his wish list!
THE TARGUS 15″-16″ Work+™ Expandable 32L Daypack increases 33%, is water-resistant, and has plenty of room for your laptop and other gear for both in and out of the office. This has plenty of pockets to keep small items close at hand, a designated water bottle pocket, and a lined ventilated side compartment to keep your spare set of shoes separate from everything else.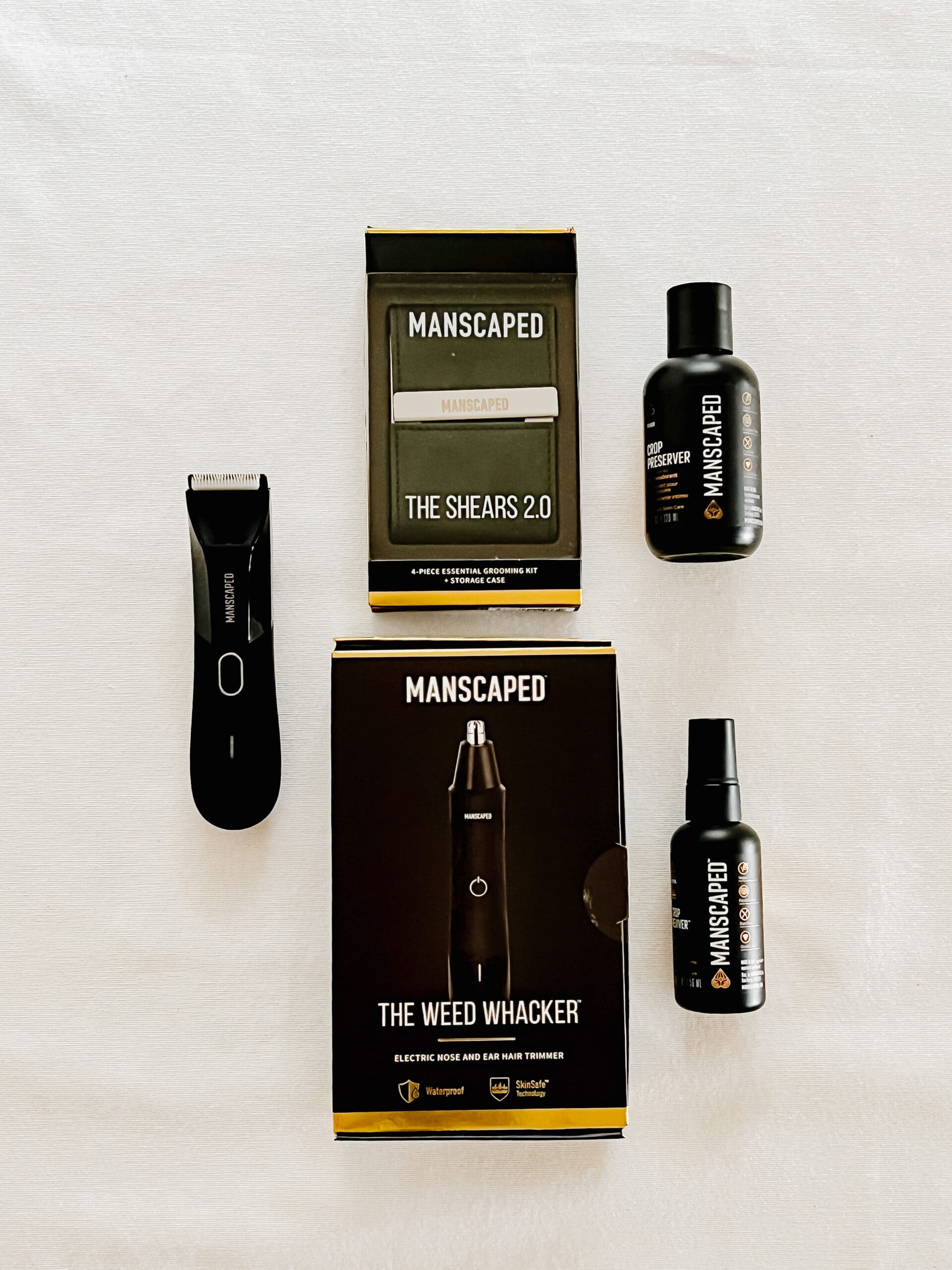 MANSCAPED:The Performance Package 4.0 Kit is designed for the male anatomy to help improve their confidence and performance as well as reduce the risk of nicks and cuts. All of their products are Vegan, made with all-natural ingredients, free of any dyes, harmful chemicals, or parabens. Opt-in for the Peak Hygiene Plan and get quarterly replenishments of your MANSCAPED products delivered to you. This kit comes with:
-Lawn Mower 4.0 waterproof, cordless body hair trimmer
-Weed Whacker nose + ear hair trimmer
-Crop PreserverTM ball deodorant
-Crop ReviverTM ball toner spray
-Magic Mat disposable shaving mats
-2 FREE GIFTS! The Shed Travel Bag and the MANSCAPED anti-chafing boxer briefs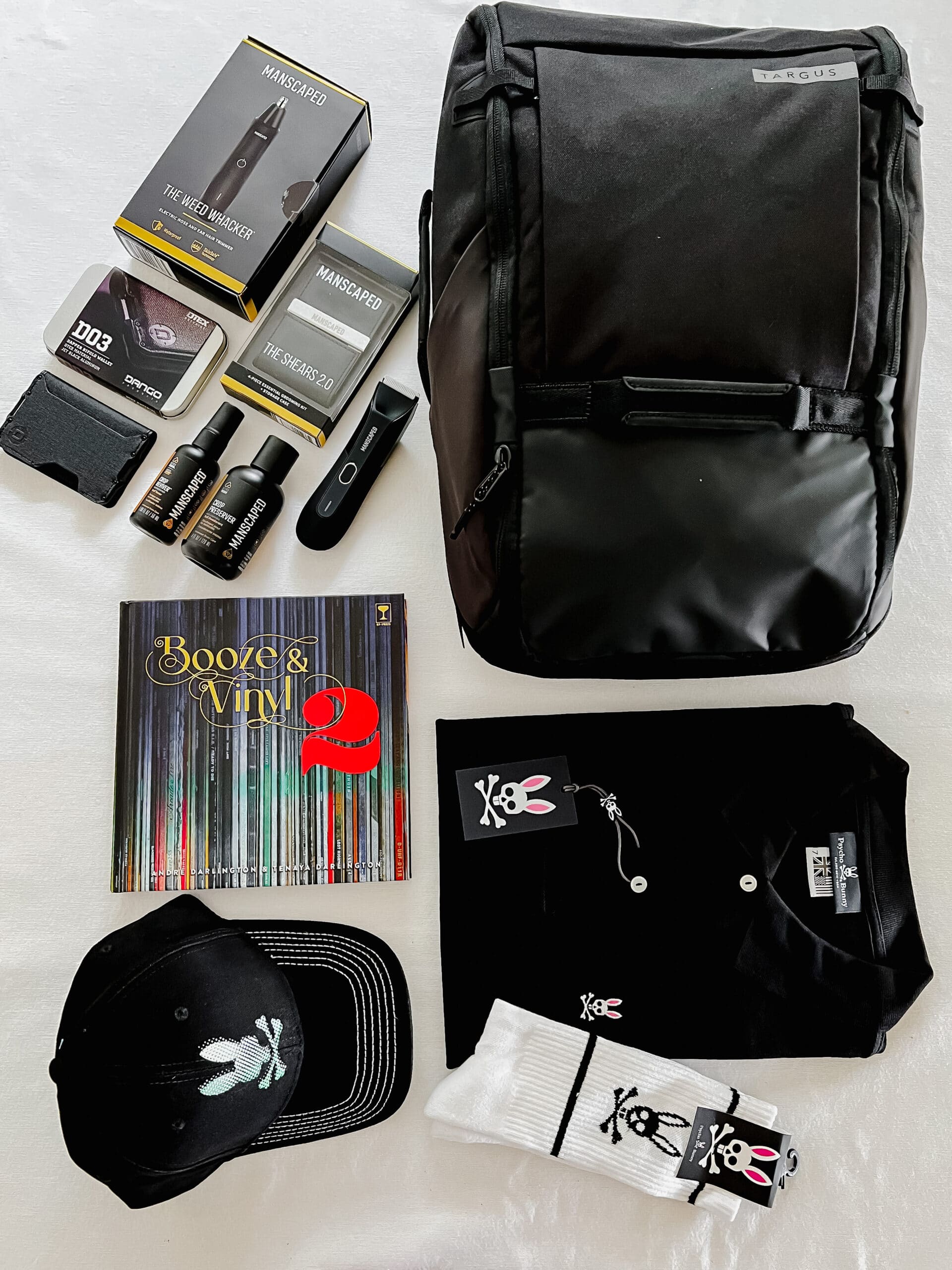 THE DANGO D03 DapperTM Wallet is a super slim and minimalist wallet that still holds an ample amount of cards and cash. It's RFID protected, CNC machined out of 6061 Aerospace aluminum, equipped with a durable and water resistant DTEX bifold pocket, and made in the USA. This wallet makes it easy to sift through cards and hold additional cash and documents.
PSYCHO BUNNY is another one of my go-to shops for Father's Day. Their Men's Classic Polo shirt is made in Peru with 100% Pima cotton, mother-of-pearl buttons, and is very comfortable with a collar that doesn't roll. The Men's Hindes Baseball Cap has a pre-bent brim with an adjustable strap and is the perfect way to add a pop of color. Last, the Men's Socks have a woven geometric pattern, bold Psycho Bunny logo, color blocked detail, and have a soft on-foot feel.
RUNNING PRESS: Booze & Vinyl 2 is an all-new collection of groundbreaking music paired with mood-setting cocktails. Create your own listening party with 70 great records—organized by theme—spanning the 1950's to today. Each entry features liner notes on the album and two cocktail beverage recipes that complement the music.
I hope this versatile list helps you find the perfect something for your man that you know he'll love! He deserves to be celebrated!
If you have any questions about How To Find The Best Products Of Spring 2022 leave them in the comments below.
XO, CELESTE WRIGHT