Healthy Halloween Protein with TruMoo Chocolate Milk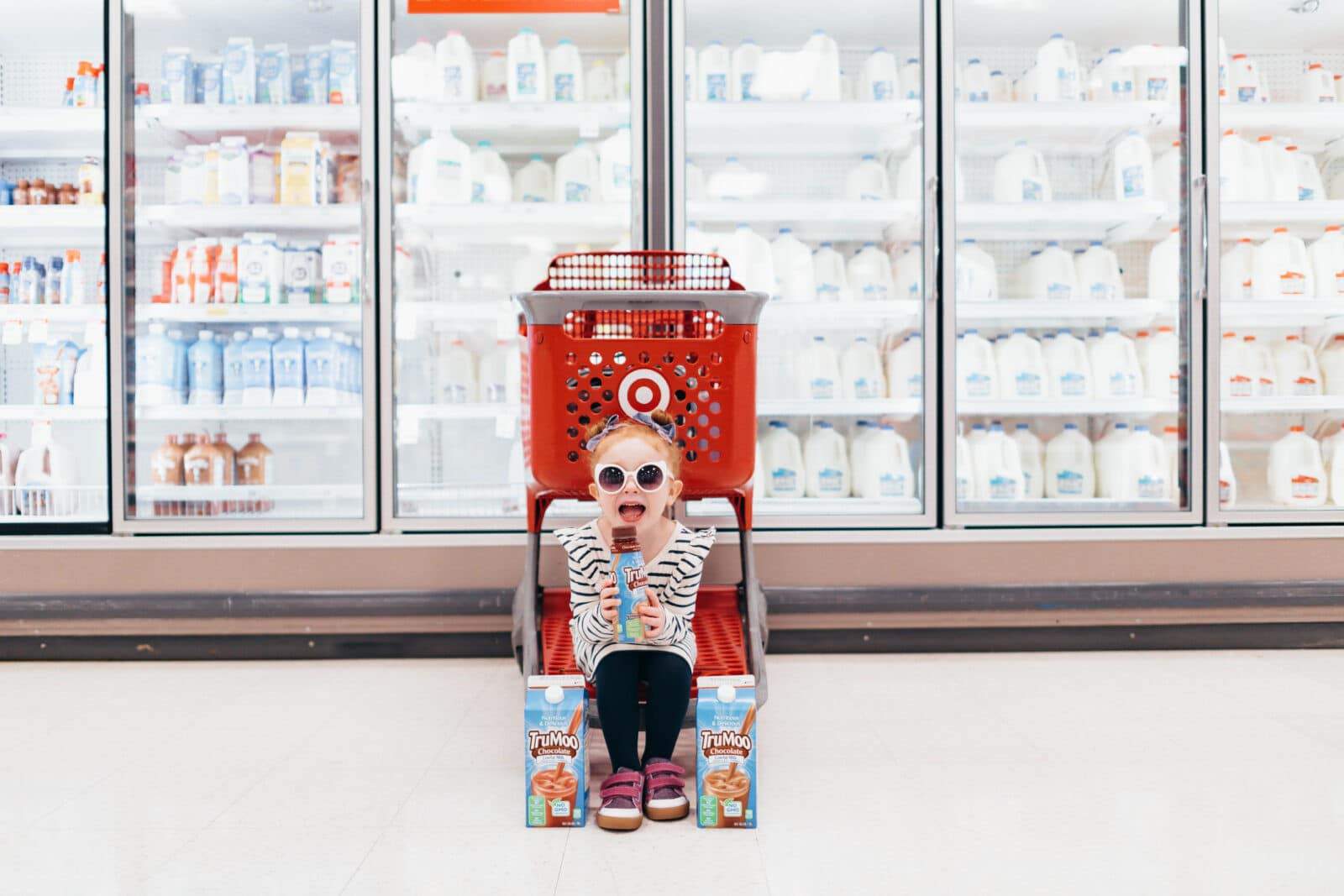 Halloween sure was a fun one for us this year. It was our first year dressing in family costumes and it was so fun. It felt like a next level Halloween experience. We trick or treated as the sun went down and since Lila has been asking to go trick or treating every day since last year, she really brought her A-game. I get so proud each time faced her fear of a 'spooky' house. She would give herself a little pep talk, drop my hand she was holding, and march up to the porch with such confidence. I loved standing back and watching her do her thing!
At the end of the night we let her eat a few pieces. She isn't too candy crazy in general, so I trusted her judgement going through her pumpkin basket and picking only her favorites. Nonetheless it was more candy than normal and as I was sneaking some of her gummy candies on the way home I knew we would need to run to the store for some better snacks for the house in the morning.
Our trip to the store landed us right in front of TruMoo Chocolate Milk. The perfect protein packed beverage fuel my depleted trick-or-treater. It is good quality nutrition in disguise as flavored milk. Made with no high fructose corn syrup, and no GMO ingredients. With 8 essential nutrients that kids need for critical development stages—making it a nutritiously delicious win-win for me and her. That's why there's truly no debate when choosing TruMoo! TruMoo = Tru taste, Tru nutrition and Tru fun.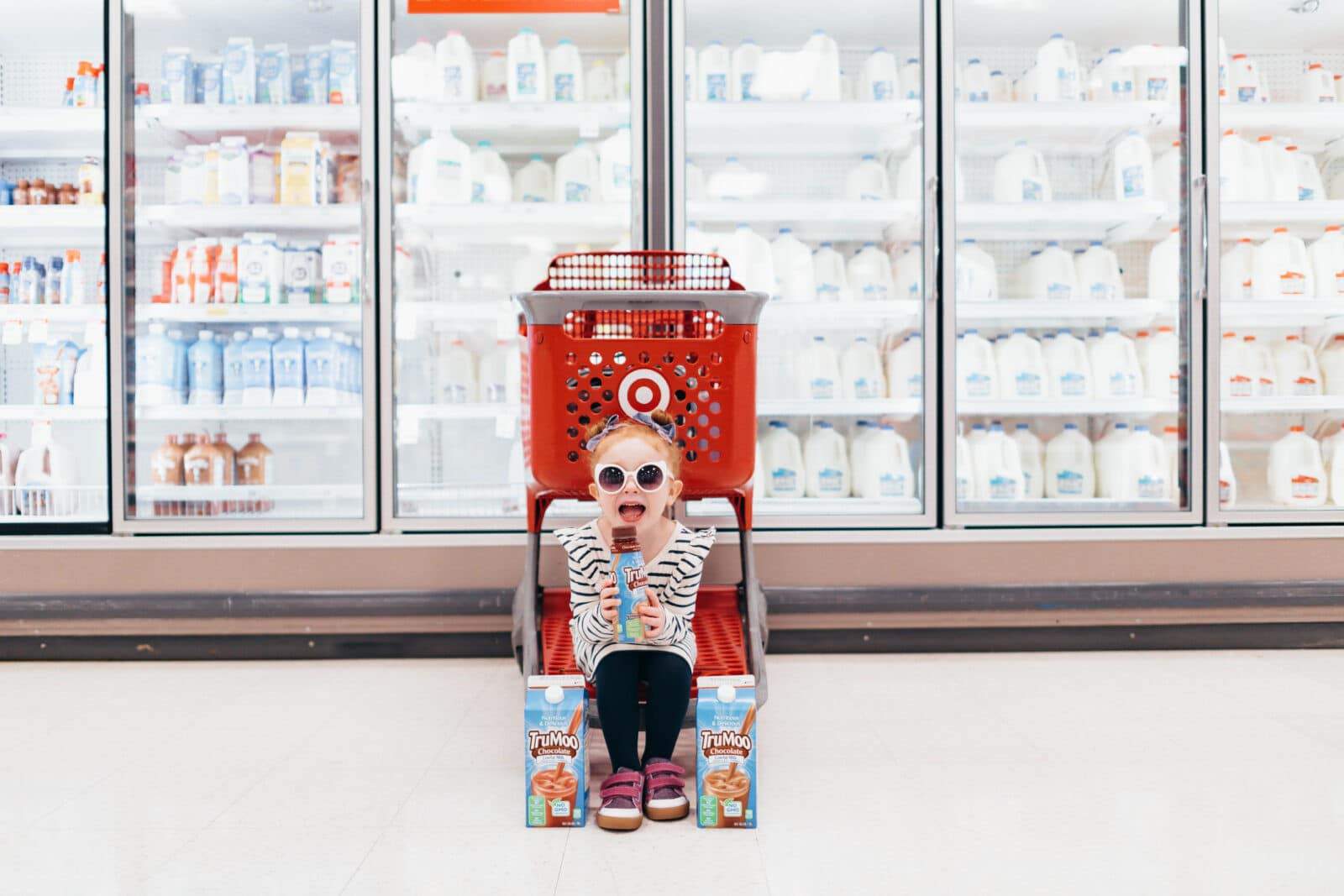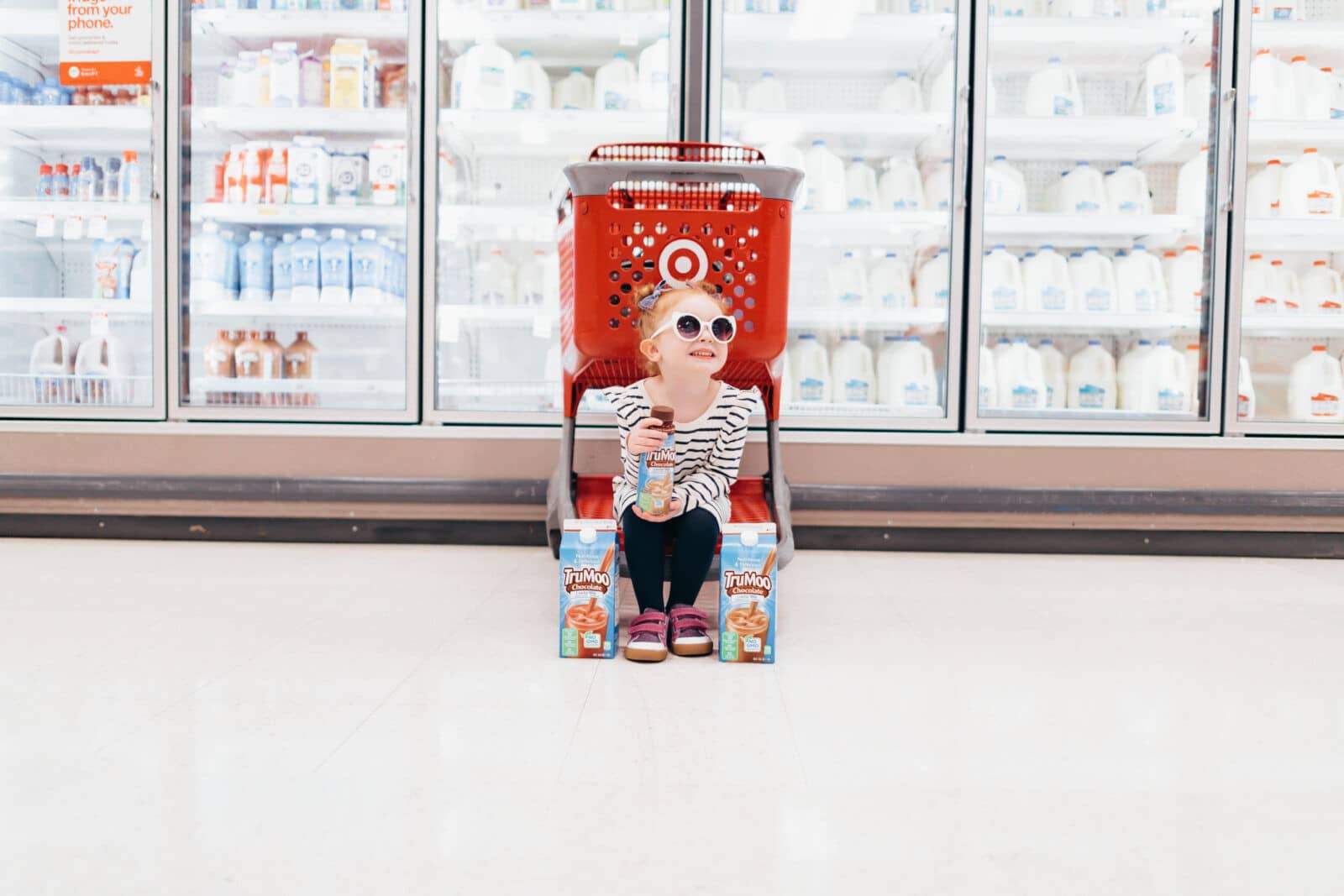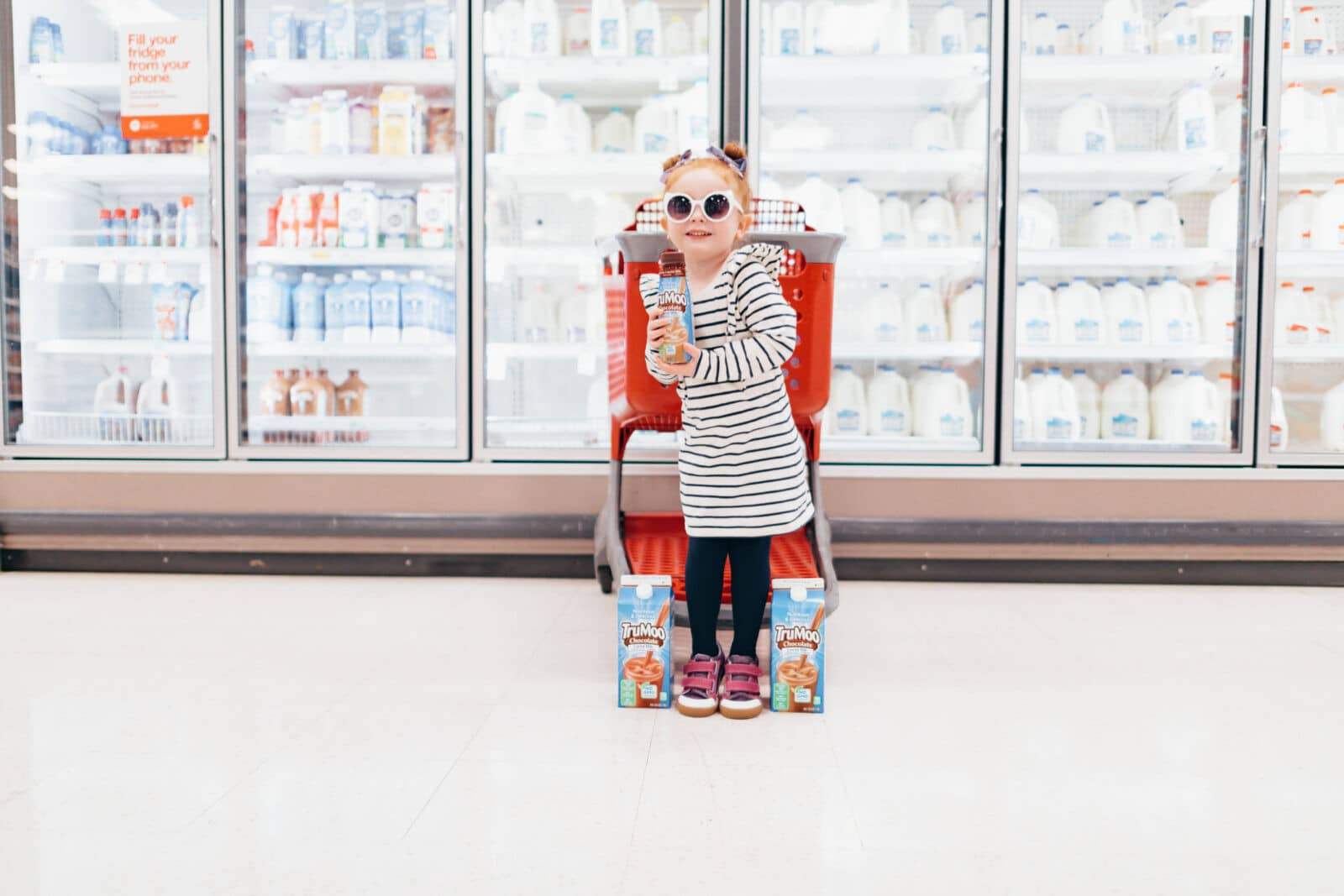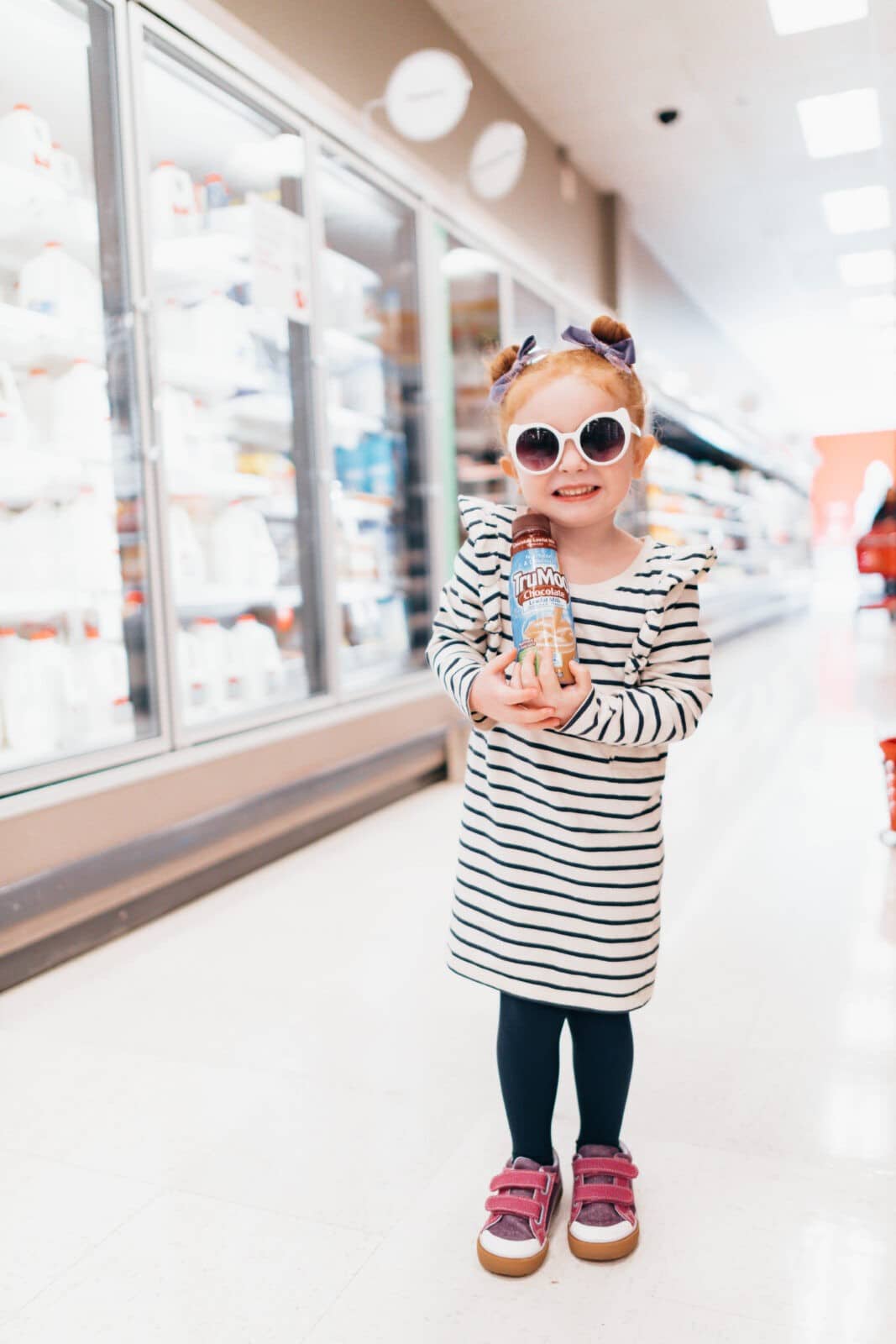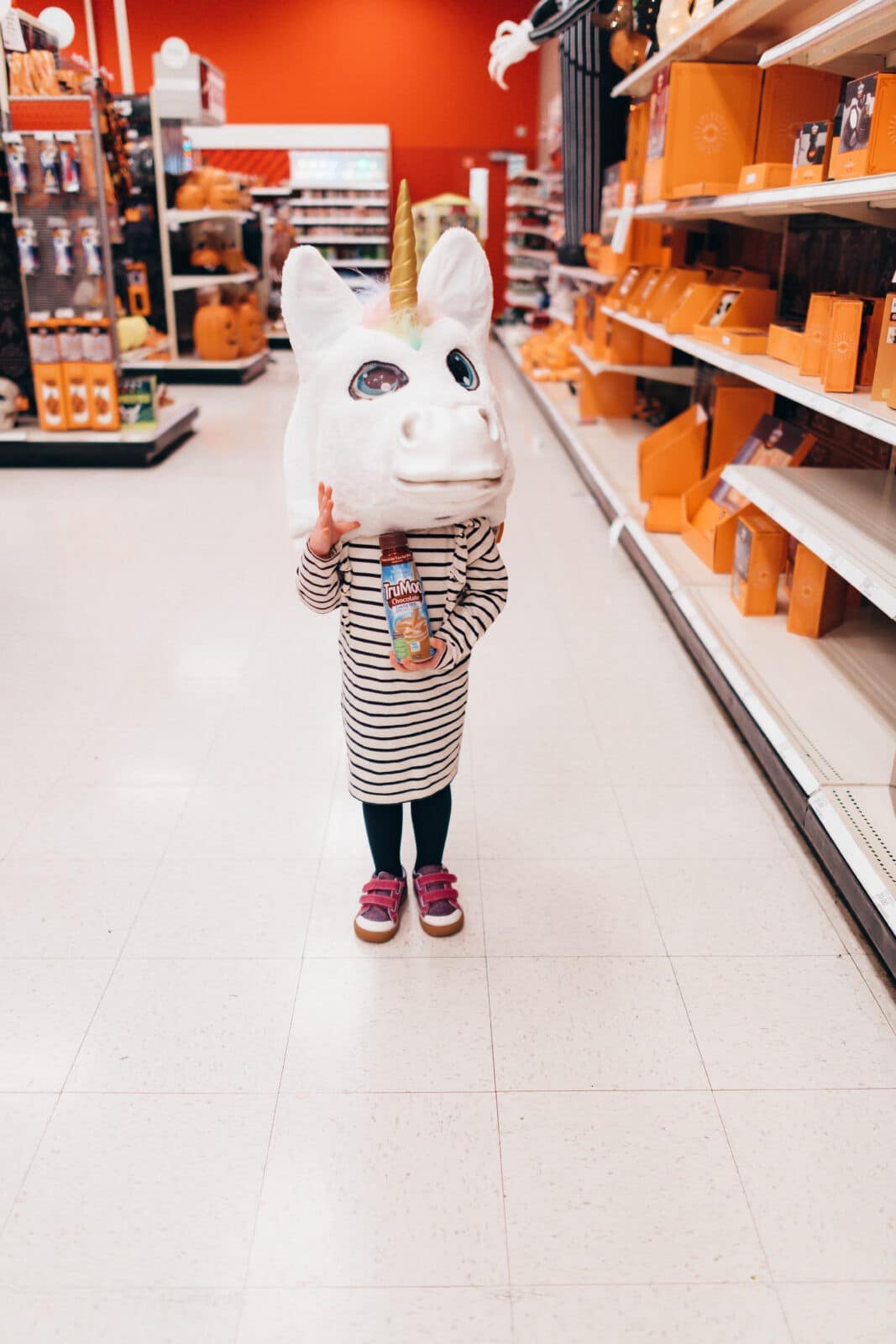 *Thank you to TruMoo for sponsoring this post. All thoughts and opinions are my own.