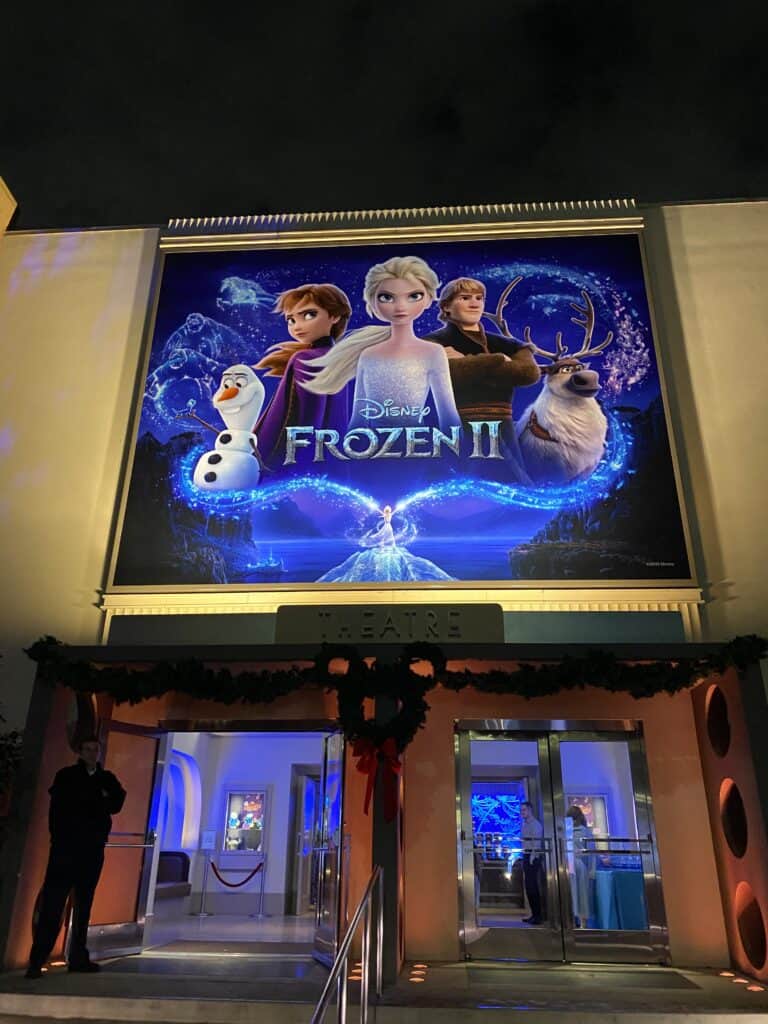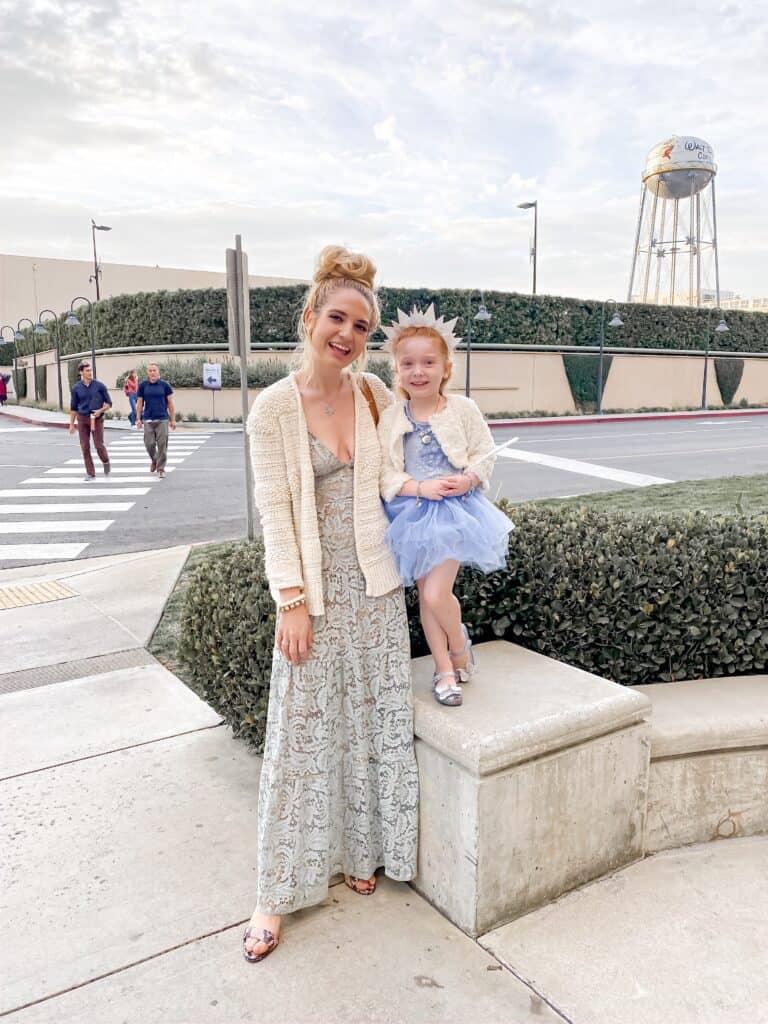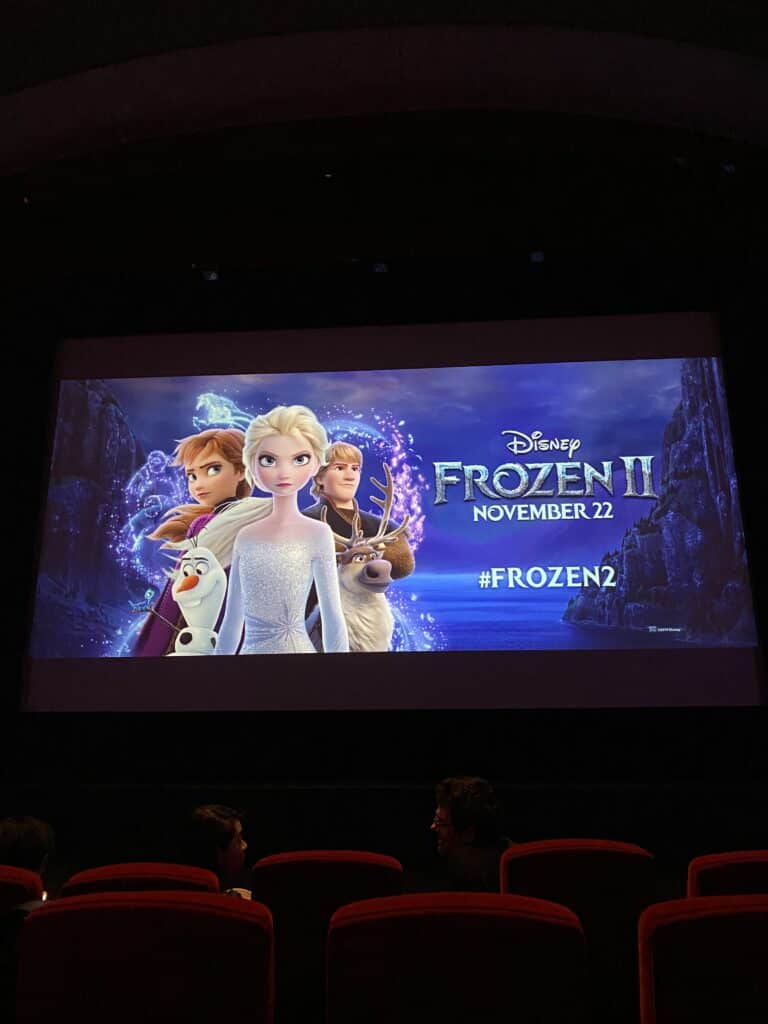 This evening we had a really special opportunity. I always freak out a little bit when I get to go to Disney Studios, but tonight it was for Frozen 2 and I have seriously been so excited for this movie for way too long now.
Before the movie we got to hang out in one of the on site cafes and enjoy some great food while checking out the new Frozen 2 mobile game. Jake and I each ate about 50 veggie spring rolls and had a great time checking out the game. Lila has already insisted that we download it for her to play at home.
After the pre screening party we walked over to the main theater which has its own amazing history, and we settled into our seats with some popcorn to enjoy the show. From the second the movie started all three of us were beyond captivated. The first Frozen is fantastic, and I won't give any spoilers, but Frozen 2 is even better, and I'm not just saying that. Lila and Jake both couldn't stop talking about it the whole way home, and we're all excited to go see it again as soon as we can.
XO, CELESTE WRIGHT