Family Movie Night With DOLITTLE DVD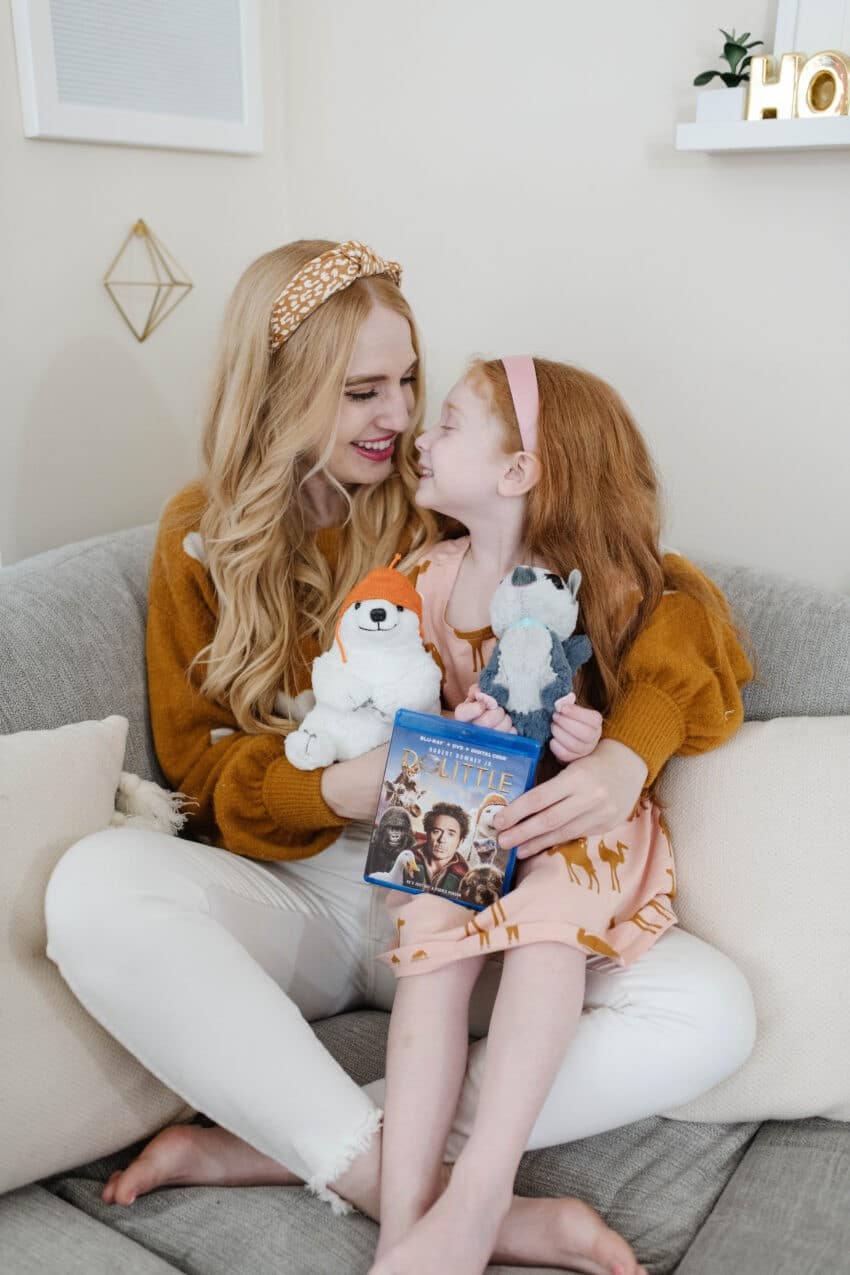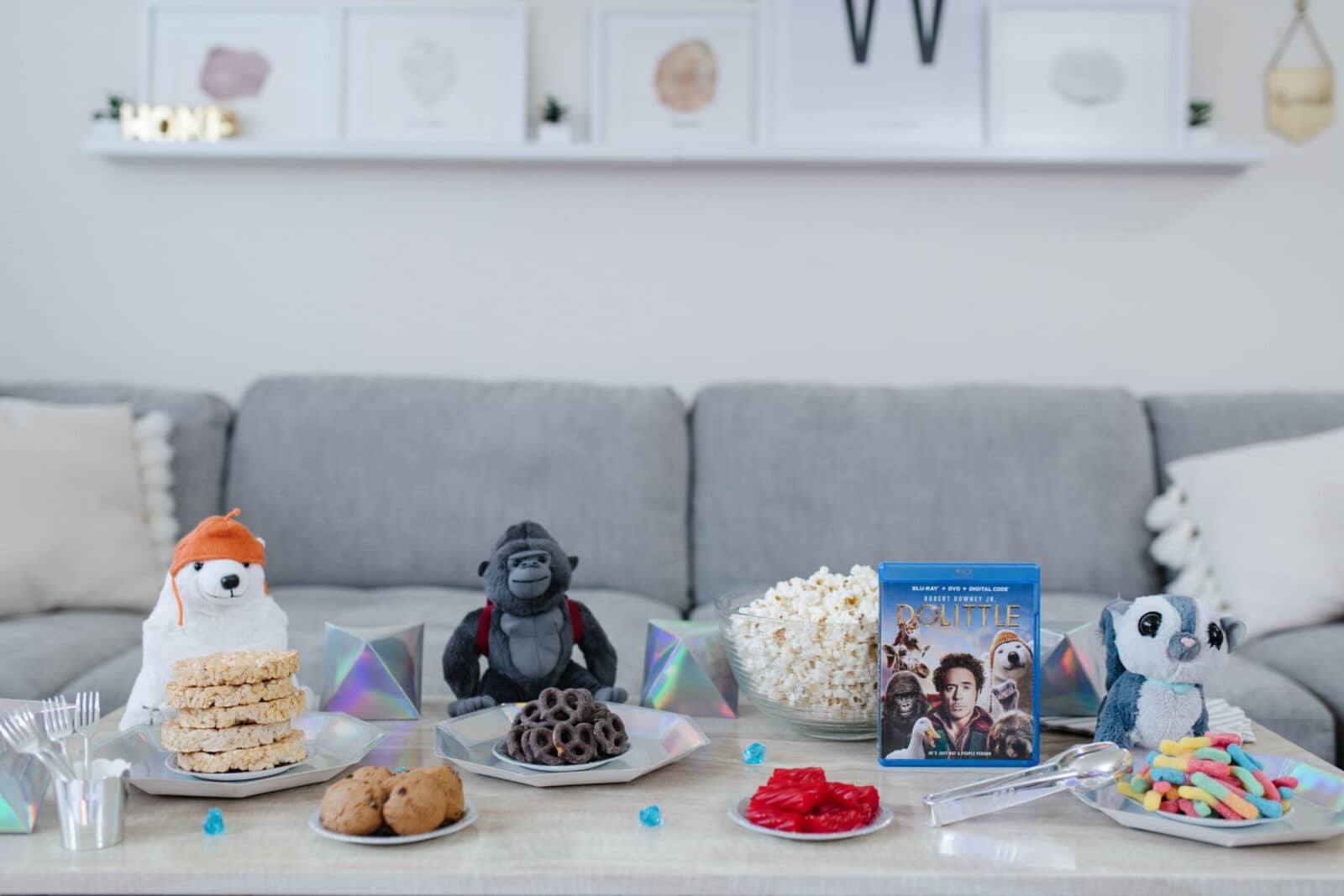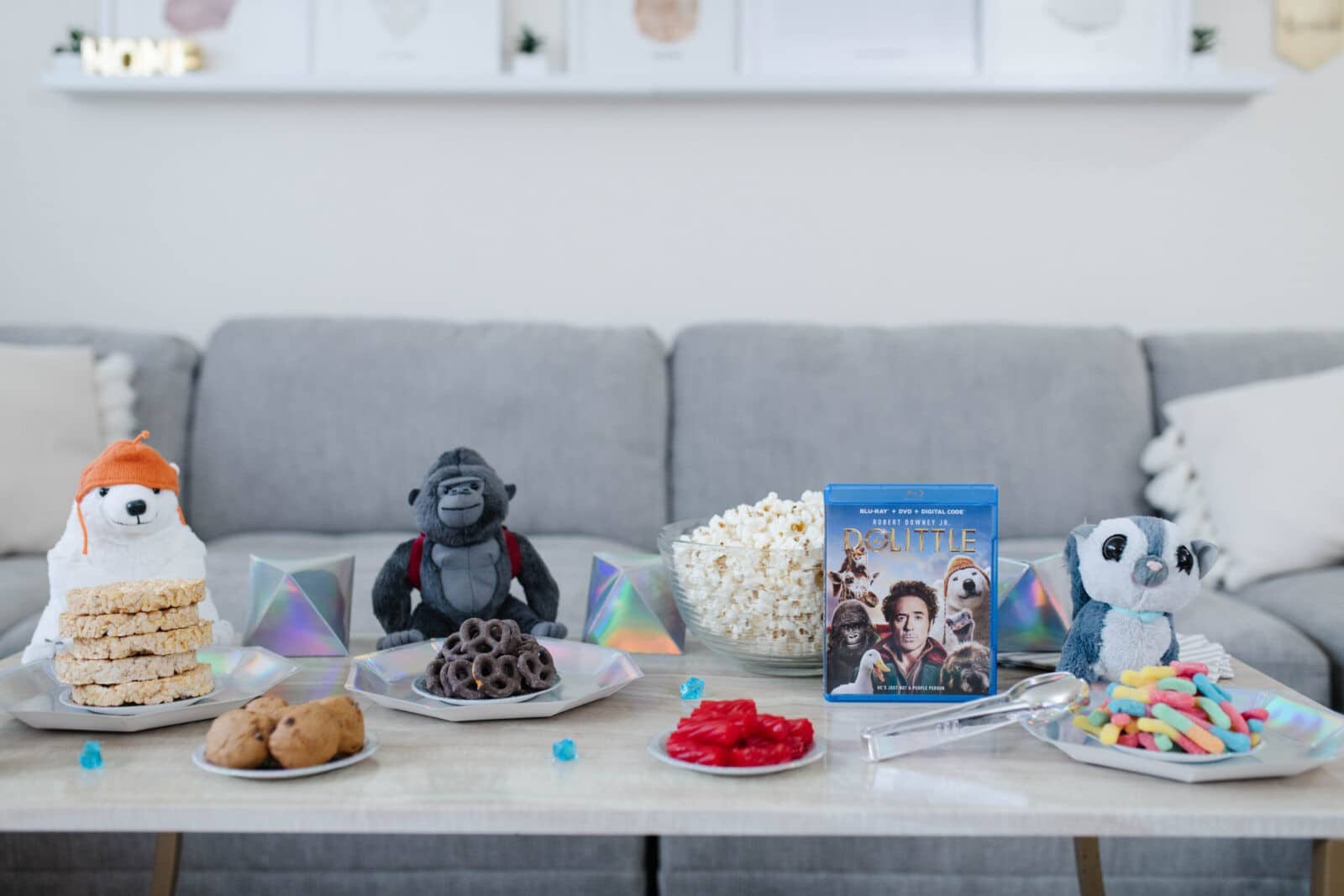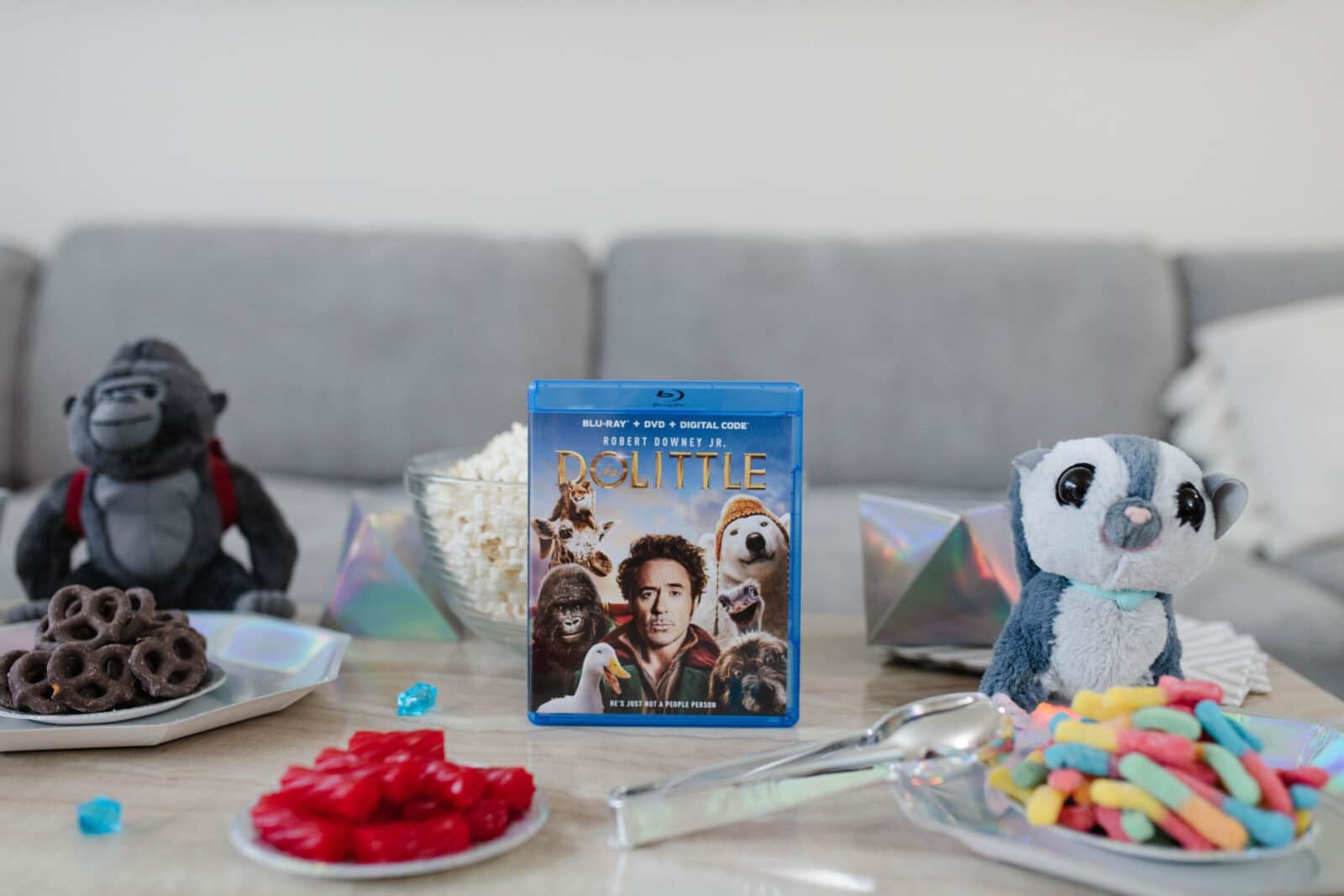 Family Movie Night With DOLITTLE DVD
It's family movie night with DOLITTLE DVD! This has been a favorite of Lila's since the first time we watched it together at the World Premiere. She has been so excited to watch it at home that when I told her it was out on DVD she squealed with joy. She loved all the animals and adventure throughout the movie. My husband and I loved it too. Which makes it a fun movie for the whole family.
This movie is all about finding your family. Family looks different for everybody. Sometimes you are born with them and sometimes you meet them along the way. Embracing your individuality is a large theme in this movie along with following your journey & chasing adventure. Not to mention the adorable talking animals.
Animal Themed Snacks For The Movie Viewing Party
On the menu for tonight's movie tonight we have
Popcorn
Licorice
Gummy Worms
Chocolate Covered Pretzels
Caramel Rice Cakes
A few of theses items were inspired by characters from the movie!
Sugar Glider – Gummy Worms
Gorilla – Chocolate Covered Pretzels
Polar Bear – Caramel Rice Cakes
My daughter adores the little sugar glider. Her name is Minnie and she says and does the cutest things. Be on the lookout for her because I am sure your kids will find her adorable as well.
WALMART DOLITTLE DVD RELEASE
When I found out that Dolittle Dvd was released at Walmart I added it to my pickup order. It is so easy to stock up on all the essentials at Walmart. Without even getting out of the car! Everything we needed for family movie night was ready, bagged, and brought out to car within minutes of arriving at Walmart. That includes Dolittle DVD! If you haven't already, be sure to try Walmart's Pickup Service or you can have them ship it directly to your home at Walmart.com
—
Now let's get the popcorn, popping! You can find Dolittle DVD in stores or online at Walmart
If you have any questions leave them in the comments below.
XO, CELESTE WRIGHT
[ See more MOVIES posts here ]
This post is part of a social shopper marketing insight campaign with Pollinate Media Group® and Universal Pictures Home Entertainment, but all my opinions are my own. #pmedia #DolittleAtWalmart http://my-disclosur.es/OBsstV
LIKE WHAT YOU SEE? SAVE IT FOR LATER ON YOUR FAVORITE PINTEREST BOARD.