When I was a little girl there was nothing I loved more than playing in my room. I remember I used to ask my mom for a space in my room and I would let my imagination run wild. It was such a special time for me and looking back I have really fond memories of that time I spent alone letting my mind wander with the help of my favorite toys in my pink bedroom.

Ever since the moment I found out I was having a baby girl I looked forward to her having play time of her own. My little Lila girl finally got a bedroom of her own when she was about 16 months. And since the day I moved her very few things in there I set on a mission to fill it with as much pink and as many toys as possible.

In her room you'll find a dress-up station with a full length mirror, a pink play kitchen, a three story pink dollhouse, and 16 cubes of meticulously organized toys. I knew I wanted to give her a floor bed so that she could cozy up on her bed with her toys and not worry about things falling. (For me personally that was always very upsetting and I wished my bed was lower.)
In a way I curated her room to appease a part of me that wanted to create a dream version of my childhood bedroom. A place where she could dress-up, play with her dolls, and let her imagination run wild.

I have always encouraged Lila to dress-up to express her creativity. I am pleased that all on her own her interest in dressing up goes beyond princess dresses. She is always asking for pieces to dress-up that are "beautiful" or "darling." She will actually say that, and it cracks me up! Meri Meri is one of our go brands for pretty much everything party/decor and I recently found their line for dress-up. The flower headdress caught my eye. It was so pink and sparkly but also unique and delicate. I knew my little lady would love it! Paired with a Confetti Tutu and Gold Star Wand– oh what fun! They even made matching dress-up for dolls and so Lila's beloved Matilda Fabric Doll gets to join in on the dress-up fun with the Flower Dolly Dress-Up Kit. Discover the full range for Dolls and Children's Dress-up collection on MeriMeri.com

Most often when making a decision about playtime I ask myself, what would I have wanted if I was her age? As long as it is not a safety concern I go with my gut and I try to give her a little bit of magic. Childhood is such a fragile thing. It shapes who you are for the rest of your life and you will look back on it later to see how certain events shaped you. I want her to look back and know that her mom loved her, that her mom always wanted her to have fun, and that her mom was always there to encourage her imagination.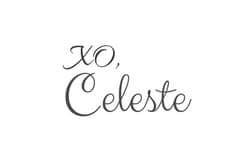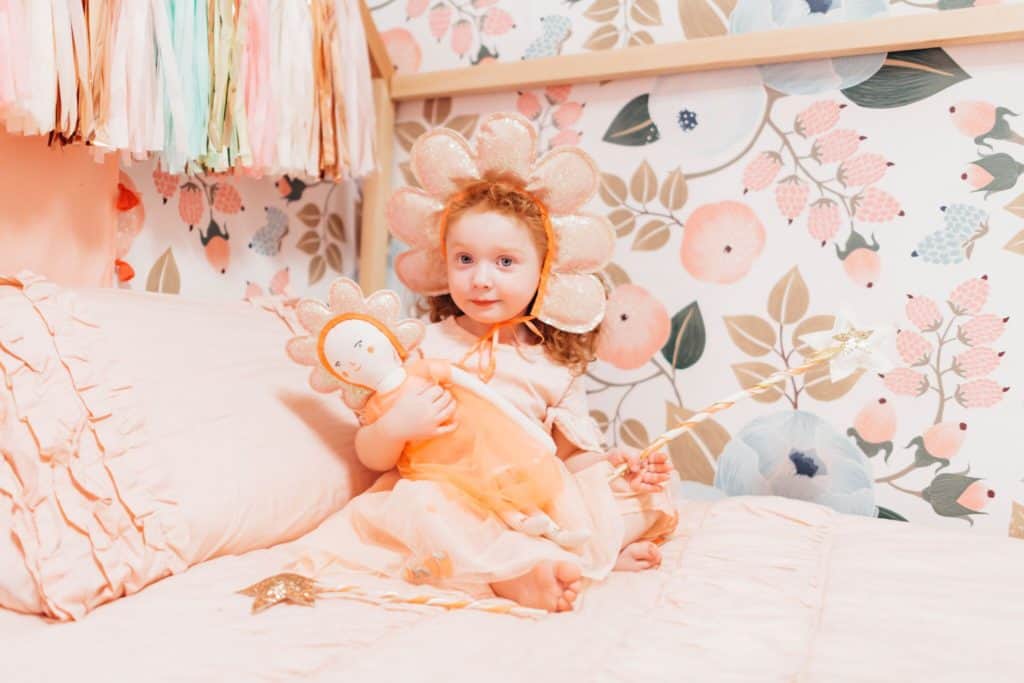 If you want to read more about dolls and dress up, see the guest post I wrote on Meri Meri Party's site, here.