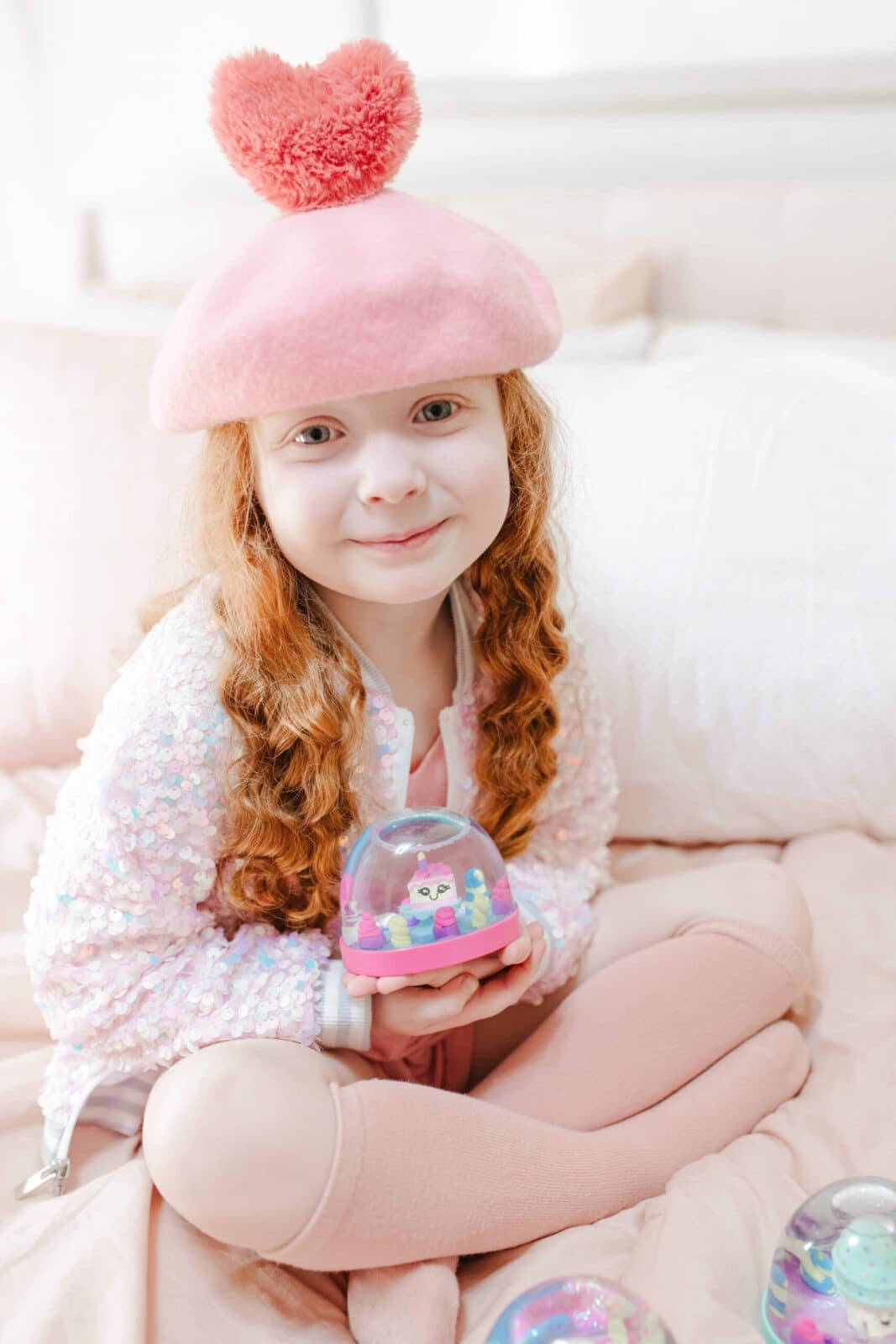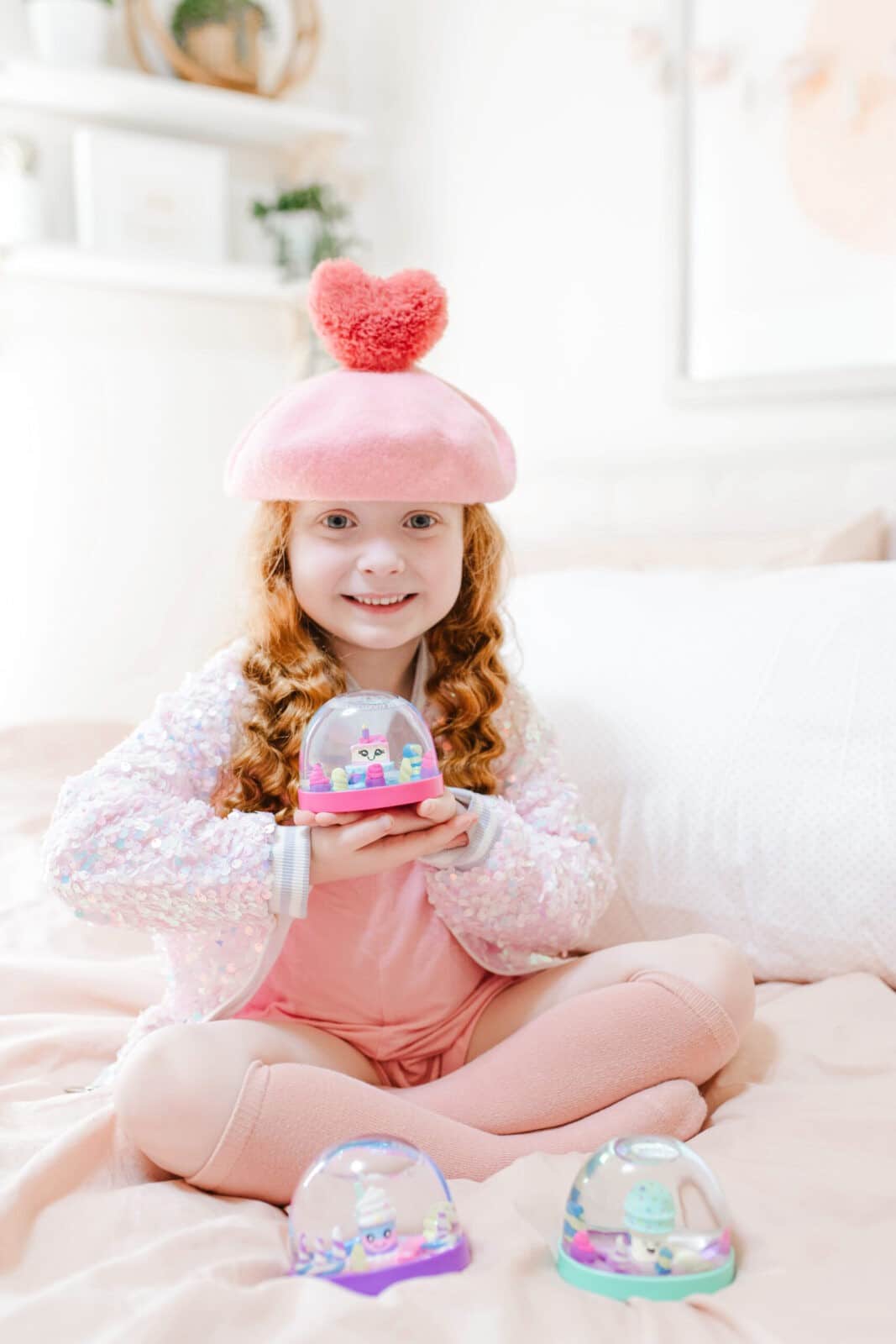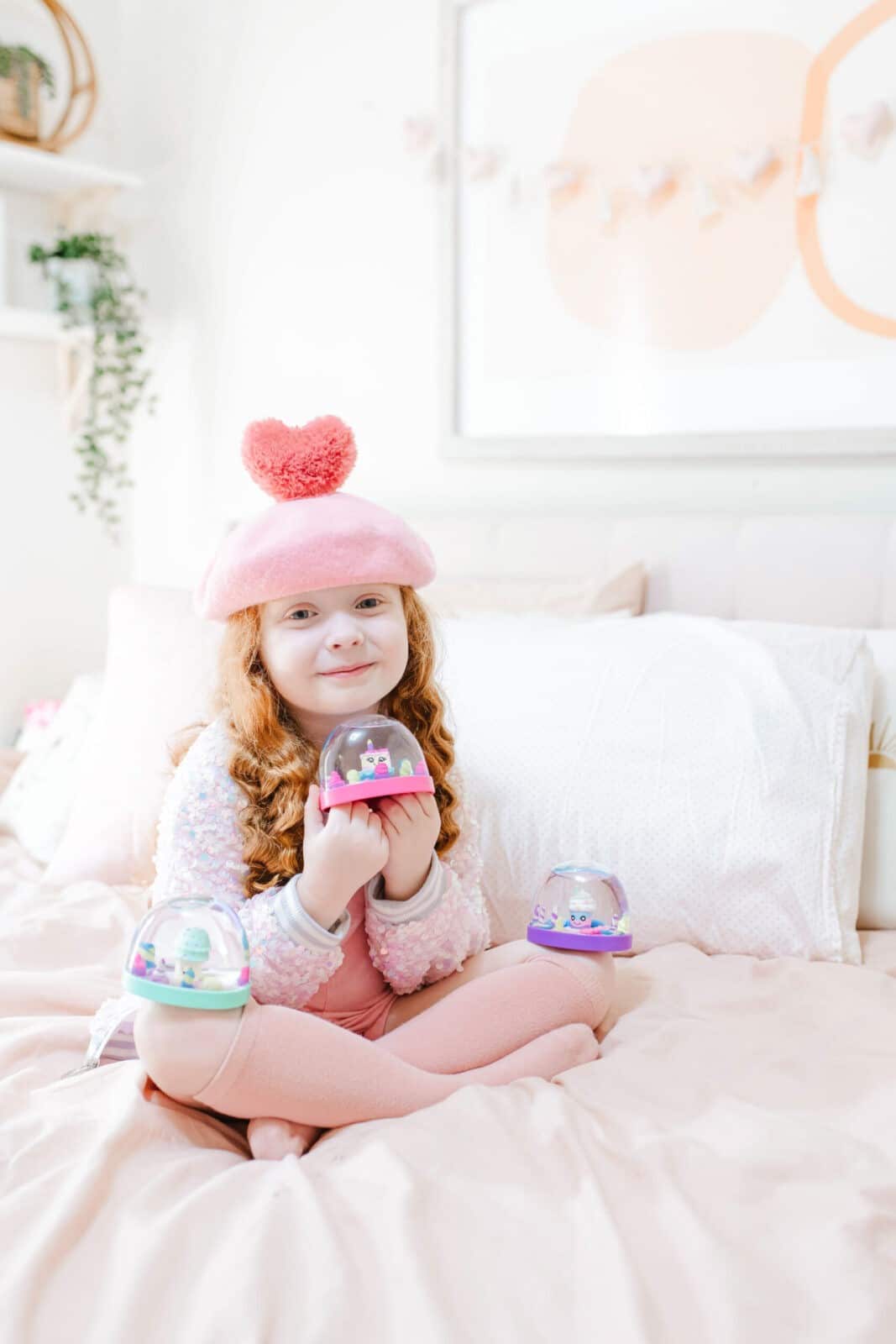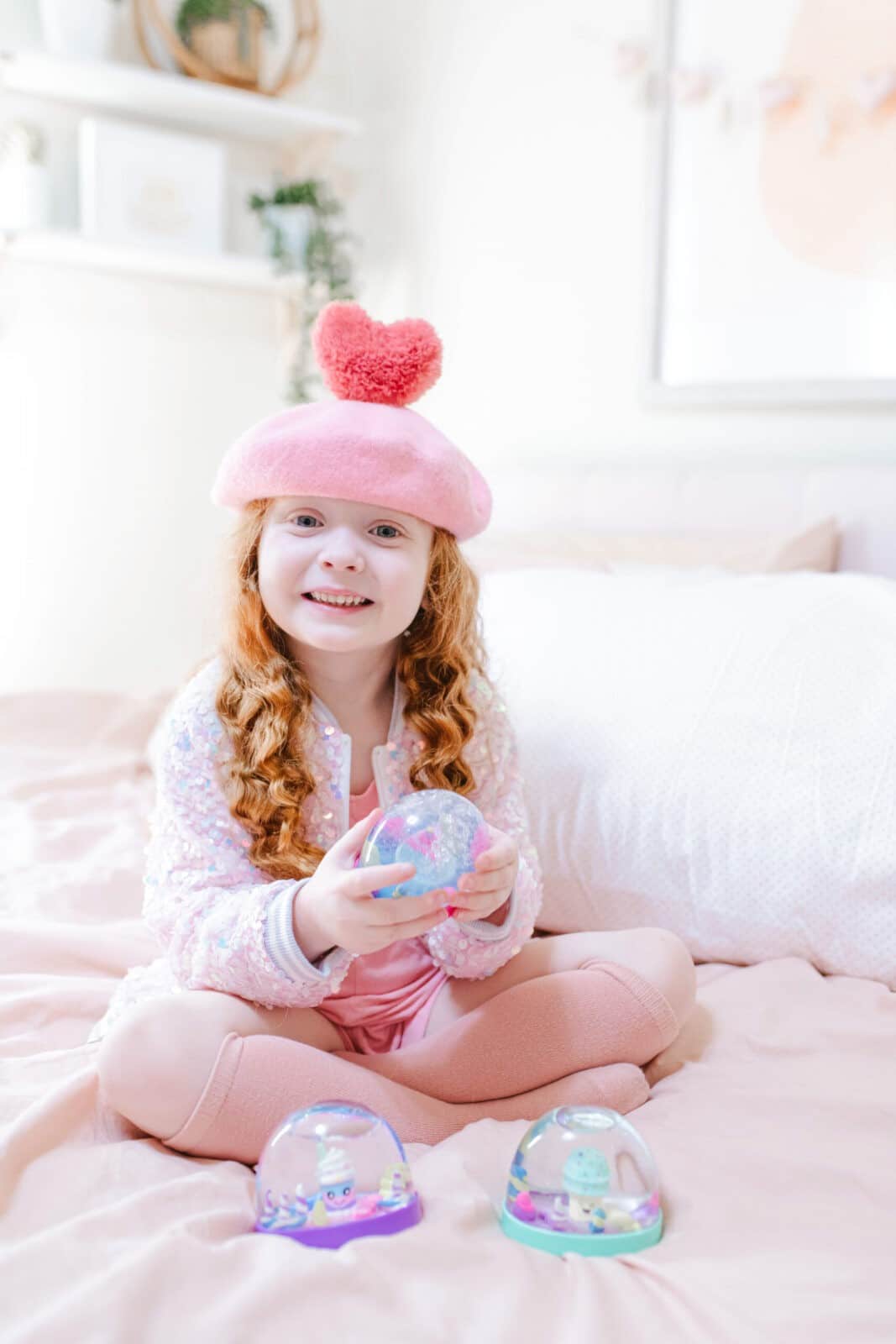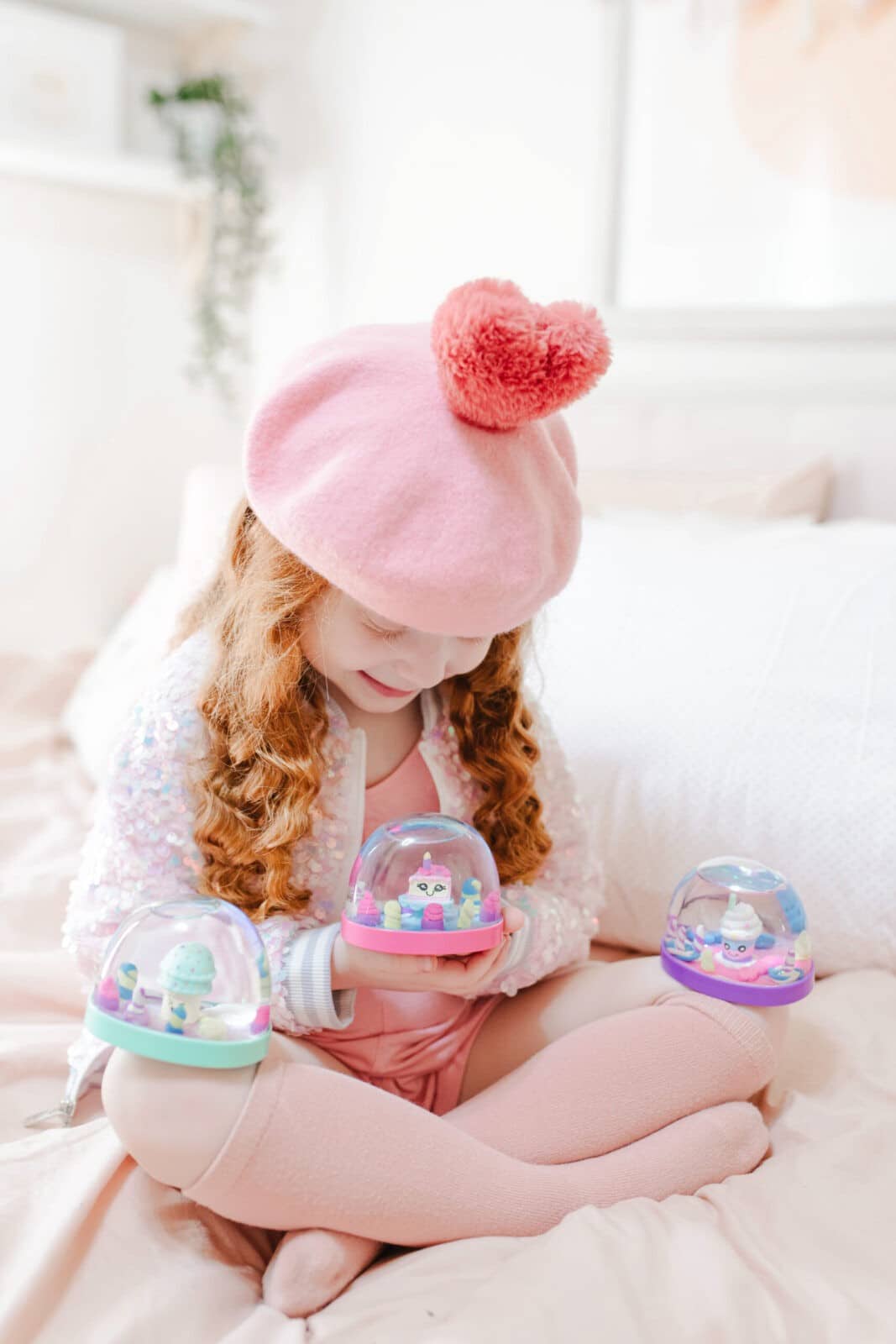 DIY Dessert Themed Snow Globes
Hi Everybody!
A couple days ago we started a craft project of DIY Dessert Themed Snow Globes. It is something that Lila has been asking to do for a while. She loves snow globes and has a collection in her room. When she found out we could make our own she was so excited. We chose to make dessert themed snow globes. Lila loves desserts and also loves pastels.
We got this handy kit from Amazon that had all of the materials. It literally came with everything. All you have to do is mold the clay to make the decorations you want inside. It comes with instructions to make some easy and kid friendly patterns.
We would not be happier with how our snow globes turned out. They are now proudly showcased in Lila's bedroom. Below is all the information on the affordable and well made kit that we purchased.
Creativity for Kids Make Your Own Water Globes Sweet Treats
Create 3 DIY Dessert Themed Snow Globes
DIY SNOW GLOBES – Create sweet and colorful water globes! Everything you need to make 3 separate water globes is included. Creating your own snow globes is made easy with kid-friendly plastic globe design and included glue to prevent any leaks

SWEET TREAT WATER GLOBES – Making a dessert themed snow globe is easy with the bright colored clay (neon pink, neon yellow, neon violet, bright blue, and white), sparkly glitter and sweet figurines (a birthday cake, milkshake and an ice cream cone) provided. Use your creativity to make your snow globes look how you want or use ideas provided on the step by step instructions for extra fun.

SLUMBER PARTY FUN – It's fun to craft together! Just add imagination to create 3 unique snow globes. Make this unique craft experience the next big hit at your next small group activity, sleepover, slumber party or play day

SENSORY TOYS – Sensory, Tactile, and fun! Working with clay is a great way to promote creativity, hand eye coordination and fine motor skill development. The repetitive motions of clay play provide a calming crafting experience for girls and boys

ARTS AND CRAFTS FOR KIDS – Have fun while building creative confidence! This craft activity allows for imagination and creativity to take the lead with a unique, tactile activity. Since 1976, Creativity for Kids has created innovative craft experiences designed to stimulate and encourage natural creativity. This craft for girls and boys is recommended for ages 6 – 96
Create 3 DIY Dessert Themed Snow Globes
—
If you have any other questions leave them in the comments below.
XO, CELESTE WRIGHT
[ See more Crafts posts here ]
LIKE WHAT YOU SEE? SAVE IT FOR LATER ON YOUR FAVORITE PINTEREST BOARD.
*This post is made in collaboration with Faber Castell. All opinions are my own.