If you need me I'll be in the backyard soaking up some sun and writing love notes to my favorite ladies. Something that I really love is getting mail. There is something so lovely and timeless about it. I do my best to send snail mail when I can, because I know receiving a little something in the mail goes a long way. When I heard about the Celebrate Divine Women box by
Divine Chocolate I knew I needed one in my life STAT. The box comes with everything you need to send a little love someones way… a card, a chocolate bar, and confetti.
Now it's your turn to spread some love around… Join the movement at celebratedivinewomen.com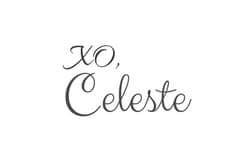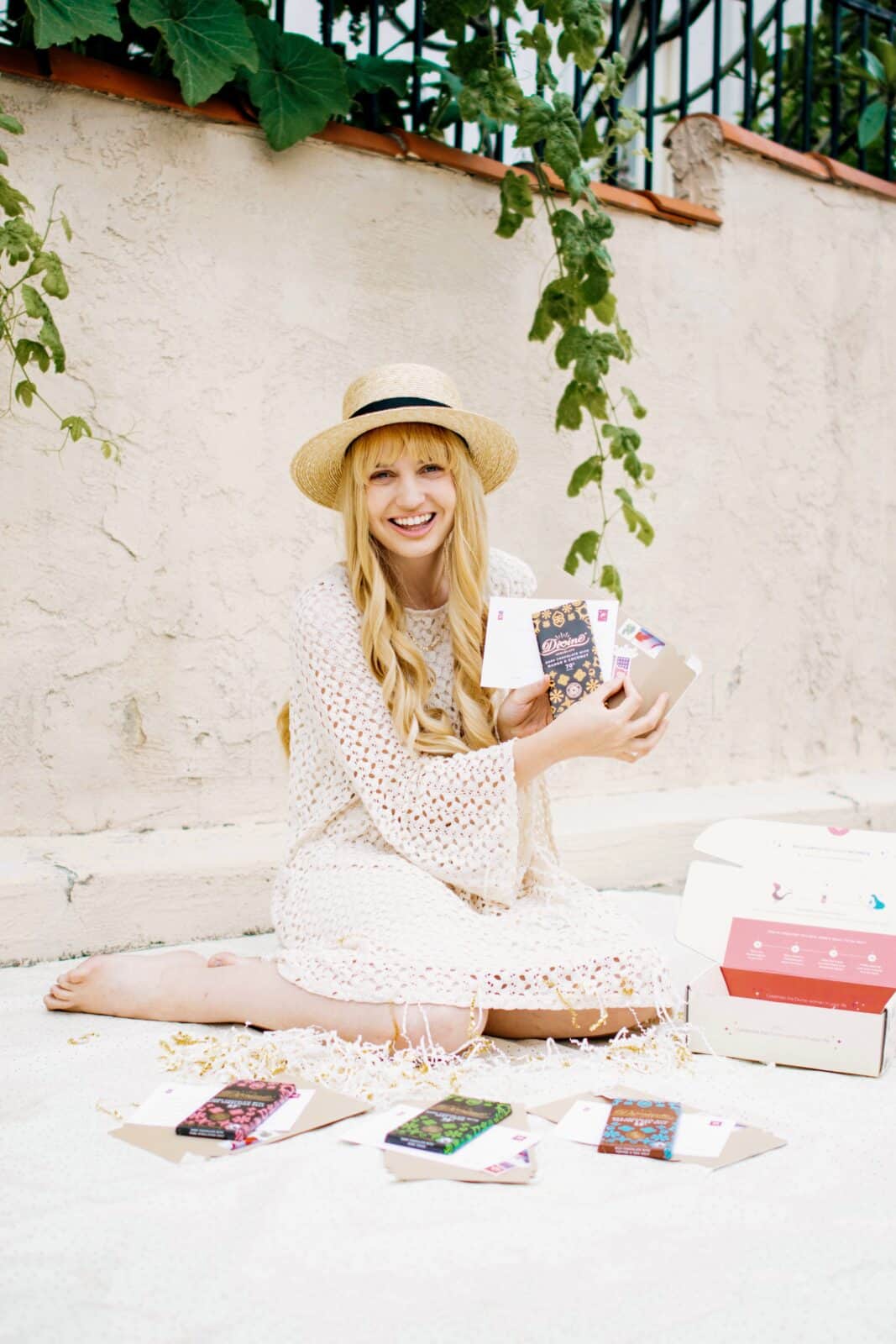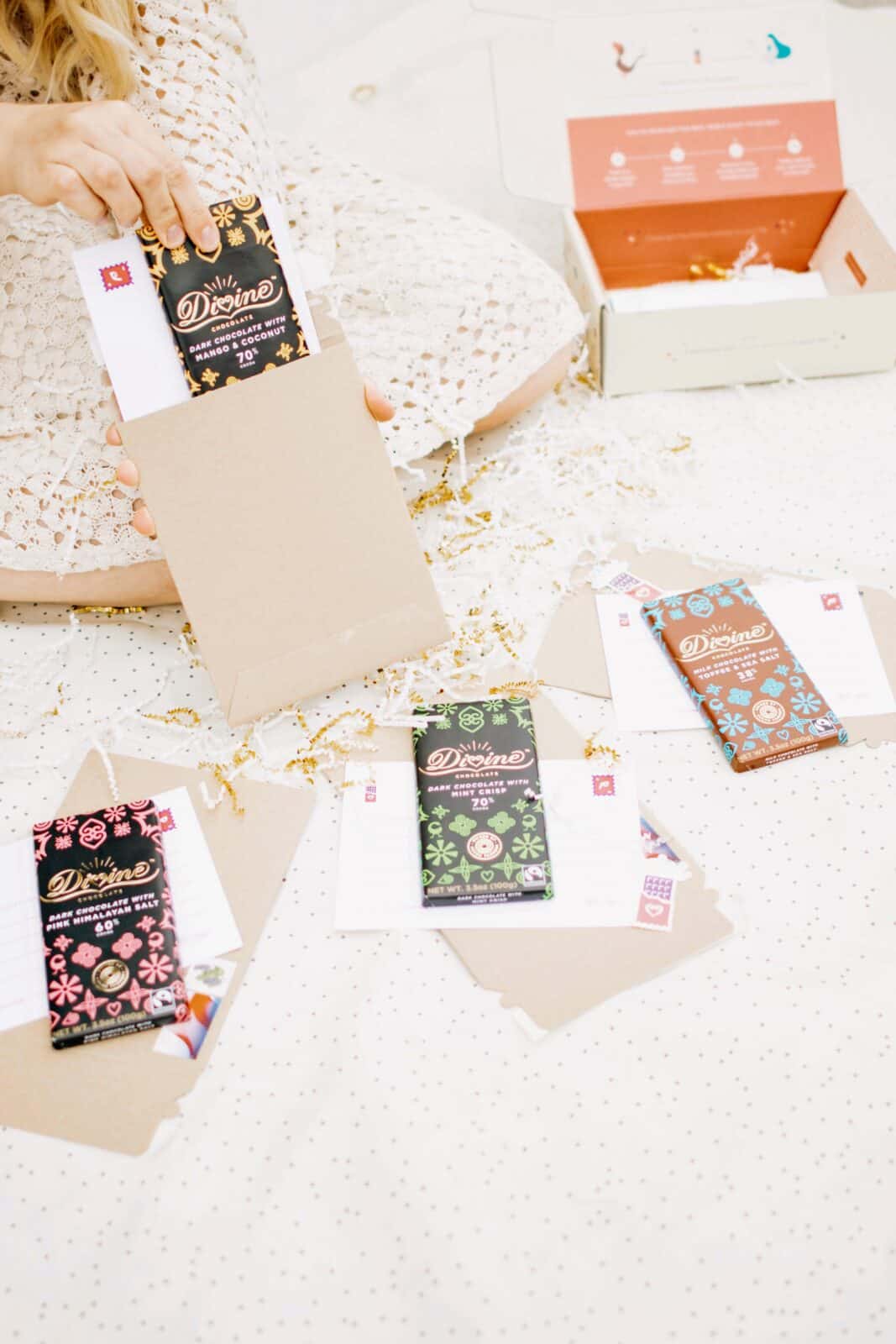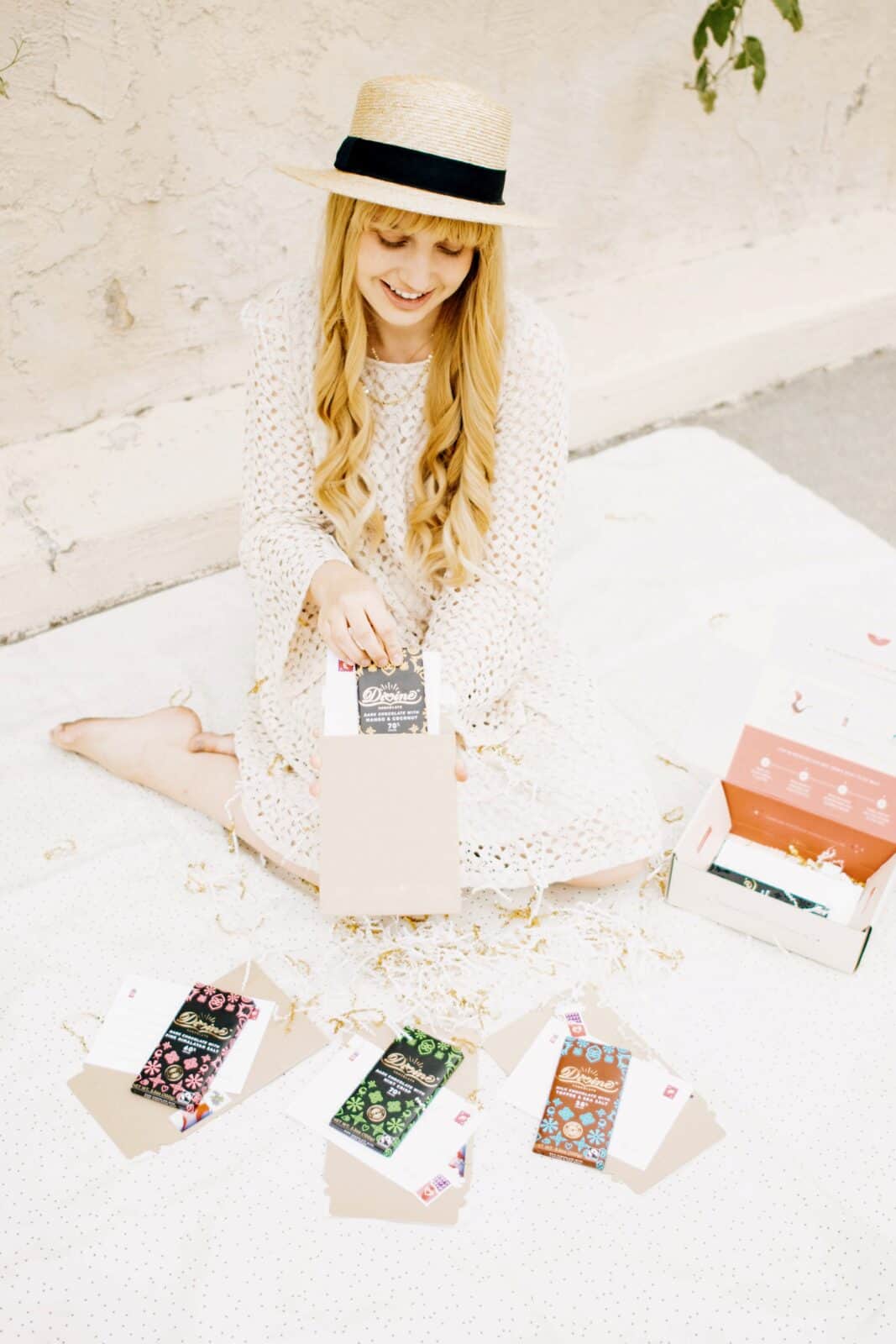 *Thank you Divine Chocolate for kindly sponsoring this post. All thoughts and opinions are my own.