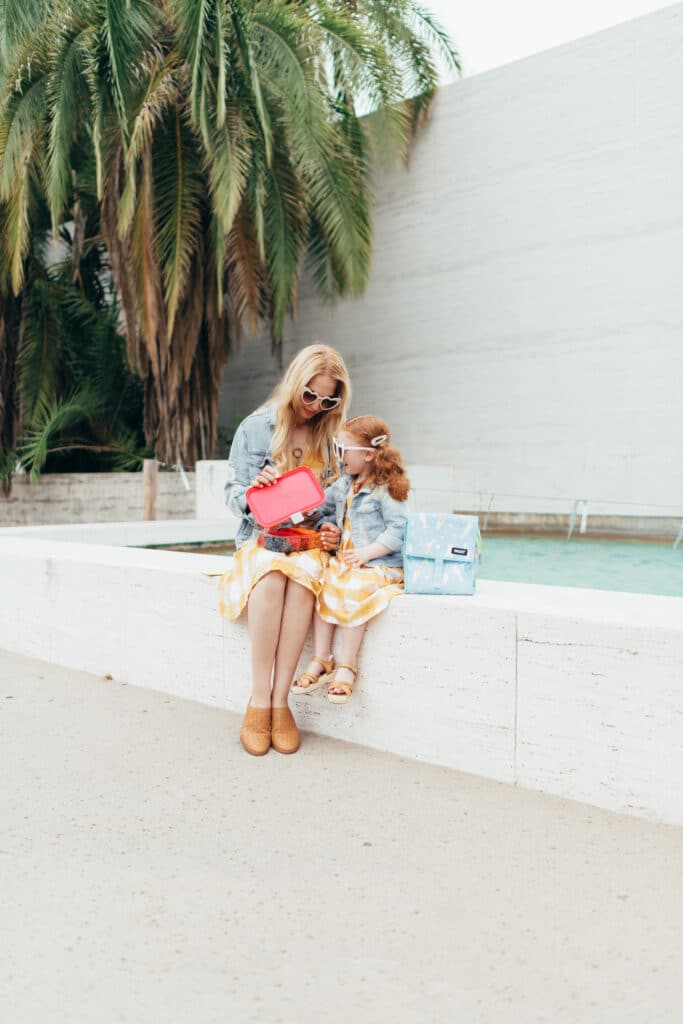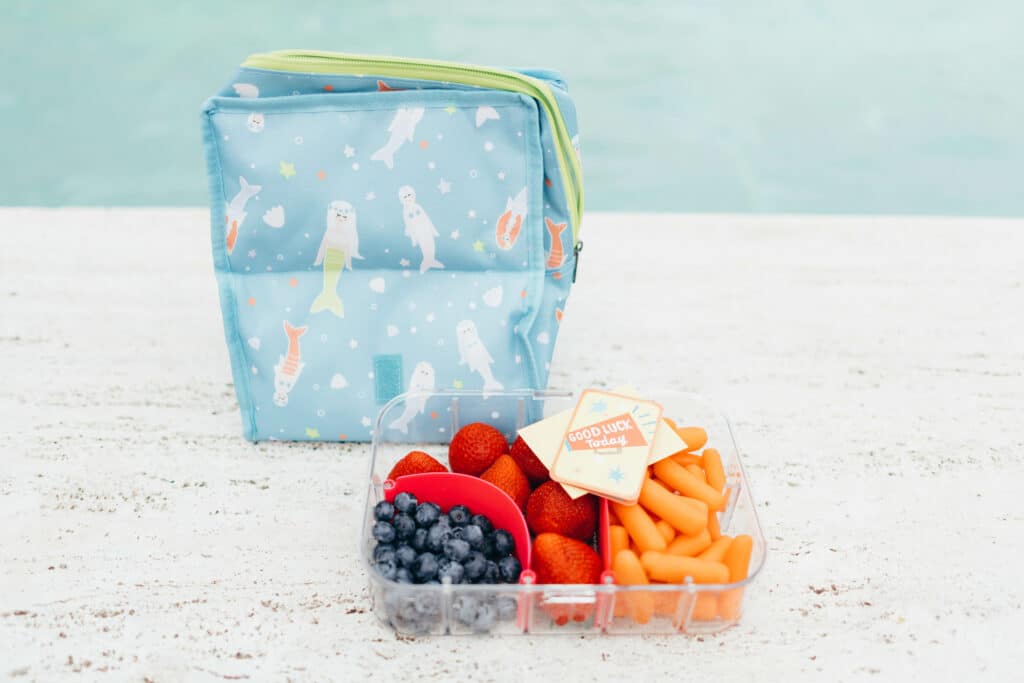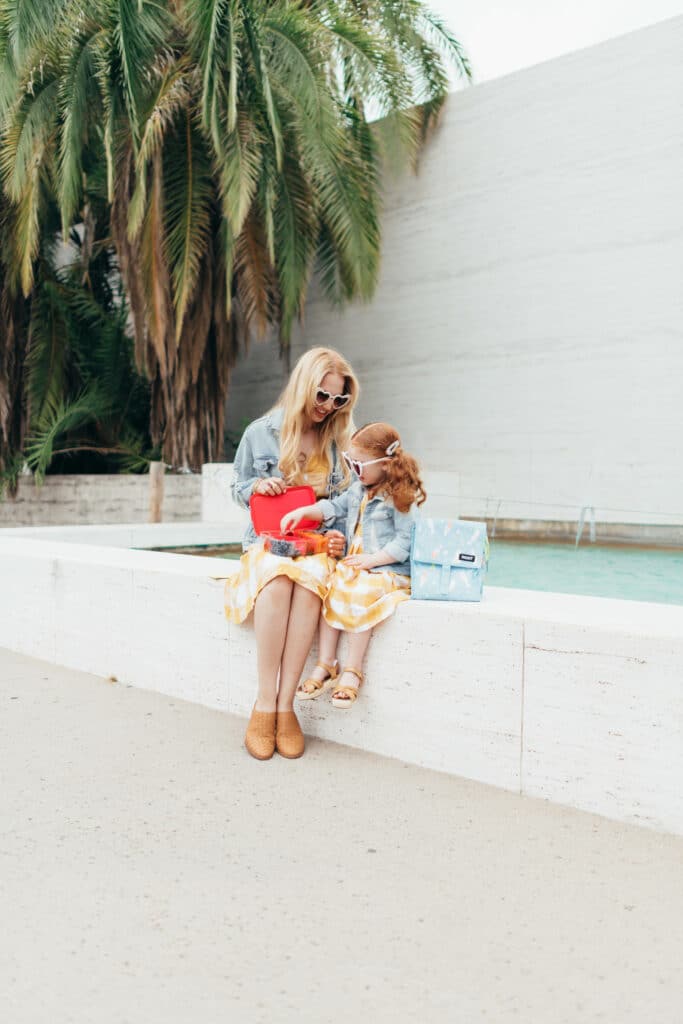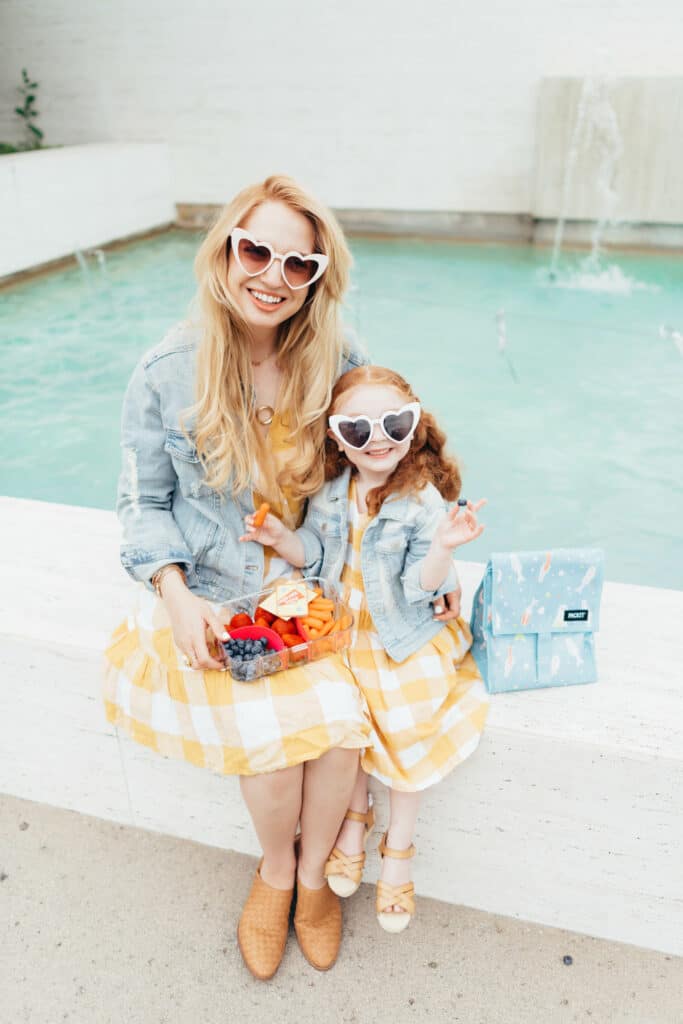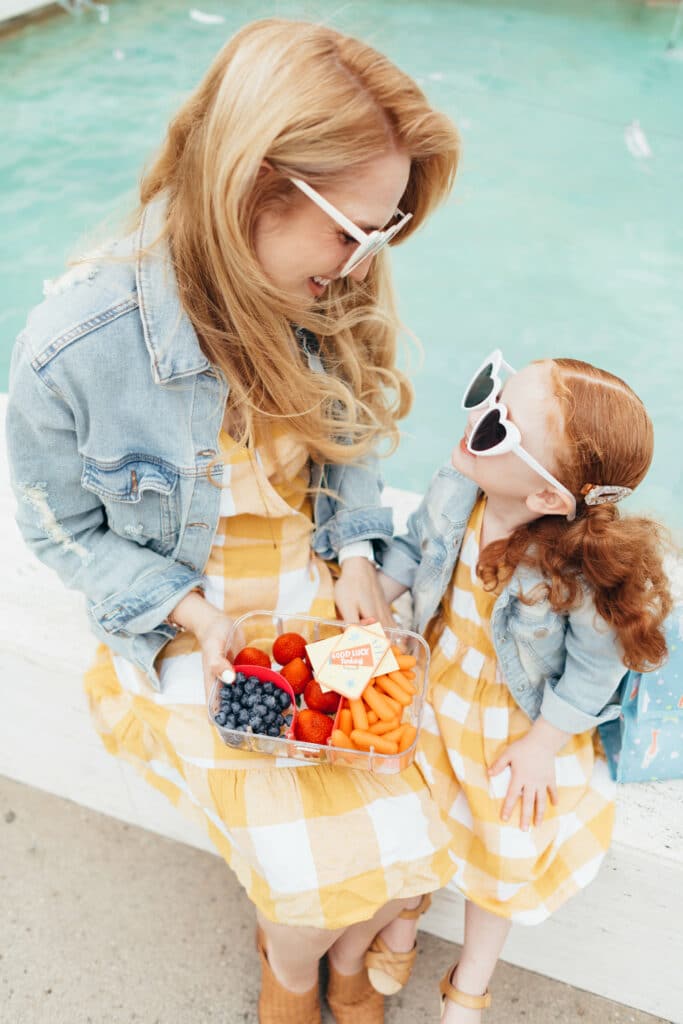 Yellow Gingham Dress for Mama // Yellow Gingham Dress for Mini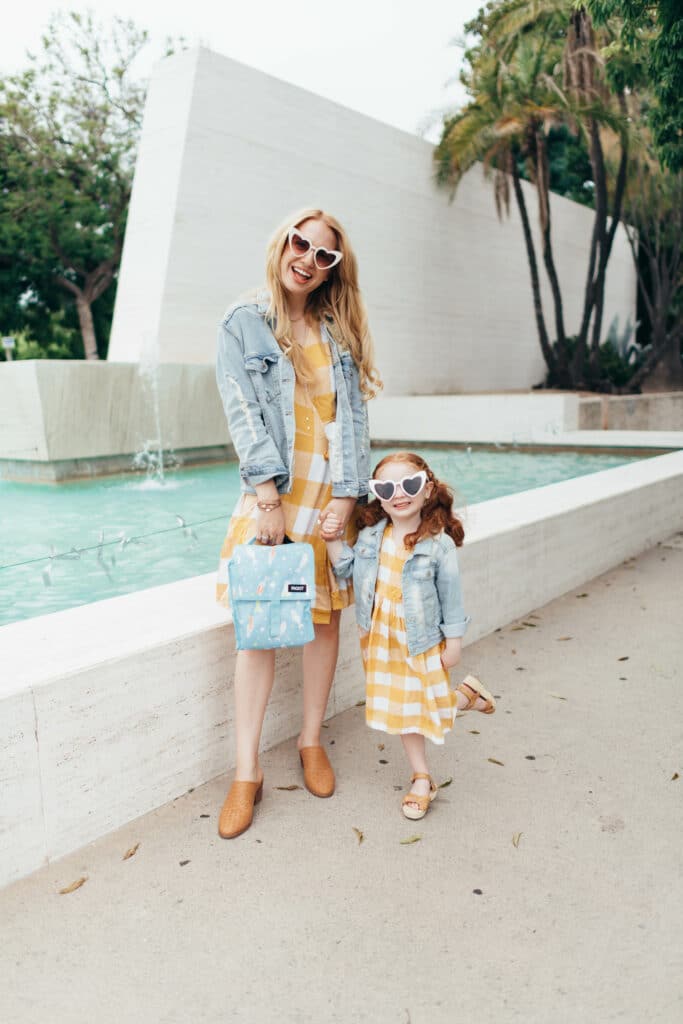 When we were looking for a place to call home, something that was important to me was that there were tons of local things to do. I would imagine walking with my little lady to the nearby park, packing a picnic, and watching her run around in the grass. These are all things I have been lucky enough to do and my heart feels so full during each of our adventures. Today in our snack box I packed a @Hallmark Just Because Mini card to surprise her with. Her face lit up when I opened the lid and she couldn't stop giggling that there was a card hiding inside.
I love these Just Because Mini cards from Hallmark because they are the perfect size to slip in a lunch, tape to a drink, or hide in a loved one's wallet. Sometimes it's the little moments that can add up to make a normal day great. And finding a card from a loved one can really bring a smile to your face. Right now Hallmark Crown Rewards members able to get free cards on Fridays at Hallmark stores. It's called "Free Card Fridays" AND Hallmark and PINCHme are having a giveaway for Hallmark Just Because Minis and a $100 gift card.

Click here to see all of the Hallmark Just Because Minis
XO, Celeste Wright
*Thank you to Hallmark and PinchMe for sponsoring this post. All thoughts and opinions are my own.
—
SEE IT ON THE 'GRAM
—
LIKE WHAT YOU SEE? SAVE IT FOR LATER ON YOUR FAVORITE PINTEREST BOARD.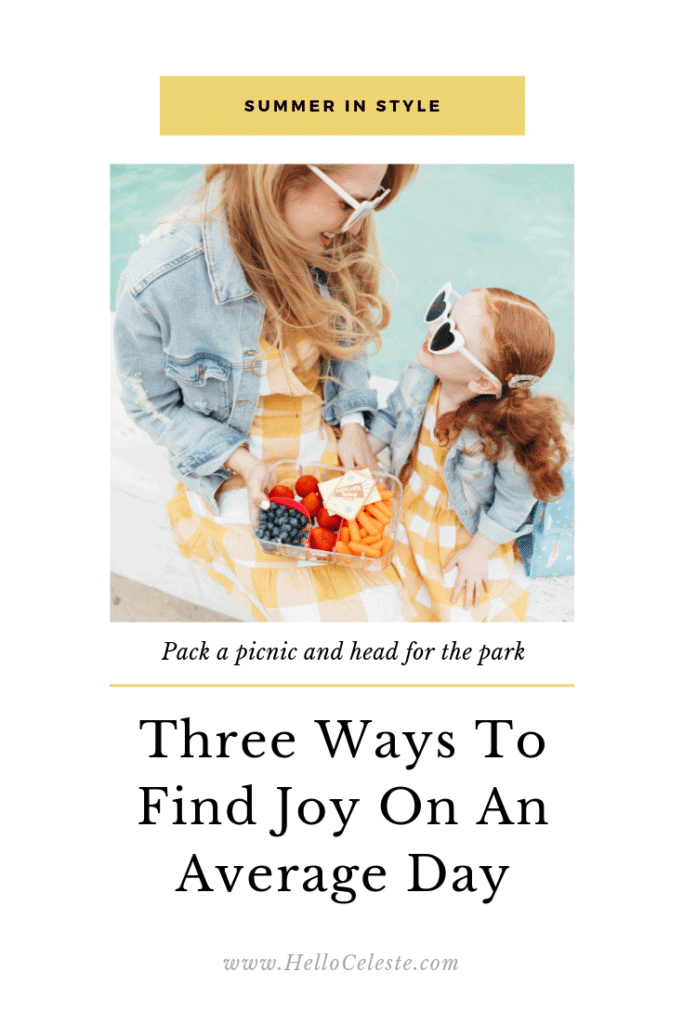 Yellow Gingham Dress for Mama // Yellow Gingham Dress for Mini