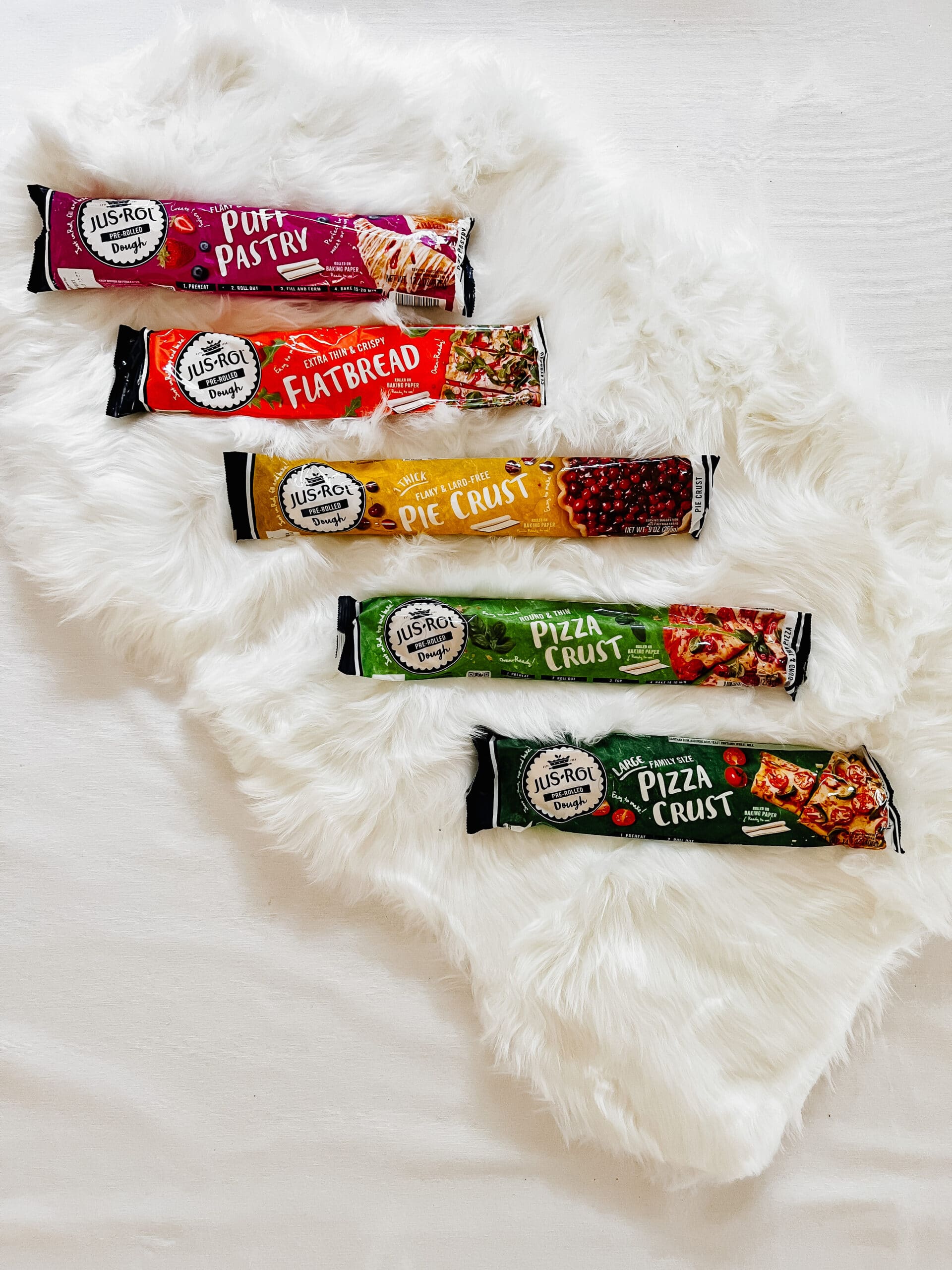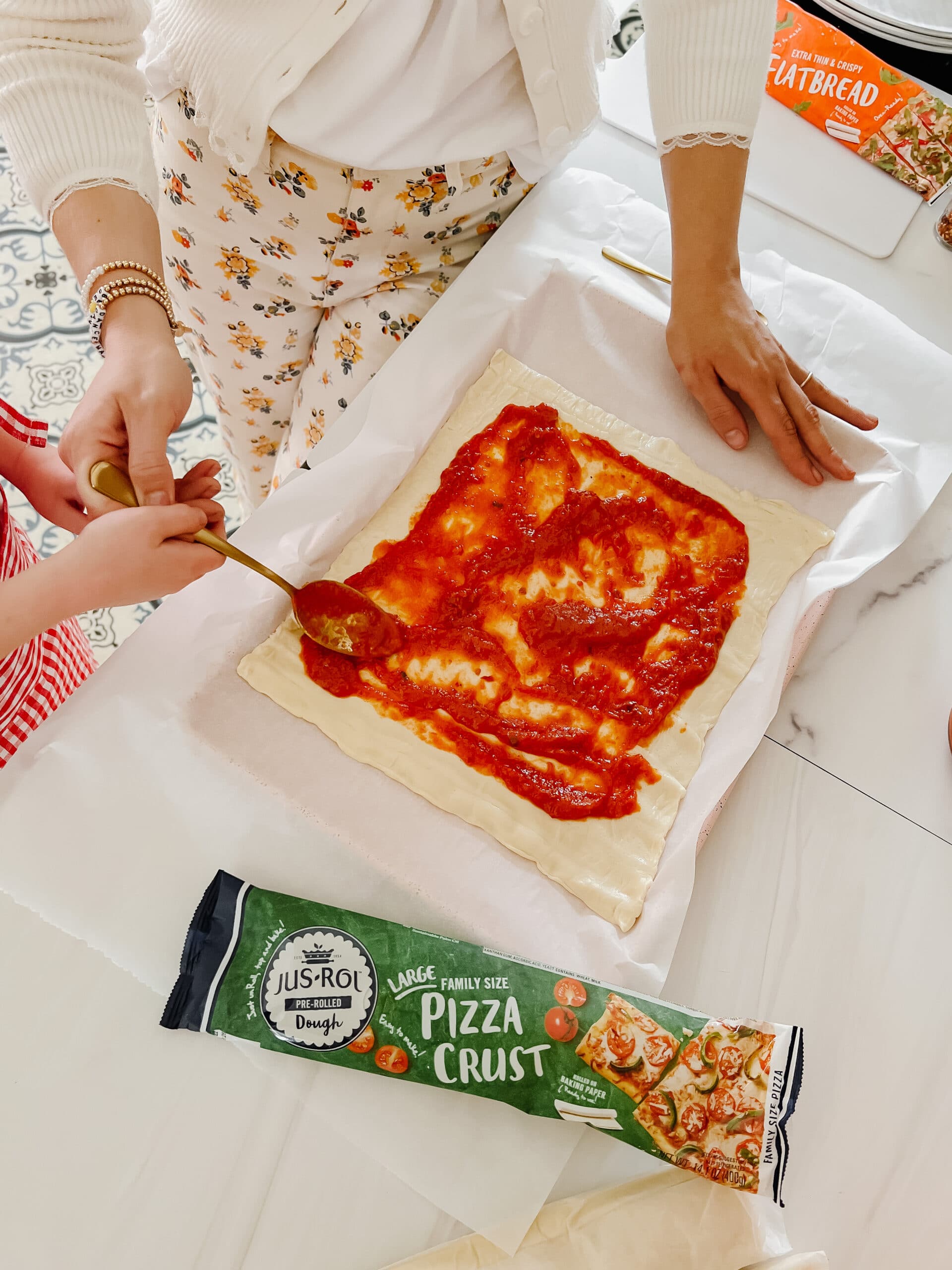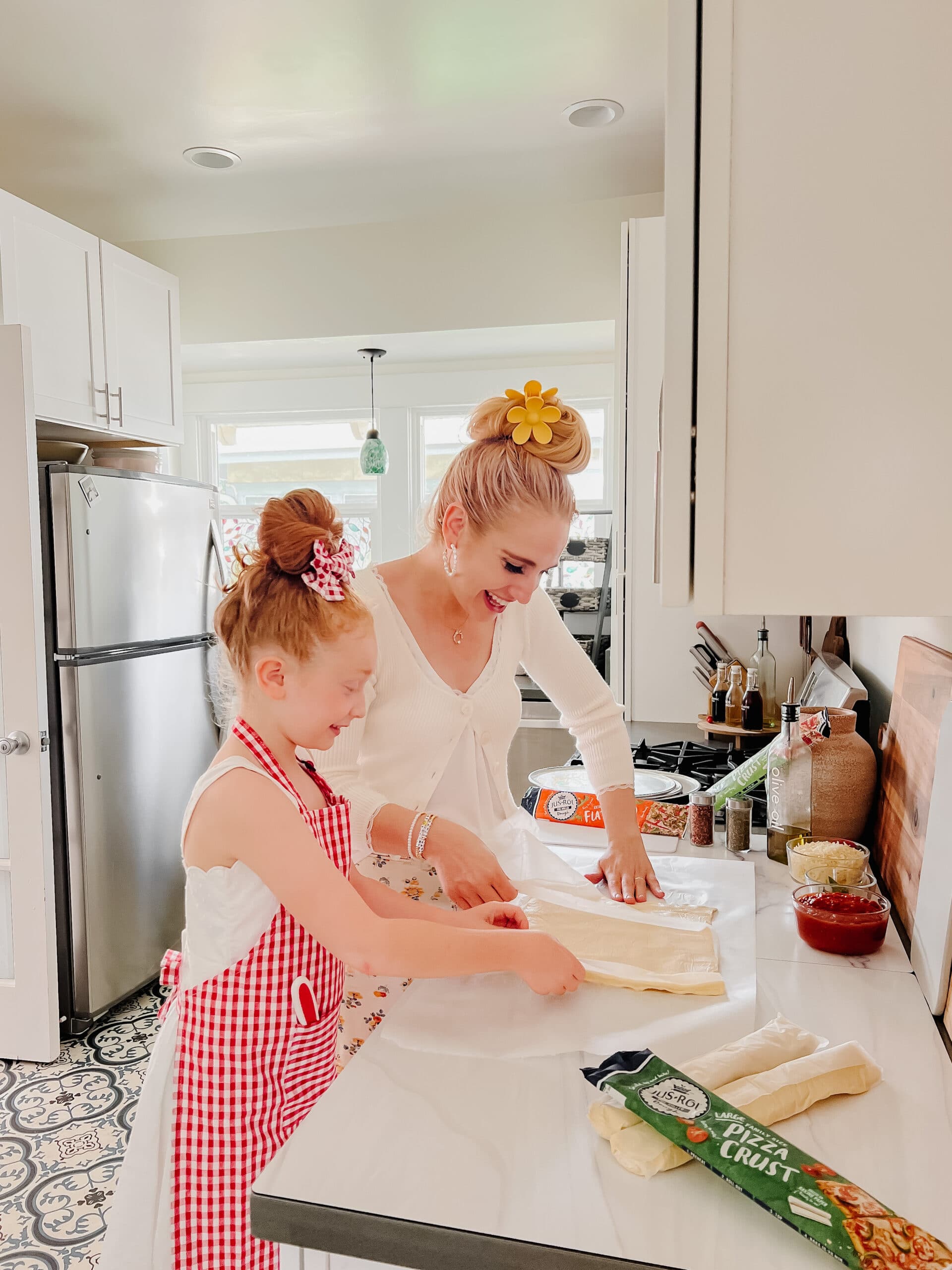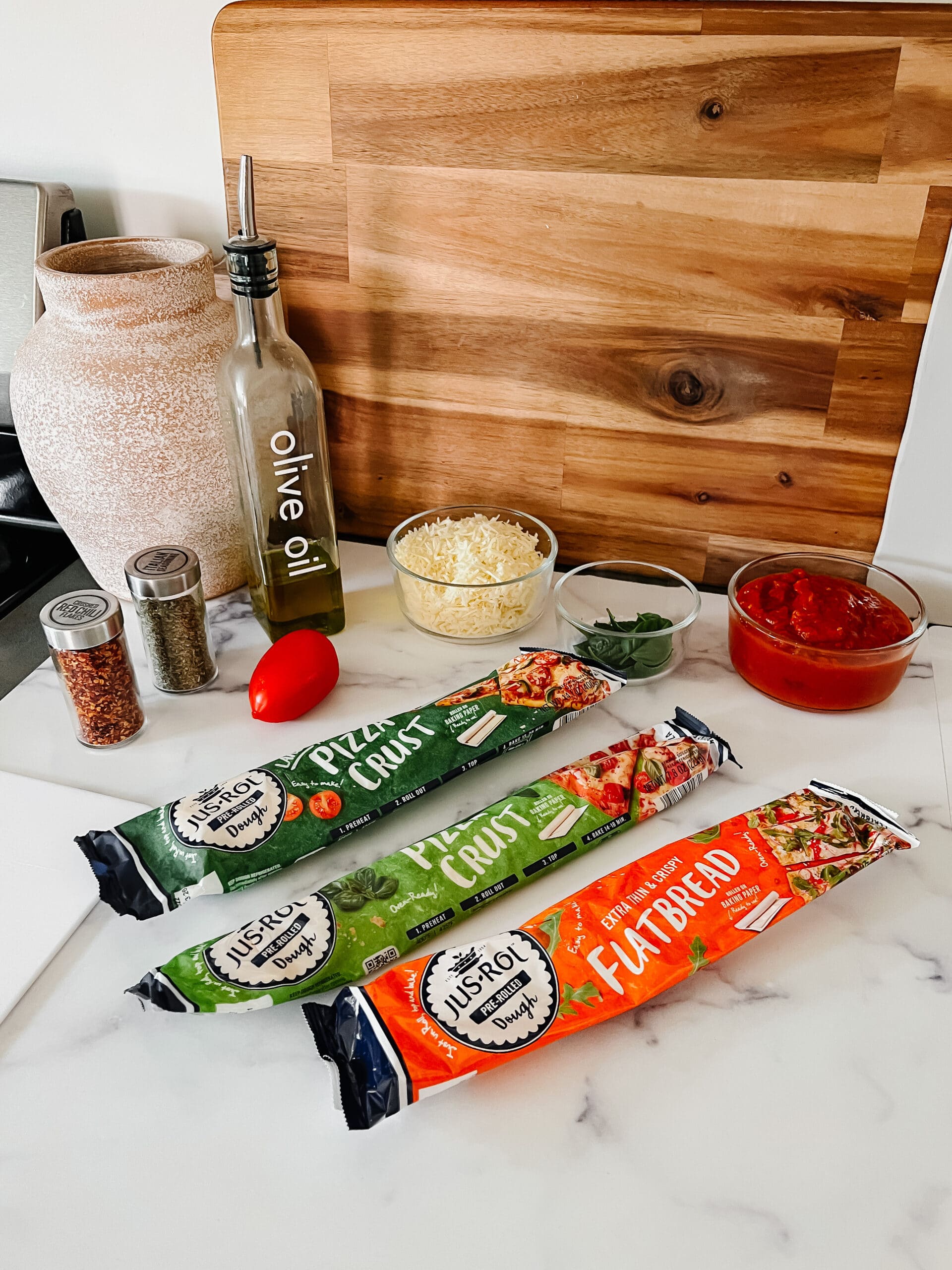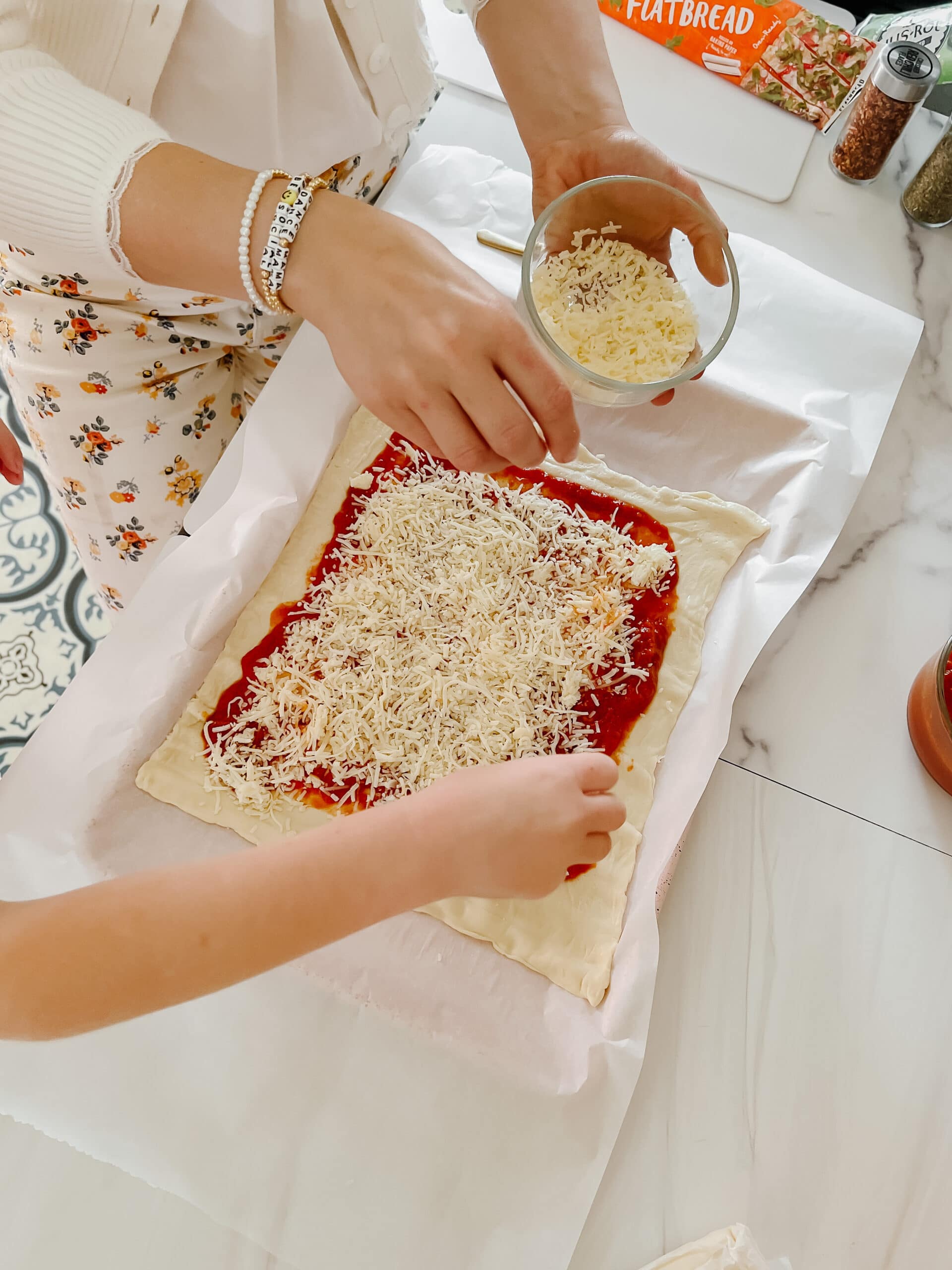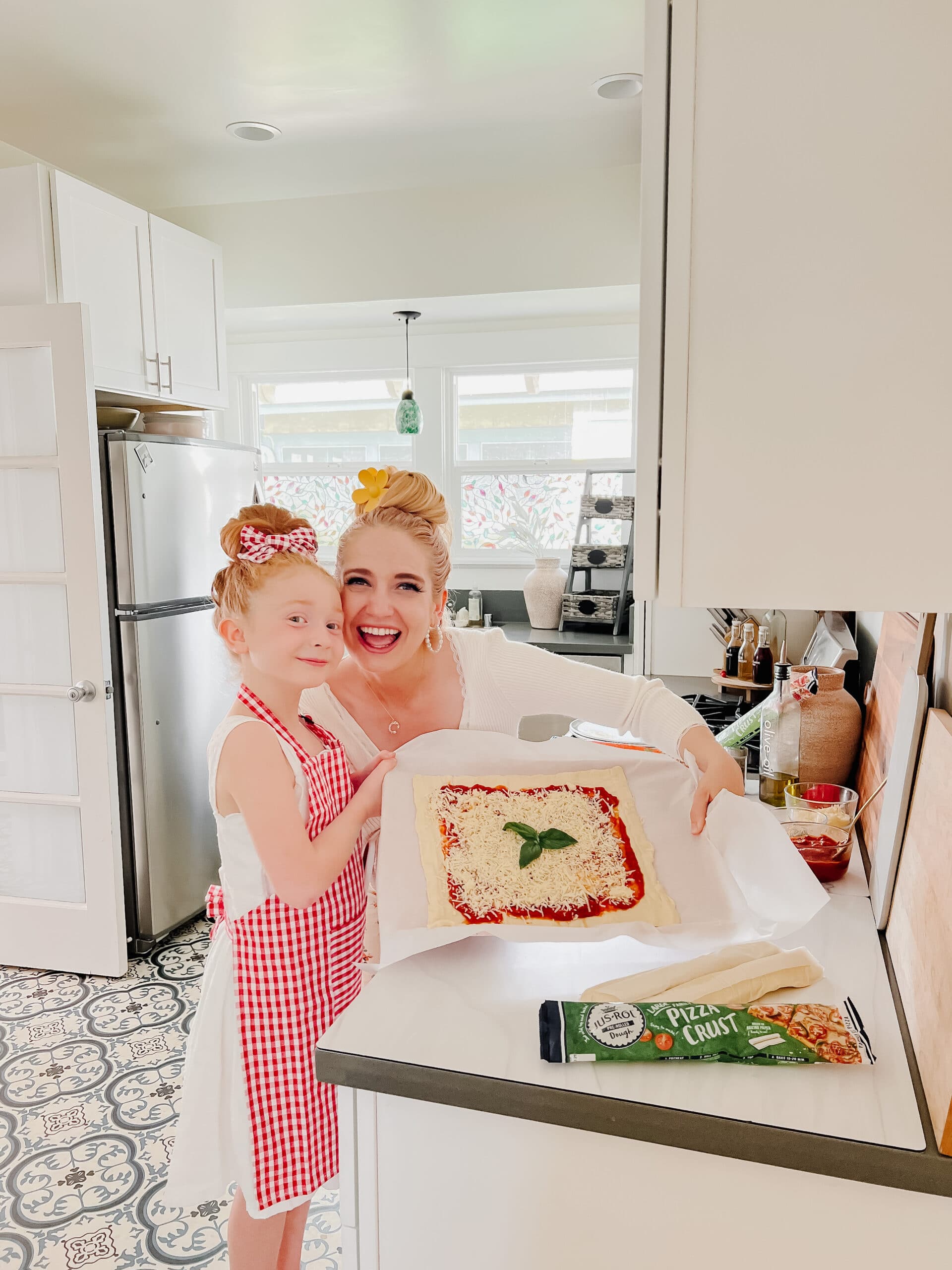 Quick, Easy, and Mess Free Pizza Dough
I have been dying to tell you all about these amazing new products I've found that make baking homemade pizzas and pastries simple and easy! Introducing Jus-Rol refrigerated dough; it's made in the USA with the highest-quality ingredients, is Non-GMO & includes no artificial flavors/colors, high fructose corn syrup, hydrogenated oil or bleached flour. Plus, all of their products are vegetarian! Jus-Rol was started in 1954 in order to allow for quicker prep time, better results, and easier cleanup. It's the perfect way to bring your family together with great tasting food even for the busiest families. Jus-Rol makes it easy to prepare impressive appetizers, entrees, and desserts.
First up, we have the Jus-RolTM Round & Thin Pizza Crust. This dough is made with real yeast, has a traditional round, thin, and crispy crust, and can be made directly on a pizza stone or with the attached baking paper on a baking sheet. The baking paper is so nice and helps keep the baking sheet clean, one more reason I love these products so much!
Next, we have the Jus-RolTM Family Size Pizza Crust. This pizza unrolls to fill a full rectangular baking sheet and can also easily be used for forming calzones and breadsticks. It also comes with the baking paper attached to help with a no-mess cleanup. I love this dough because it has the perfect amount of thickness and is so delicious.
Attention all you Vegans out there, or those of you who prefer a thinner crust, this next one's for you! The Jus-RolTM Flatbread Dough is perfect for those crispy crust lovers! This crust takes less time to bake and is perfect as an appetizer for your family gathering. If you remove the baking paper, you can even throw it on the grill!
Last, but most certainly not least, we have the Jus-RolTM Puff Pastry Dough. Who doesn't love a good puff pastry?? The dough is ready to bake, no thawing required, and it's perfect for those sweet or savory recipes you've been dying to make! All you have to do is unroll the baking paper and let your imagination go wild!
If you're like me, you'll be drooling over this dough, so go out and get yourself some so you can see for yourself how you can have Amazing Made Easy in your own homes too.
If you have any questions about How To Make The Best And Quickest Pizza Dough  leave them in the comments below.
XO, CELESTE WRIGHT