Compare Costs Of Any Medication With Single Care
REAL TALK. I don't think I knew a single thing about healthcare before I was pregnant. But let me tell ya I learned really fast. The first thing I learned? It's expensive! So ever since I have been on the hunt for more affordable options. When I found Single Care I knew it was a game changer. It was free to sign up and can instantly search nearby locations for prescriptions, dental, vision, and even video doctor visits. It's been a huge relief to have this kind of support available. Less time for stress and more time for fun!
SingleCare is a free, simple and transparent prescription savings option, regardless of coverage status. They offer a pharmacy savings card (physical or digital) that you can use to save on your prescriptions at our partner pharmacies.
Whether it's a life-saving drug, a one-time antibiotic, or a monthly subscription you need to fill, they believe consumers should be able to compare costs of their medication and not worry about networks, coverage limitations or deductibles.
Their number one goal is to help people save on the medications they need. They even launched a new service to get prescriptions delivered to your door.
PRESCRIPTIONS: SingleCare partners with pharmacies nationwide to get you affordable prices on your prescriptions.
DENTAL: SingleCare handles patient billing for dental offices nationwide. Reducing the work to see a patient means their partners offer great care at the best possible price.
VISION: SingleCare partners with Walmart Vision Centers across the country to handle billing and to make routine eye care more affordable for consumers.
VIDEO DOTOR VISITS: SingleCare has partnered with MeMD to provide quick, affordable doctor visits through a phone or computer. Members spend less time at the waiting room and more time feeling better.
SingleCare is free to join and members save money when they fill a prescription using their SingleCare card. Their pharmacy savings card is accepted nationwide at over 35,000 pharmacies, including Walmart, Walgreens, CVS, Rite Aid, and Kroger's. Simply bring your SingleCare card to the pharmacy and ask the pharmacist to process your prescription using the BIN and PCN number found on your card.
Sign up here to get your free card.
You can check our app out on the iTunes/Google Play store or on our website at www.singlecare.com
—
If you have any questions leave them in the comments below.
XO, CELESTE WRIGHT
[ See more HEALTH & WELLNESS posts here / See the INSTAGRAM post here ]
*Thank you to Single Care for sponsoring this post.
LIKE WHAT YOU SEE? SAVE IT FOR LATER ON YOUR FAVORITE PINTEREST BOARD.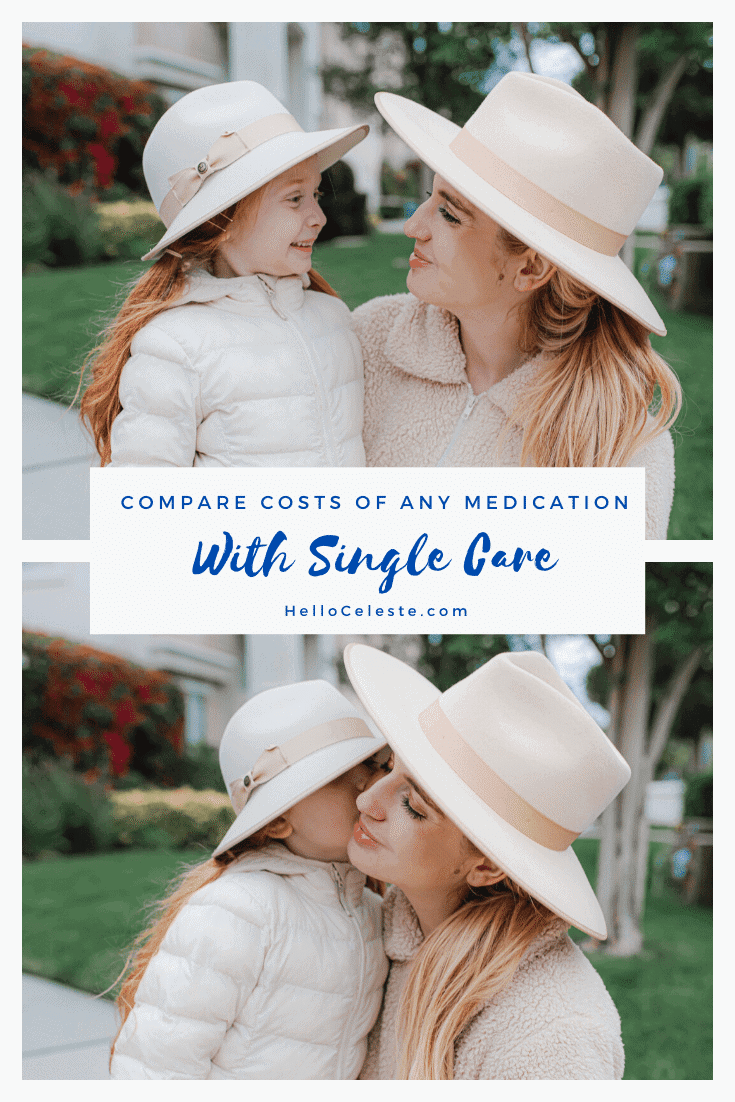 See my last post sharing about Single Care here: GREAT CARE FOR LESS MONEY WITH SINGLE CARE