Christmas Basket Gift Ideas For Kids
I thought it'd be fun to round-up some of my favorite affordable Christmas basket ideas for kids. 2020 has been nothing short of a CRAZY year and I wanted to do something special!
I love making Lila a basket for holidays because it just feels so fun and festive. Sometimes I even take things she already has and incorporate them into the basket. It doesn't have to be all new things! I love taking a holiday themed book that gets put away at the end of the season, and giving it to her in a basket as a fun way to present it in a fun way. We put away all of our holiday themed things in the same storage box so when I open it I am able to "shop" for a few things for her basket before she even sees them.
---
Family Friendly Movies To Watch:
Elf
Home Alone + Home Alone 2
Christmas Chronicles + Christmas Chronicles 2
Santa Claus + Santa Claus 2 + Santa Claus 3
---
Family Friendly Things To Do:
---
So Cal Wonderland
Woodland Hills, CA.
Drive-thru (ENJOY THE EXPERIENCE FROM THE SAFETY OF YOUR VEHICLE)
Celebrate the holiday season with millions of lights and themed decor during a festive WonderLAnd drive-thru show.
NEW Semi-Enclosed & NEW Open Air Tunnel Installations
Synchronized Holiday Music Lights
Elaborate Sets & Immersive Stories
Massive Holiday Tree & WonderLAnd Forest Attraction
Countless Lights, Candy Canes & Cheer
Hologram Installations
One-Of-A-Kind Photo & Video Worthy Moments
Holidays Around The World Display
And yes … Santa, Mrs. Claus & The Elves
Stuffed Holiday Stocking! (Included in ticket price)
$70 PER VEHICLE
---
Magical Elf Journey
Pomona, CA.
Drive-thru (ENJOY THE EXPERIENCE FROM THE SAFETY OF YOUR VEHICLE)
Get ready for an all-new, one-of-a-kind immersive experience with The Elf on the Shelf's Magical Holiday Journey.
Prepare to be swept away in an immersive drive-thru experience like no other! The Elf on the Shelf's Magical Holiday Journey is an original story brought to life by world-class artists from theater, TV, and film, including scenic design by Emmy Award® winner David Korins (Hamilton, Dear Evan Hansen, The 2019 Oscars), original music composed by Emmy Award® nominee Curtis Moore (The Marvelous Mrs. Maisel), and lighting design by Broadway lighting designer David Weiner (Romeo and Juliet, Outside Lands Festival).
You will be traveling through an enchanted elf-sized world with magic and elf-tacular surprises around every bend. Along the way kids can join in a scavenger hunt for hidden sleigh bells in their quest to find Christmas spirit and save Christmas! So bring your friends, because Santa needs YOU!
STARTING AT $24.95 PER PERSON
---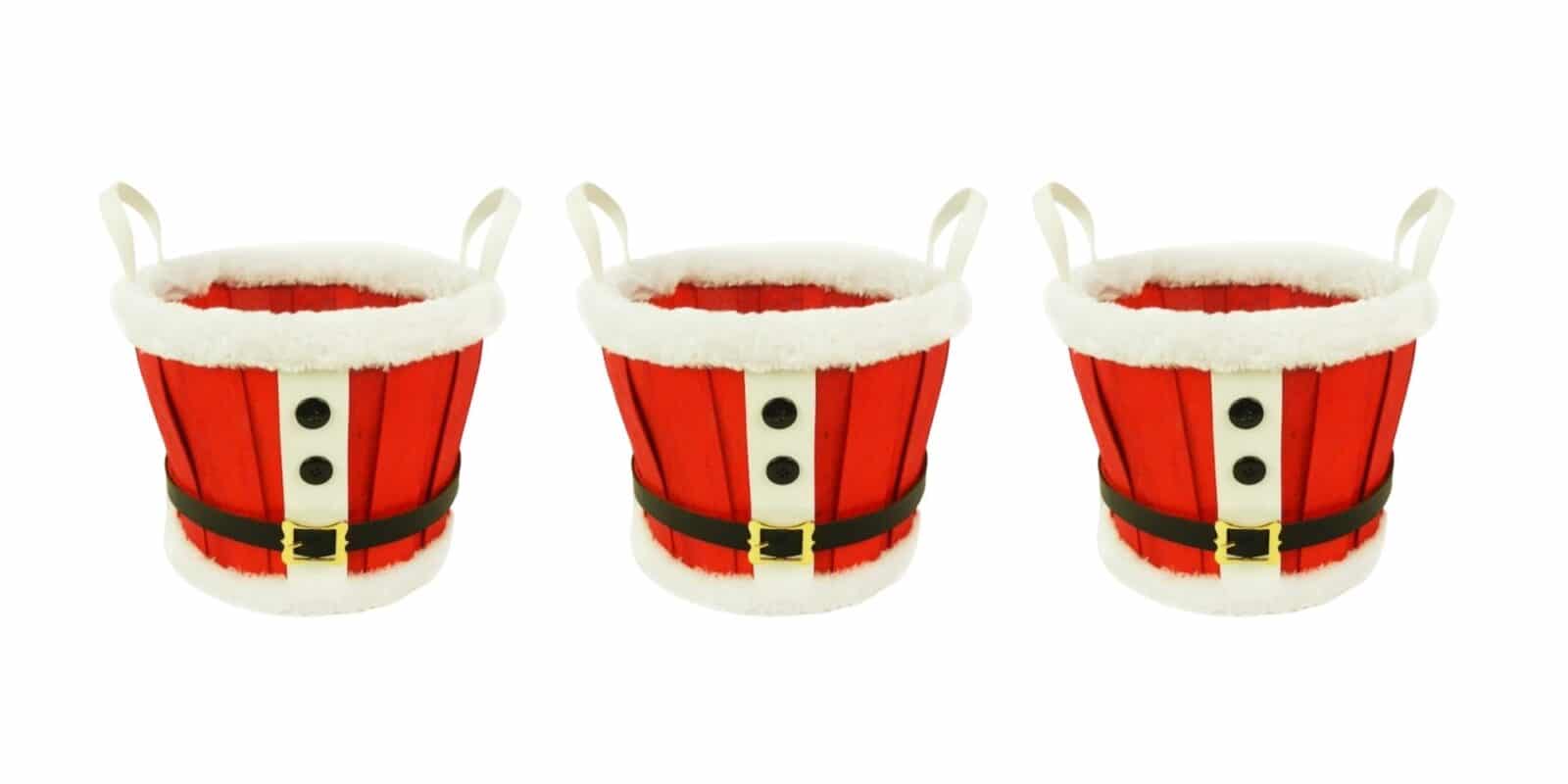 Baskets
This is where the magic happens! I love finding a cute basket. Here are some of my favorite baskets I found this year that I will definitely be using again year after year. (I purchased the large size.)
Mini Christmas Basket | Large Christmas Basket
---
Coordinating Holiday Outfits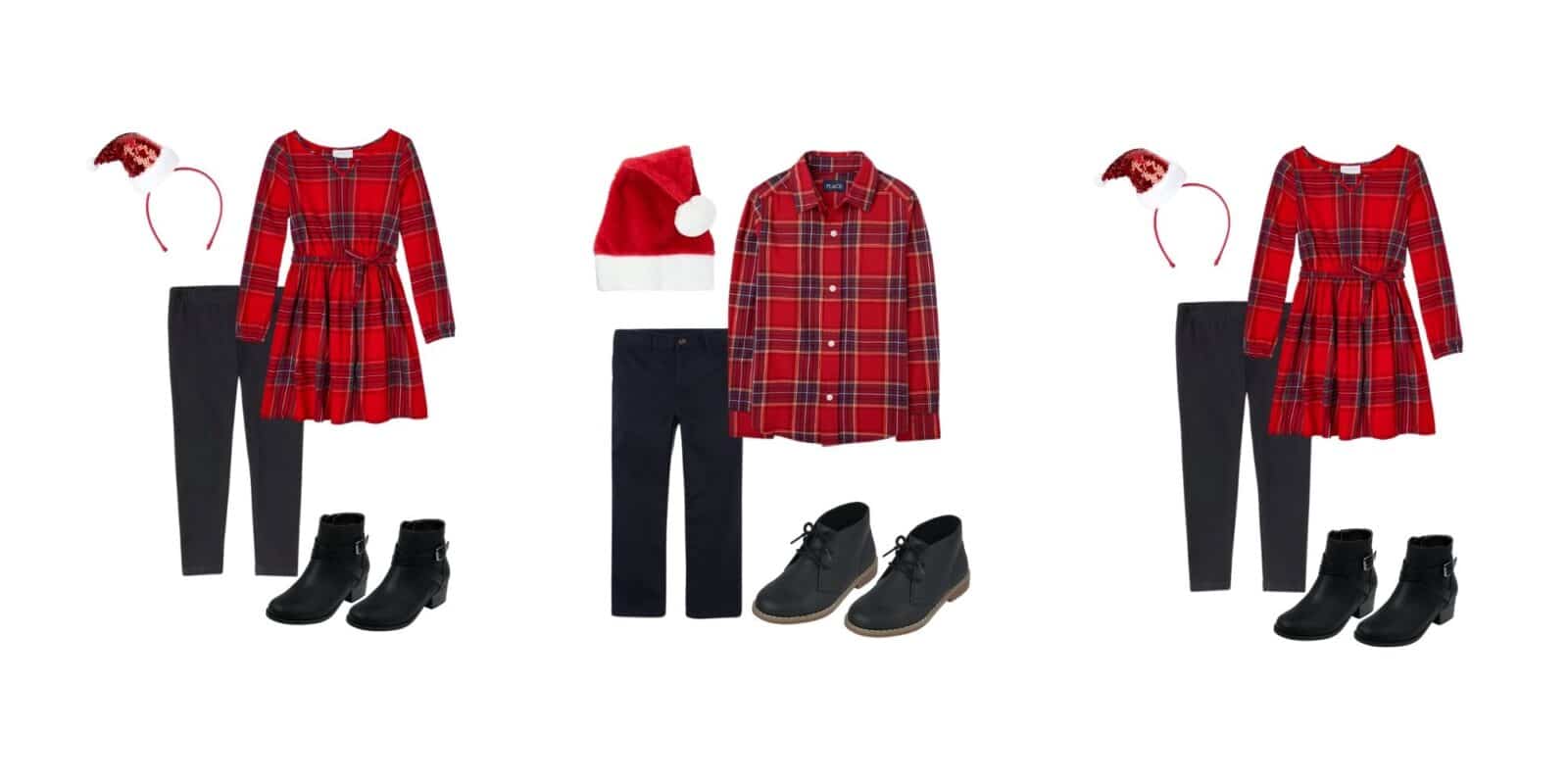 There are so many fun things to do and places to go this time of year. I love a good coordinating look and I also know these kids want to be comfortable. I love these looks because the black bottoms and black shoes are a staple to have in their wardrobe and the family plaid look makes it festive. I got them each an accessory to pull the look together with holiday cheer.
Girls Look: Plaid Dress | Black Leggings | Black Booties | Santa Headband
Boys Look: Plaid Shirt | Black Chinos | Black Boots | Santa Hat
---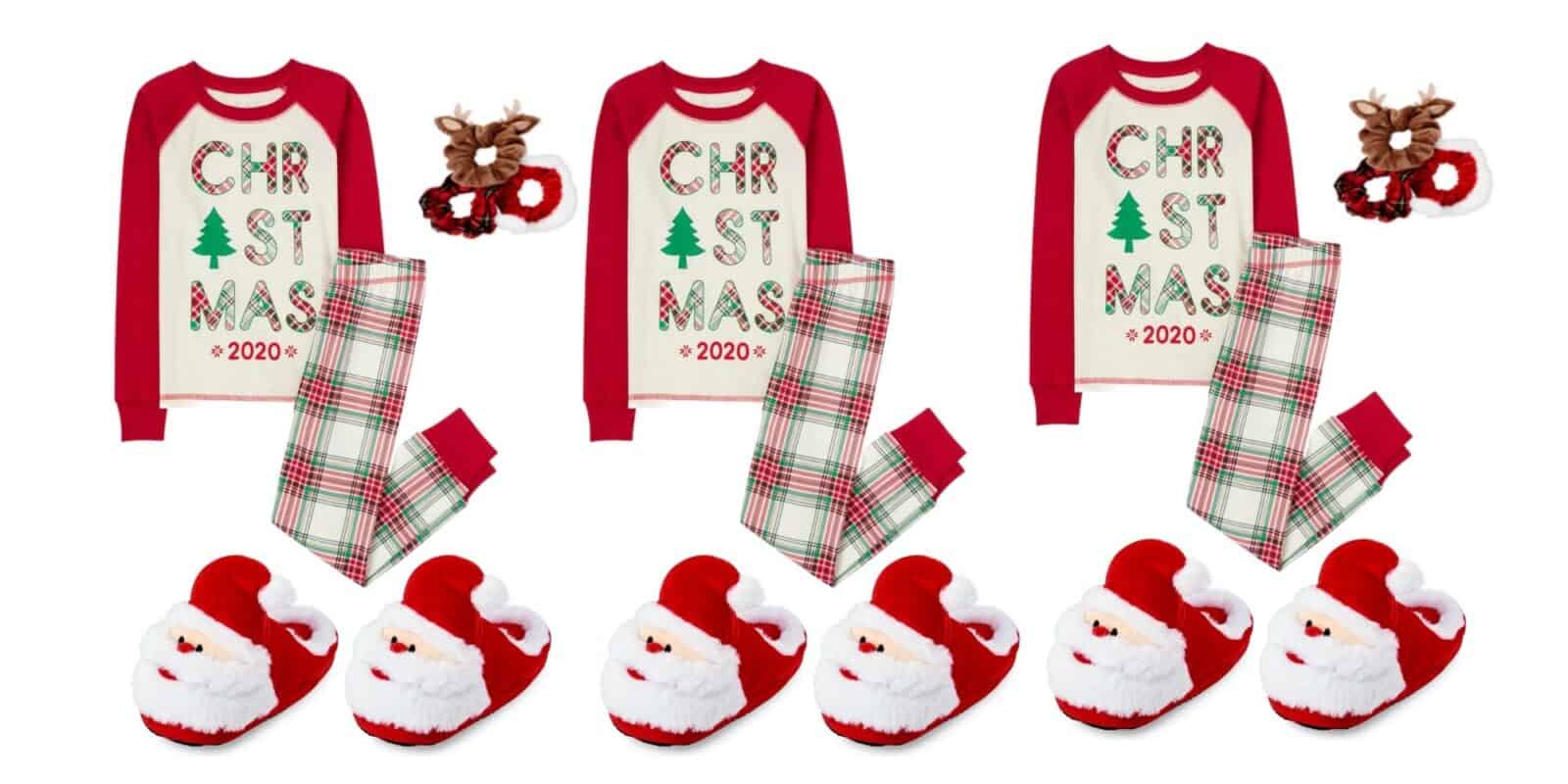 Matching Christmas Pajamas
Christmas pajamas are a tradition in our family. They are usually given as the first present on Christmas morning and all the cousins change into them right away and wear them for opening presents. While it is such a super fun tradition- I wanted to see Lila wear new Christmas jammies early this year. I went for the ones with the year on it because this is a year that we will never forget. Ha! These Santa slippers are way too cute. I got a few extra pairs for Lila's close friends too. For the girls these festive scrunchies were too cute to pass up!
2020 Christmas Pajamas | Santa Slippers | Christmas Scrunchies
---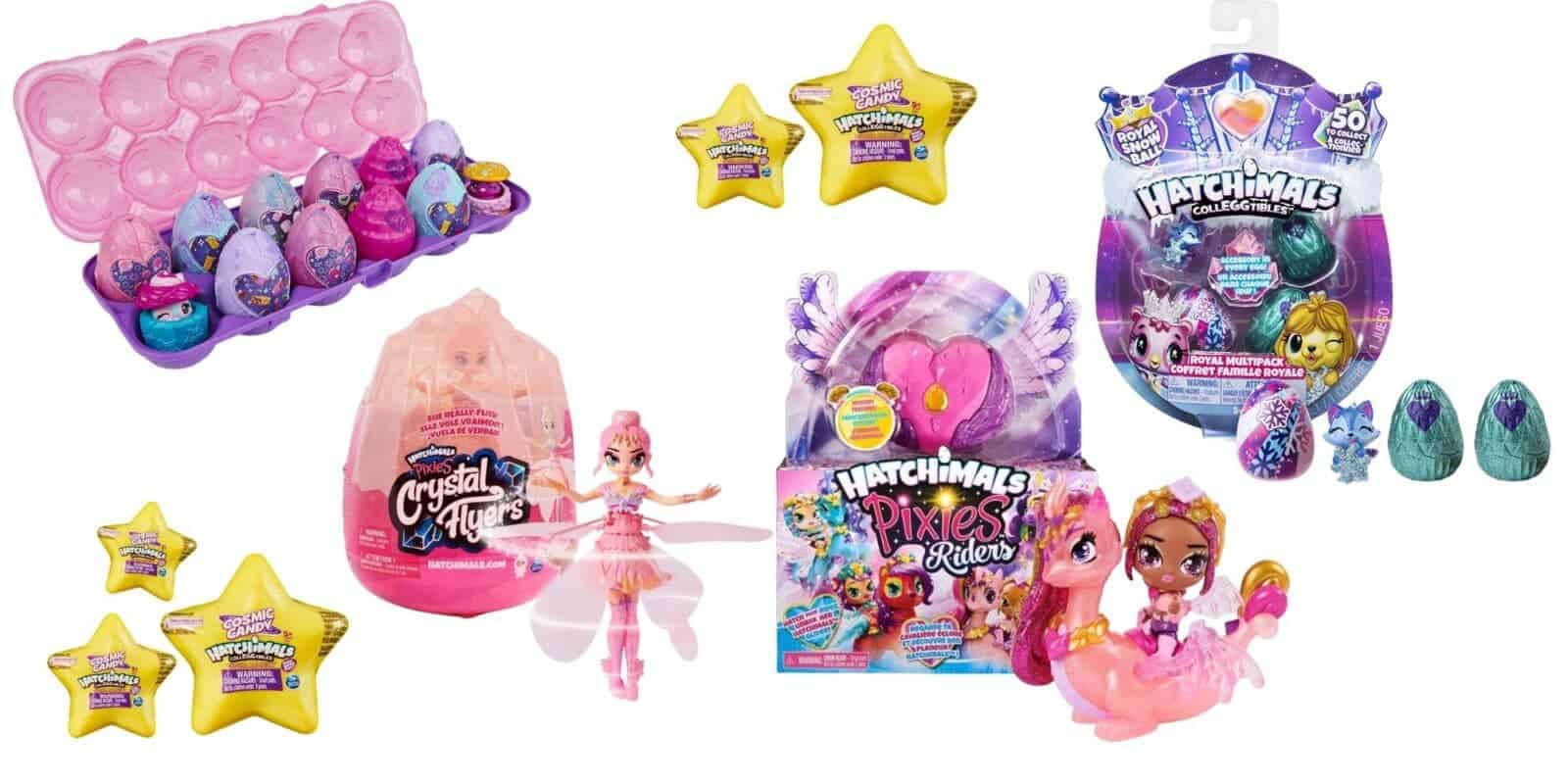 Hatchimals
Hatchimals CollEGGtibles, Cosmic Candy 12-Pack
Hatchimals CollEGGtibles, Mermal Magic 5 Pack
Hatchimals Pixies, Crystal Flyers
---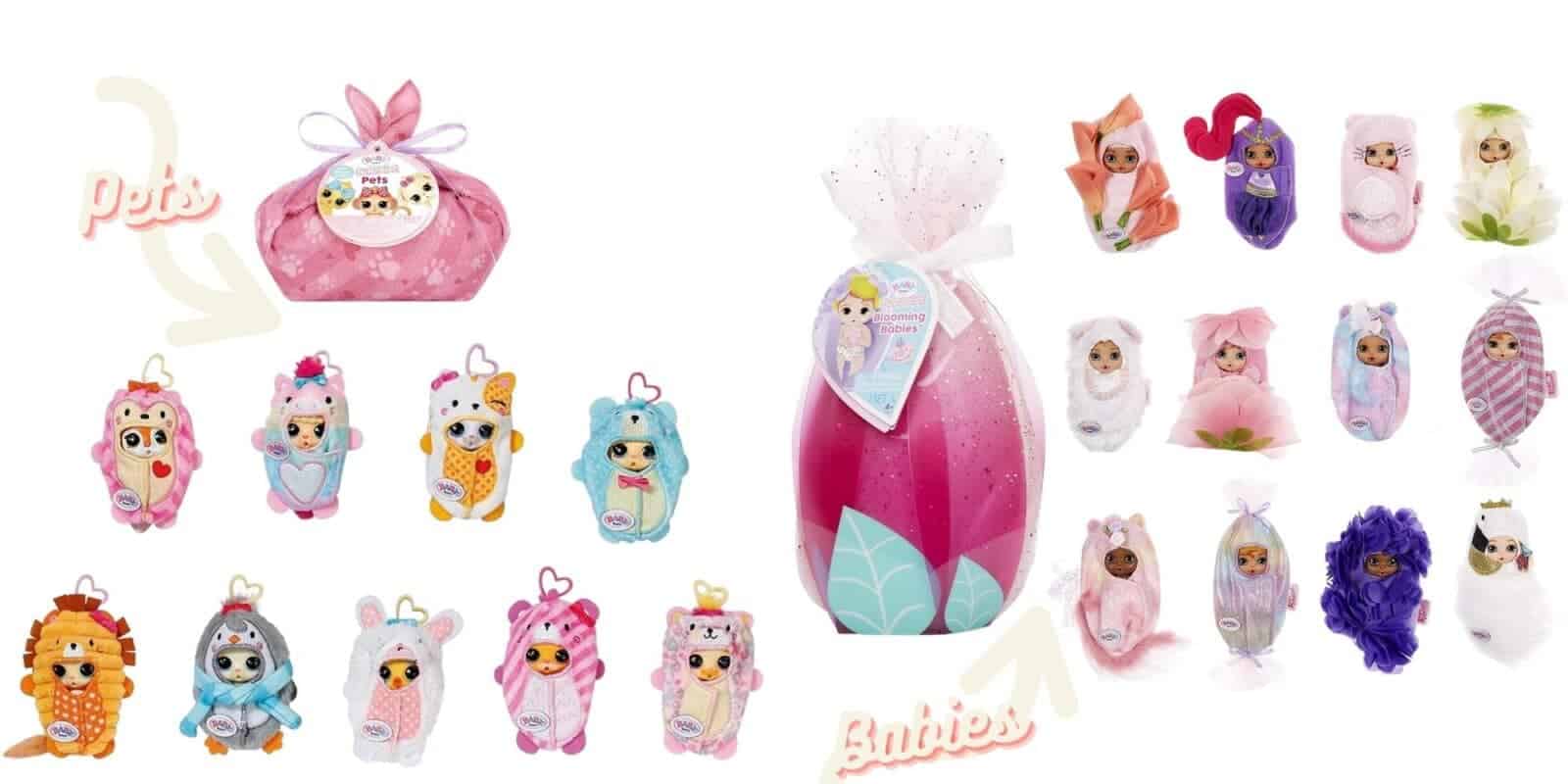 Baby Born
---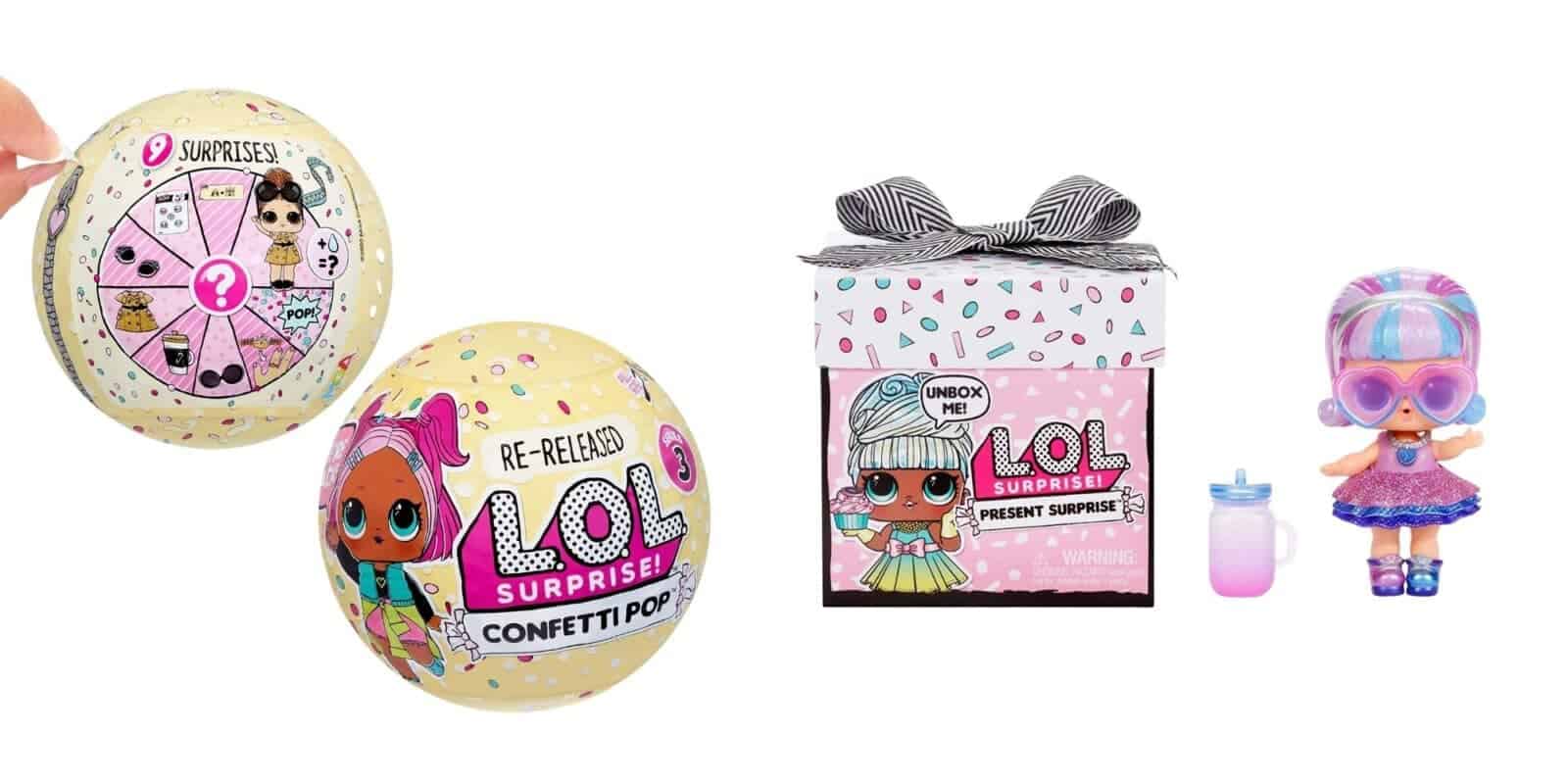 LOL Dolls
L.O.L. Surprise! Present Surprise Doll
---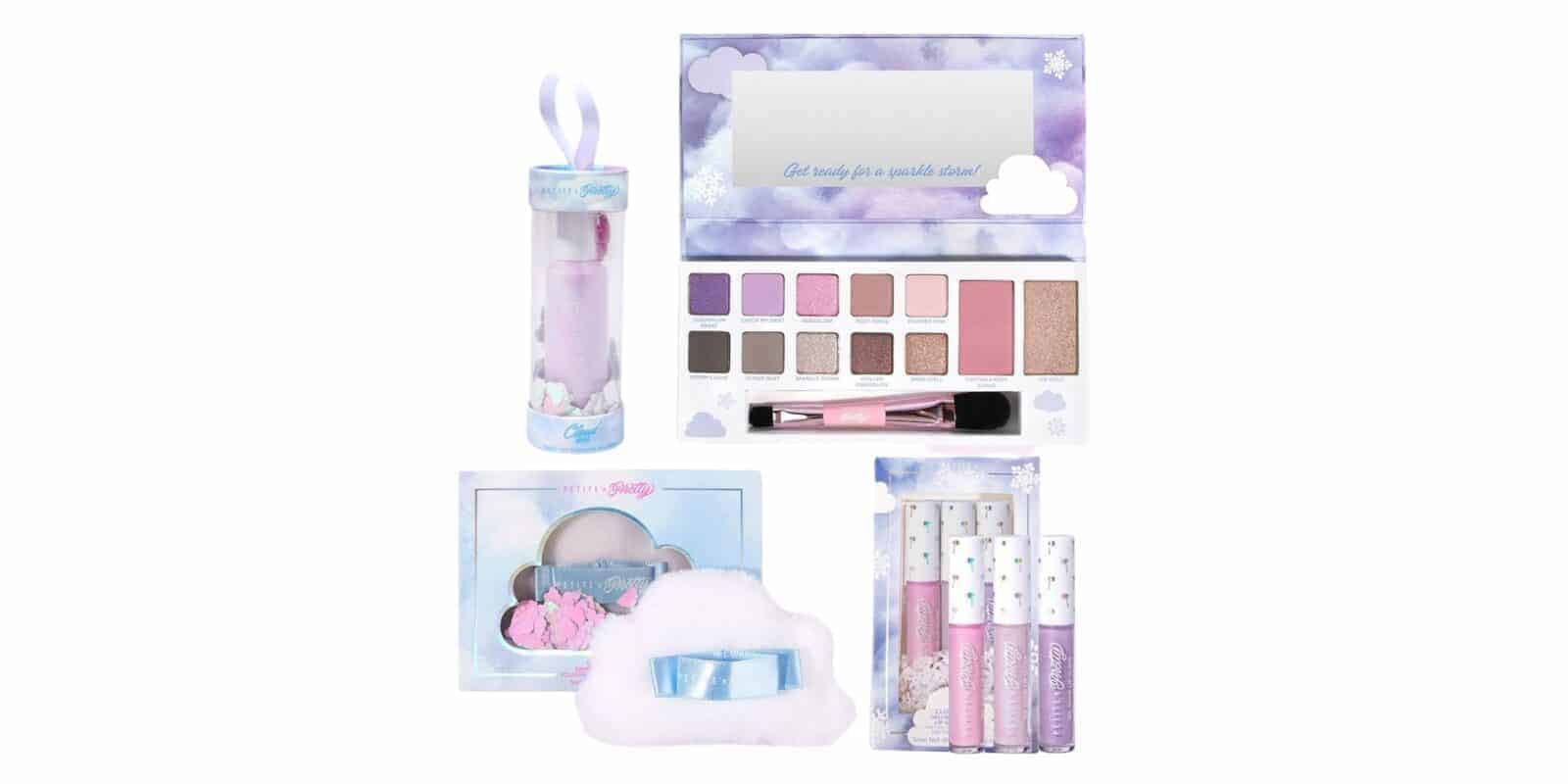 Petite 'n Pretty
This is the ultimate holiday gift set for any makeup-obsessed girl, featuring the entire limited-edition Cloud Mine on Ice collection.
Cloud Mine on Ice Holiday Makeup Set
The Cloud Mine on Ice Eye & Cheek Palette is filled with 10 pretty eyeshadows for kids and an age-appropriate blush and highlighter. The Cloud Pout Deluxe 10K Shine Holiday Lip Gloss Trio contains 3 lip glosses for tweens and teens—including a new, limited-edition lavender shade. Cloud Fluff Shimmer Holiday Body Puff lets your young creative sparkle from head to toe, while the Cloud Mine Travel-Size Fragrance Holiday Rollerball is a perfect first perfume that smells as sweet as cotton candy.
Like all of Petite 'n Pretty's safe kids makeup, the set is paraben-free, nut-free, talc-free, and pediatrician-approved—with brushes and wands sized for petite features.
Cloud Mine on Ice Eye & Cheek Holiday Palette
Cloud Pout Deluxe 10K Shine Holiday Lip Gloss Trio
Cloud Fluff Shimmer Holiday Body Puff
Cloud Mine Travel Size Fragrance Holiday Rollerball
---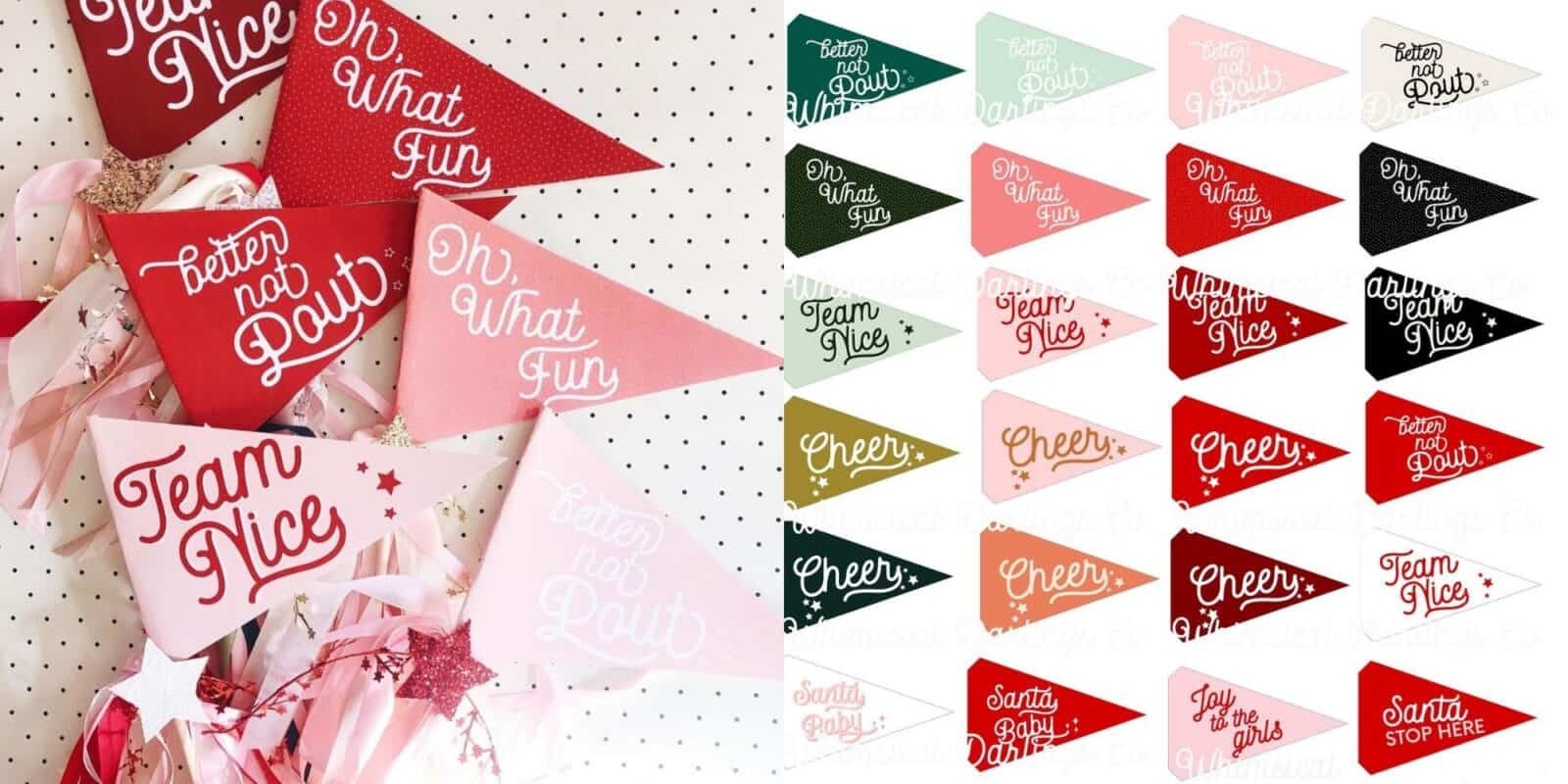 Whimsical Flags
These Christmas Flag Printables add such a cute touch to any basket. Also a super cute photo prop! It comes with 24 printable flags included in both regular and mini size!
---
If you have any questions about Christmas Basket Gift Ideas For Kids leave them in the comments below.
XO, CELESTE WRIGHT
[ See more Christmas posts here ]
LIKE WHAT YOU SEE? SAVE IT FOR LATER ON YOUR FAVORITE PINTEREST BOARD.