My Skincare Routine Feels Like "Me Time"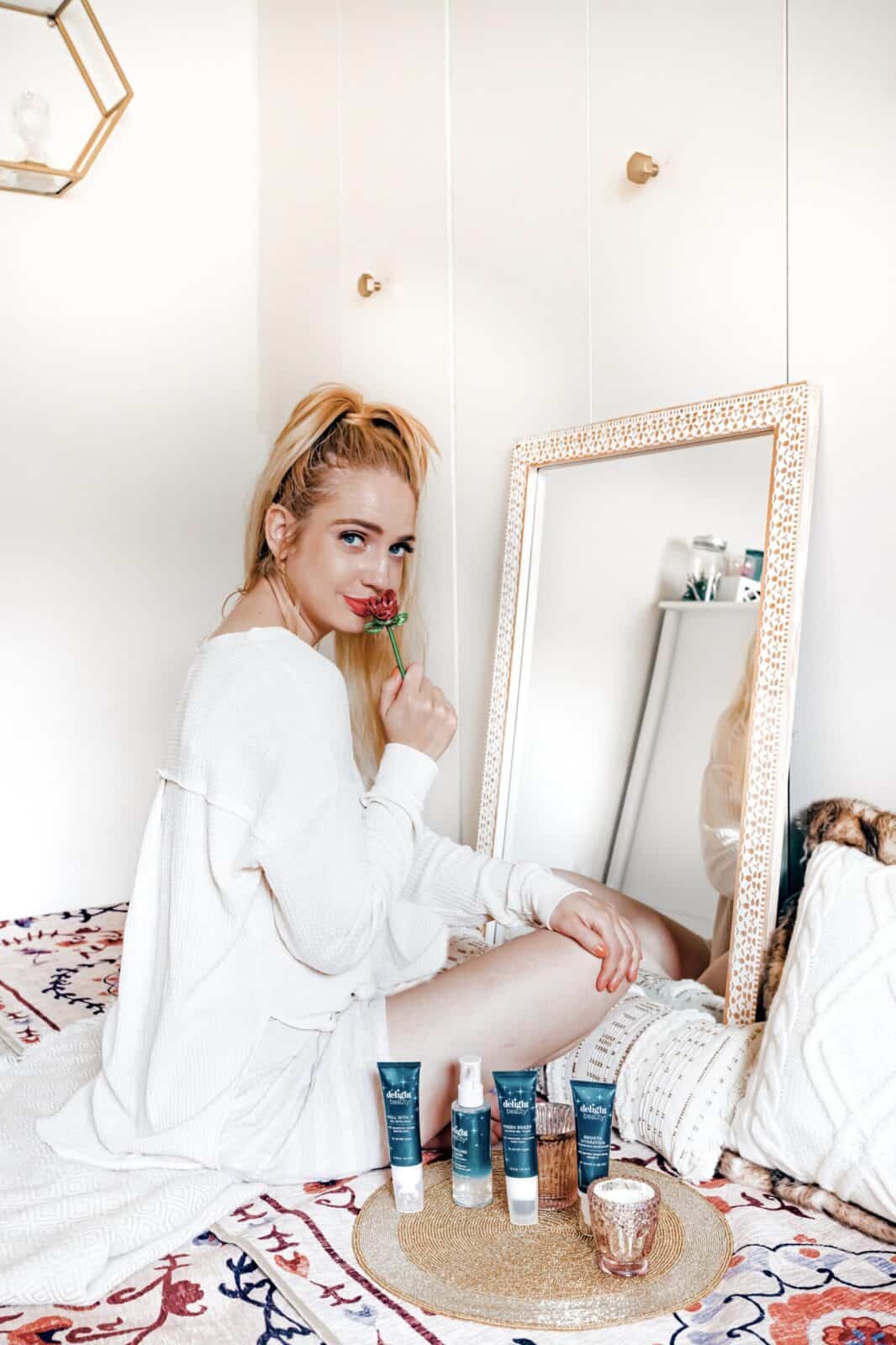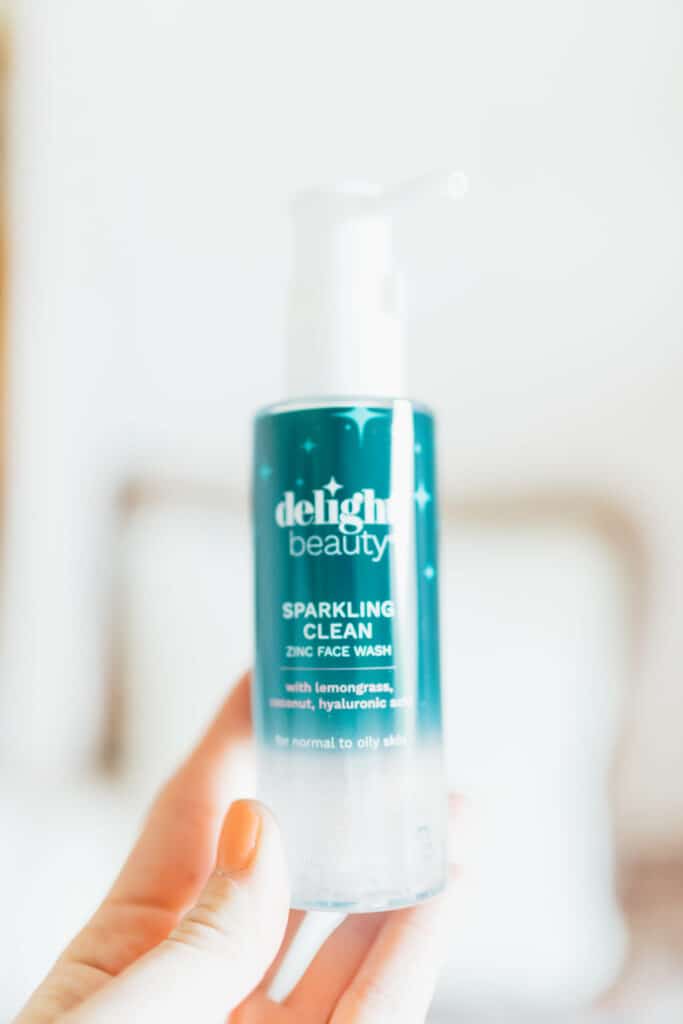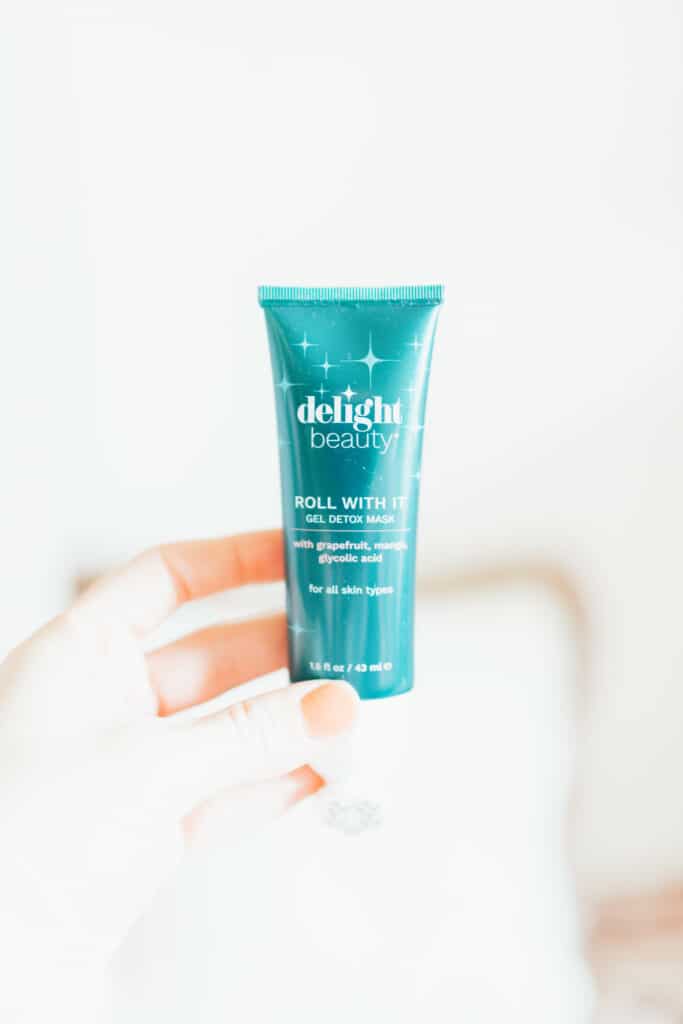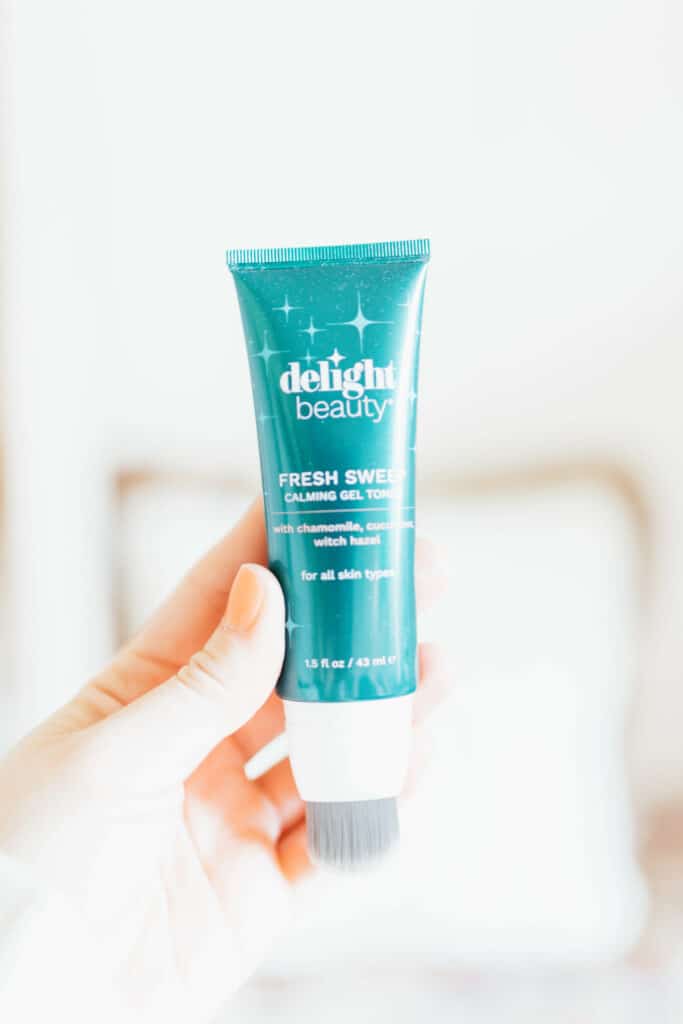 This post is sponsored by Delight Beauty
Let's be honest, sometimes a skincare routine can become mundane, it's just something you do because you know you're supposed to and it begins to feel like a chore. Self care is seriously difficult to come by when you're a mother. It's so easy to let taking care of yourself slip through the cracks and miss it or at best rush it, but you deserve more than that. Luckily every now and then a product line comes along that doesn't feel like a chore at all, it feels like you're pampering yourself, and that makes it so much easier to devote those precious few moments to self care, or even to find new ways to make more moments for yourself.
The Delight Beauty line has made my skincare routine feel like "me time" and now I get excited for it. I like to use the Sparkling Clean – Zinc Face Wash and the Roll With It – Gel Detox Mask during my evening shower, and then to use the Fresh Sweep – Calming Gel Toner and the Smooth Hydration – Nourishing Moisturizer when I get out. It's my perfect chance to close the door, take a deep breath, and treat myself as I unwind and give my skin the care it deserves. It means a lot to end my day in such a refreshing and calming way. I don't get enough time all to myself these days, so I really have to make it count when I do.
Since the first time I tried each of these Delight Beauty Skincare products I immediately made them a regular part of my daily routine. I love how simple each of them are, how fun their packaging is, how good their textures and scents are, how good they feel while I'm using them, and how amazing my skin feels afterwards. It also feels great to know that Delight Beauty doesn't use any questionable ingredients, and that they have all of their formulas tested by dermatologists to make sure they won't cause irritation and that they're totally safe to use. For someone like me with sensitive skin that is really important.
Link to shop their website, here
Links to shop on Amazon, below
Sparkling Clean Zinc Face Wash
Fresh Sweep Calming Gel Facial Toner
 Smooth Hydration Nourishing Moisturizer
XO, CELESTE WRIGHT
This post is sponsored by Delight Beauty