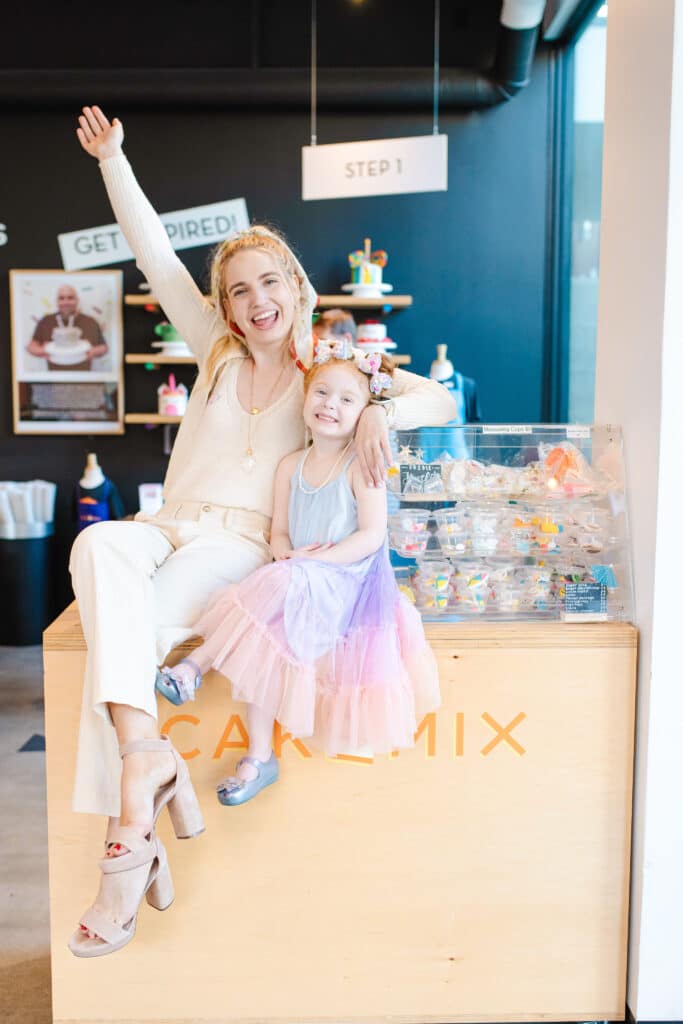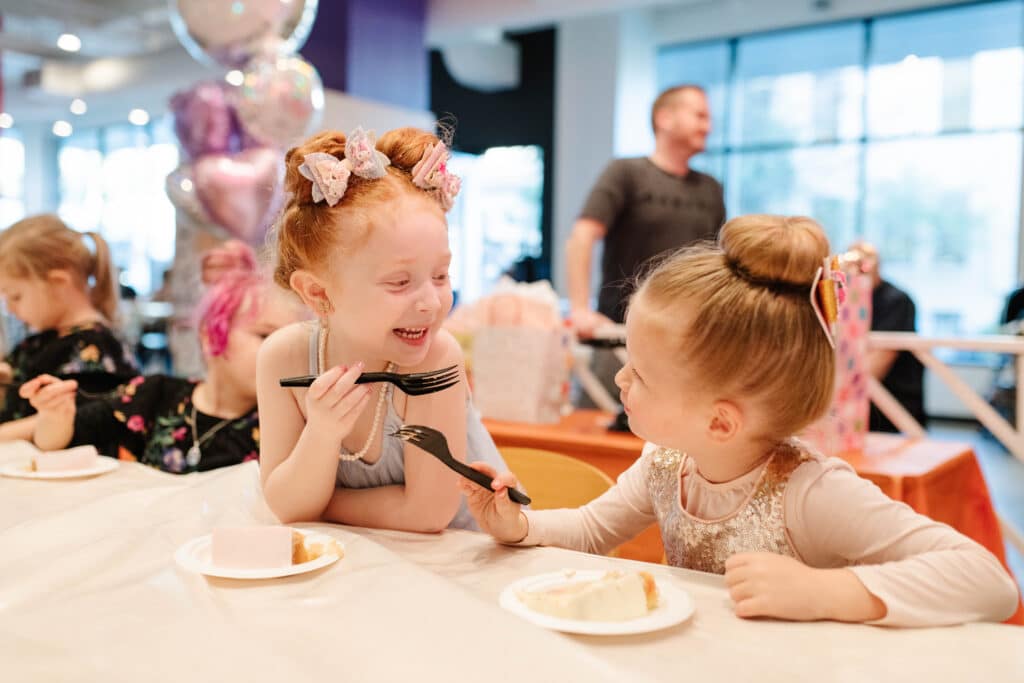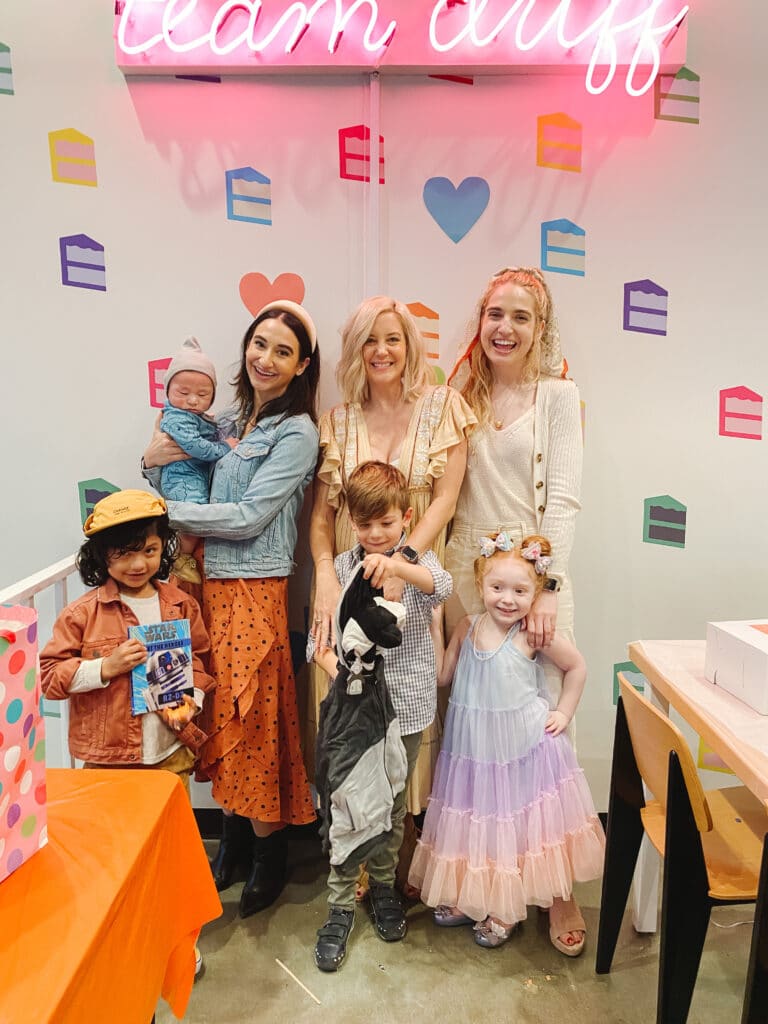 Over the weekend we had Lila's 5th party at Duff's Cakemix in Pasadena. With endless decorating options, all of the kiddos got to decorate the cake of their dreams!
Booking the party was stress free, and when we arrived everything was set up. All we had to do was show up. Every parents dream!
They even made the cutest *vegan* unicorn cake for Lila! We got to sing happy birthday to her and then they cut & served it. Talk about having your cake and eating it too.
I have been getting tons of questions about Lila's party at Duff's Cakemix (and I have million pictures) so here's all the deets!
Duff's Cakemix is a do-it-yourself cake and cupcake decorating studio.
We first found out about Duff's from their Melrose location after all the buzz on Food Network. When they opened a shop in Pasadena a few years ago we went as a family immediately after they opened.
Lila absolutely loved it! Her and I worked together on a cake that was pink and covered in flowers. We must have spent over an hour on it and it was such unforgettable time together! Jake made a cake too and we seriously had the best night rolling fondant and experimenting with toppings.
After that it held a special place in our heart because we had a little lady who loved to decorate, and who loved cake!
Picking this is a her party spot for this year was so perfect!
1️⃣: pick your cake! there are cupcakes & cakes. **They even have vegan/gluten-free/soy-free options.**
2️⃣: pick an idea! You can pick from step by step guides for the your perfect cake OR let your imagination run wild and just create.
3️⃣: pick your fondants, frostings, and toppings
4️⃣: create the cake of from your dreams! If you get stuck the staff will let help ya out too.
There are 5 Duff's Cakemix in the LA area. Great for a mommy & daughter date, party, or anything in between.
By the way- The cake is DELICIOUS!
XO, CELESTE WRIGHT
*Thank you to Duff's Cakemix for hosting Lila's 5th Birthday Party.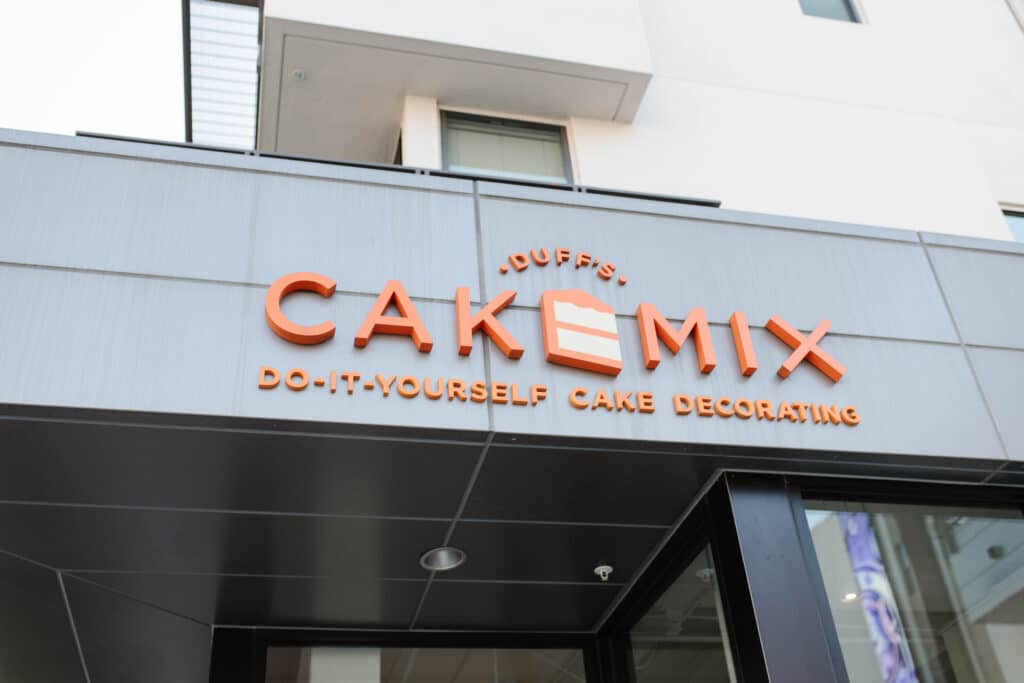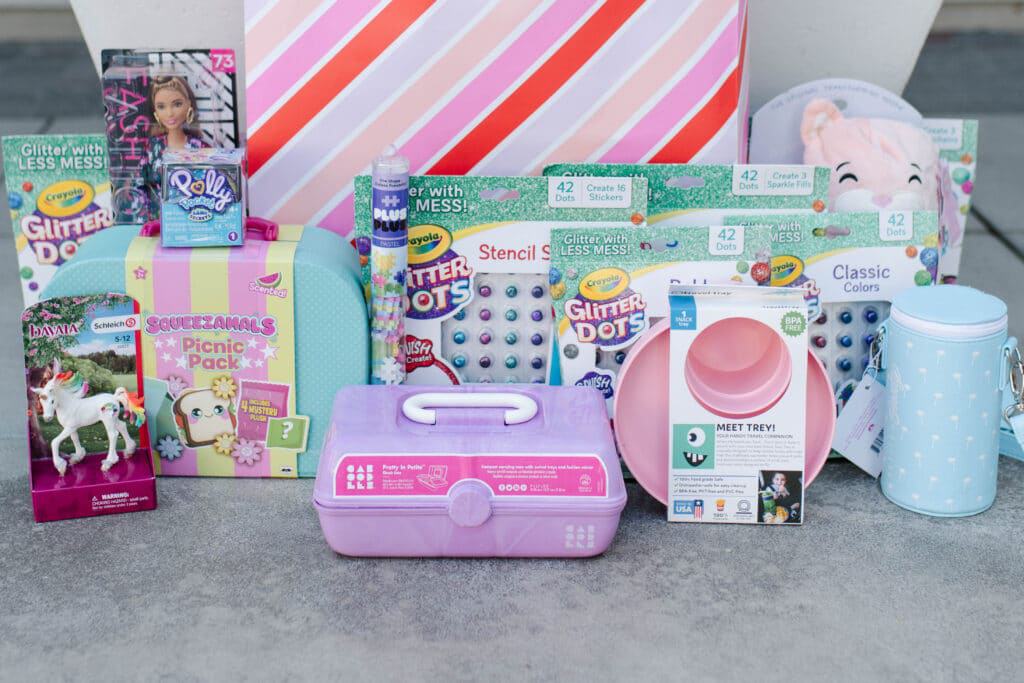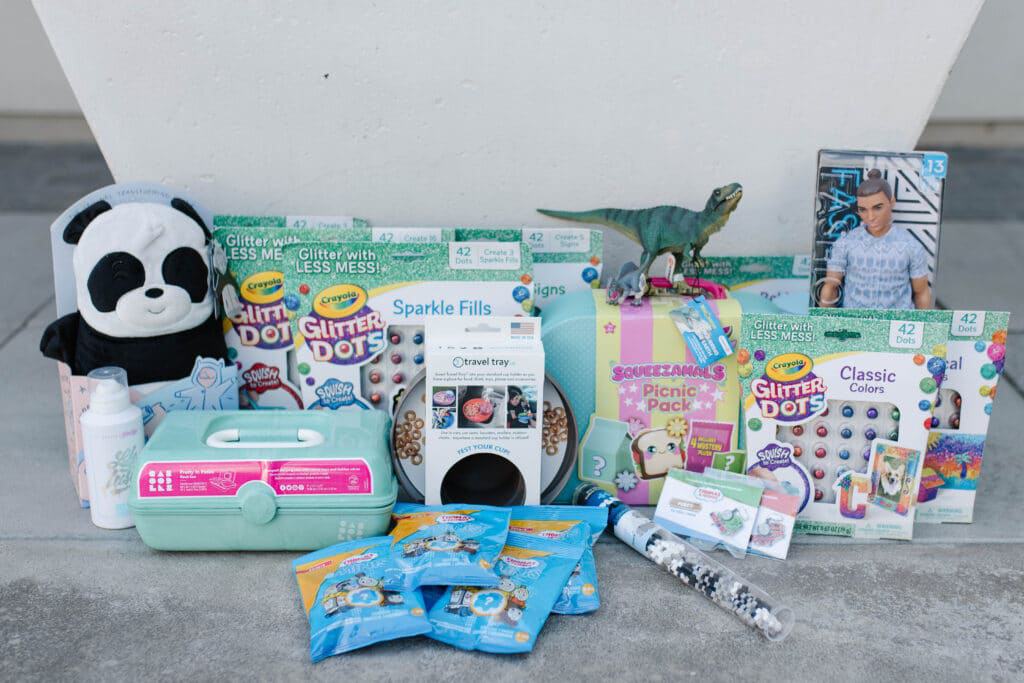 You can see more about the Girl's Gift Bags here & the Boy's Gift Bags here.