How To Keep Your Hair Healthy And Clean From Chlorine This Summer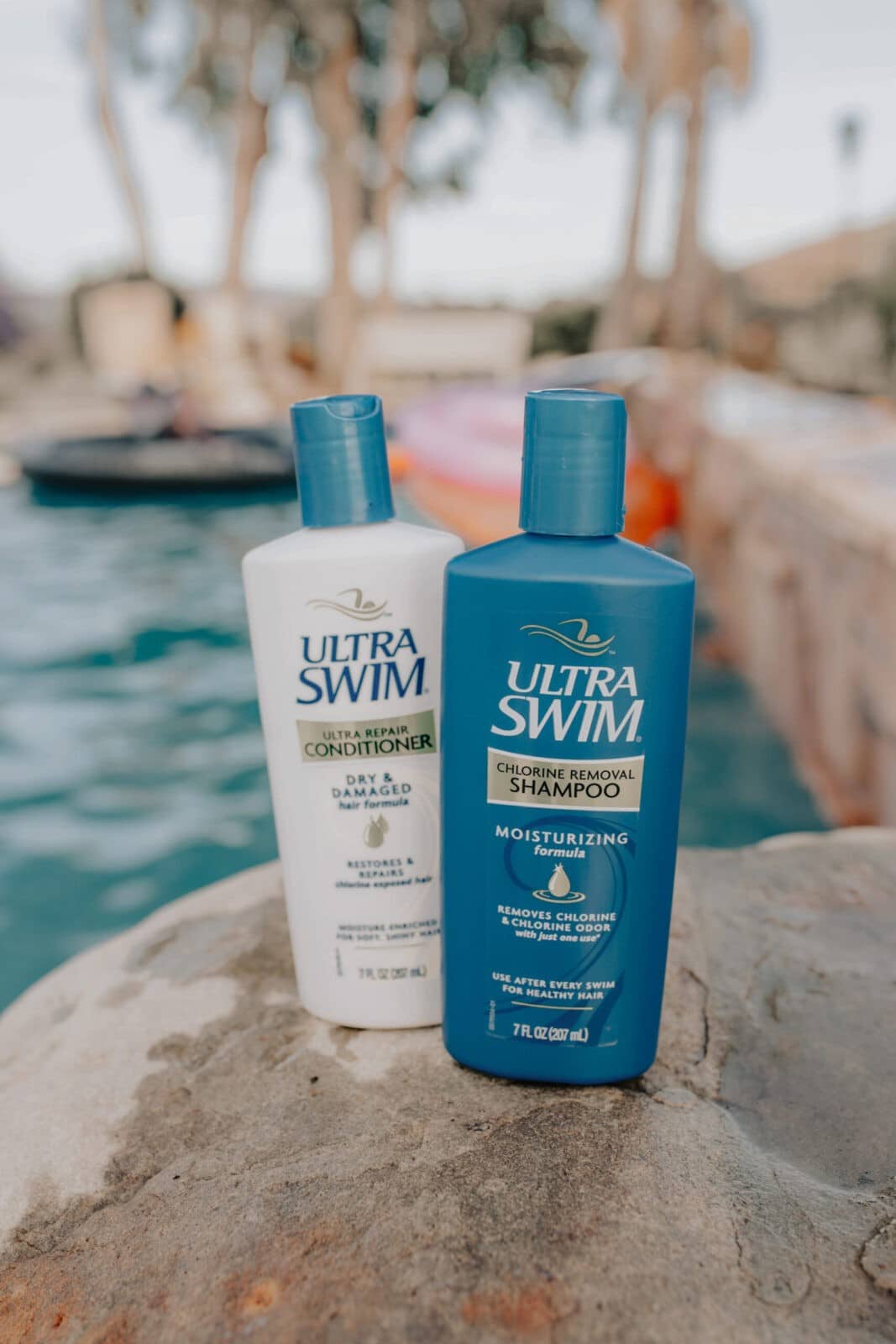 *This post is sponsored by BabbleBoxx.com on behalf of Ultra Swim
Fun In The Summer Sun
When I was growing up we had a pool in my backyard. I used to love swimming every single day of summer. The pool was my happy place. I would spend hours swimming and learning new tricks on the diving board. Sounds great right? Well the he down side… Chlorine hair! I think I drove my mom crazy getting my blonde, blonde hair covered in chlorine everyday. One day she came home from the store with chlorine removal shampoo and I will never forget that. It was a game changer.
If you love to swim, but hate how chlorine damages your hair, the Chlorine Removal Shampoo from Ultra Swim is the perfect fix! Ultra Swim is a moisturizing swimmer's shampoo that works to restore chlorine-damaged hair. There is also a conditioner that works to make your tresses soft and shiny again. The patented formula of this clarifying shampoo is so gentle that it can be used after every swim, keeping your hair healthy, moisturized and chlorine-free.
Find your nearest Ultra Swim Shampoo and Conditioner retailer here
—
3 Ways To Keep Your Hair Clean From Chlorine
If you have been following along for a while then you already know that I am a licensed cosmetologist. That means I went to school to learn everything about hair. These are three things that I learned in school to keep your hair healthy and shiny throughout the summer months. These tips apply to any age and hair type so keep reading! 🙂
Wet Your Hair Before Getting In The Pool — My mind was blown when I learned this. Wetting your hair before swimming will help to reduce the amount of chlorine your hair absorbs while you are swimming. Since your hair is already saturated with water, there is less room for the chlorine to seep into the hair. Do this one time, and you'll be hooked.
2. Use a Chlorine Removal Shampoo — If you don't want to or aren't able to get your hair wet before swimming, then make sure you have a chlorine removal shampoo. It is a perfect solution for keeping your hair healthy, moisturized and chlorine-free.
3. Keep Your Hair Moisturized — If you have been swimming a lot then chances are your hair is getting dried out from chlorine. Adding a weekly hair mask to your routine will help to get that bounce back in your hair. Plus is will make your hair feel silky soft after. Who doesn't love that?!
—
If you have any questions about How To Keep Your Hair Healthy And Clean From Chlorine This Summer leave them in the comments below.
XO, CELESTE WRIGHT
[ See more HAIR posts here / See the INSTAGRAM post here ]
*This post is sponsored by BabbleBoxx.com on behalf of Ultra Swim
LIKE WHAT YOU SEE? SAVE IT FOR LATER ON YOUR FAVORITE PINTEREST BOARD.