I am so excited to share with you some skincare tips to help you get through the winter months. As much as I love the winter, I hate how it makes my skin feel. Things are looking up this winter since I got to hear from the amazing Dr. Barba, a dermatologist from Dove. She shared some ways to get your skin through these winter months and looking it's best just in time for spring.
These are my top 3 tips that'll be sticking to this winter:
Care for your underarms.
Dr. Barba notes that underarm skin is sensitive and can easily be irritated by the textures of the garments we all use to bundle up this time of year. That's why we need a product that keeps us hydrated and protected. Dove Advanced Care Antiperspirantis formulated with moisturizers to help alleviate irritation and leave you with softer and smoother underarms, as well as 48-hour wetness protection.
I recently had a pretty bad irritation in my underarms and it had me reevaluating all the products I was using as well as my daily routine. Underarm care is something that I used to overlook completely. I had no idea how much something as simple as the texture of my clothing could irritate me. I also was using a few different deodorants and threw them all out and I am sticking with my og deodorant since the junior high locker room days, Dove Advanced Care Antiperspirant. Right now I am loving the beauty finish scent. Makes me smell and feel feminine all day long. Check out Dove Advanced Care online.
 Lay off the intense exfoliation.
Exfoliating feels great, but when you do it too much or too often it actually removes the essential oils from the skin, which can lead to breakouts. So get rid of those dead skin cells regularly, but don't exfoliate so much that you're dehydrating your skin even more. Something I am way too guilty of is over exfoliating. When I am in the shower I scrub, scrub, scrub! These past few weeks I have taken the exfoliators out of my shower and I notice my skin is already thanking me. Who would have thought less is more?
Get into a bedtime routine.
Bedtime is the best time to hydrate your skin. If you're looking to decrease collagen breakdown you might want to consider these three quick steps recommended by Dr. Barba before hitting the hay:
Wash your face.
Apply a retinol.
Moisturize.
My bedtime routine really is key. A simple 3 steps keep it realistic for doing long term. I found myself loving my moisturizer more and more even though I hate putting creams/lotions on, my skin is really thanking me.
Thank you for reading and I hope these tips help someone else get through the winter months.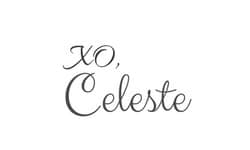 *This post has been sponsored by Dove Advanced Care Antiperspirant. All thoughts and opinions are my own.