The holidays are zipping by way faster than I would like. Does anyone else feel that way? I keep reminding myself to slow down and enjoy the moment, but the moments are really taking off with the clock. I have also tried to think back to what I did last year only about a hundred times and I feel like I am still piecing it together. This year I had the brilliant idea around Thanksgiving time that I would make one of those photo books of all the pictures I took between the day after Thanksgiving all the way up to Christmas.
I made a tester book and so far I am so happy with how it turned out. There are so many ways to make a photo book nowadays that I wanted to make sure I was happy with the result before I made a 100 page book to last a lifetime. I tried out google photo books for the first time and I am really happy with how it turned out. All the photos look clear and not grainy or fuzzy, (I had that problem with other prints in the past.) I also have to tell you guys just how easy it was so get this print ordered. I already had the google photos app so all I had to do was check mark the photos I wanted added and then putting in my credit card info. It was easy peasy and got delivered really fast. Like so fast that of you ordered it the day after Christmas then it would still make it in with your decor boxes when it's time to un-deck the halls.
Right now there's a free shipping code good until 12/12 — so if you want to go above and beyond and print out last year's photos, or do a tester book like me- now is a great time since shipping is free.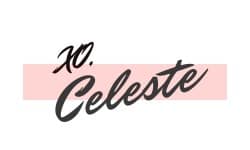 *This post has been sponsored by Google Photo Books. All thoughts and opinions are my own.
LIKE WHAT YOU SEE? SAVE IT FOR LATER ON YOUR FAVORITE PINTEREST BOARD.